Getty Images
Sanaa Lathan Looks Back to When Mom Eleanor McCoy Was on Her Way to MLK March – See the Rare Photo

Sanaa Lathan shares a photo of her mom sleeping on a bus while she was on the way to march with Martin Luther King in Washington back in 1963.
As protests and demonstrations continue to happen around America, Sanaa Lathan shares her personal inspiration in terms of speaking up for what's right. It turns out, her mom also joined protests back in the day and even joined Martin Luther King in "March On Washington" back in 1963.
To prepare herself for a day of protesting against racial injustice, her mom took a quick nap on the bus. Her proud daughter shared the picture on Instagram, as she continues to fight for the same cause in the present day.
SUPPORTING THE CAUSE
Like her mom, Sanaa has been posting pictures that show support to the Black Lives Matter movement. Lathan believes that America is currently in a state of emergency, and for as long as there is no justice, there is no peace.
The death of George Floyd sparked protests around America, calling for an end to police brutality once and for all. Like millions of others, Lathan has been demanding for justice not just for Floyd, but all other victims of police brutality and racial injustice in America.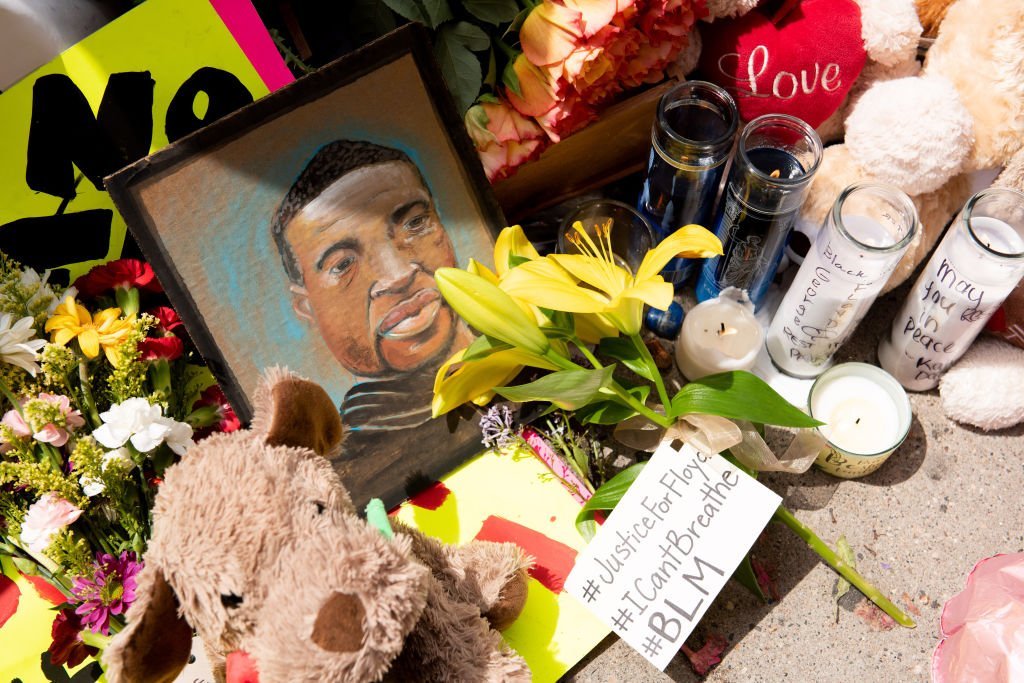 A memorial put up for George Floyd after his death | Source: Getty Images
HER RISE TO FAME
Sanaa Lathan rose to fame after her hit movie "Love & Basketball." The movie is now a classic and is regarded as one of the best sports movies to date. However, that time, the actress revealed it wasn't a pleasant experience for her.
"I got the job and I think Gina [Prince-Bythewood] finally got to the point where she had to hire somebody. It's almost like she hired me because she couldn't find somebody else."
USING INFLUENCE FOR GOOD
Despite it all, she did her part beautifully and she had to learn the ins and outs of basketball in the process. While it went well on-screen, it included a lot of crying behind the scenes for her.
Now, Lathan is a highly-regarded actress and has done multiple projects since then. Despite everything she's accomplished, she is now taking her time to speak out on injustices, using her voice and influence to try and make a difference.
Please fill in your e-mail so we can share with you our top stories!