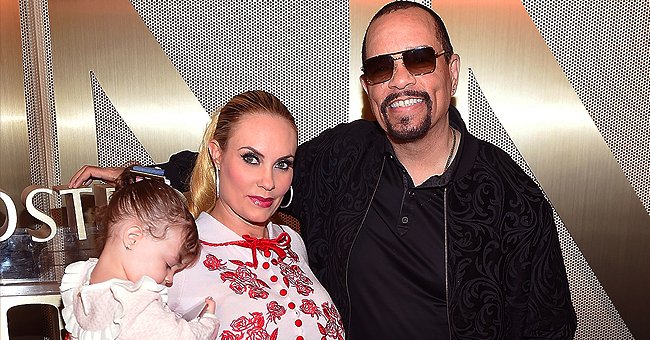 Getty Images
Ice-T's Wife Coco and Daughter Pose with Huge Inflatable Dragon They Bought from the Grocery Store

Ice-T's wife Coco shares a cute picture of herself and her daughter, Chanel, posing with a huge dragon toy they got at the grocery store.
Children are amazing. And while a simple run to the store for certain supplies can turn into something longer, their innocence makes it worthwhile.
Model and wife of Ice-T, Coco Austin, took to her Instagram account of over three million followers to share a picture of herself and her daughter posing for the camera while holding an inflated dragon toy.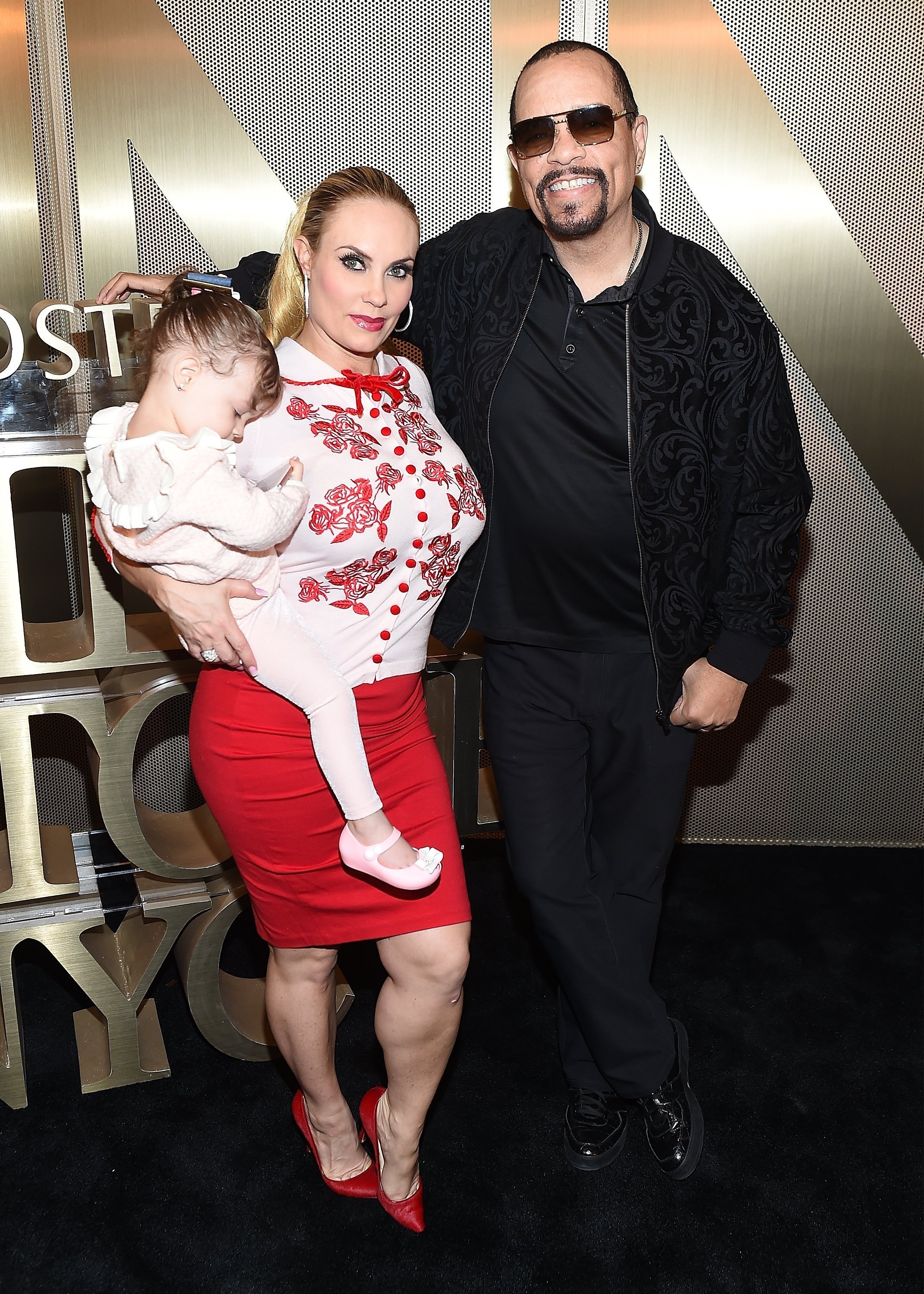 Coco Austin, Chanel, and Ice-T at the Nordstrom Men's NYC Store Opening on April 10, 2018 | Photo: Getty Images
The image showed Coco and Chanel casually dressed and standing outside the house barefooted with their dog lying beside Chanel's leg. Chanel had a nightgown on while Coco wore a thinly strapped red and white gown with a long slit.
Coco held on to the huge toy dragon, and Chanel made a funny facial expression. Talking about how the toy came to be, Coco said:
"Went to the grocery store to get some salad stuff and came back with this thing..."
Fans and lovers of Coco and Chanel took to the comments section to share their thoughts and experiences with being a mom.
Some stated that they understood how a simple grocery store run could turn into something else with the kids demanding toys and trying to get what was not budgeted for.
Many claimed it was not right for her to continue breastfeeding a child at four.
Coco and Ice-T, who have been married for close to eighteen years, are the parents of four-year-old Chanel whom they adore and dote on. Although Ice-T has two older children from a previous relationship, this is Coco's only child.
Coco is known for sharing her parenting journey with fans and followers, and earlier this year, she came under fire from her followers when she shared a picture of herself breastfeeding Chanel.
Her reason for doing so was, "At this point in nursing, it's just for comfort, and believe me, the girl loves meat, so it's not like she isn't eating real food...?"
While many said it was not right for her to continue breastfeeding a child at four, Coco stated that there was nothing wrong with the act, and she was going to share her thoughts with those interested.
The mother-daughter duo, who are a close bunch, often stun in matching outfits and amaze their fans with how coordinated their looks are.
Please fill in your e-mail so we can share with you our top stories!