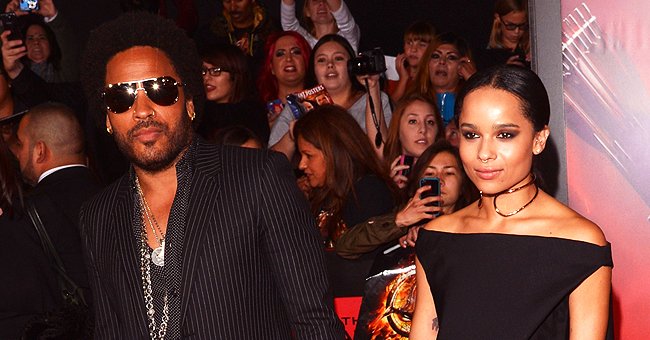 GettyImages
Lenny Kravitz Is Proud of Daughter Zoë Who Joined #BlackLivesMatter Protest in London
Lenny Kravitz couldn't be any more proud of his star daughter, Zoe, who joined the #BlackLivesMatter protest in London.
Star actress Zoe Kravitz shared a solidarity photo on Instagram, where she showed fans that she was present at the "#Blacklivesmatter" protest.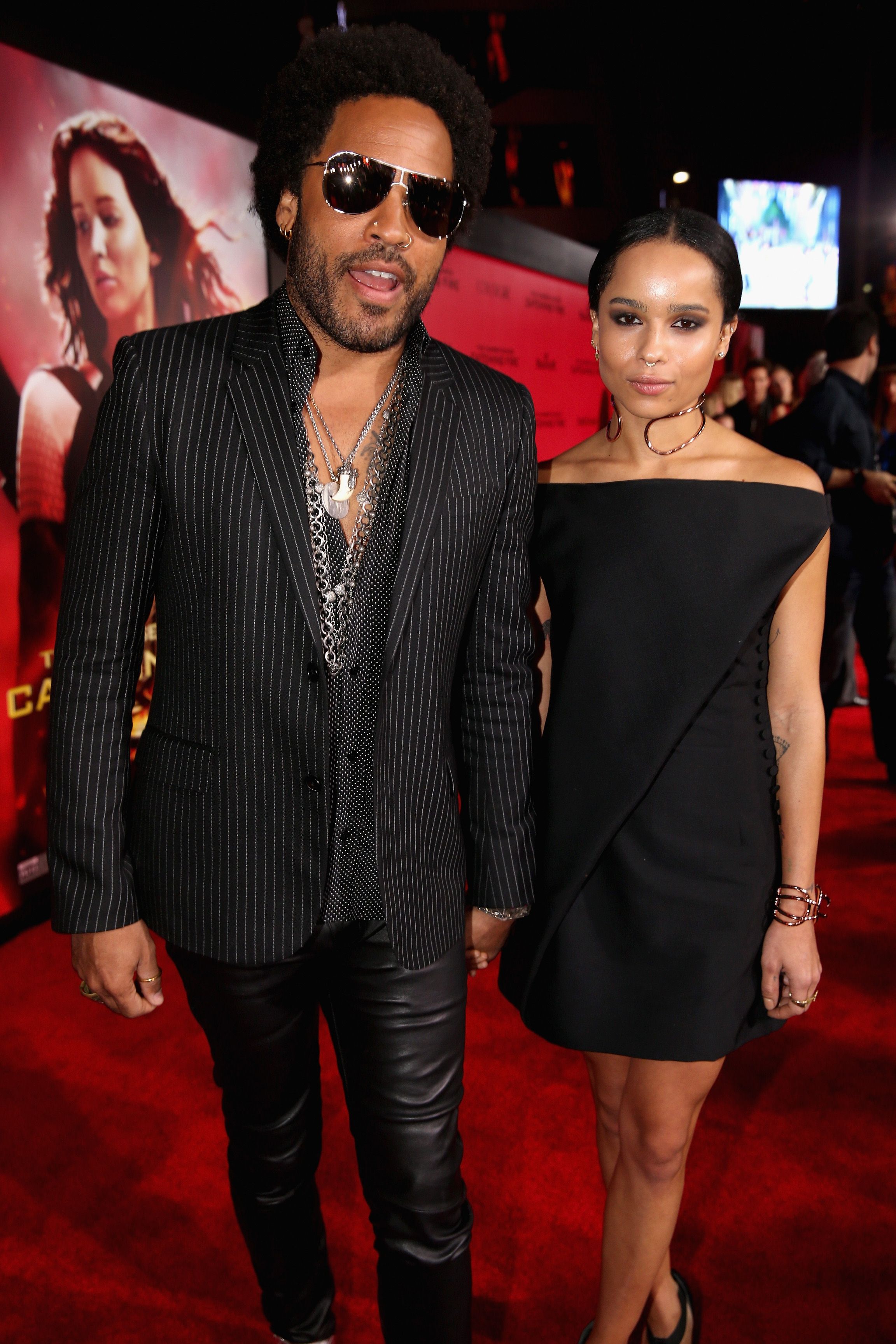 Lenny Kravitz and daughter Zoe Kravitz at premiere of Lionsgate's "The Hunger Games: Catching Fire" on November 18, 2013 | Photo: Getty Images
In the photo, Kravitz stood amidst many other protesters with her eyes hooded in a black scarf. She dressed up in a black leather jacket and a pair of large matching pants.
Zoe once tried dropping her last name, at the beginning of her acting career.
She completed her outfit with a wide-brimmed straw hat. The "Big Little Lies" captioned the post in all caps with, "GO AHEAD LONDON."
Among her many followers, her star dad, Lenny Kravitz, was present as he showed affection and approval for Zoe's action. The proud dad mentioned in the comments:
"That's my girl."
A Screenshot of Lenny Kravitz's comment on Zoe Kravitz's Post | Photo: Instagram.com/zoeisabellakravitz/
People shares that the protest, which was sparked by the death of George Floyd held in London. Before she joined the street protests, Zoe shared a heartfelt post in tribute to the late Floyd. The "High Fidelity" actress wrote on Instagram:
"GEORGE FLOYD, my heart breaks for you and your family. #policebrutality needs to stop. #sayhisname…"
In her protest post, the actress's stepdad and fellow star, Jason Mamoa, also showed his love. Another celebrity at the London protest was John Boyega, who gave an emotional speech.
Daily Mail reports that before the pandemic lockdown, Zoe had a movie production underway. The 31-year-old star was working on the set of "The Batman."
Presently she is in self-quarantine with her husband and fellow actor, Karl Glusman. She is also awaiting word on when productions will pick up.
The "X-Men" star once opened up about how the lockdown has kept her away from her loved ones and how she longed to be united with them again.
While Kravitz is in the UK, her parents, Lisa Bonet and Lenny Kravitz, are observing the lockdown in the US. People reports that Zoe once tried dropping her last name, at the beginning of her acting career.
According to People, the star actress recalled during the interview saying, "...It just like didn't stick. People kept on forgetting. No one was responding to this idea I had…"
Zoe added that her music star, dad, Lenny Kravitz didn't feel right about her changing names, so she decided to use Kravitz.
Please fill in your e-mail so we can share with you our top stories!