Getty Images
Porsha Williams Straps Daughter Pilar's Stroller to Her Bike and Rides Outdoors in a Video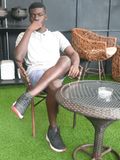 Actress Porsha Williams takes to Instagram to share two adorable videos of her spending quality time with her family with her daughter, Pilar Jhena, in a stroller attached to her bike.
"Real Housewives of Atlanta" star Porsha Williams and her daughter, Pilar Jhena, took Instagram by storm after sharing two heartwarming videos of themselves enjoying quality time outdoors on Pilar Jhena's official Instagram account.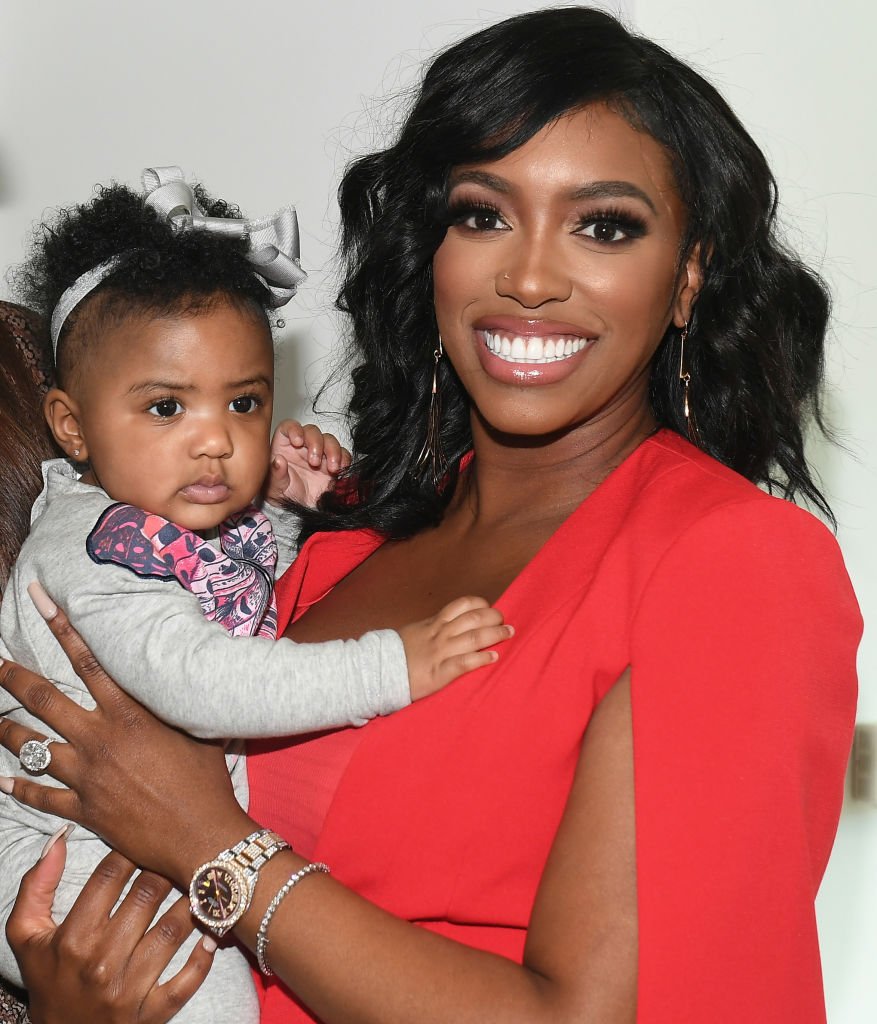 Porsha Williams pose with her daughter Pilar Jhena during A3C Festival & Conference at AmericasMart on October 10, 2019 | Photo: Getty Images
Williams was on a sturdy bicycle with little Pilar Jhena sitting comfortably in a bike trailer attached to her bicycle. The adorable tot looked super comfortable with a feeding bottle in her mouth while Williams cycled on in a casual tee and leggings ensemble.
In the first video, Williams and her bike buddy cycled away from the camera, behind Dennis McKinley, her fiance, who was cheering them on. The second video showed the pair returning towards McKinley and cycling past him.
The toddler's fans and followers could not help but race to the comment section to express their admiration at the priceless, precious moment between the mother and daughter, noting how ravishing Porsha looked in her casual wear, and how adorable and relaxed her baby girl looked.
Williams and McKinley considered naming Pilar Jhena Porsha, after her mother.
McKinley and Williams welcomed their first child together, Pilar Jhena, on March 22, 2019. The sweet bundle of joy became their whole world. The couple never hesitates to show off their daughter on their social media as they shower her with love and affection.
On May 28, McKinley shared a throwback picture of Williams when she was two years old. Little Williams was sitting between her grandmother, Iona, and her grandfather, Phillip, wearing a cute nightgown with a green bow adorning her hair. McKinley captioned:
"@pilarjhena (PJ) was actually supposed to be named Porsha Jr....in this throwback pic, you see why! (Porsha at 2yrs old)."
Fans immediately recognized the uncanny resemblance between the reality TV star and her one-year-old who Williams and McKinley had dubbed PJ.
McKinley's followers expressed their surprise in their comments and gushed about how cute it was that PJ was her mom's twin, adding that it made a lot of sense for them to have considered naming their daughter, Porsha.
Williams shared the same photo on her Instagram and added a sweet story about the old times when she visited her grandparents and got whatever she wanted. She humorously added that Baby PJ had taken her place in that aspect.
PJ's parents got engaged a few weeks after they first shared that they were expecting a baby. Late in May, the actress dished a few details about her upcoming wedding and when they intend it to happen.
She admitted that she was in no rush to hit the altar, and they were sticking together and making sure their love was strong. While doing that, the pair would be living together, raising their precious ray of sunshine, Pilar Jhena.
Please fill in your e-mail so we can share with you our top stories!