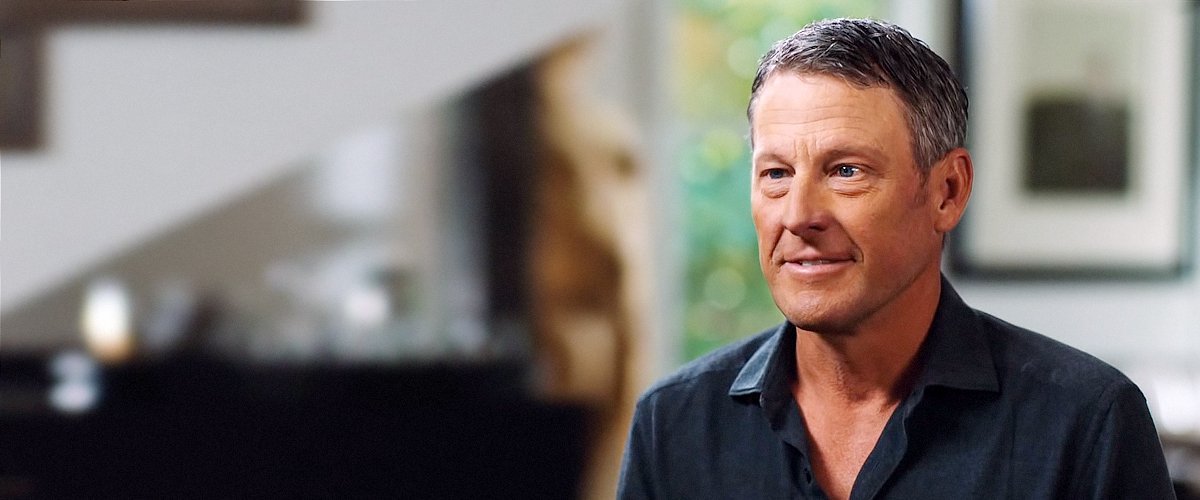 Youtube.com/NBC Sports
Lance Armstrong's Troubled Life — From Beating Cancer to Infamous Doping Scandal

Former cycling champion Lance Armstrong earned widespread recognition after beating cancer and making a strong comeback, winning seven straight titles. The fairytale story ended when he became embroiled in a doping scandal.
Olympic bronze medalist Lance Armstrong enjoyed a steady march to fame as he won seven straight Tour De France titles on the trot from 1998 to 2005. Armstrong's victories put his name in the history books, but his fame came as a result of something more profound.
On his way to rewriting cycling history, Armstrong was involved in a more personal battle with testicular cancer, which he eventually won. The former professional cyclist's comeback story was very inspiring, and many fans looked to him as a beacon of hope.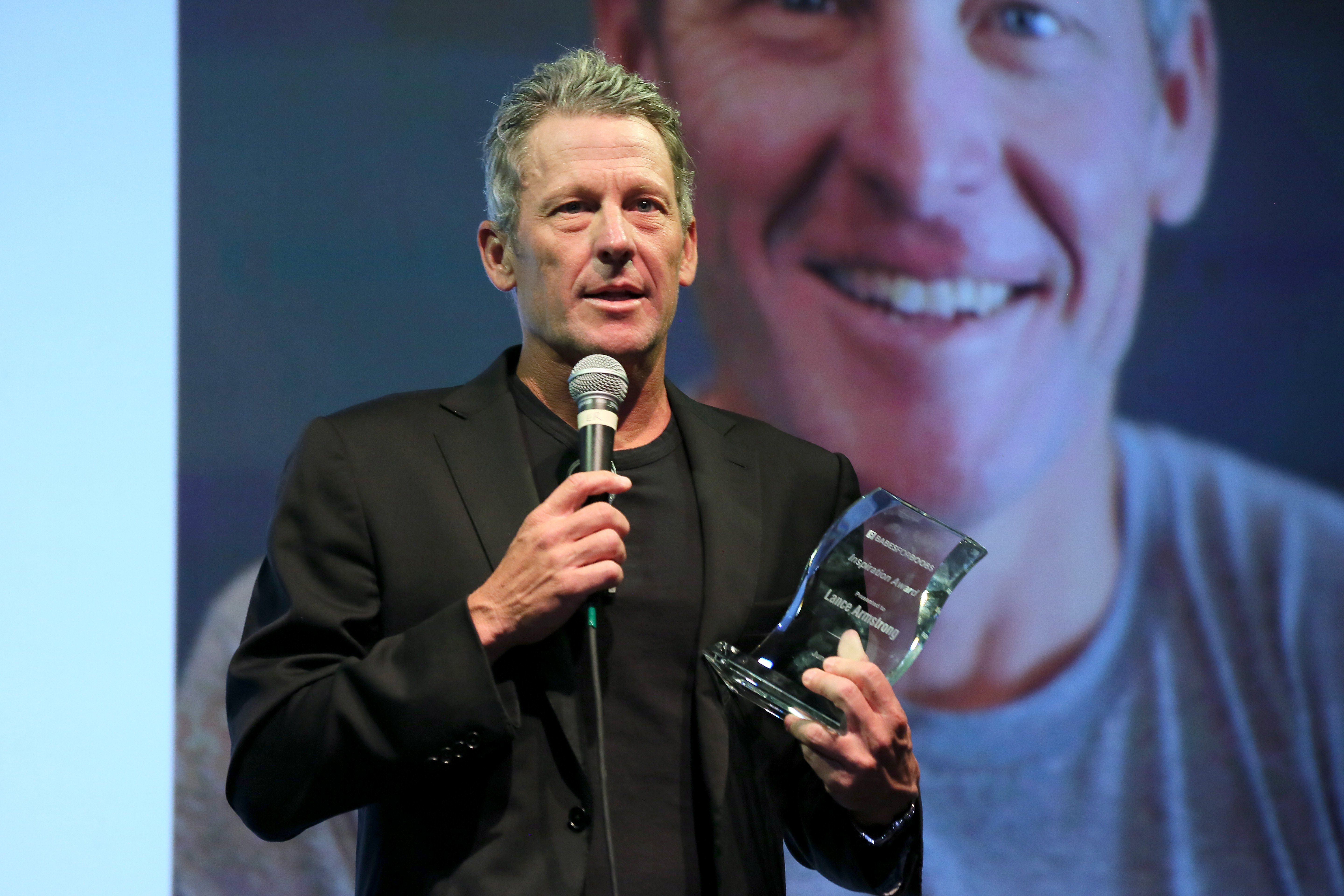 Lance Armstrong receives award at Babes for Boobs Live Auction at El Rey Theatre on June 7, 2018 | Photo: Getty Images
LANCE ARMSTRONG'S EARLY YEARS
Lance Armstrong was born on September 18, 1971, in Plano, Texas. The disgraced former cyclist was raised by his mom Linda Walling, who had a powerful early influence on his life and career.
Walling dropped out of high school at the age of 17 to give birth to Lance Armstrong and raised him as a single mom. By setting an example and a total devotion to her son, Walling was able to show young Armstrong the dividends of a good work ethic.
Spurred by a disciplined childhood, Armstrong became a professional triathlete at the age of 15. Lance Armstrong later chose to focus on a career in cycling, his favorite and strongest sport.
At the age of 21, Armstrong became the youngest person and the second American to win the World Professional Road Race Championship in Oslo.
His record victory earned him an invitation to meet with King Harald V of Norway, which he accepted on the condition that his mom, Linda Walling, could come along.
In the years that followed, Lance Armstrong was in sizzling form and continued his winning streak as he claimed the top spot in the 1996 Tour DuPont while setting several records. By this time, he was placed at number 7 in the world cycling rankings and had just inked a lucrative deal with France's Team Cofidis.
LANCE ARMSTRONG'S STRUGGLE WITH CANCER
In 1996, the famous cyclist had shown an uncharacteristic lackluster performance at the Olympics, where he looked fatigued. He also failed to finish the Tour De France that same year due to illness.
On October 2, 1996, Lance Armstrong was diagnosed with testicular cancer barely a month after his 25th birthday. Many fans were stunned by the news, but those around him noticed a steady decline in his performance leading up to the diagnosis.
Lance Armstrong's cancer was well advanced and had spread to the famous athletes' lymph nodes, lungs, and abdomen. Armstrong began aggressive chemotherapy treatment and was later given a fair chance of survival.
Doctors later found tumors in his brain, which meant he had to undergo brain surgery to remove the tumors. Thankfully, the operation was successful, and Armstrong was given a clean bill of health in February 1997.
All through his battle with cancer, the former professional cyclist maintained that he would make a comeback.
In the 1998 Tour of Luxembourg, against all the odds, Lance Armstrong made the greatest comebacks in the history of the sport. He won the Tour De France, becoming only the second American since Greg LeMond to achieve such a victory.
LANCE ARMSTRONG'S FALL FROM GRACE
After Lance Armstrong's rousing comeback victory at the 1998 Tour of Luxembourg, the famous athlete went on to rewrite history, as he claimed six more Tour De France titles consecutively.
By this time, Armstrong had quickly become the toast of many, and his comeback victory after successfully battling cancer was a source of inspiration to many.
In addition to his rising profile on the road, Lance Armstrong also affected the lives of many through the Lance Armstrong Foundation for Cancer, now called LiveStrong, which he founded in 1996.
As inspiring as Lance Armstrong's story was to many, some were not convinced, and rumors began to spread that he had achieved his victories with the use of illegal drugs.
The Lance Armstrong scandal moved from the realm of rumors into a bonafide investigation by the U.S Anti-Doping Agency when Armstrong's former teammate Floyd Landis accused his well-admired teammate of doping.
Lance Armstrong denied the accusations several times in the years that followed the USADA investigation. In 2012, after concluding their investigation, the USADA announced that the famous cyclist would be stripped of all 7 Tour De France titles and other honors he had won between 1999 to 2005. He was also given a life ban, which ended his cycling career.
After denying the doping allegations for many years, Lance Armstrong finally admitted to doping during an interview with media mogul Oprah Winfrey. In the interview, the fallen hero claims he began doping in the mid-90s and through all his Tour De France victories.
Lance Armstrong's confession cost him a lot of lawsuits. Notably, among these legal battles were disgruntled readers who sought a refund for their purchase of his books, "It's Not About The Bike" and "Every Second Counts," claiming he had lied about his road to success.
WHAT IS HE DOING NOW?
Stripped of his titles and with a tainted legacy, Lance Armstrong has struggled to hold on to some public relevance in the years that have followed his confession of guilt in the doping scandal.
He has appeared in several interviews, as many try to make sense out of all drama that ensued since his famous fall from grace.
He recently featured in an ESPN documentary, "Lance," where he talked about his career and one of the biggest doping scandals in American sports history. When asked if he thought his use of performance-enhancing drugs could have caused his testicular cancer, he said:
"You know, I don't know the answer to that. I don't want to say no because I don't think that's right either. I don't know if it's yes or no, but I certainly wouldn't say no."
Lance Armstrong is currently engaged to Anna Hansen, who shares two children, Max and Olivia. The pair began dating in 2008 and announced their engagement in 2017.
Before his relationship with Anna Hansen, Armstrong was married to ex-wife Kristin Richard and the estranged couple share three children, son, Luke, and twin daughters, Grace and Isabelle.
Please fill in your e-mail so we can share with you our top stories!