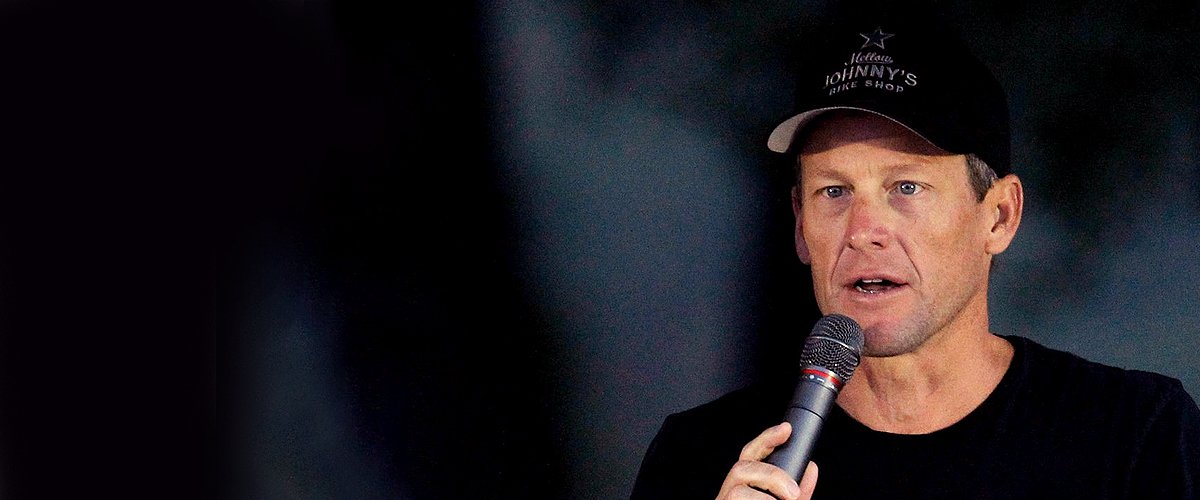 Getty Images
Kristin Richard and Lance Armstrong Divorced in 2003 — Meet the Disgraced Olympic Champ's Ex

While the world focused on the blistering cycling career of disgraced former Olympic champion, Lance Armstrong, there was his ex-wife and mother of three of his kids, Kristin Richard, quietly going unnoticed.
Former Olympic cyclist Lance Armstrong's fall from grace was one of the biggest sports stories in the last decade. Once highly regarded, Lance got stripped of everything after admitting to doping in 2013.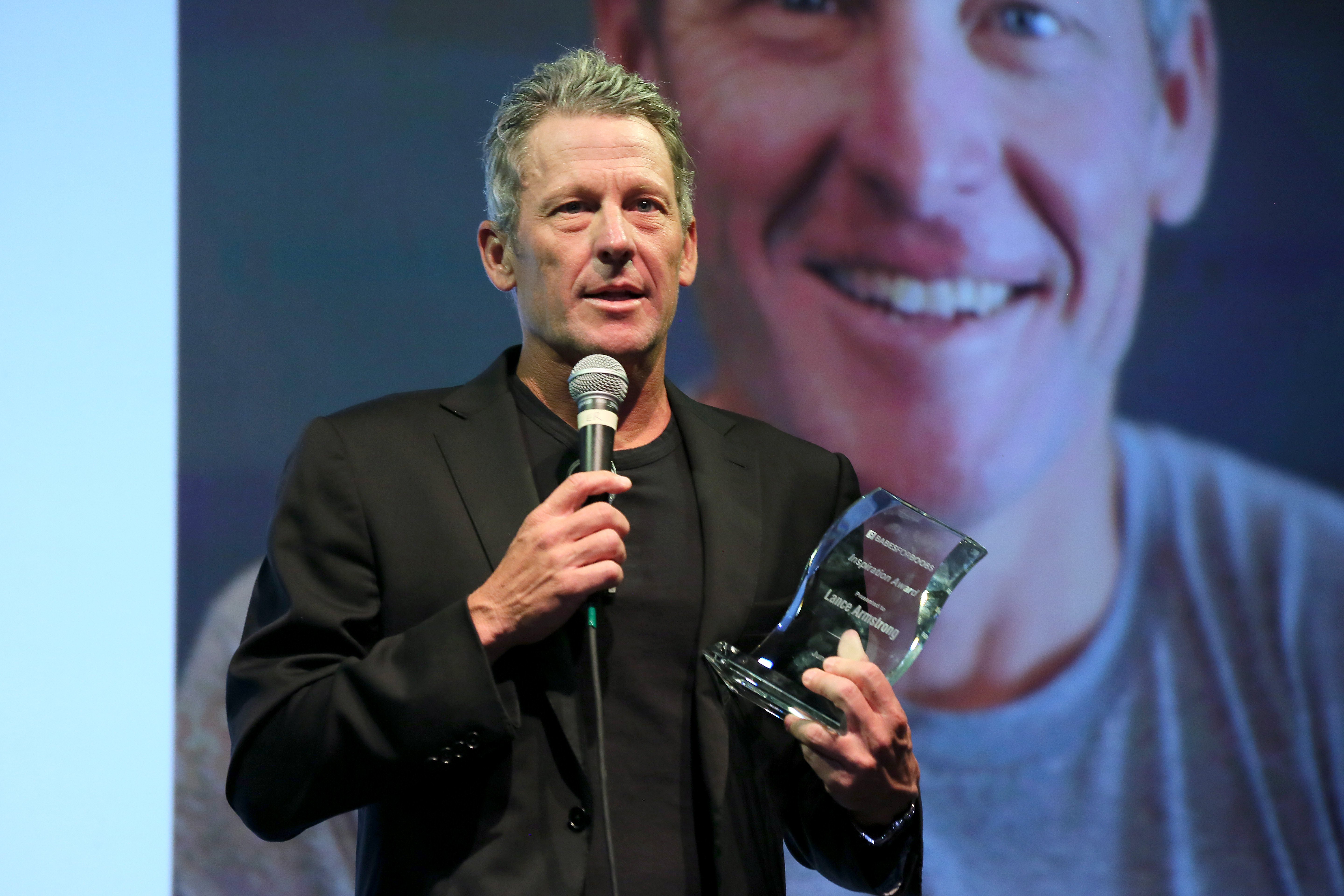 Lance Armstrong receives award at Babes for Boobs Live Auction at El Rey Theatre on June 7, 2018 | Photo: Getty Images
Behind the scenes, a story of strength and self-discovery was unfolding. In 2003, Lance Armstrong divorced his wife, Kristin Richard, and the mother-of-three has openly admitted that the divorce had a crushing effect on her.
Nevertheless, Kristin was able to find strength through adversity, and she came out on the other side unscathed. Here is a look back at how it all began!
KRISTIN RICHARD AND LANCE ARMSTRONG'S LOVE STORY
Kristin Richard and Lance Armstrong met in 1997 at a press conference. At the time, Lance was battling testicular cancer while Kristin had a high-flying career working for an advertising and public relations firm in Austin, Texas. Speaking about meeting Lance for the first time, she said:
"He had just finished up his chemotherapy. He was bald and cute, and it was a business relationship at first that evolved into a friendship."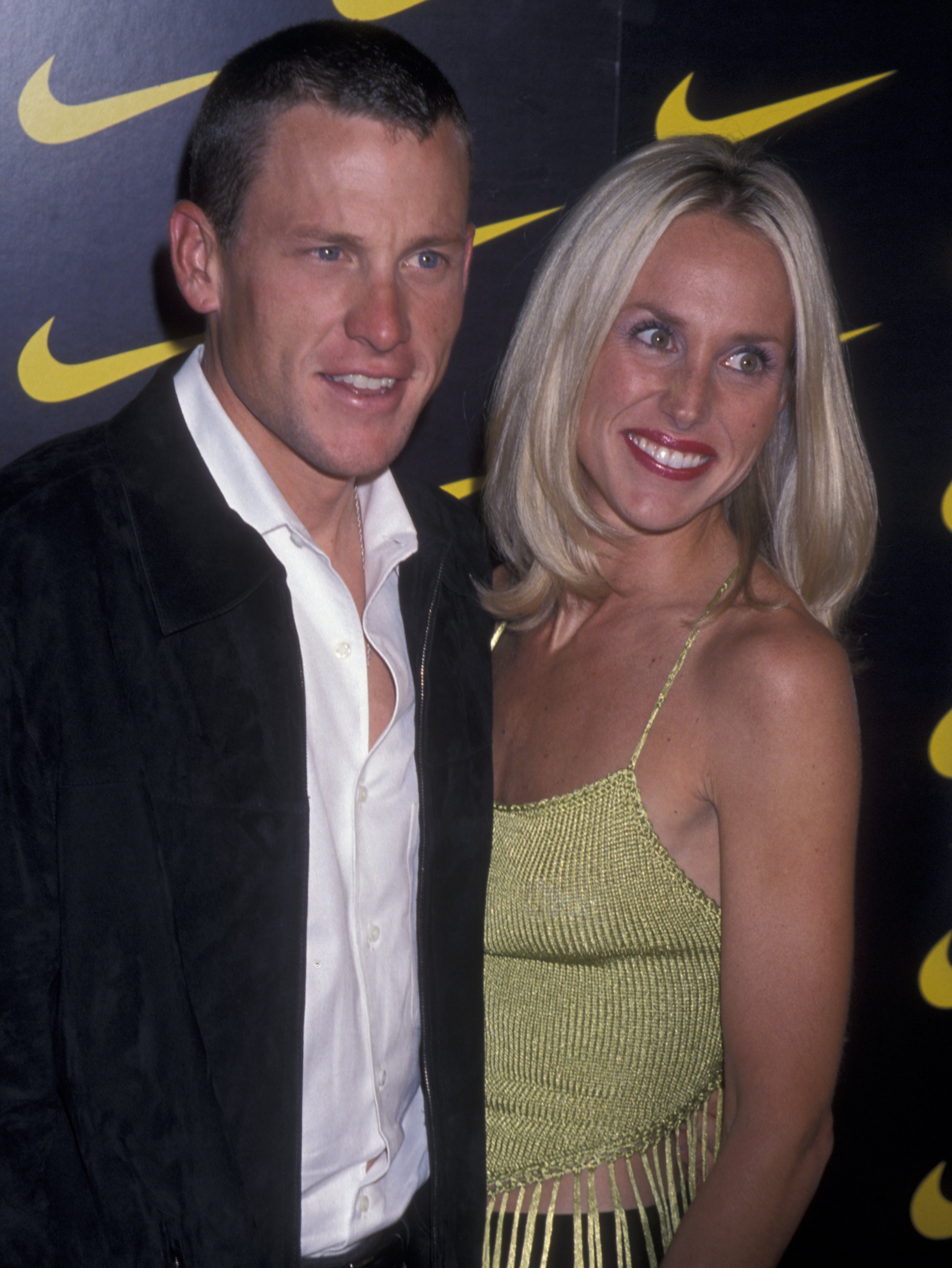 Lance Armstrong and Kristin Richard attend the premiere of "Lantana" on November 6, 2001 | Photo: Getty Images
The two later began dating, and barely a few months after meeting, the former professional cyclist popped the question with an expensive diamond engagement ring.
Kristin has claimed in several interviews after her divorce that she was distracted by the size of the diamond piece on her left hand and forgot to focus on the journey that lay ahead.
The couple got married in 1998 in Santa Barbara, California. After their marriage, Lance Armstrong's wife, Kristin Richard, left her old life behind. She sold her Miata, put her house on rent, and moved to France with her husband, to support him as he was about to relaunch his cycling career after his cancer battle.
Lance Armstrong went on to win his cancer battle and added five Tour De France trophies. The couple were married for five years and shared three children, a son Luke, 20, and twin daughters Isabelle and Grace, who were born in 2001.
While Lance was redefining the world of professional cycling with his achievements, Kristin became a full-time housewife, raising three children in the French Riviera.
In 2003, Lance Armstrong and Kristin Richard announced that they were getting divorced barely five years after exchanging wedding vows.
LIFE AFTER THEIR DIVORCE
Kristin Richard claims that while growing up, she never imagined that divorce would be an option but her painful divorce experience helped her rediscover who she was after her 5-year marriage to the renowned cyclist.
Despite the confusion and uncertainty she experienced in the aftermath of divorce, the mother-of-three explained that she came out of it a better person because of her faith in God. In her words:
"I'm a Christian…Catholic. I've always been this way, but I think definitely any time you go through a season or trial in your life, your faith deepens."
During a 2006 interview with Oprah Winfrey, Kristin claimed that things were now good between her and her estranged husband, who quickly moved on with singer and songwriter Sheryl Crow the same year he announced his divorce from ex-wife Kristin.
The proud mom-of-three has discovered a new path and is a passionate writer and editor for Runner's World magazine. She has authored several books that detail her marriage experience and are aimed at helping young women avoid losing themselves when they get married.
Kristin Richard's books include "Happily Ever After," and "Mile Markers: The 26.2 Most Important Reasons Why Women Run."
LANCE ARMSTRONG FINDS LOVE AGAIN
After his highly publicized split from Kristin Richard, the famous cyclist began a relationship with singer Sheryl Crow, and the pair were engaged in 2005. Lance and Crow later ended their relationship in February 2006.
Lance Armstrong has also been involved in brief relationships with fashion expert Tory Burch and actresses Kate Hudson and Ashley Olsen.
Lance Armstrong began dating his current girlfriend Anna Hansen in July 2008, and by December that same year, Lance announced that Anna was carrying their first child together.
The couple welcomed their baby boy, Maxwell Edward, on June 4, 2009, and the proud dad took to his Twitter account to share the news. Lance and his girlfriend, Anna, welcomed their second child, daughter, Olivia Marie, on October 18, 2010.
LANCE ARMSTRONG'S MANY TRAVAILS
In 2012, USADA formally charged Lance Armstrong with running an extensive doping ring. The world-famous athlete was swiftly stripped of all his achievements from 1998 onwards, including the seven Tour De France titles he had won between 1998 and 2005.
The disgraced cyclist also received a lifetime ban from all sports that adopted the anti-doping code, which effectively brought an end to his cycling career in shameful circumstances. During a 2013 interview with Oprah Winfrey, Lance Armstrong finally admitted to doping after several years of denial.
Through all the trials and tribulations, Anna Hansen stuck with her man, and in 2017, the pair got engaged and are still together today with no wedding date communicated to the public yet.
Lance Armstrong's children from his first marriage are all grown, and Luke Armstrong, who currently plays college football at Rice University in Houston, was featured in an ESPN film about his famous father. Luke, while giving his thoughts on whether he would consider doping, said:
"I've always felt like grinding for something, and really working for a specific goal has always been so much more worth it than taking the shortcut."
Lance Armstrong has tried to maintain a father figure presence for his three children with his first wife, but it is quite clear that Kristin Richard has done a fantastic job in raising her kids to live upright and be of good behavior.
Please fill in your e-mail so we can share with you our top stories!