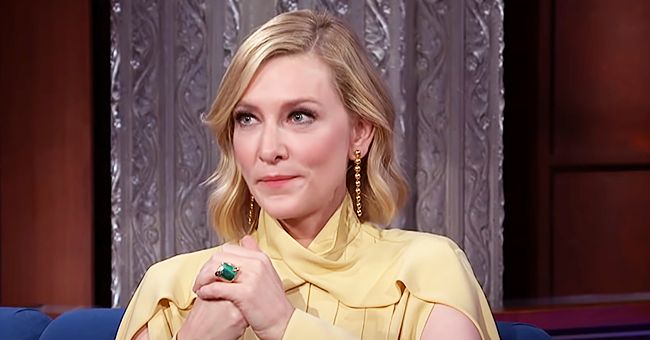 © youtube.com/The Late Show with Stephen Colbert
Cate Blanchett Admits She Recently Had a Chainsaw Accident but Is Fine
Actress Cate Blanchett recently revealed that she suffered a chainsaw accident in her England home during the lockdown, but she is doing okay.
Cate Blanchett isn't restricting her action moves to only when she's on scene. The "Thor: Ragnarok" actress recently revealed that she suffered an accident in her home, according to Today.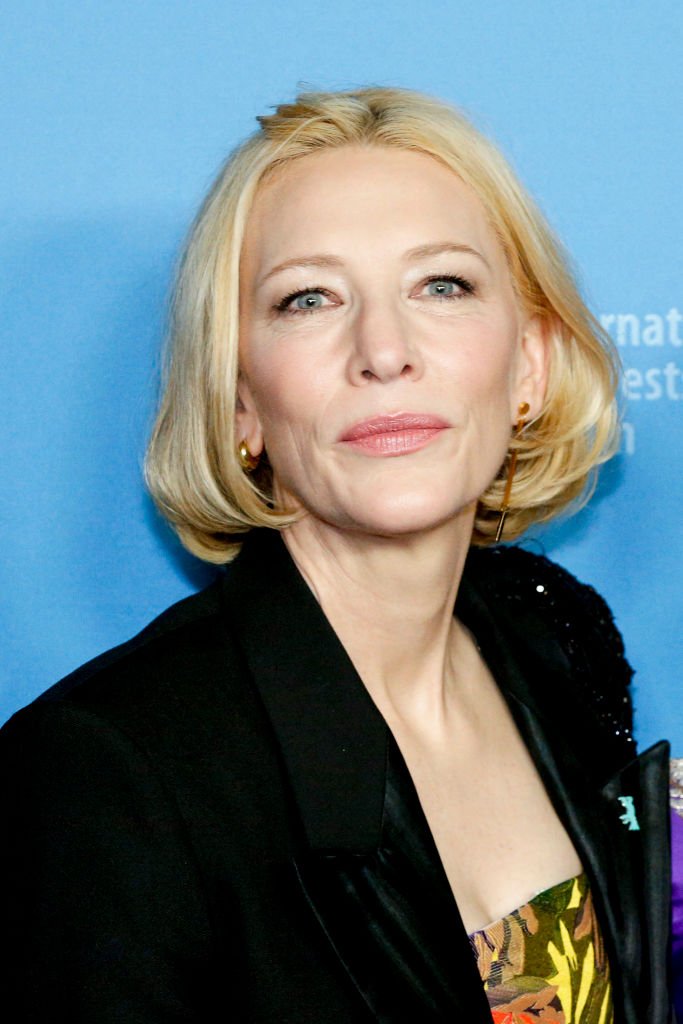 Actress Cate Blanchett poses at the "Stateless" premiere during the 70th Berlinale International Film Festival Berlin on February 26, 2020 in Berlin, Germany | Photo: Getty Images
During a feature on former Australian Primeminister, Julia Gillard's podcast, "A Podcast of One's Own," the actress casually mentioned that she had a chainsaw accident in her home in East Sussex. Recounting the experience, she said:
"I'm fine… I had a bit of a chainsaw accident yesterday, which sounds very, very exciting, but it wasn't. Apart from the little nick to the head, we're fine."
Concerned about her safety, Gillard advised her to be more careful as she's got "a very famous head," and people wouldn't want it to be hurt. To which, Blanchett joked that she intends to keep her head on her shoulders.
[Cate Blanchett] also discussed her struggles with home-schooling her youngest saying she now has a higher level of respect for teachers.
While the actress didn't go into details about the accident, ET Online notes that she spoke about her family's current quarantine situation and how she's handling it.
The 51-year-old Australian native who lives with her husband Andrew Upton and four kids: Dashiell, 18, Roman, 16, Ignatius, 12, and Edith, 5 explained that she had taken a year off to support her eldest son with his school and exams.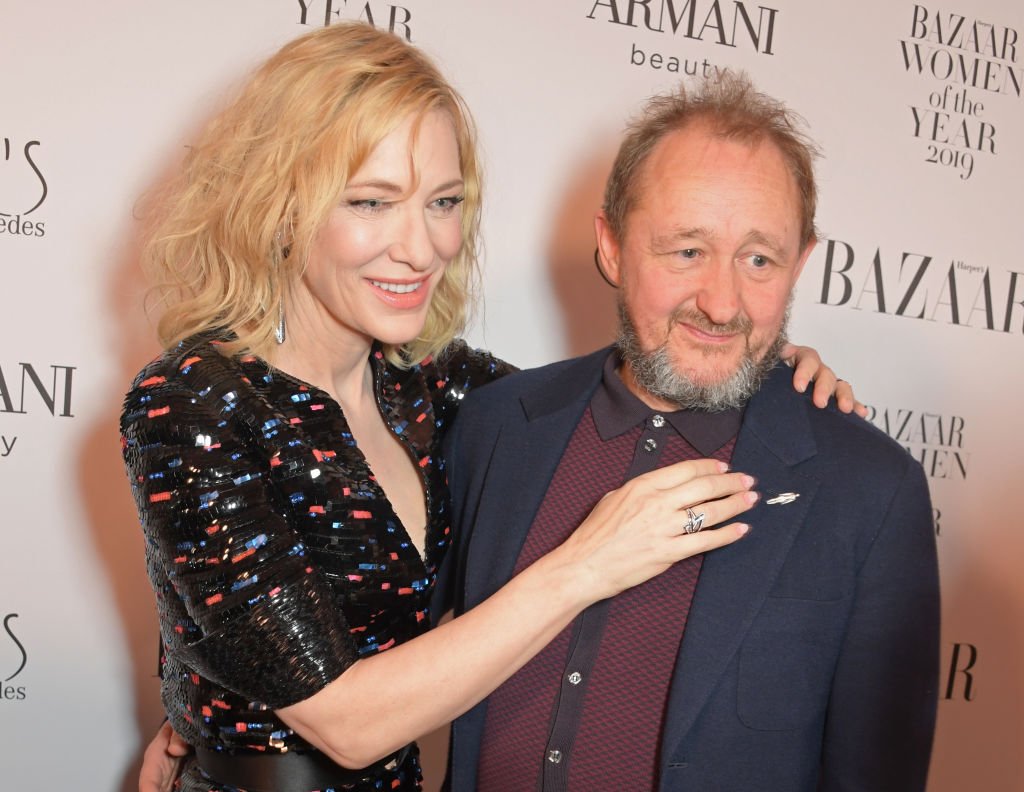 Cate Blanchett and Andrew Upton at the Harper's Bazaar Women of the Year Awards on October 29, 2019 in London, England
Unfortunately, the COVID-19 pandemic halted her plans and instead left her "with an 18-year-old who doesn't really want to have anything to do with her." Describing the complicated situation, she added:
"So it's a little bit discombobulating, but it's a high-class problem, we're all well."
The "Lord of The Rings" star also discussed her struggles with home-schooling her youngest saying she now has a higher level of respect for teachers. CNN notes that Cate has previously spoken about her love for outdoor activities, especially gardening.
During an interview back in 2017, she confessed her desire to become better at gardening and follow in her mother's footsteps of having a "fabulous green thumb!"
The publication notes that Blanchett joins the list of celebrities who have suffered accidents during the lockdown, including guitarist Brian May who had a buttocks injury while gardening last month.
Please fill in your e-mail so we can share with you our top stories!