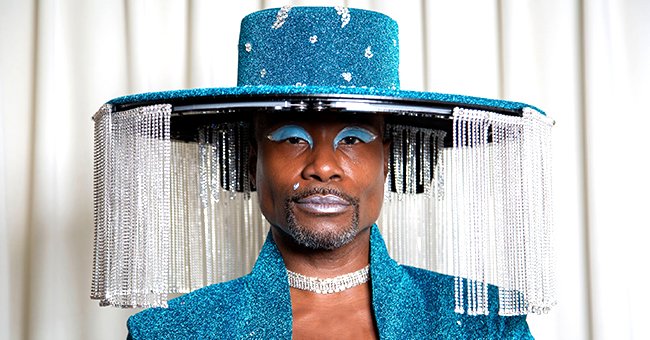 Getty Images
See Billy Porter's Powerful Message for America on #BlackLivesMatter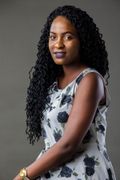 Broadway Theater prodigy Billy Porter delivered a powerful message in a video shared with his social media followers.
In a passionate 16 minutes 26 seconds long video, "Pose" Emmy winner Billy Porter three days ago, spoke up for African-American gay and trans people joining the nationwide Black Lives Matter demonstrations.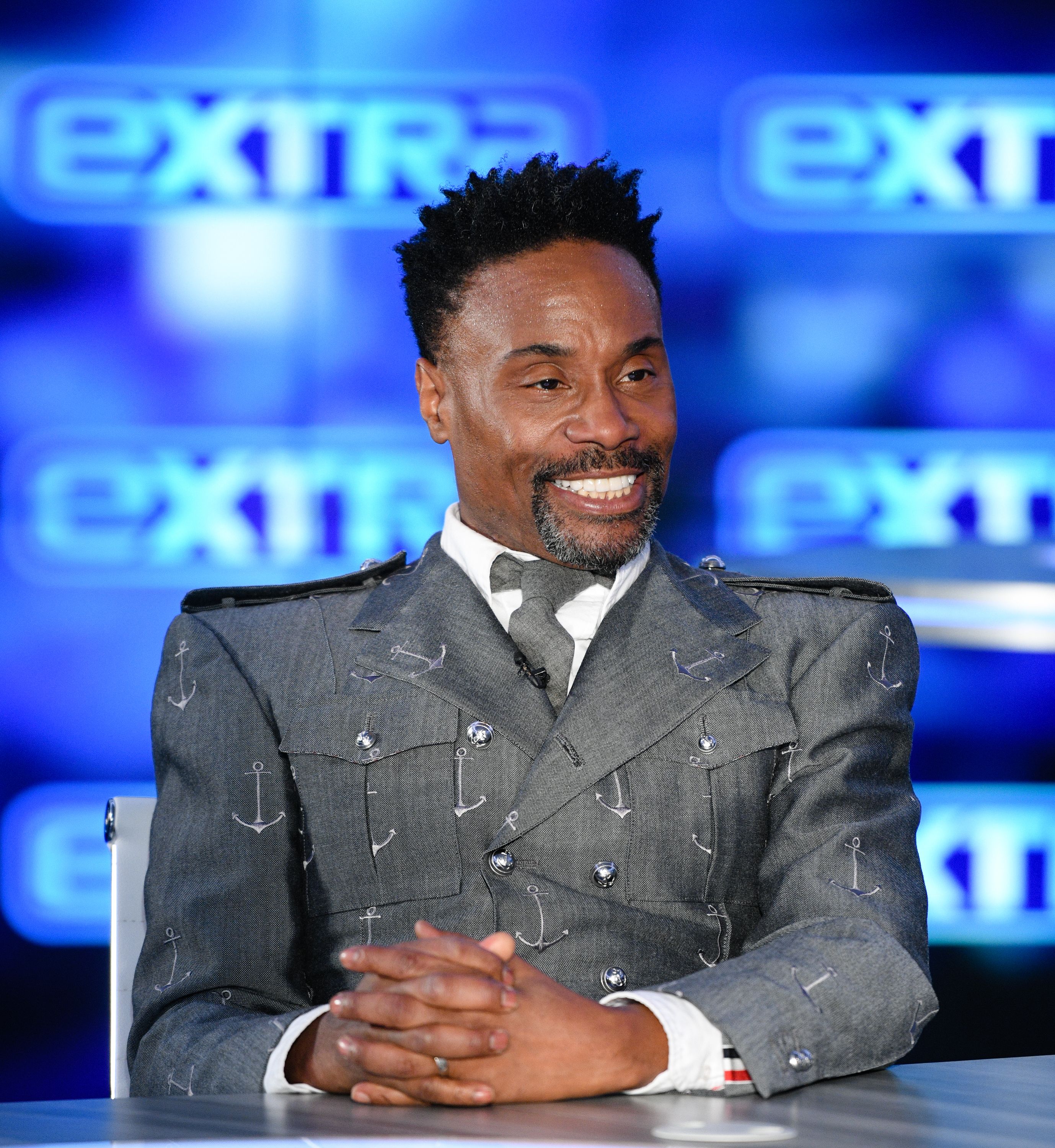 Billy Porter visits "Extra" at Burbank Studios on December 02, 2019 in Burbank, California | Photo: Getty Images
In the clip shared on his Instagram, the actor spoke against two concerns of his. First, he addressed racism when he described how difficult it was to live as a black man in America.
Porter once admitted that recognition and awards are essential for him as a black gay entertainer. Compared to his white counterparts, he needed this as proof of his progress.
To buttress his point, he narrated a personal experience where he drove to a farm and had to scurry off when a little girl who probably lived there ran off terrified after seeing him and his husband, Adam Smith.
The 50-year-old admitted that he had to leave because he was afraid her father might come out with a gun. Porter also spoke on violence against Black transgender and gay within the African-American community.
His discourse was as a result of the attack on Iyanna Dior, a black trans woman in Minneapolis, during one of the protests to denounce racism and police brutality following George Floyd's brutal demise in police custody.
The "Pose" star, while reiterating that the unfair treatment of queer people of color within the Black community is very similar to how white supremacists treat African-Americans, said, "LGBTQ+ black folks are black people, too!" He, however, ended his compelling message by encouraging his fans to vote in November.
Many of his followers seem to agree with his opinions as they filled the comment section with "thank yous." Billy Porter most recently also left some encouraging words for the LGBTQ class of 2020 graduates.
During YouTube Originals' virtual "Dear Class of 2020," commencement celebration, according to Billboard, he encouraged the students to be authentic and lead with love.
The YouTube commemoration ceremony aimed to bring together inspiring leaders, celebrities, and YouTube creators to honor graduates, their families, and their communities.
While the TV Personality might have limited his message to recent graduates to the need for love, Metro News shares that Porter once admitted that recognition and awards are essential for him as a black gay entertainer.
Compared to his white counterparts, he needed this as proof of his progress. He also reportedly described his TV series, "Pose" as a step in the right direction and a sign that things could get better for the Black LGBTQ community in the entertainment industry.
Though he openly criticizes the actions of cisgender people, he also shows immense admiration for queer allies.
In early March, Hollywood Reporter shared snippets of the Broadway star's chat with Anna Wintour, the editor-in-chief of Vogue and Condé Nast's artistic director.
They discussed her personal experience with the LGBTQ community, her favorite queer TV series and films, and why she agreed to the interview with Porter.
According to Metro, the prolific development of Porter's character, "Pray Tell" in the drama TV series "Pose" was attributed to him by Alexa L Fogel, the casting director, who after seeing his compelling performace in his audition tape changed some things.
The FX series centers around New York City's African-American and Latino nonconforming gender ballroom culture in the 1980s.
Please fill in your e-mail so we can share with you our top stories!