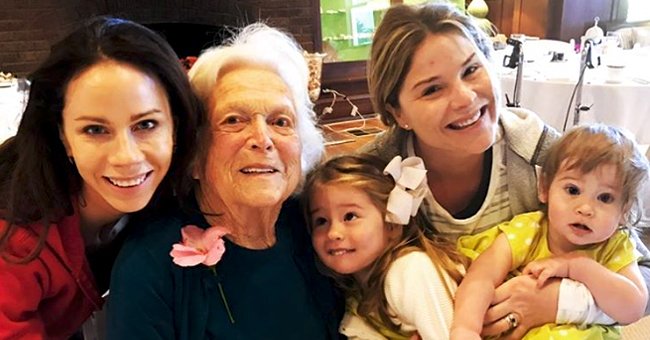 instagram.com/jennabhager
See Jenna Bush Hager's Sweet 95th Birthday Tribute to Her Late Grandma Barbara Bush
Jenna Bush Hager takes to social media with a birthday tribute to her late grandmother, Barbara Bush—she would have been 95.
Jenna Bush Hager just took to Instagram with a touching birthday tribute dedicated to her late grandmother, Barbara Bush.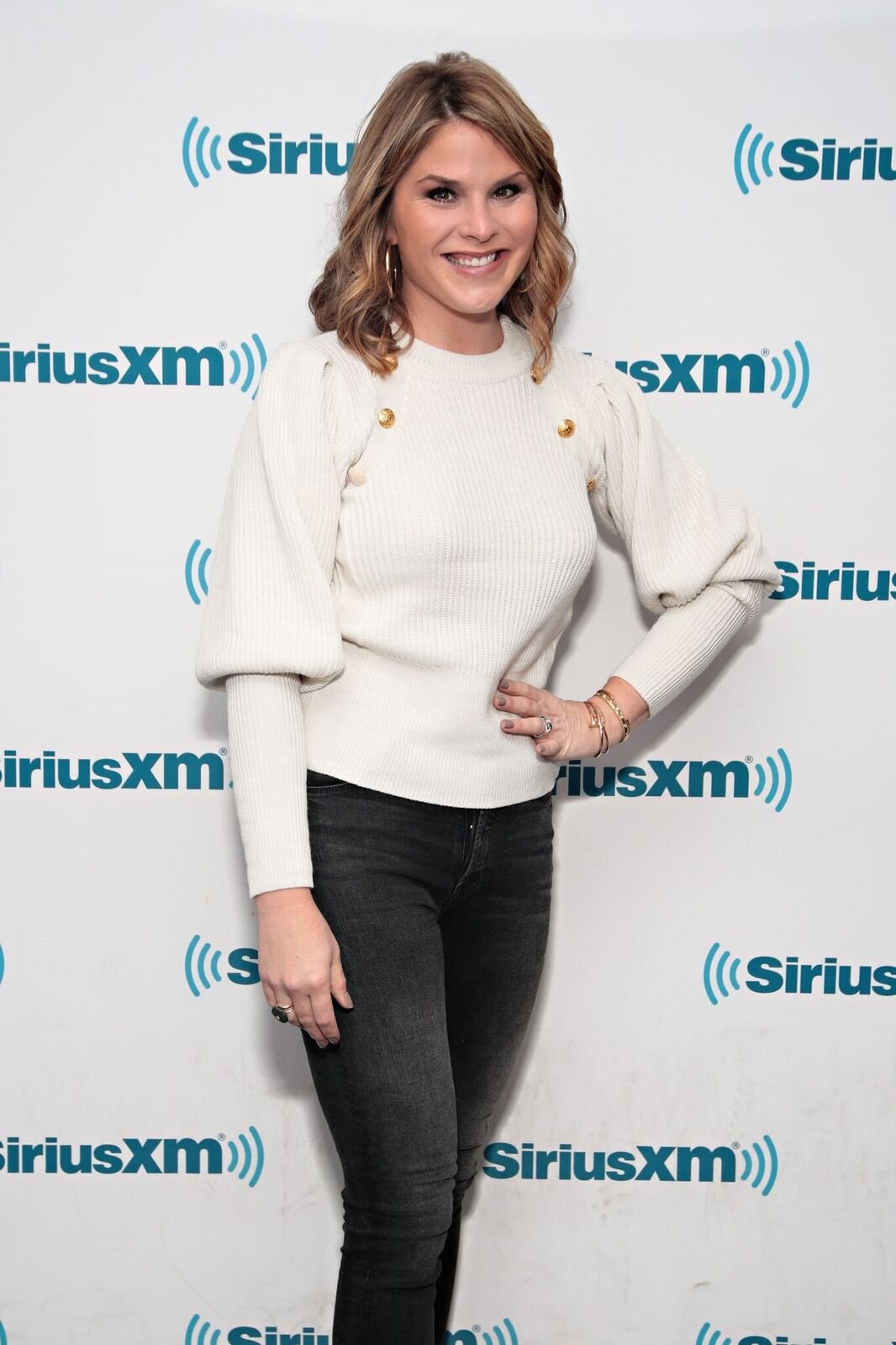 Jenna Bush Hager visits the SiriusXM Studios on November 15, 2017. | Photo: Getty Images
The 38-year-old news personality shared a picture that featured her seated next to her aged grandmother with her kids in her arms.
Jenna's twin sister, who was named after their grandmother, Barbara, also featured in the heartwarming photo. They all wore happy smiles as they posed for the camera. Jenna captioned the post,
"Happy 95th birthday to our Ganny. I love the way Mila is looking at you in this picture: full of awe and admiration."
Fans took to the comments section to join Jenna in celebrating the iconic woman who was once the First lady of the United States.
A fan wrote, "She was such a special lady. My husband and I share a birthday with her." Others agreed she would never be forgotten. Barbara Bush passed away at the age of 92 on April 17, 2018, in her home in Houston, Texas.
The late Barbara believed that anyone who cares too much about their hair would be a boring person.
She reportedly died after refusing further medical care for her failing health, deciding instead to focus on her family and her faith.
Before her death, she reportedly left Jenna one last Christmas surprise. Jenna opened up about the special gift the former first lady left for great-grandchildren before her demise at 92.
The TV host stated that she got a call from her aunt to tell her that her grandmother left several hand-needle-pointed Christmas stockings for the great-grandchildren she didn't live to see.
According to Today, the late Barbara made Mila, Jenna's first daughter, a stocking with her name written in cursive next to poinsettias. She made Poppy, Jenna's second daughter, one with a Christmas cat watching Santa.
Though Barbara Bush passed on, her legacies remain. One of which is being practiced by Jenna. Jenna once revealed that her late granny's hair advice had been her saving grace while self-isolating.
She revealed to Jason Kennedy over Instagram Live that the former First lady's words have helped manage her grey strands—apparently, the iconic woman never cared much about her grey hair.
According to Jenna, the late Barbara believed that anyone who cares too much about their hair would be a boring person. That hasn't stopped Jenna from retouching her hair now and then, though. RIP Barbara!
Please fill in your e-mail so we can share with you our top stories!