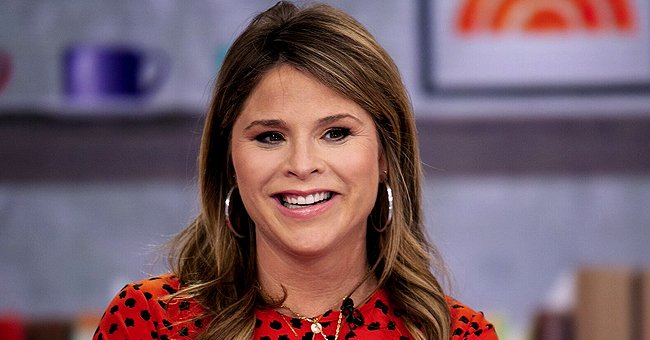 Getty Images
Jenna Bush Hager Shares Sweet Video of Daughters Mila & Poppy Dancing in Swimsuits

Jenna Bush Hager shared the sweetest siblings clip of her two girls as they enjoyed time by their pool at home. It's a timely reminder of what really matters.
On Tuesday, Jenna Bush Hager took to Instagram to post a short video showing her girls, Margaret, seven, and Poppy, four, poolside amid the coronavirus pandemic.
Jenna shares her daughters with her husband, Henry Hager, but both parents were out of the shot. In the background, Sturgill Simpson's "Welcome to the Earth" Played. The post is found below.
MARGARET AND POPPY PLAY SWEETLY
In the seconds-long video, Margaret is wearing a white and red swimsuit while her sister wears a blue. The girls' arms are on each other's shoulders as they attempt to dance together to the song.
Lots of smiles and giggles as heard as Margaret attempts to steer her younger sister a certain way. The little one goes off and does her own thing at one point, extending her arms outwards.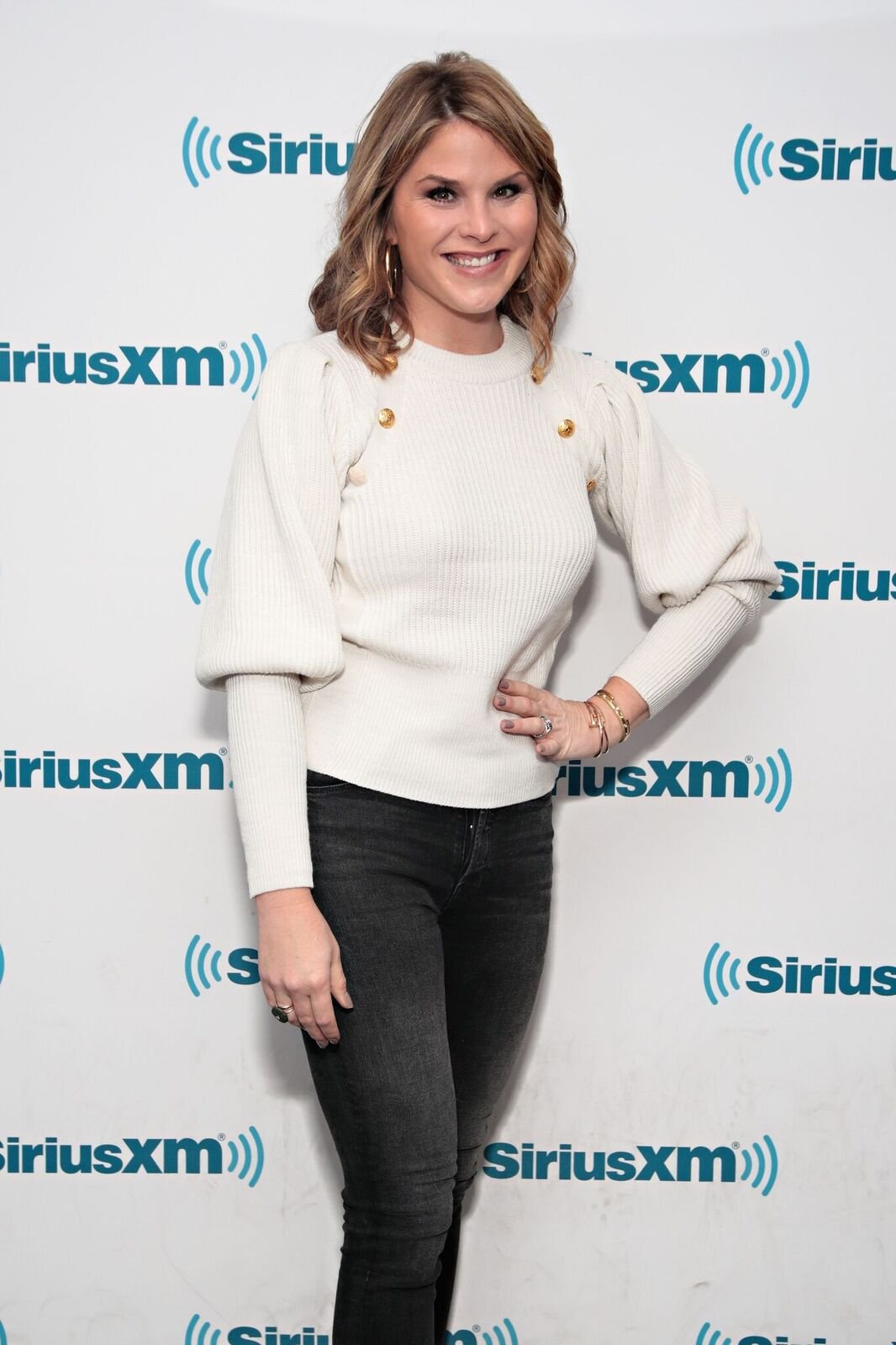 Jenna Bush Hager visits the SiriusXM Studios on November 15, 2017 in New York City. | Photo: Getty Images
JENNA APPRECIATES A SIMPLE MOMENT
In the background, we hear the smitten mom letting out gentle laughs as she enjoys the heartwarming moment between her girls. In the caption, she encourages others to enjoy such moments.
Jenna, 38, recounted a story her mom told her that involved Jenna and her twin sister, Barbara, playing in their Midland Texas backyard during a rehearsal dinner.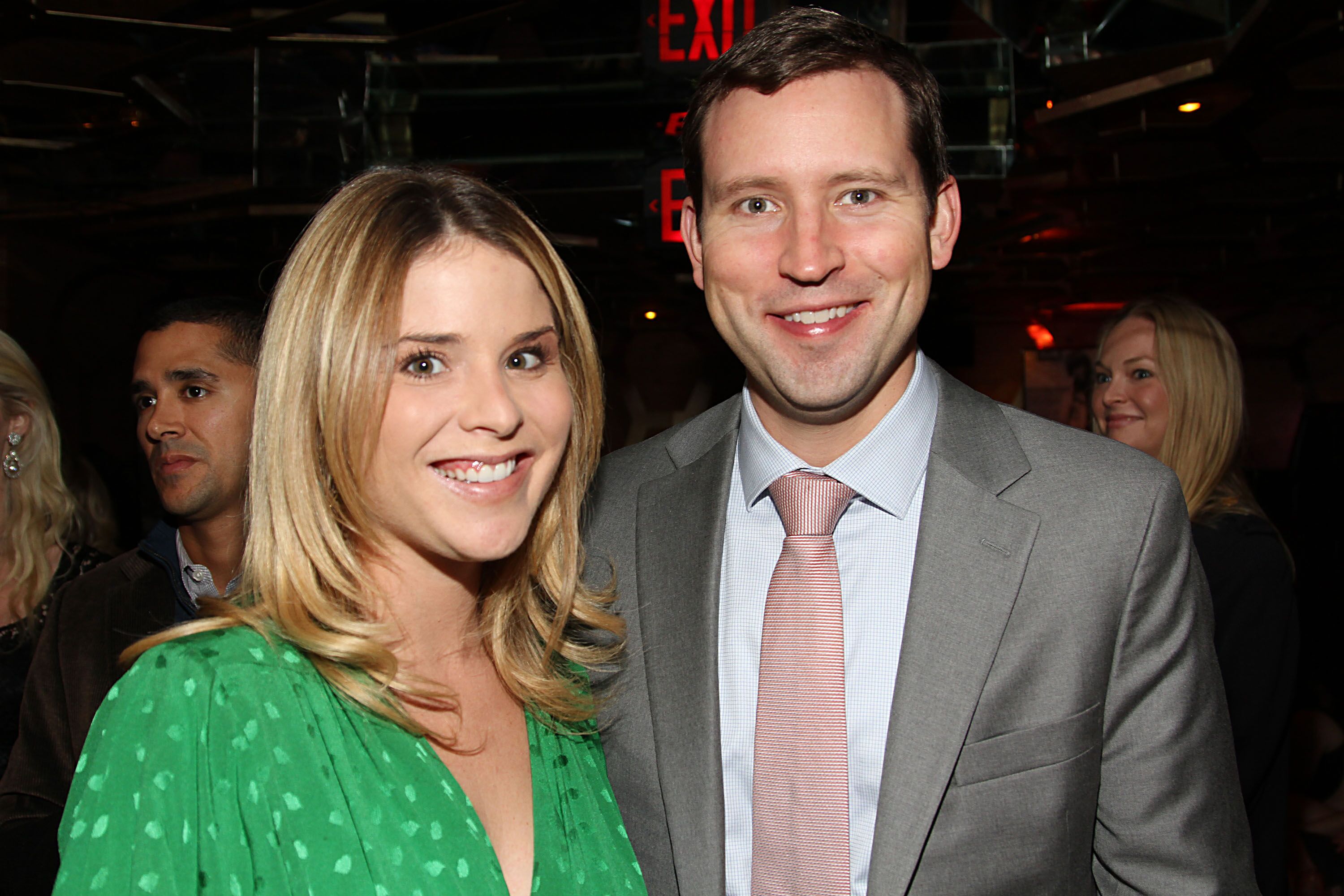 Jenna Bush Hager and husband Henry Chase Hager at "A Candid Conversation with Jane Fonda and Andy Cohen" on October 11, 2012, in New York City | Photo: Rob Kim/Getty Images
As mom Laura Bush looked at her girls, she thought, "Now, this is the life!" Jenna said she felt the same watching her daughters play by the pool. Her followers shared similar feelings in the comments.
CELEBRATING MOTHER'S DAY
Earlier this month, the mother-of-two celebrated Mother's Day with a tribute to Laura and grandmother, Barbara Bush. The latter died on Mother's Day last year.
Jenna shared a series of very old photos, some in black and white, featuring the two older women with the younger women in the family. "My mama taught me how to be a mom," she wrote in the caption.
BARBARA'S HAIR ADVICE LIVES ON
Last month, Jenna credited her late grandmother with giving her hair advice that has proven useful during the coronavirus lockdowns. Namely, don't worry too much about it.
Barbara had done gray early on in her life, with her philosophy being that anyone who worried about hair is boring. For that reason, Jenna — who can't get her regular highlights and other styles — is unbothered.
IT WAS JENNA WHO 1ST PROPOSED
Husband Henry doesn't seem to mind, either. Back in February, we learned that it was Jenna who first proposed to her husband, so she was confident in her choice.
The "Today Show" co-host revealed to Hoda Kotb that she was only 18 years old and a bit drunk when she told Henry they should get married. Due to her age, the gentleman rejected the offer.
However, the paired stayed together, and five years later, Jenna was engaged. They got married in 2008 and have since welcomed their two daughters, and a son, Hal, seven months.
JENNA REVEALS HAL'S GODMOTHER
The family of four has not limited sharing their love to just themselves. In April, Jenna told the media that she chose colleague Savannah Guthrie to be Hal's godmother.
Jenna admitted that the women's shared faith had a lot to do with it. "Savannah and I go to the same church," she explained during the virtual interview.
The tv anchor further showed love to all of the women in the "Today Show" segments, nothing that they're her BFFs whom she can always rely on. It sounds like they're just like the young Bush sisters.
Please fill in your e-mail so we can share with you our top stories!