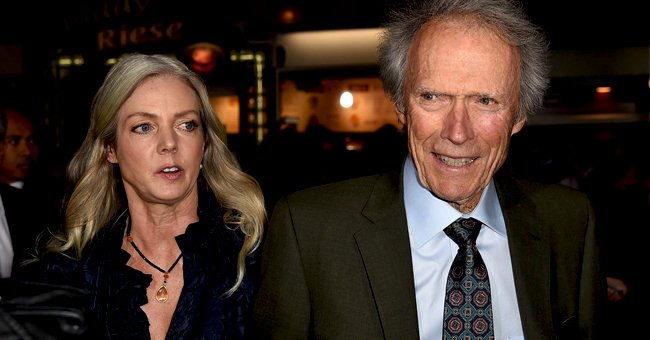 GettyImages
Inside Clint Eastwood's Relationship with Women in Hollywood – Timeline of His Romantic Life
Veteran actor, Clint Eastwood is not only a successful actor, but the veteran movie star has also been linked to several famous women in Hollywood.
Clint Eastwood is one of Hollywood's greatest movie stars. While he has enjoyed a successful career, the veteran actor has enjoyed a long history of relationships with some of Hollywood's finest women.
Although he has been married only twice, Eastwood has a long record of relationships with several other women. Here are all of the beauties Eastwood has been involved with.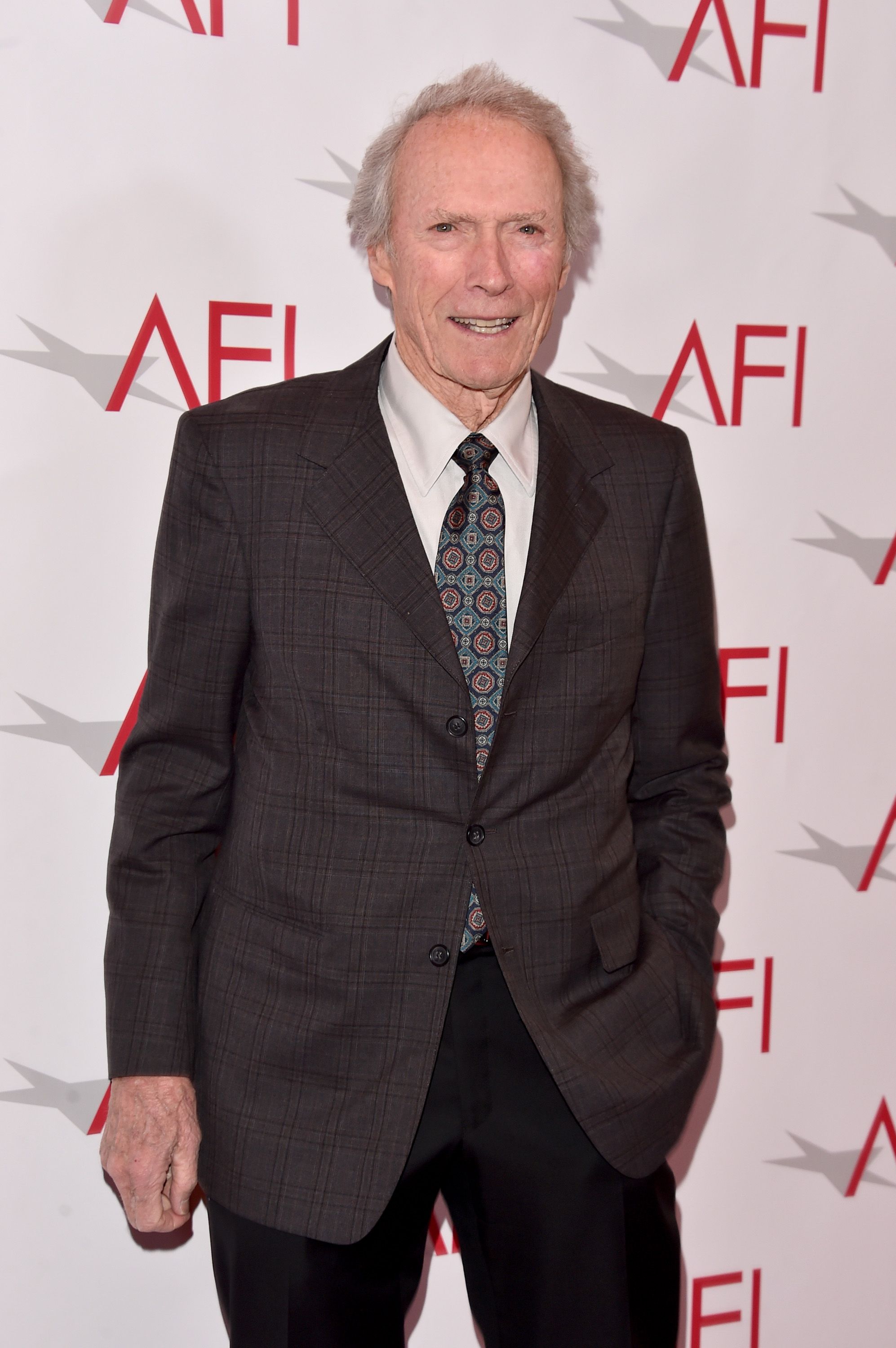 Clint Eastwood at the 17th annual AFI Awards at Four Seasons Los Angeles at Beverly Hills on January 6, 2017 | Photo: Getty Images
CHRISTINA SANDERA
Despite his previous relationships, Eastwood is probably the happiest he has been since he started dating Christina.
The couple started dating in 2014 after meeting at Eastwood's "Mission Ranch Hotel" in California, where Sandera worked as a hostess.
Following the finalization of his divorce from his ex-wife, Dina Ruiz, Eastwood and Sandera made their first debut public appearance at the 2015 Oscars.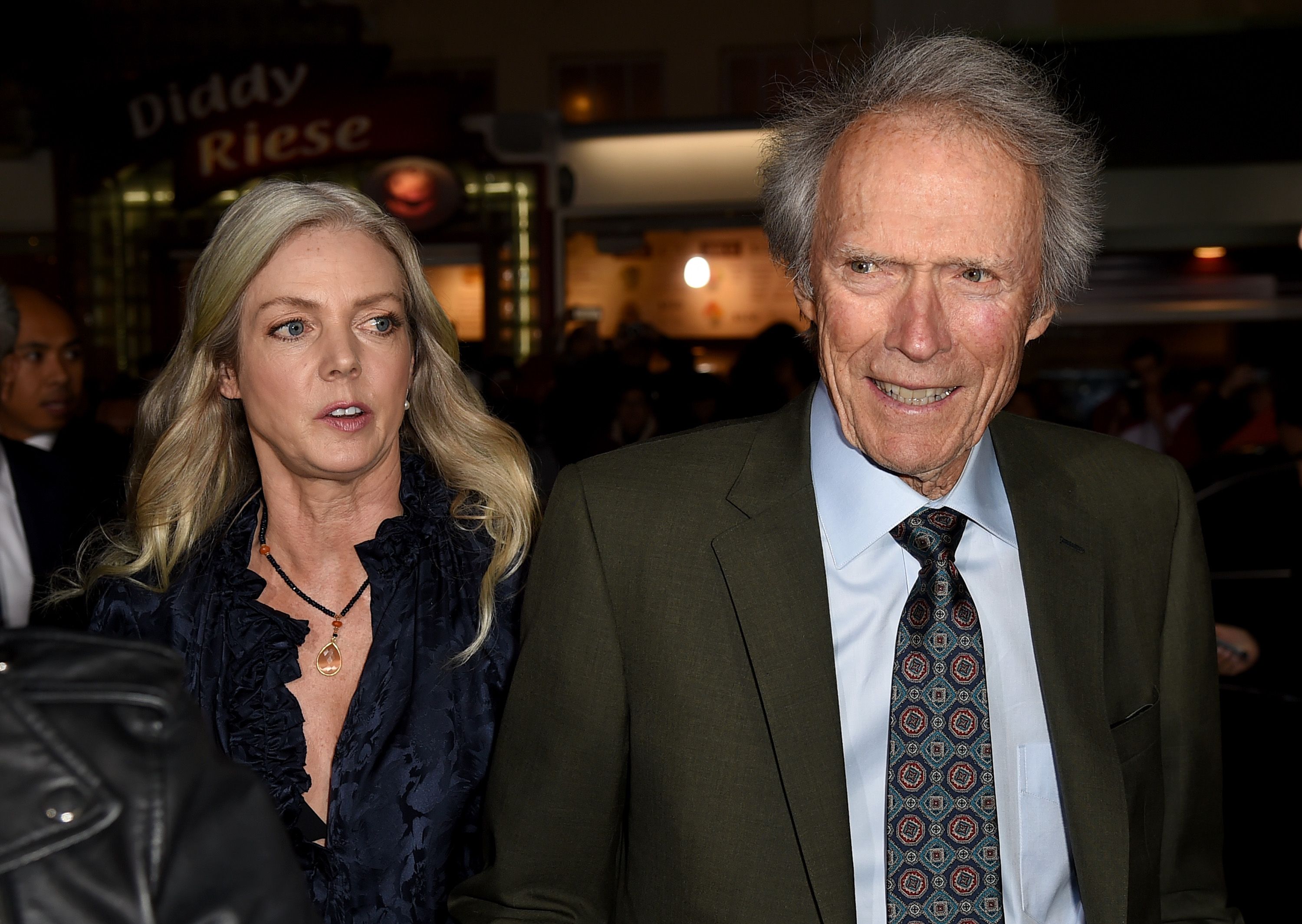 Christina Sandera and Clint Eastwood arrive at the premiere of Warner Bros. Pictures' "The Mule" at the Village Theatre on December 10, 2018. | Source: Getty Images
After making their relationship public, it wasn't long until Sandera moved in with Eastwood at his Carmel California home. While speaking to Closer Weekly, a source revealed that the actor is truly happy with his current girlfriend.
According to the source, Sandra was described as a fun and easy-going woman. It was also revealed that all of Eastwood's children liked their father's beau and were in approval of the couple's relationship.
ERICA TOMLINSON- FISHER
Fisher and Eastwood reportedly dated right after his separation from Dina. The romance was, however, short-lived due to the actor's involvement with Christina.
DINA RUIZ
Eastwood and Ruiz tied the knot in 1996, and shortly after their nuptials, they welcomed their only child together, Morgan Eastwood. After being married for nearly 18 years, the couple filed for divorce in 2014.
While speaking about her split from the actor, Ruiz reportedly confirmed that they would not be getting back together. However, she went on to add that Eastwood was a lovely man, and her intuition had been right because he was a good man.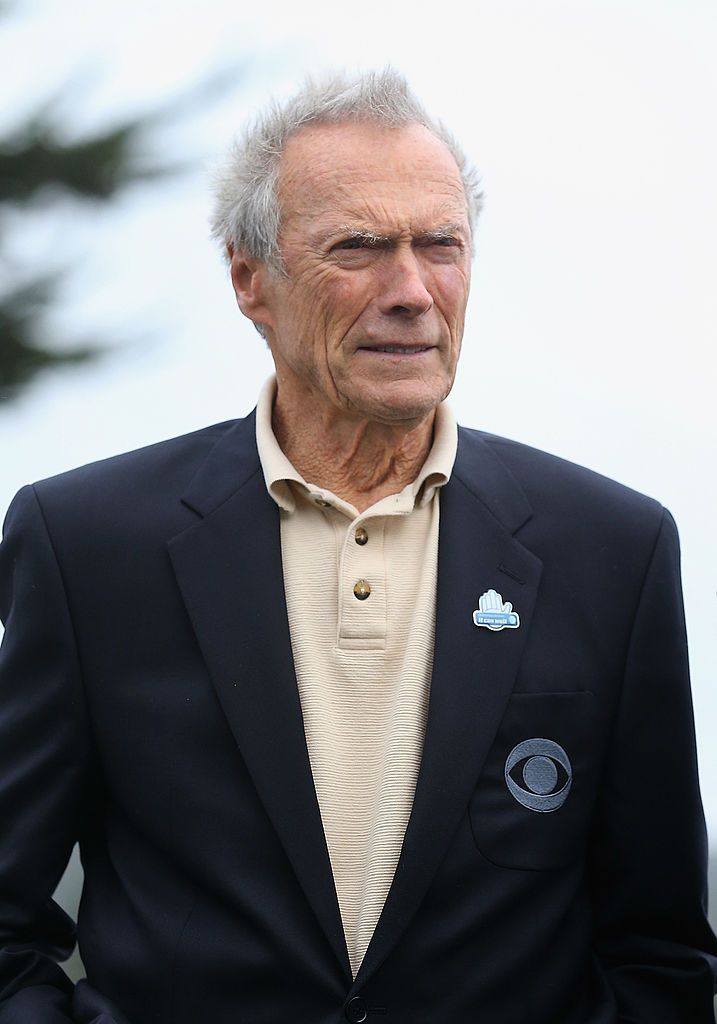 Clint Eastwood stands on the 18th green during the final round of the AT&T Pebble Beach National Pro-Am at the Pebble Beach Golf Links on February 9, 2014. | Source: Getty Images
Ruiz, who is famously known as a reporter and television anchor, also doubles as an actress. She appeared in the 1998 movie "True Crime," and in 2012, she starred on a reality show, "Mrs.Eastwood & Company."
Following her split from Eastwood, Ruiz got married to an ex-basketball player, Scott Fisher, in 2016, and the duo has been together ever since.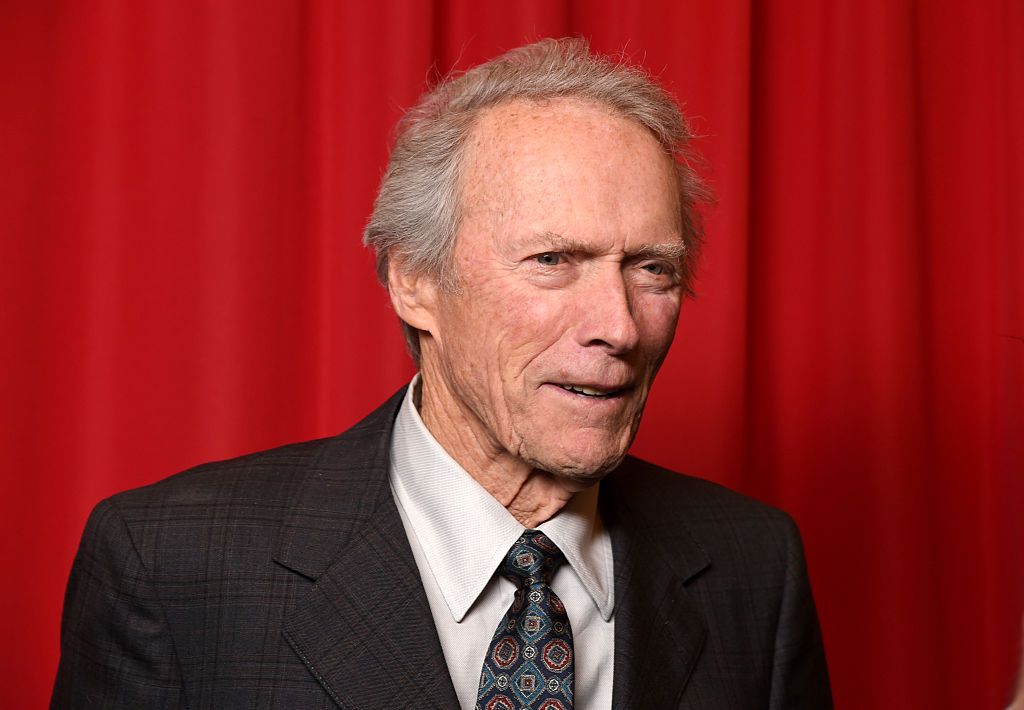 Clint Eastwood at the 17th annual AFI Awards at Four Seasons Los Angeles at Beverly Hills on January 6, 2017 | Photo: Getty Images
FRANCES FISHER
Before Eastwood met Ruiz, he was in a relationship with actress Frances Fisher. The pair started dating in 1990, and barely three years after, they welcomed their daughter, Francesca Eastwood. In 1995, the couple's relationship came to an end.
JACELYN REEVES
In 1984, Eastwood met flight attendant Jacelyn Reeves, and the two started a romantic relationship. Despite the short-lived romance, the couple shares two kids, Scott Eastwood and Kathryn Eastwood.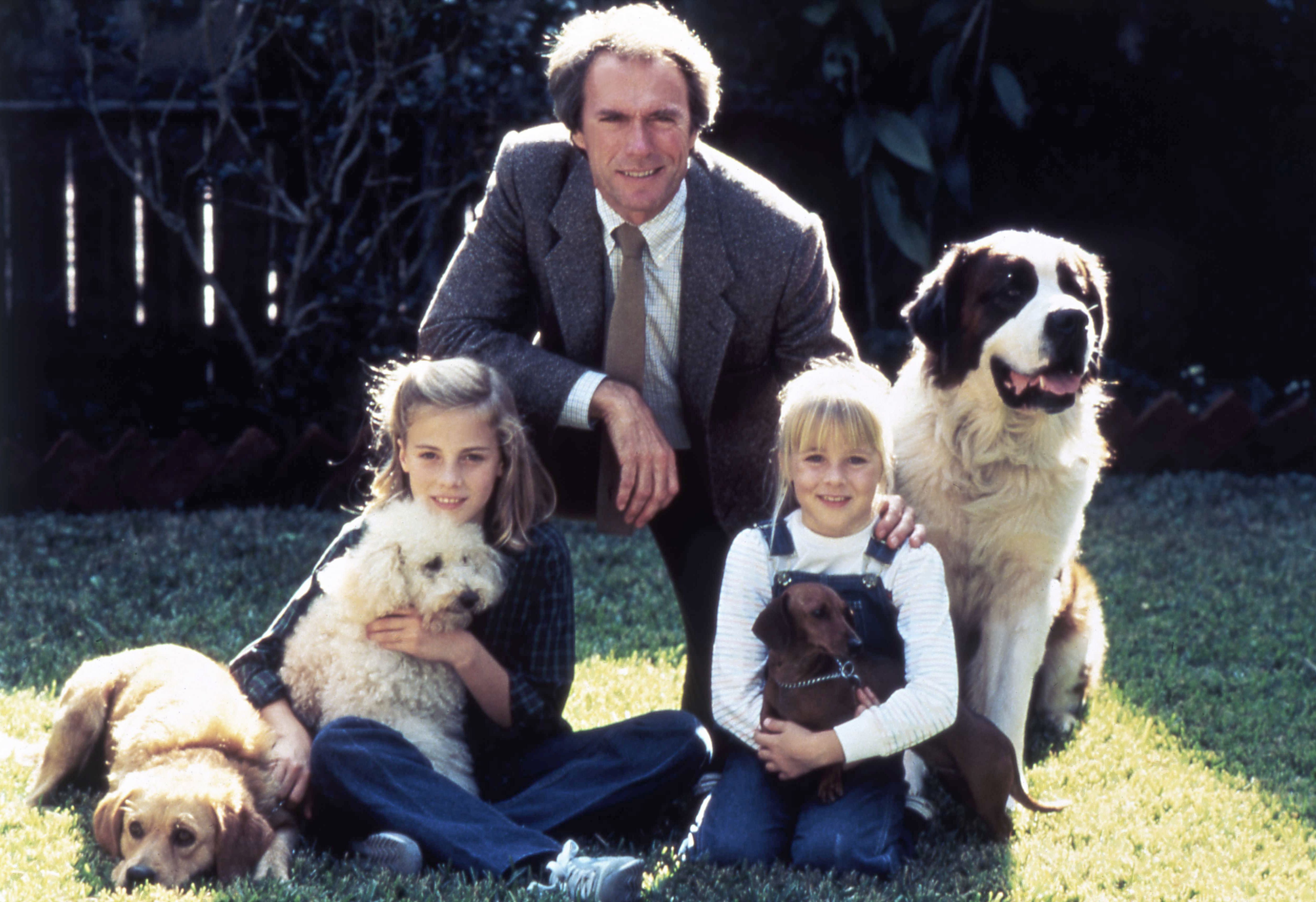 American actor Clint Eastwood with his daughter actress Alison Eastwood, and actress Jenny Beck, on the set of "Tightrope." | Source: Getty Images
SANDRA LOCKE
Locke and Eastwood were reported to be in a relationship in the '70s. The two movie stars appeared together in films such as " The Outlaw Josey Wales," and "Sudden Impact." In November 2018, Locke died after suffering from a cardiac arrest.
ROXANNE TUNIS
Eastwood and Tunis met on the set of TV series, " Rawhide," and by 1959, the duo was already in a relationship. In June 1964, the movie stars welcomed their daughter, Kimber.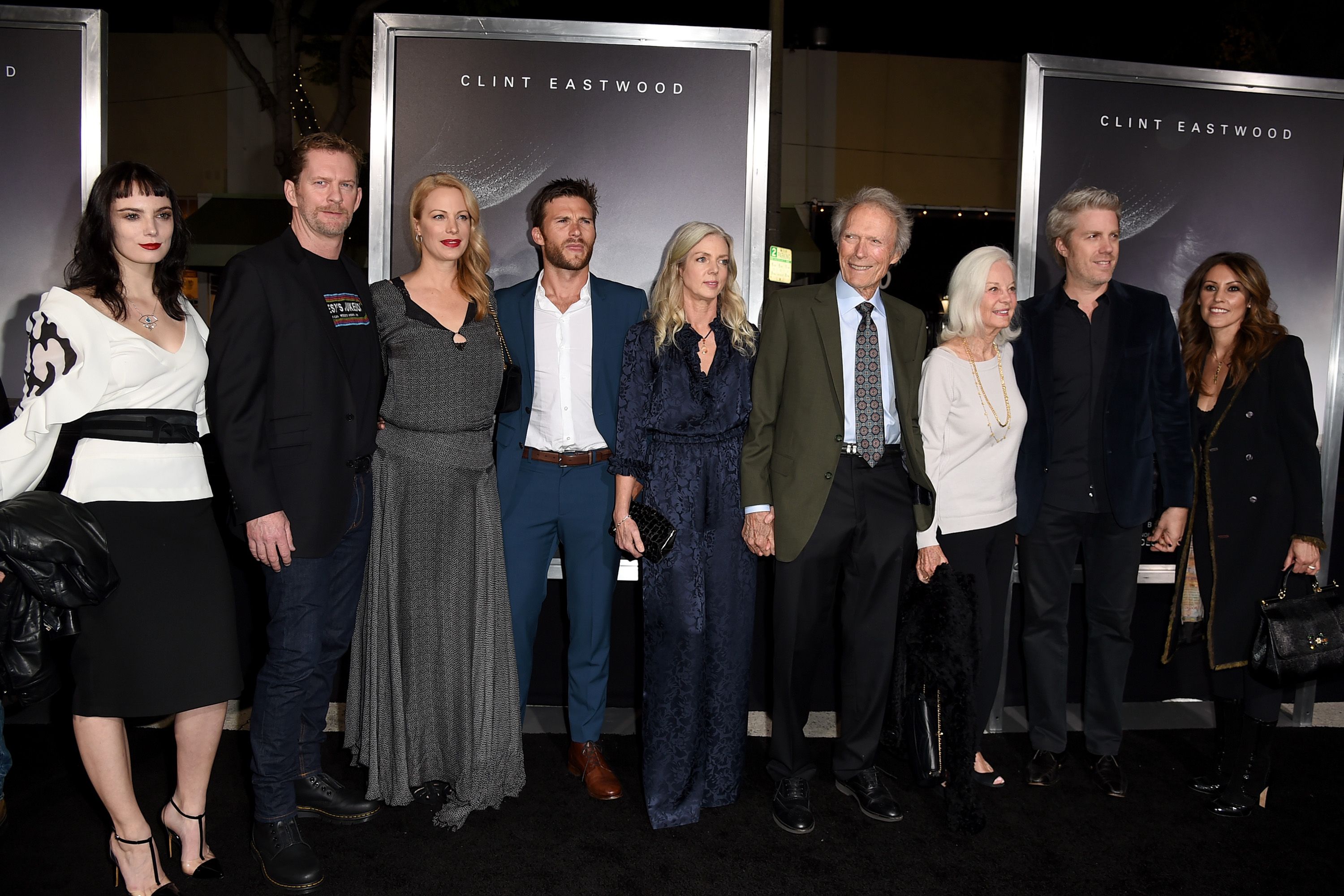 Graylen Eastwood, Stacy Poitras, Alison Eastwood, Scott Eastwood, Christina Sandera, Clint Eastwood, Maggie Johnson, Kyle Eastwood and Cynthia Ramirez pose at the premiere of Warner Bros. Pictures' "The Mule" at the Village Theatre on December 10, 2018 | Photo: Getty Images
MAGGIE JOHNSON
Eastwood's first marriage was to the former model, Maggie Johnson. The couple first met on a blind date, and in 1953, they got married.
Although the marriage had its ups and downs, Johnson and Eastwood stayed married for 31 years and welcomed two children together, Kyle Eastwood and Alison Eastwood.
After being married for nearly thirty-one years, the couple divorced in 1984. Barely a year after the divorce, Johnson tied the knot with Henry Wynberg, but the marriage lasted for only four years.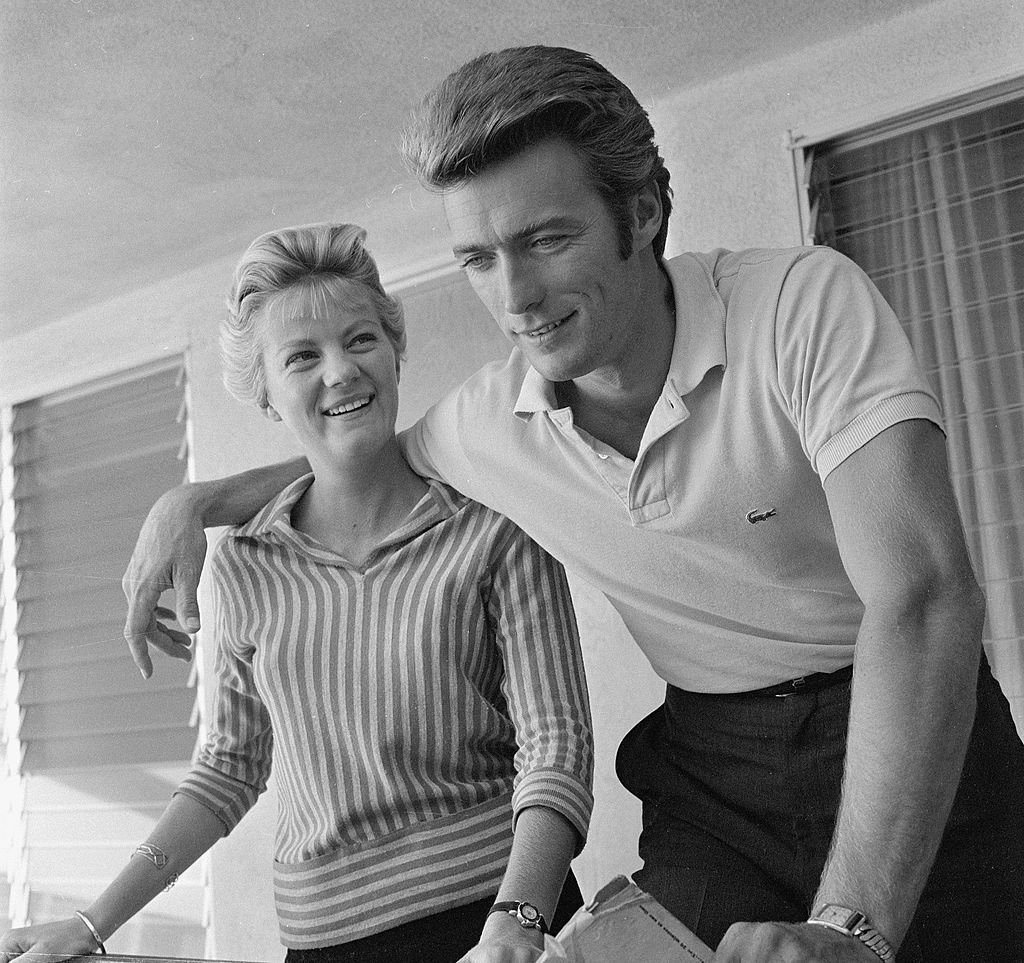 Clint Eastwood with his wife, Maggie Johnson on October 1, 1959 | Photo: Getty Images
Despite the long list, a source revealed to Closer Weekly that Eastwood maintains a great relationship with all of his kids and their families.
Judging from all of the beautiful photos Christina and Eastwood have taken over the years, there is no doubt that the blonde beauty does make him very happy.
Please fill in your e-mail so we can share with you our top stories!