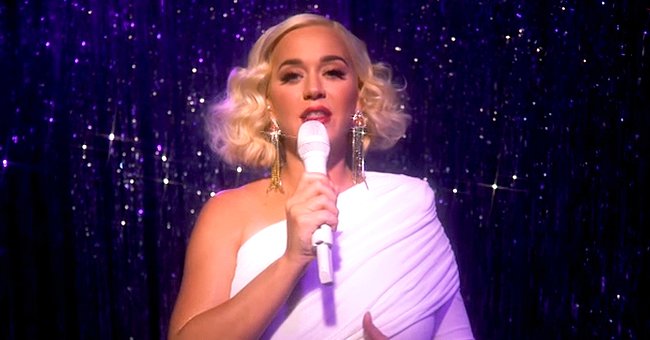 youtube.com/ YouTube Originals
Pregnant Katy Perry Delivers Powerful Performance of 'Daisies' for the Class of 2020

Katy Perry sparkled as she gave 2020 graduates a rendition of her new song, "Daisies." The pregnant singer looked fabulous in her white gown.
On Sunday, Katy Perry joined with YouTube to deliver a virtual graduation event for 2020 graduates across the nation whose ceremonies were canceled due to the coronavirus pandemic.
Perry, 35, gave a very special performance of her new song, "Daisies." She donned a one-shoulder white dress for the occasion, showing off her prominent baby bump. The clip is found below.
KATY PERRY SINGS NEW SONG FOR 2020 GRADUATES
The "Dark House" singer wore her hair in a short curly bob and accessorized with a pair of long silver earrings. To begin, she thanked former President Barack Obama for his speech.
"Now Grads, the time has come. Let's turn the tassel and make it kinda official," the singer continued, just before clips from around the world of 2020 graduates moving their tassels were played.
Finally, Perry stole the spotlight once more as she walked through a sparkling silver curtain and began singing her new song. The camera followed as she moved through more glimmering silver.
GRADUATES APPEAR FOR 'FIREWORK' PERFORMANCE
The inspirational song is about following one's hopes and dreams, which was perfect for the intended viewers. Perry also sang her 2010 hit song, "Firework," which featured graduates playing in the background.
The form-fitting white dress showed just how big Perry's belly is getting for her first pregnancy. She and fiancé Orlando Bloom announced they were expecting back in March.
THE OBAMAS DELIVER OPENING GRADUATION SPEECH
Ahead of Perry's performance, former President Barack Obama delivered a motivational speech empathizing with the plight of graduates amid the COVID-19 outbreak.
He said: "As scary and uncertain as these times may be, they are also a wake-up call, and they are an incredible opportunity for your generation." Barack's wife, Michelle, helped him uplift the students as well.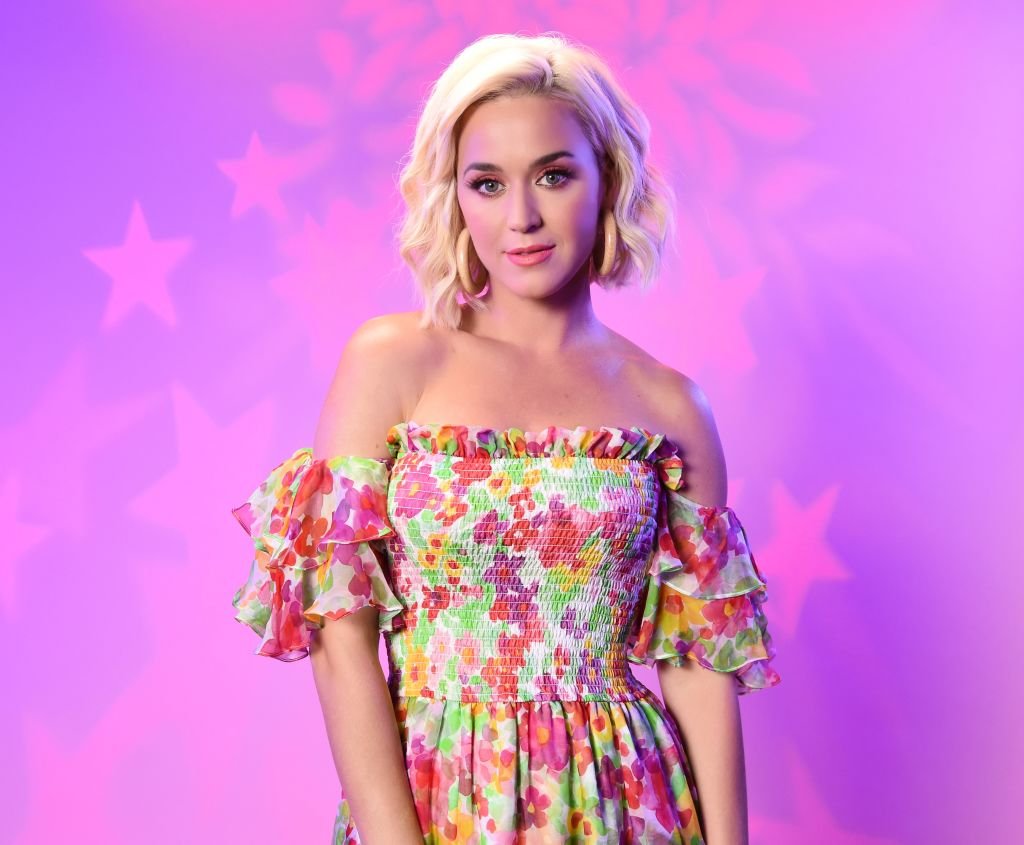 Katy Perry visits the SiriusXM Studios on August 07, 2019. | Photo: Getty Images
TOUCHING ON GEORGE FLOYD'S DEATH
"I hope that what you're going through right now can be your wake-up call," she continued. The former First Lady further acknowledged the recent uprisings following the death of George Floyd.
Floyd, 46, was killed two weeks ago at the hands of a police officer. Resulting protests across the nation have overshadowed graduation events for many.
For their part, the Obamas encouraged those listening to do what they can to make a change, expressing faith in the graduates that they have what it takes to make things better.
PERRY WEARS DUMBO COSTUME FOR DISNEY EVENT
Perry's performance is one among many the pregnant artist has done recently. In mid-May, she also sang for Disney's Family Singalong event while wearing an elephant costume.
The event was a celebration of Mother's Day as well. Perry sang "Baby Mine" after actors Ben Platt and Idina Menzel delivered the "Aladdin" classic, "A Whole New World."
Despite sharing happiness with others, Perry recently explained that she was unsure she'd have a baby shower due to the coronavirus situation. We just hope she has a safe delivery when the time comes.
Please fill in your e-mail so we can share with you our top stories!