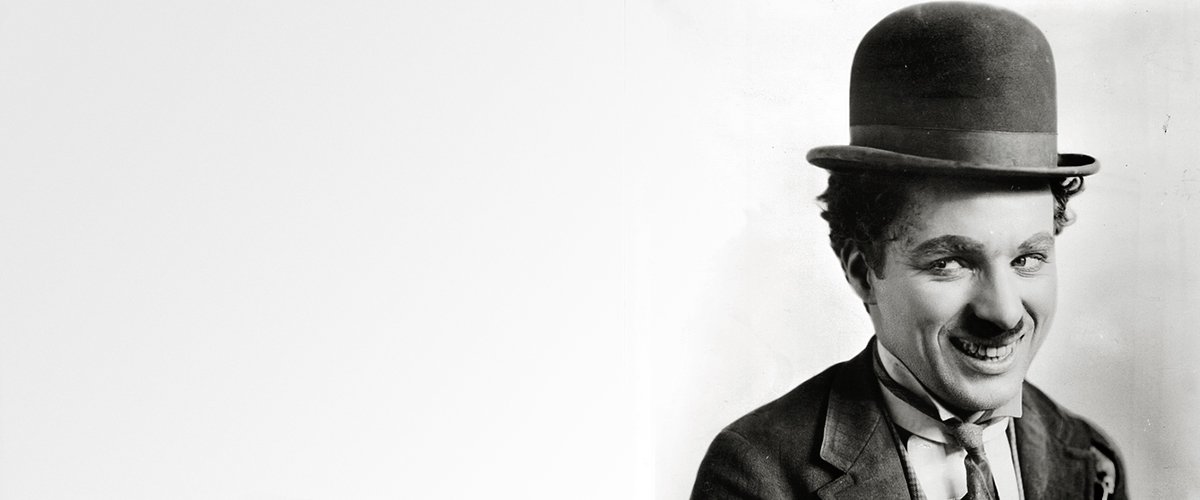 GettyImages
Charlie Chaplin Shared 11 Kids with 3 Different Wives — Meet the Late Comedian's Family
Late comedian Charlie Chaplin had a busy life, and not only professionally speaking. The silent film legend was married four times and had eleven children with three of his wives. Meet them.
Charlie Chaplin is one of the most famous figures to have ever worked in the film industry in the 20th century. His character, The Tramp, is recognized worldwide by people who haven't even watched one of Chaplin's films.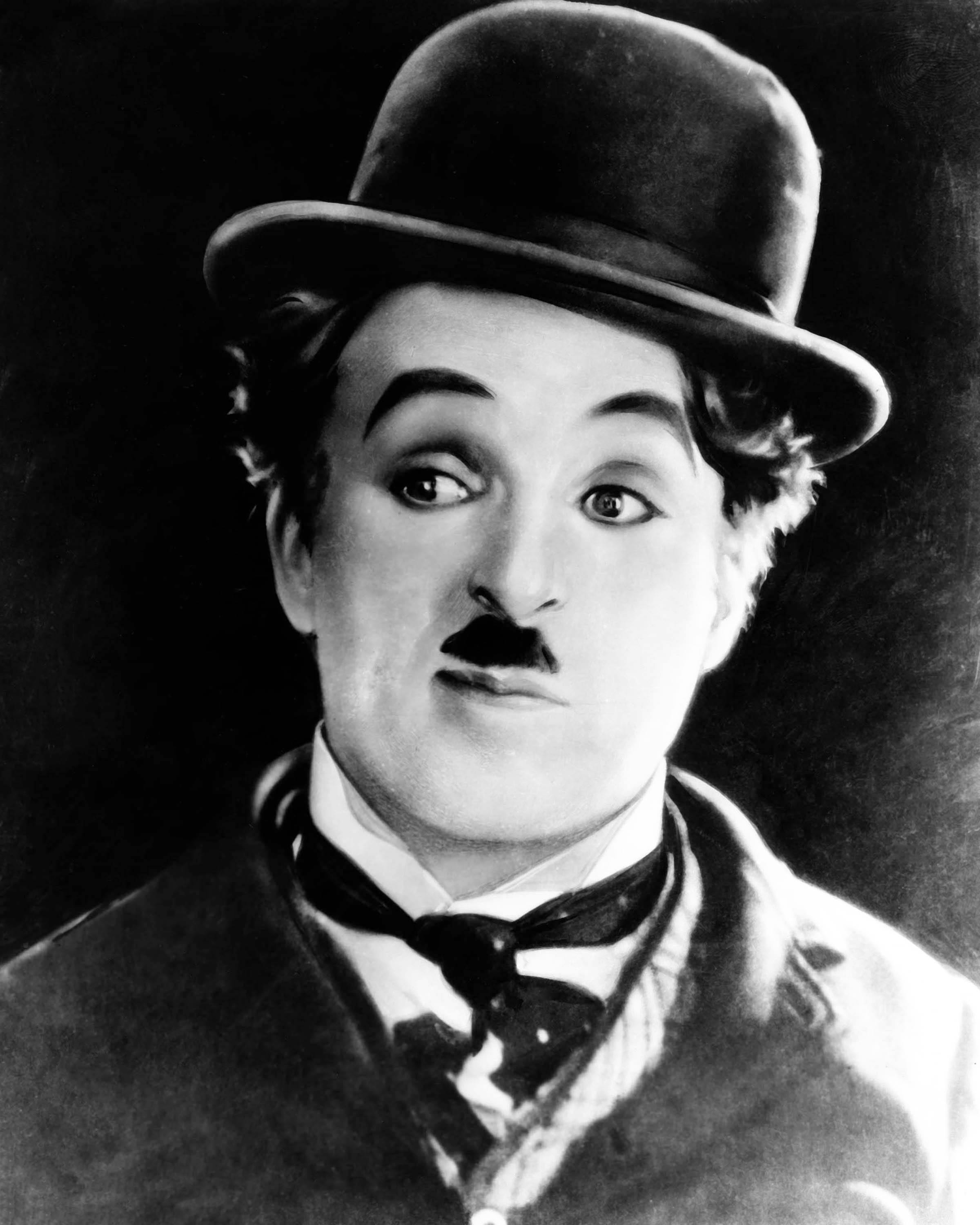 English actor and filmmaker Charlie Chaplin (1889 - 1977) as the Tramp in the silent film 'The Circus', 1928 | Photo: GettyImages
The funnyman with the mustache, hat, and cane is an icon of the silent film era and is ingrained in cultural history. To this day, some of Chaplin's films are still considered classics and often included in lists with some of the best movies of all time.
Although he had a successful career that spanned over seven decades until the time of his death, Chaplin's personal life was often an object of controversy. He had eleven kids in total and would be the grandfather of 26 grandchildren.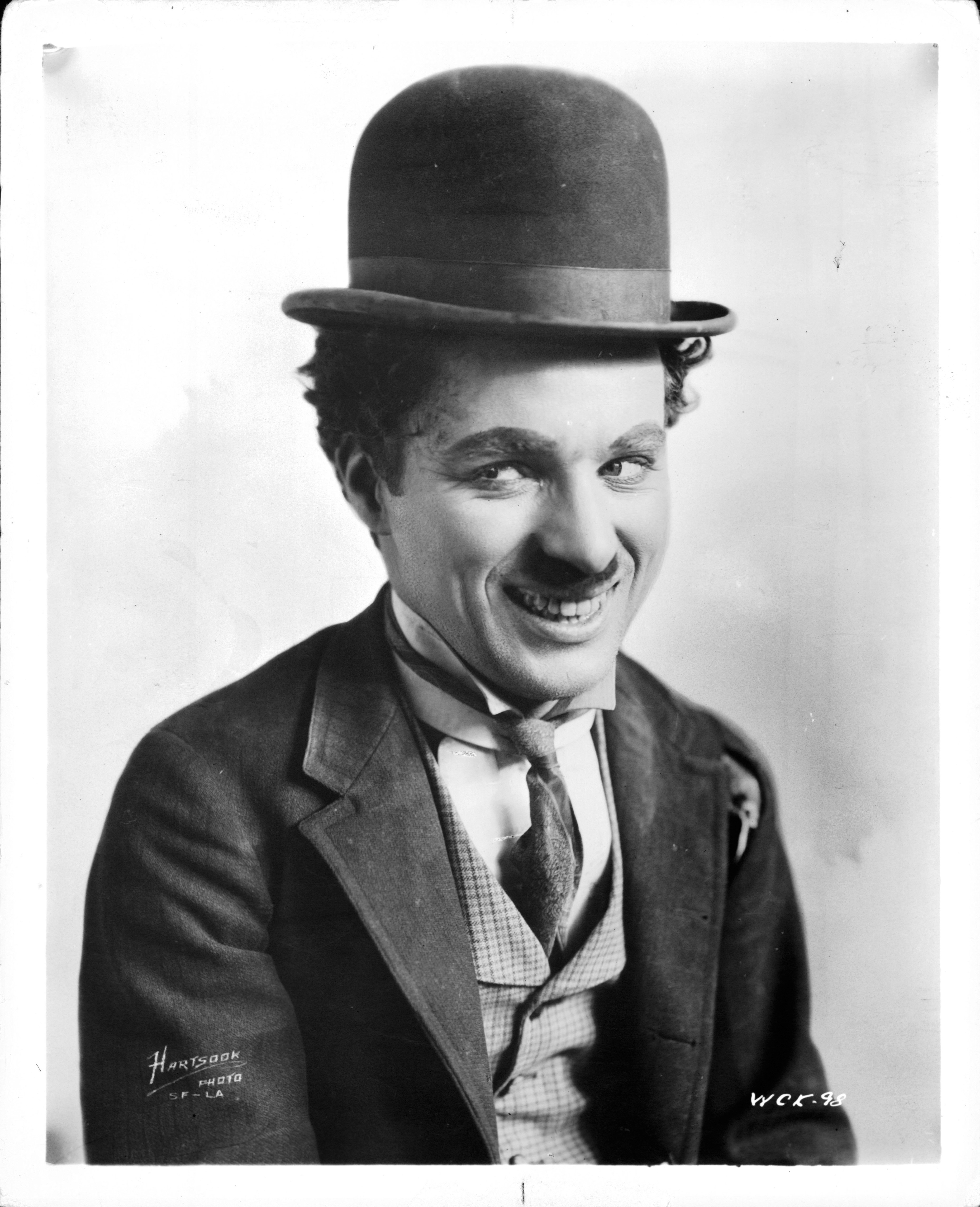 Charles Chaplin publicity portrait for the short 'A Night Out', 1915 | Photo: GettyImages
MEET CHARLIE CHAPLIN'S FAMILY
One thing all of Charlie Chaplin's wives had in common, despite the obvious, was that they were significantly younger than the actor at the time he started romancing them to marry them eventually.
Chaplin made sure to let his kids know that their wealth was extravagant in comparison with the poverty in the world.
Chaplin's morality was questioned by both critics and fans for getting involved with underage girls. At some point, people started demanding that his films were banned, but still, Chaplin managed to come back from the backlash every time and with an untainted reputation.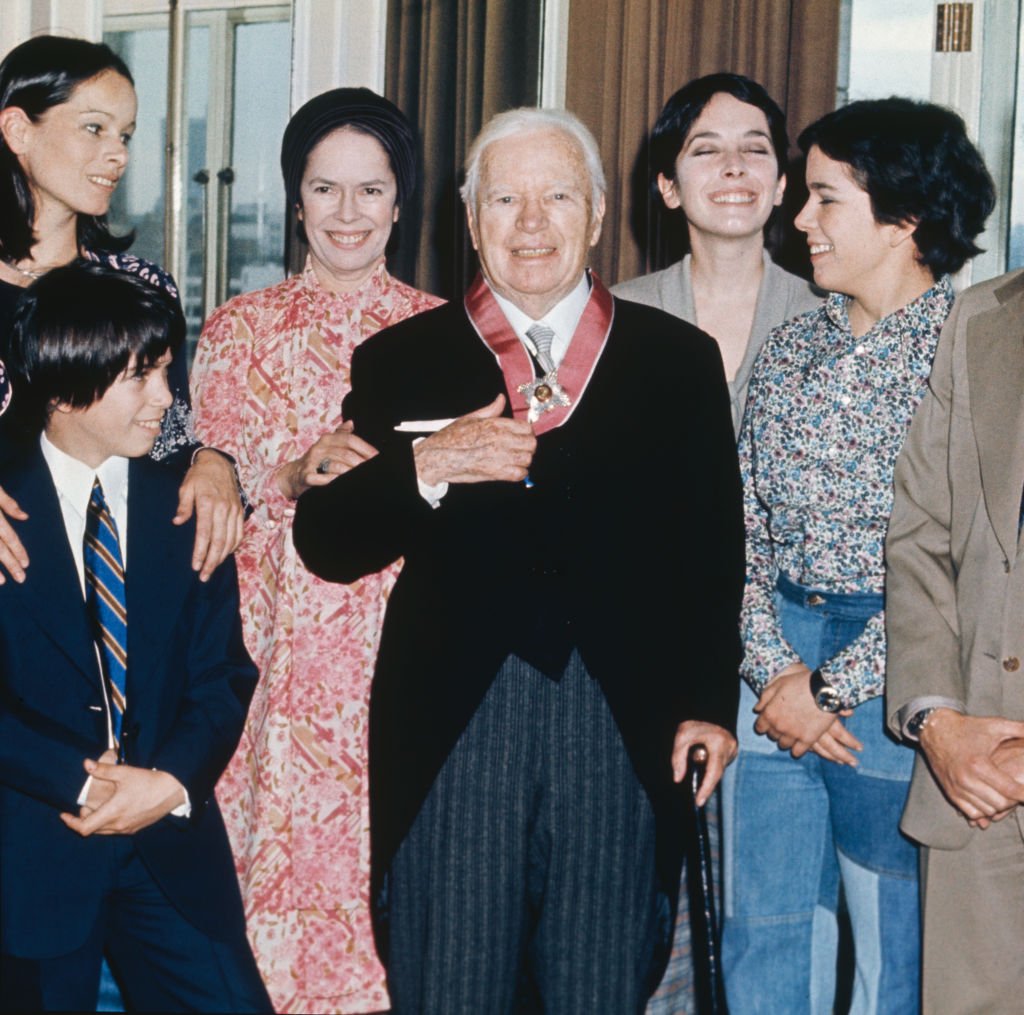 Charlie Chaplin (1889 - 1977) with his family at the Savoy Hotel in London, after receiving a KBE, 4th March 1975 | Photo: GettyImages
MILDRED HARRIS
In 1918, Chaplin met actress Mildred Harris, who was 16 at the time. They married in September of that year after Harris claimed she was pregnant with Chaplin's child. He was 29.
The pregnancy, however, turned out to be fake. But the couple didn't take long to conceive once again, and Harris gave birth to a boy, Norman Spencer Chaplin, in July 1819. Sadly, the baby died only three days after being born.
Chaplin wasn't happy in the marriage and was struggling creatively because of it. The pair divorced in April 1920, with Chaplin claiming irreconcilable differences.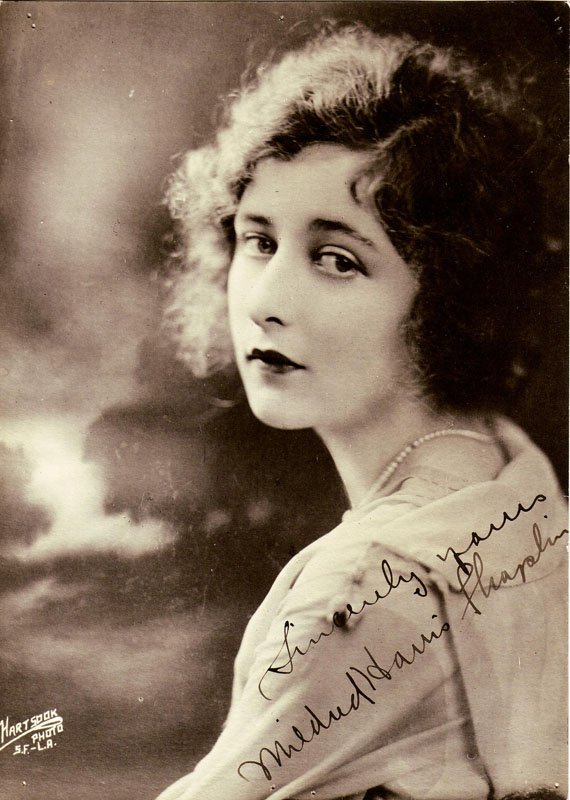 Mildred Harris ca 1918 - 1920. | Photo: Wikimedia Commons Images, Public Domain,
LITA GREY
While filming "The Gold Rush," one of Chaplin's most successful films in 1924, he cast teen actress Lita Grey, whom he had met when she was a child and had appeared in his movie "The Kid."
However, she got pregnant by him at 15 and had to be replaced on "The Gold Rush" by Georgia Hale. Chaplin, then 35, was aware that he could be imprisoned for having intercourse with a minor, so he arranged a quiet wedding in Sonora, Mexico.
Portrait of Charlie Chaplin's ex wife, Lita Grey with her two sons Sidney and Charlie Chaplin jr. 1932 | Photo by Mondadori via Getty Images
Although they had their differences in the marriage, the couple welcomed two kids, Charles Chaplin Jr., born in 1925, and Sydney Chaplin, born in 1926.
Grey eventually grew tired of Chaplin's affairs and walked away from the marriage. The divorce, which was completed in August 1927, featured a bitter court battle and got Grey a settlement of $825,000, the largest divorce settlement in Hollywood at the time.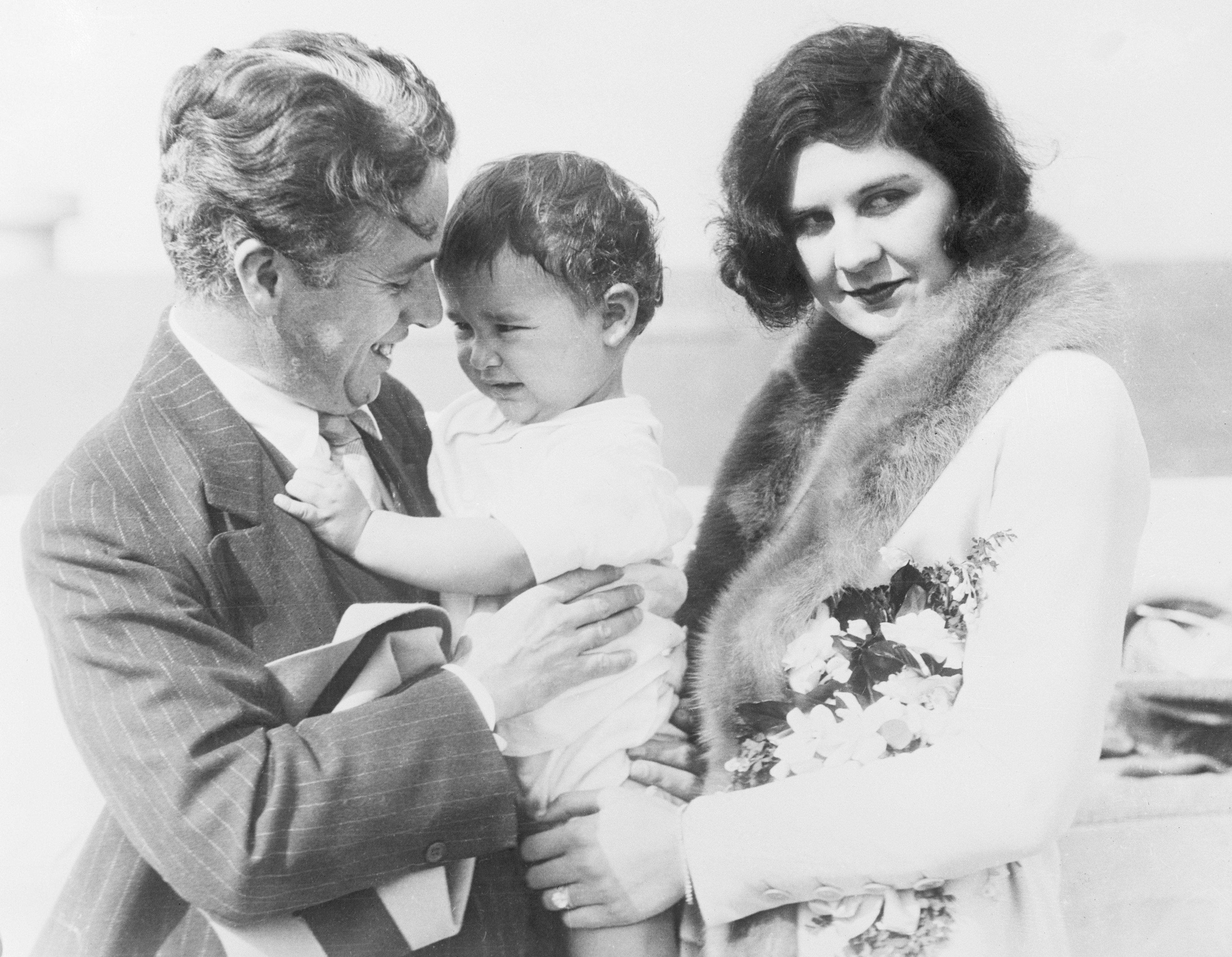 Charlie Chaplin, Lita Grey and their baby son, Charles Jr. on board the SS City of Los Angeles in November 1926 | Photo: GettyImages
PAULETTE GODDARD
Chaplin met actress Paulette Goddard in 1932, and they started a relationship that they mostly kept away from the media, refusing to comment on the nature of it.
They married in secret during a trip to China in 1936, although she was already of age, Chaplin was almost thirty years her senior.
Goddard went on to become the Tramp's leading lady in two of Chaplin's films, "Modern Times," and "The Great Dictator." The couple split in 1940, and Goddard was granted a divorce in 1942. They didn't have children.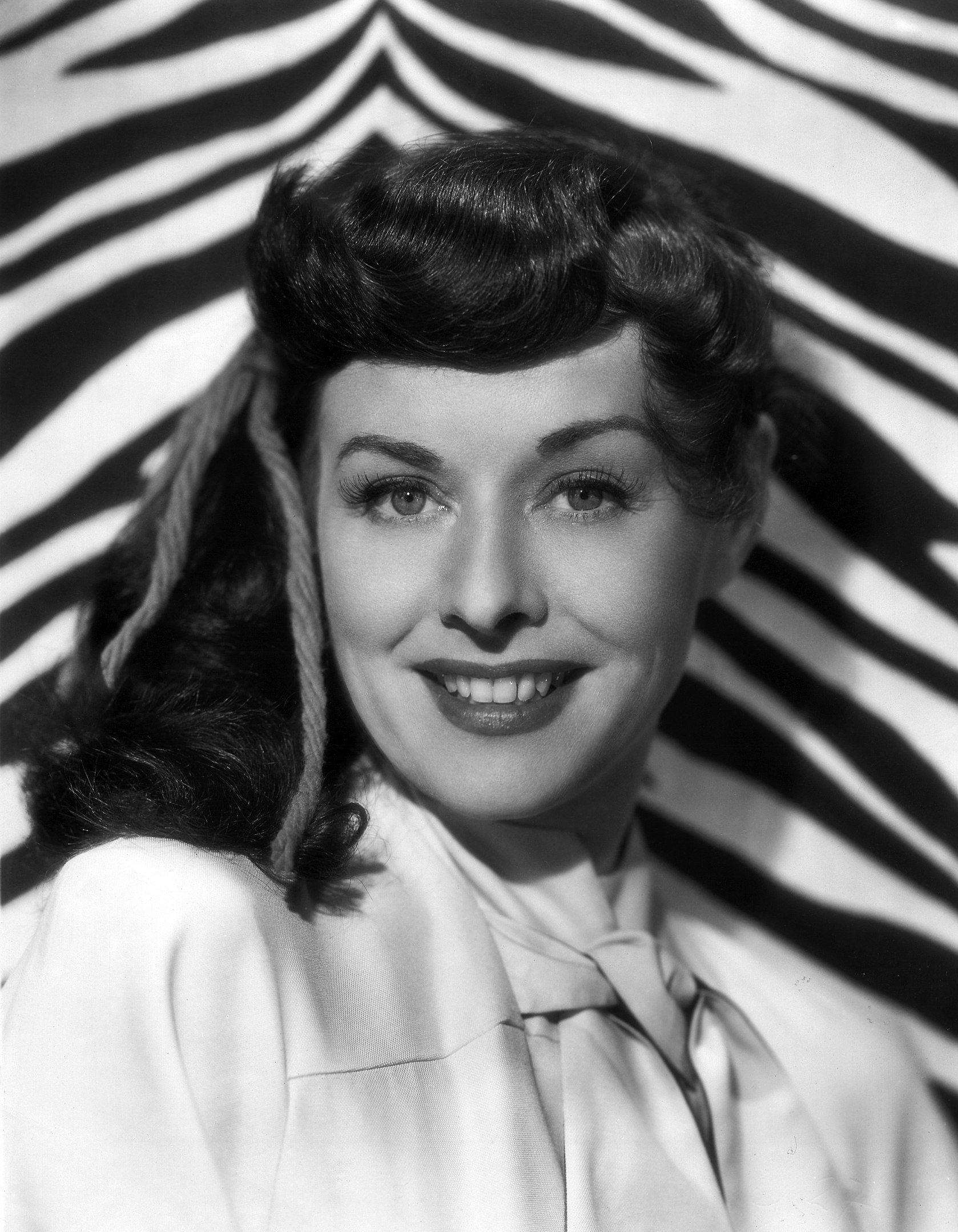 Paulette Goddard in a publicity photo for Paramount Pictures, 1947 | Photo: By Unknown author, Public Domain, Wikimedia Common Images
OONA O'NEILL
After three failed marriages, Chaplin found "true love" with 18-year-old aspiring actress Oona O'Neill, who was the daughter of Pulitzer Prize-winning scriptwriter Eugene O'Neill.
Chaplin and O'Neill married in June 1943, she was 18 at the time, and he was 54. The relationship caused controversy because Chaplin and Eugene O'Neill had the same age, which severed the father-daughter relationship.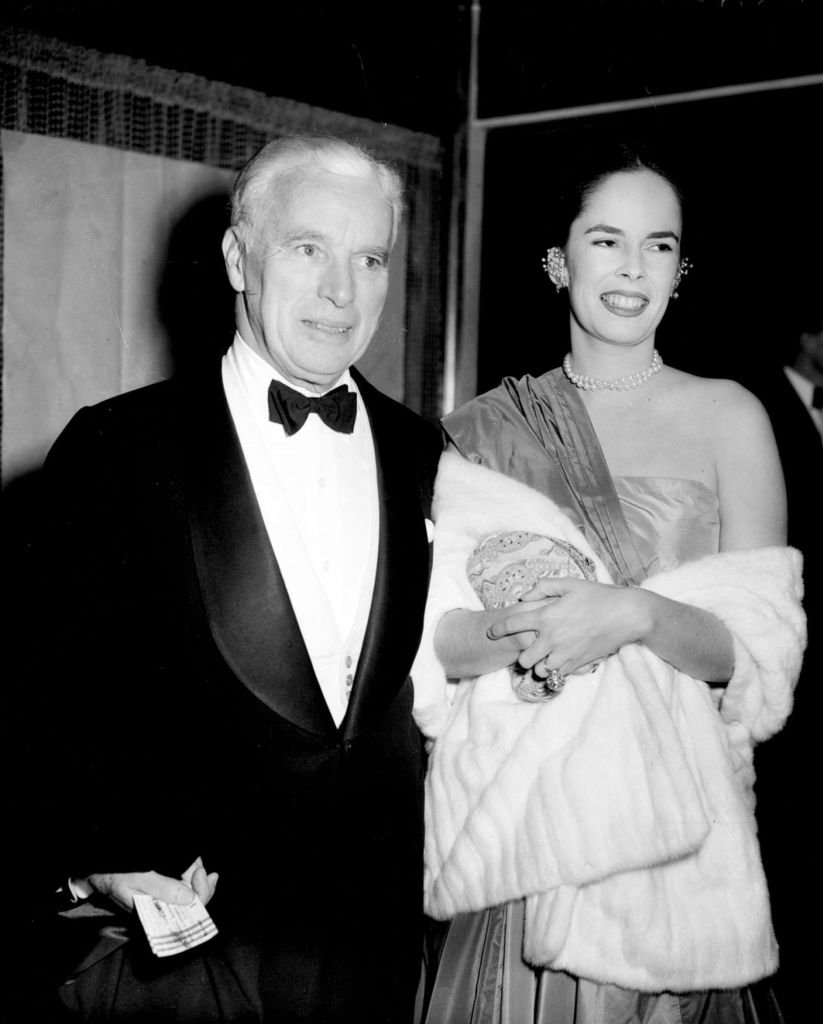 Charlie Chaplin and his wife Oona arrive at the Royal Festival Hall, London, for the concert by the Philharmonic Orchestra, conducted by Arturo Toscanini. | Photo by PA Images via Getty Images
Despite the age difference, Chaplin and O'Neill were inseparable. O'Neill eventually gave up her acting career and went on to birth eight children to Chaplin: Geraldine, Michael, Josephine, Victoria, Eugene, Jane, Annette, and Christopher.
The couple spent the first nine years of their marriage in Beverly Hills. Still, when Chaplin was denied entry to the U.S after being accused of being a communist, the family moved permanently to Switzerland.
O'Neill and Chaplin were together until he died at age 88 on December 25, 1977. O'Neill died on September 27, 1991, at 66, and was buried next to her husband.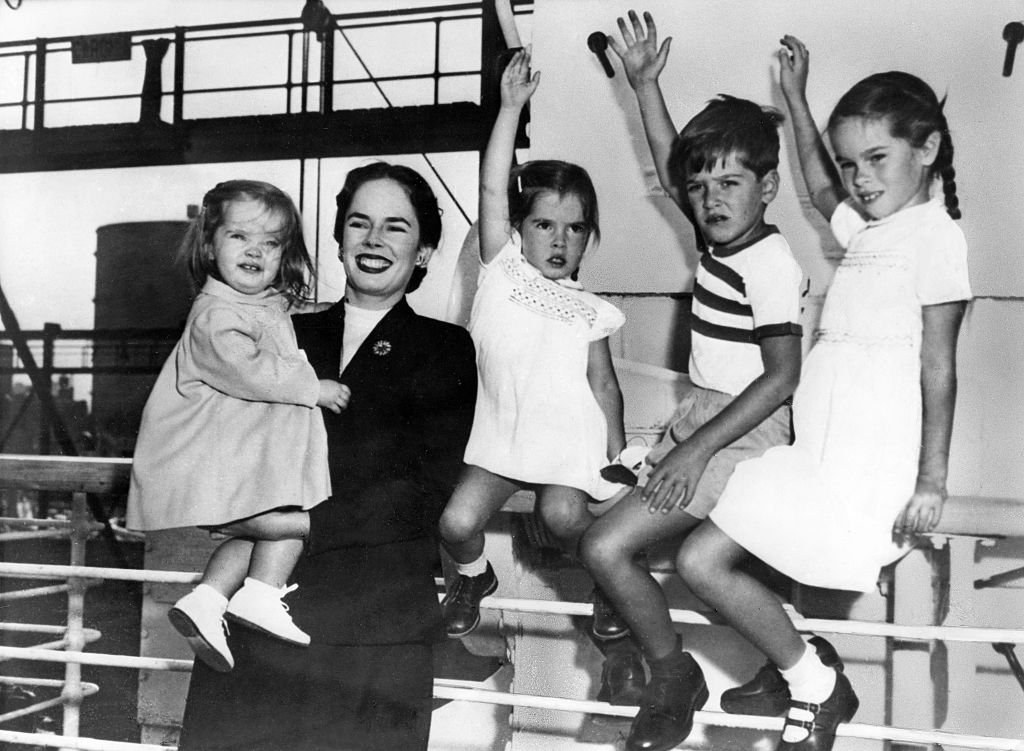 Oona O'Neill, wife of Charlie Chaplin with their children Victoria, Josephine, Michael, Geraldine- 1952 | Photo by ullstein bild/ullstein bild via Getty Images
CHARLIE CHAPLIN'S CHILDREN
The Chaplin family is filled with actors both in its second and third generations. Most of Chaplin's children gave acting a try, and some of his grandchildren too.
Perhaps the most famous members of the family are Geraldine Chaplin and her daughter, Oona Castilla, who appeared in HBO's hit show "Game of Thrones." However, some of Geraldine's siblings also had careers in Hollywood, take a look.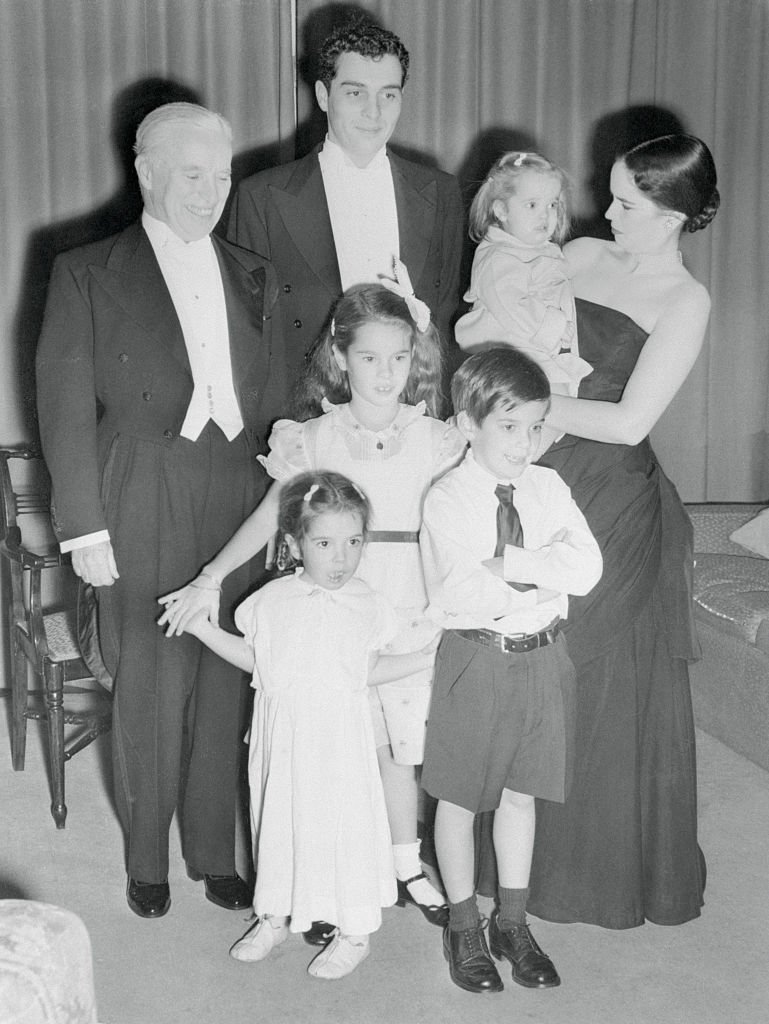 Charlie Chaplin, his wife Oona, and their kids Sidney, Josephine, Geraldine, Michael, Victoria, at the Odeon Cinema Theater, in London, October 18, 1952 | Photo: GettyImages
CHARLES CHAPLIN JR.
The eldest of Chaplin's kids, Charles Jr., appeared in several films in the '50s, including "Limelight," where he shared the screen with his father, and "The Beat Generation" and "Fans of the Wild."
He also did theatre with his brother Sydney, and wrote about his life in the memoir book "My Father, Charlie Chaplin."
Charles Jr. married Susan Magness in 1958, and they had a daughter, Susan Maree Chaplin. Charles Jr. passed away on March 20, 1968. He was 42.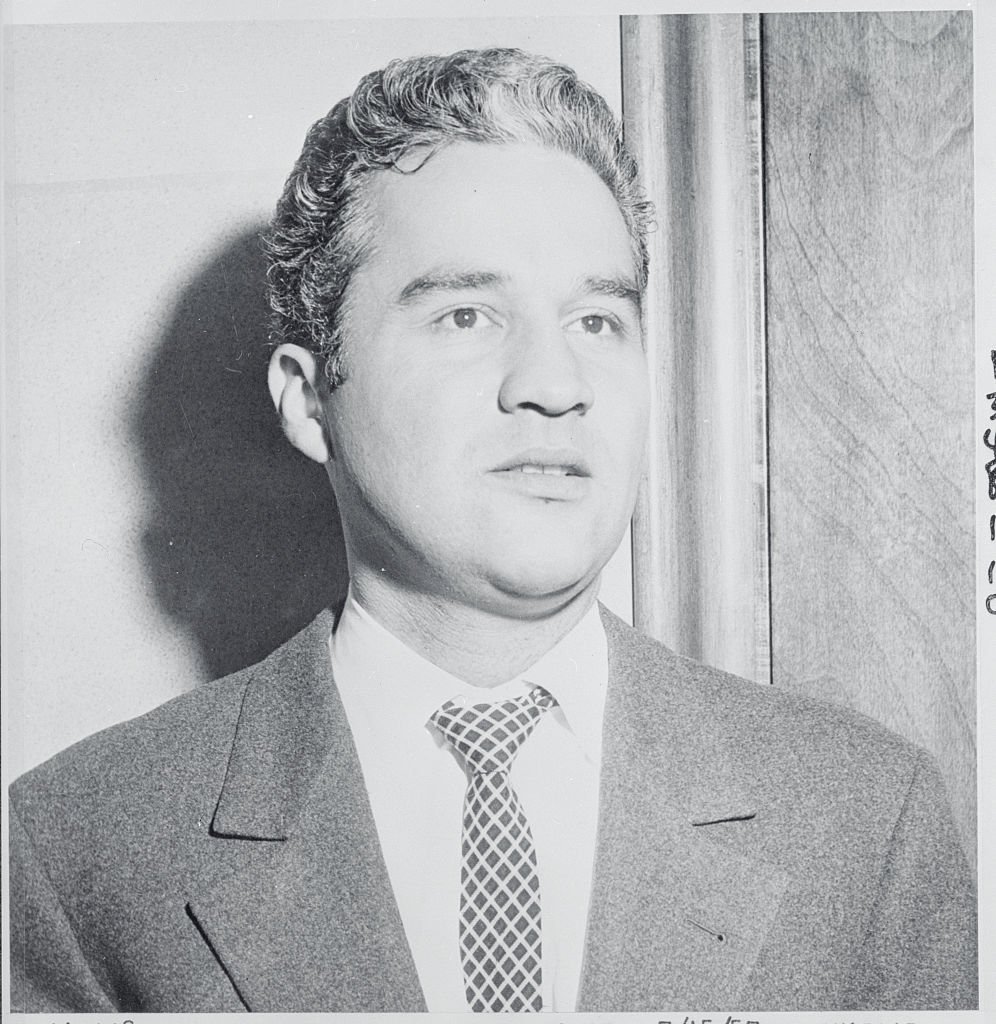 Portrait of Charlie Chaplin Jr. on July 15, 1957 | Photo: GettyImages
SYDNEY EARL CHAPLIN
The second son of Chaplin and Lita Grey, Sydney, was named after his father's brother. He started acting on theater, and appeared in Broadway in "Bells Are Ringing," for which he earned a Tony Award for Best Featured Actor in a Musical, and "Funny Girl," opposite Barbra Streisand.
Sydney also appeared in his father's films "Limelight" and "A Countess from Hong Kong," and many other films during the '60s and '70s. He retired in 1977 and went on to manage a restaurant in Palm Springs.
Sydney married Noëlle Adam in 1960, and they welcomed son Stephan that same year. The couple divorced in 1985, and Sydney went on to have a long-lasting relationship with Margaret Beebe until he died in 2009.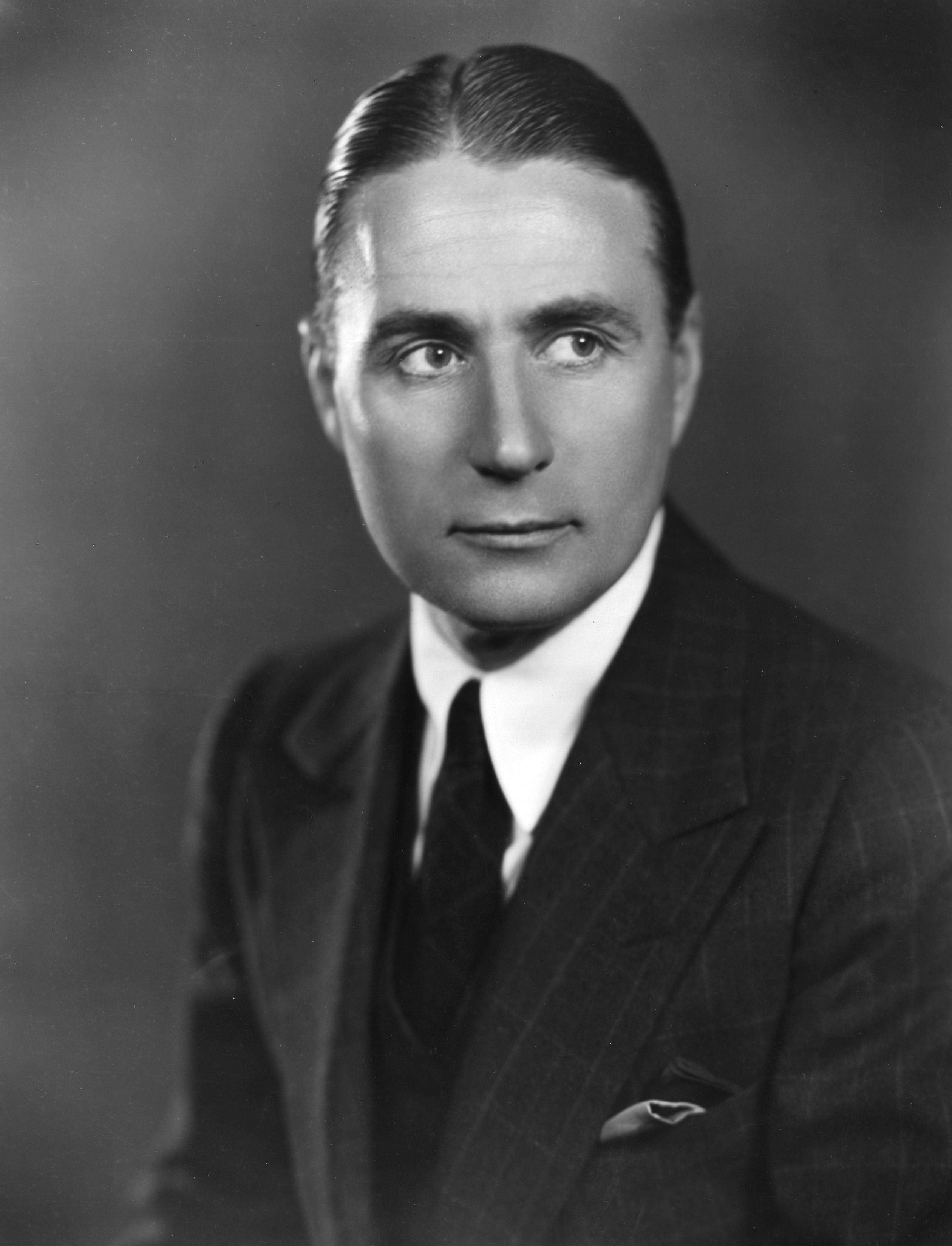 Comedian Sydney Chaplin, also known as Syd Chaplin, June 18 1927 | Photo: GettyImages
GERALDINE LEIGH CHAPLIN
Geraldine is the most prolific of Chaplin's kids in the entertainment industry. She has acted in French, Spanish, and English films, and her career spans over six decades.
She has been nominated three times to the Golden Globes Awards and has also appeared in Broadway productions.
Some of her most famous titles include "Doctor Zhivago," "Nashville," "Welcome to L.A," and the biopic "Chaplin," where she portrayed the role of her grandmother.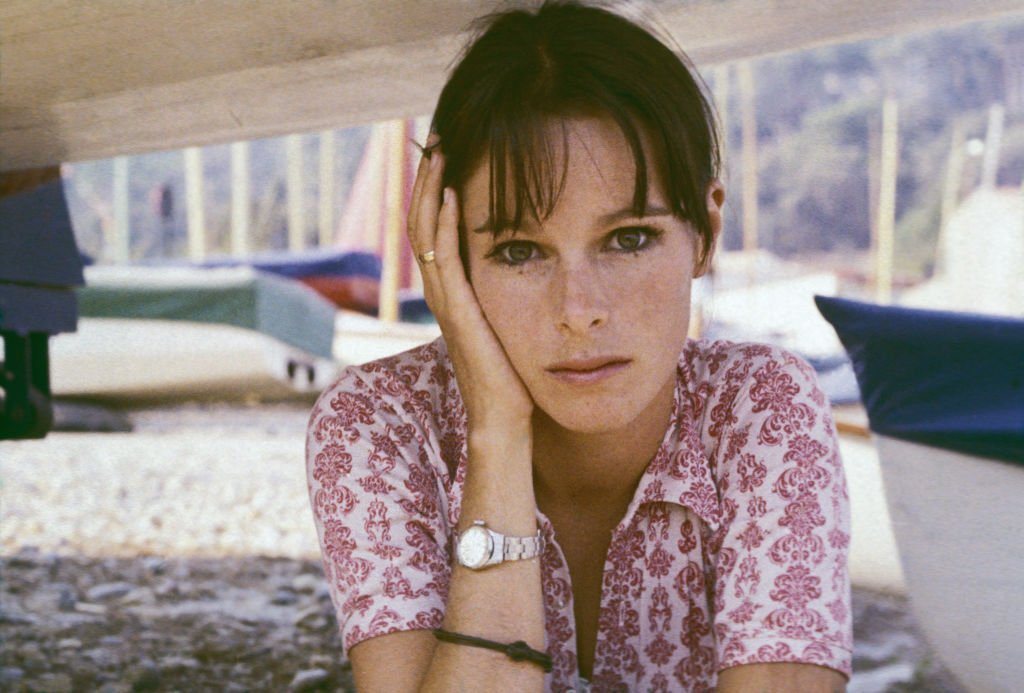 Portrait of Geraldine Chaplin in the '70s | Photo: GettyImages
Geraldine had a long-lasting relationship with Spanish director Carlos Saura, with whom she worked on several films like "Ana and the Wolves" and "Cría Cuervos."
She received a Gold medal by the Spanish Academy of Cinematographic Arts and Sciences in 2006 for her contributions to Spanish cinema.
Geraldine recently appeared on Netflix's hit series, "The Crown," as Wallis, Duchess of Windsor. She's the proud mother of two kids, daughter Oona, and son Shane Saura.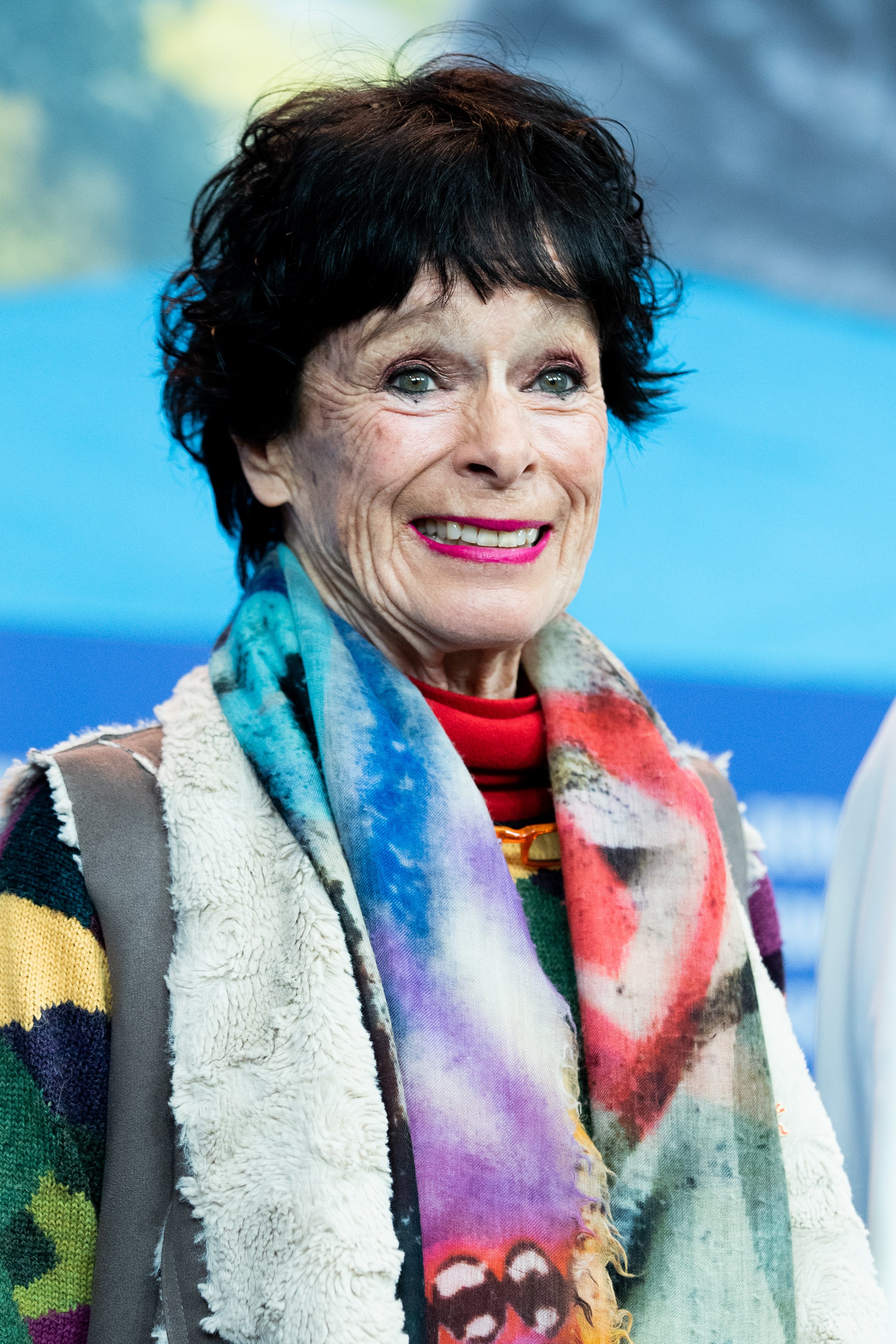 Geraldine Chaplin attends the 'La Fiera Y La Fiesta' (Holy Beasts) Press Conference during the 69th Berlinale International Film Festival Berlin at Grand Hyatt Hotel on February 13, 2019 in Berlin, Germany. | Photo: GettyImages
MICHAEL CHAPLIN
Michael is an actor and book author who rebelled against his father in his teen years and left home to marry his high school girlfriend despite his father's refusal.
"He was a very difficult father, very strict and with quite a temper," Michael said of his dad. "The old guy terrified the life out of me sometimes."
Michael has said Chaplin had troubles expressing his emotions and was always working. Still, Chaplin made sure to let his kids know that their wealth was extravagant in comparison with the poverty in the world, and he instilled the importance of education in the family.
Michael appeared in the films "A King in New York," "Promise Her Anything," and "The Sandwich Man." He also released the memoir book "I Couldn't Smoke The Grass On My Father's Lawn" in the mid-60s. He has been married twice and is a father of six.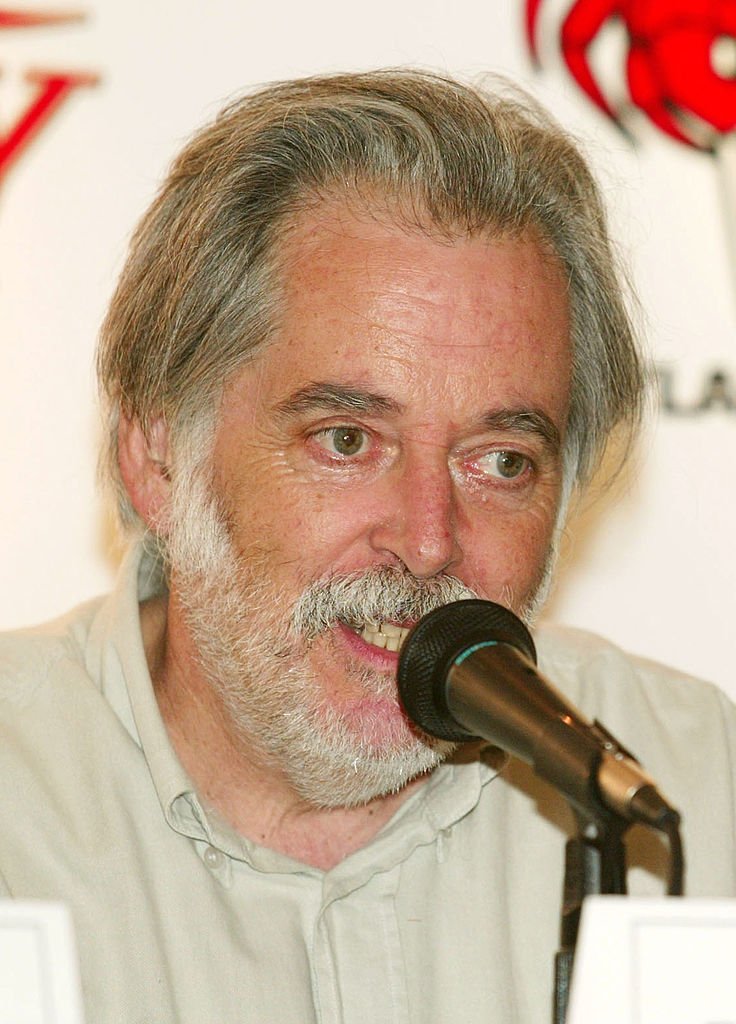 Michael Chaplin speaks at "The Story Behind The Charlie Chaplin DVD Collection" discussion panel during the "Variety Cannes Conference Series 2003" on May 23, 2003 | Photo: GettyImages
JOSEPHINE CHAPLIN
Josephine has appeared mostly in French films and TV shows between the '70s and '90s. She's better known for "L'homme sans visage," "Les quatre Charlots mousquetaires," and "Nuits rouges."
She also had a featured role in Pier Paolo Pasolini's "The Canterbury Tales," the 1976 film "Jack the Ripper," and the TV mini-series "Hemingway."
Josephine had a long-lasting relationship with French actor Maurice Ronet until he died in 1983, and they had one son, Julien Ronet. She has two more kids from her marriages to Jean-Claude Gardin and Nicholas Sistovaris.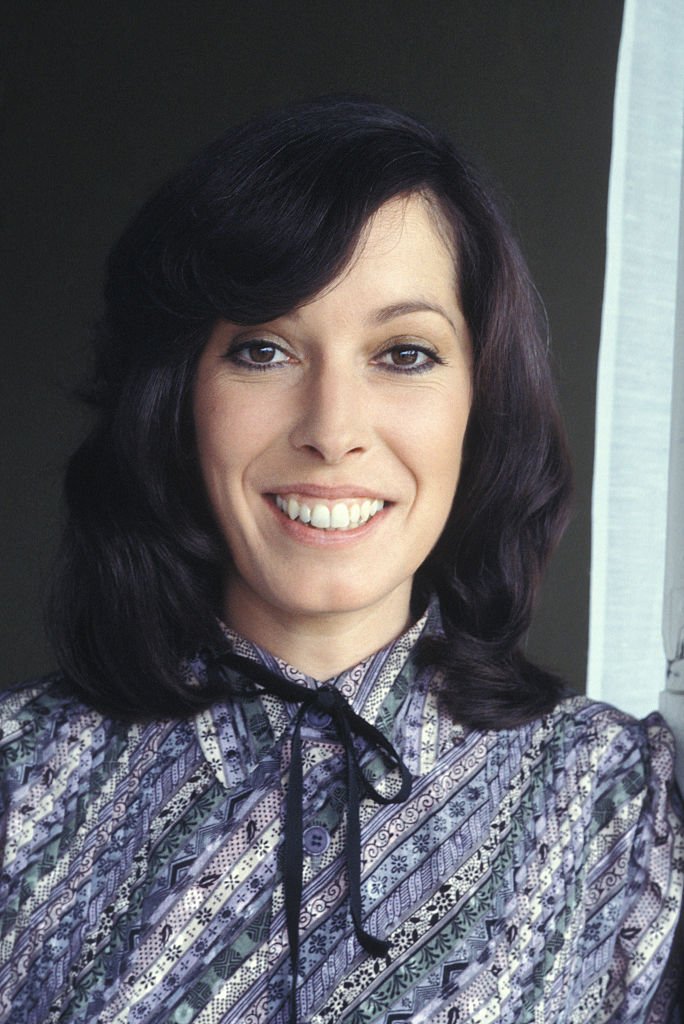 Portrait of Joséphine Chaplin, circa 1970 in France | Photo: GettyImages
VICTORIA CHAPLIN
Victoria is an actress and circus performer. She eloped with French actor Jean-Baptiste Thierrée in 1969, and they went on to start their own circus together, Le Cirque Bonjour, which would later be renamed as Le Cirque Invisible.
The couple has two children, Aurélia Thierrée, and James Thierrée, both performers as well. James is famous for his theatrical performances, which blend circus acts, mime, dance, and music.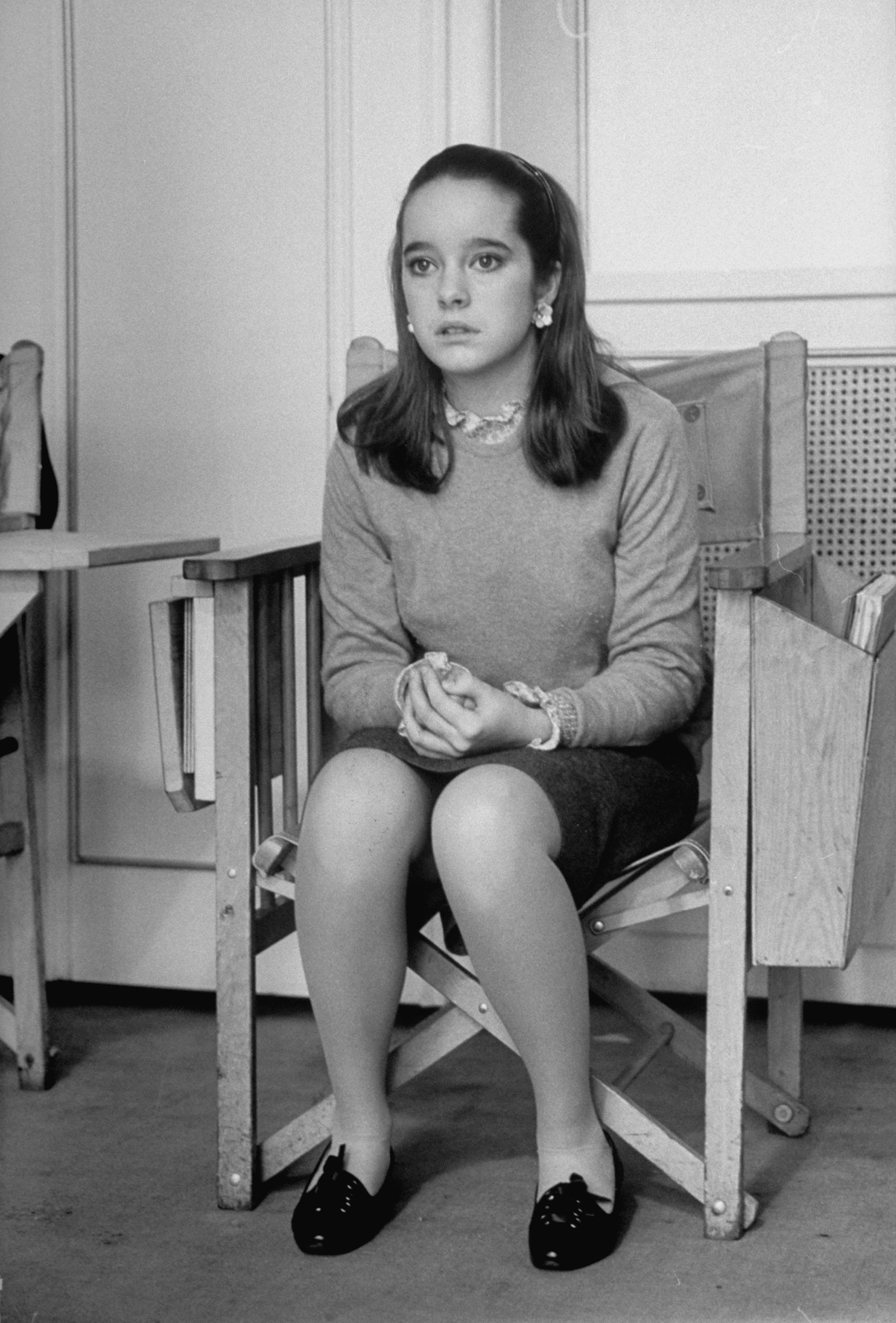 Victoria Chaplin, age 14, watching shooting of the movie A Countess From Hong Kong, February 01, 1966 | Photo: GettyImages
EUGENE CHAPLIN
Although Eugen gave acting a shot during his school days, he soon realized he hadn't inherited the talent for it. Instead, Eugene went on to become a recording engineer, working with acts such as The Rolling Stones and Queen.
He's also a documentary filmmaker, and created "Charlie Chaplin: A Family Tribute," to honor his father's memory in 2002. He's also the president of the International Comedy Film Festival of Vevey, Switzerland.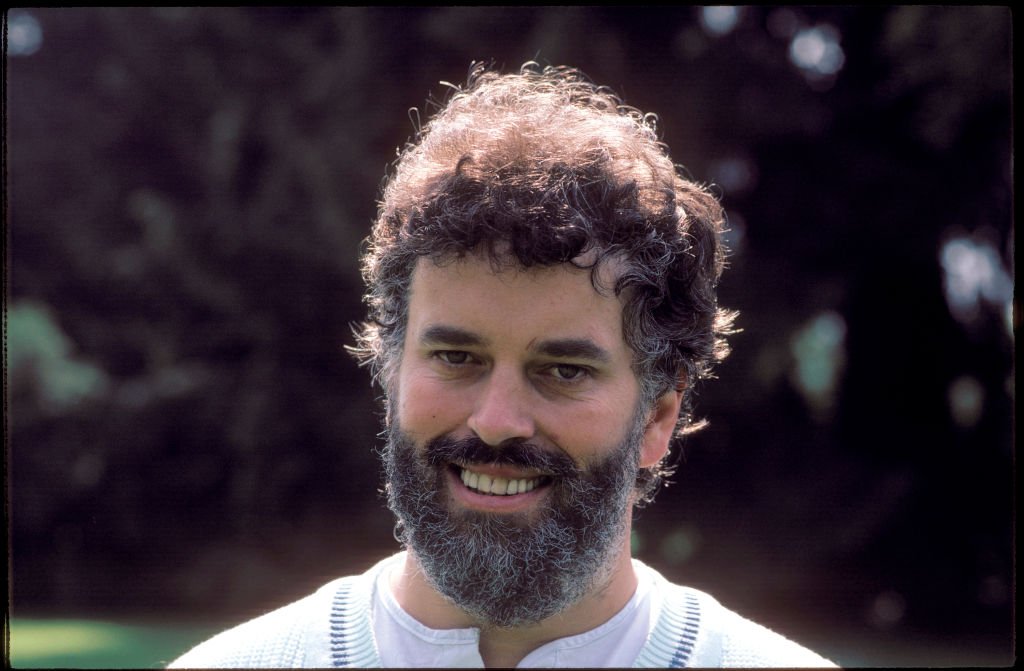 Eugene Chaplin, 1987 | Photo: GettyImages
"My father was someone who knew what he wanted," Eugene told The Telegraph. "People say, 'Oh, he was a tyrant, he was so difficult.' I agree." And continued:
"But the fine line is that if you know what you want and it's a success, you're a genius. And if it's a flop, you're a tyrant."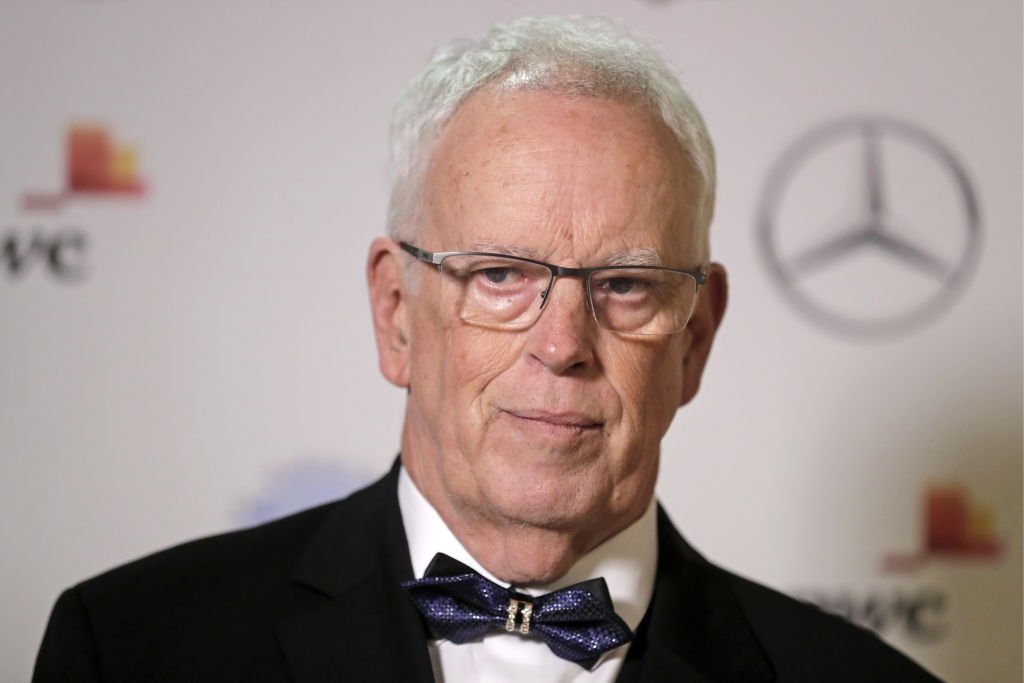 Eugene Chaplin during the opening of the 16th Moscow Meets Friends International Festival, November 25, 2019 | Photo: GettyImages
JANE CHAPLIN
Jane is a screenwriter and film producer, better known for "The Rainbow Thief" and "Christopher Columbus: The Discovery."
She was married to film producer Ilya Salkind from 1985 to 1999, and they have two children, Orson and Osceola Chaplin.
Talking about her father, Jane said she wasn't that close to him, but he gave her "discipline, honesty, and the desire to have fun, to celebrate."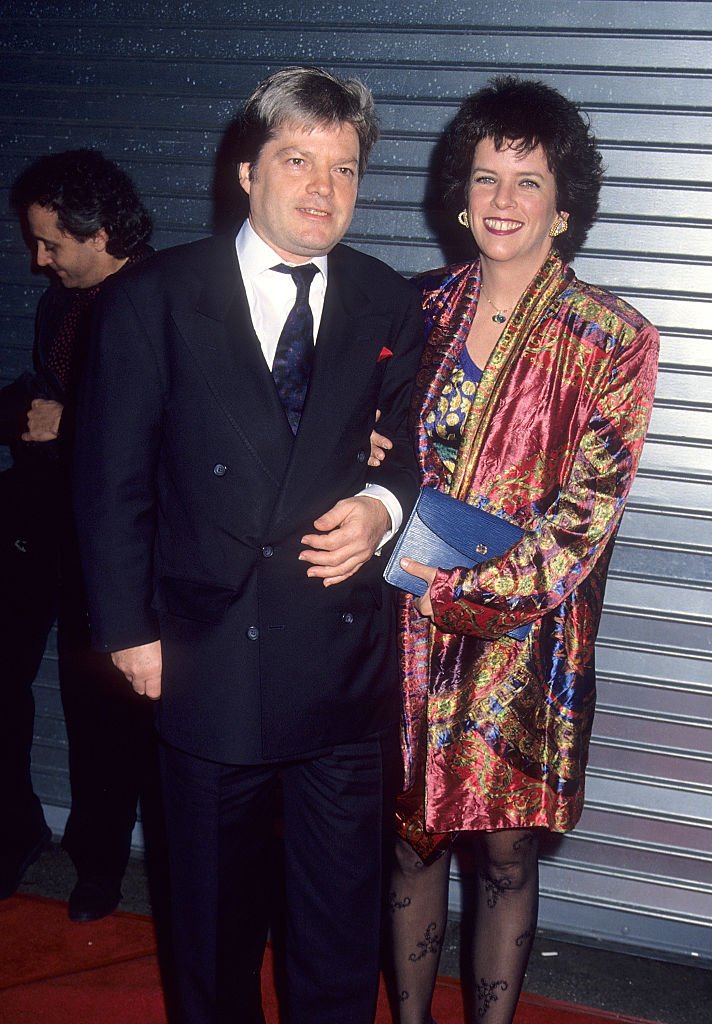 Producer Ilya Salkind and wife Jane Chaplin attend the "Chaplin" Los Angeles Premiere on December 4, 1992 at the Los Angeles Theatre in Los Angeles, California | Photo: GettyImages
ANNETTE CHAPLIN
Perhaps the most private of Chaplin's children, Annette, also known as Annie Chaplin, lives a rather quiet life between Switzerland and France.
There, she and her partner Jacques Auxenel established a theater company that has produced mostly comedies where he directs, and she acts.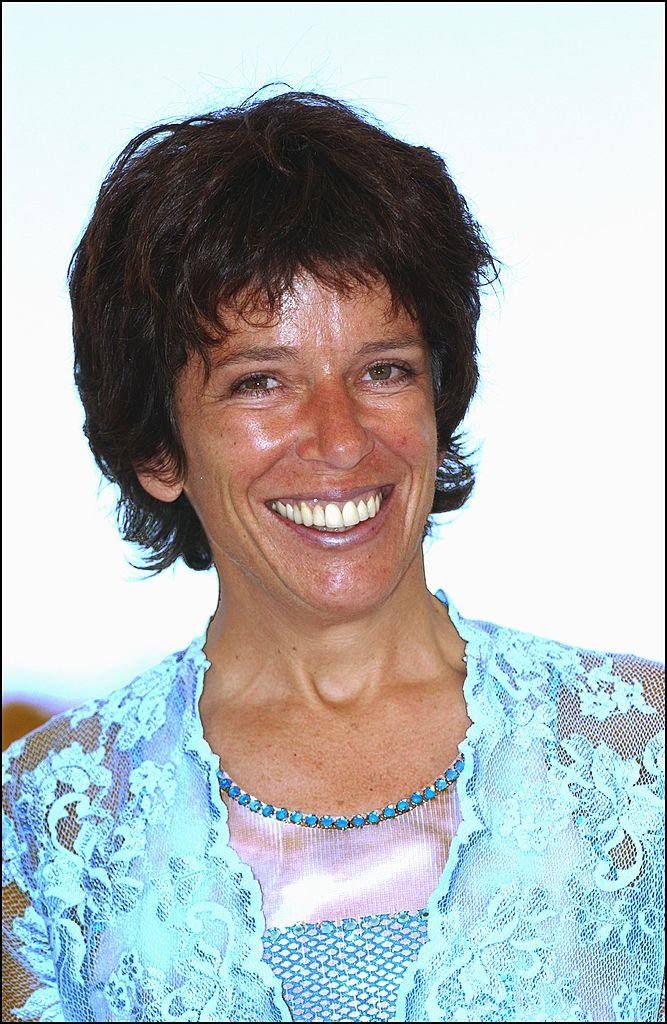 Annie Chaplin on Photo-call of "Autour de Chaplin" in Cannes, France on May 23, 2003 | Photo: GettyImages
CHRISTOPHER CHAPLIN
The youngest of Chaplin's children, Christopher, started studying piano at a young age before moving to London to pursue an acting career.
He made his film debut in "Where Is Parsifal?" in 1983, and went on to appear in other films like "Labyrinth," "Total Eclipse," and the French "La Piste du télégraphe."
Christopher went back to his musical roots in 2005 when he started focusing on his work as a composer. In 2009, Fabrique Records invited him to collaborate with musician Kava on "Seven Echoes."
Then in 2016, Christopher released his acclaimed first album, "Je Suis le Ténébreux." He has collaborated with artists like Hans-Joachim Roedelius, with whom he toured around the world, and Finley Quaye, among others.
Please fill in your e-mail so we can share with you our top stories!