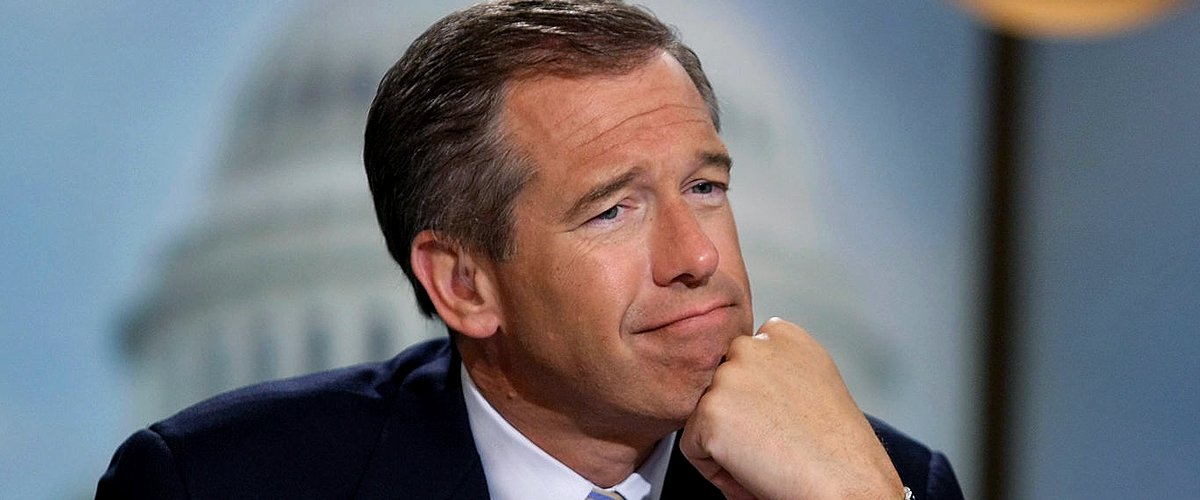 Getty Images
Brian Williams of MSNBC Has a Beautiful Daughter Allison Who Is a Gifted Actress

Veteran journalist Brian Williams' daughter Allison Williams had a privileged upbringing. Still, the talented actress sought to make a name for herself, and with several features in notable film productions, she is starting to grab the headlines.
Coming from a privileged upbringing with a famous father is most times, not a catalyst for greatness. The tendency of kids who have famous parents to develop a laid-back attitude is quite common, but that is not the case with beautiful actress Allison Williams who has been described by her close friends as a go-getter.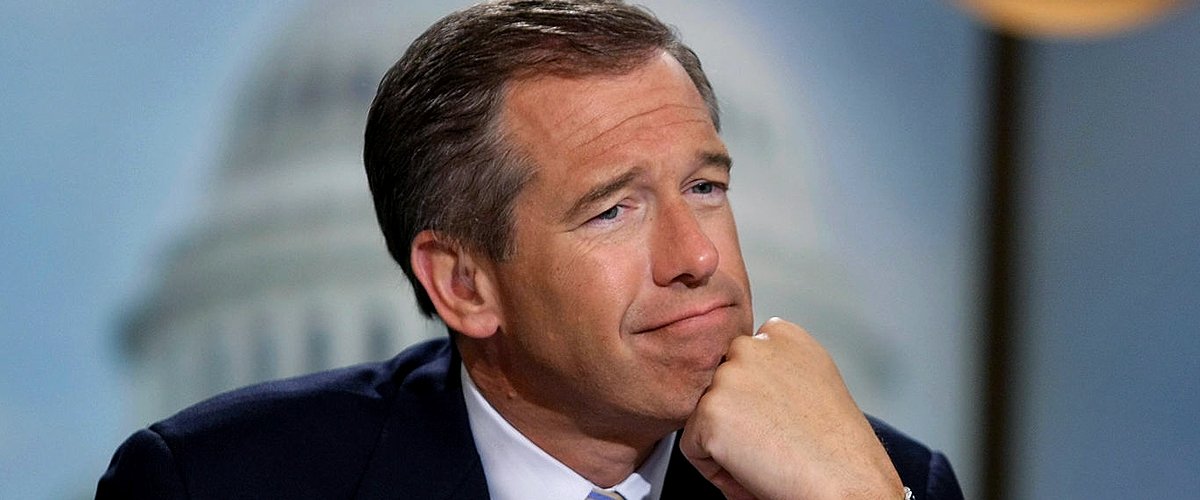 Brian Williams watches a video at the NBC studios June 22, 2008 | Photo: Getty Images
Allison had so much hunger to build a legacy that she loathed when people only identified her in the early stages by her relationship to her famous father, Brian Williams. Allison didn't just sit down and wait for a miracle; she rolled up her sleeves and got to work.
ALLISON WILLIAMS' CAREER
The Yale University graduate landed her most significant role as Marnie Michaels in the Judd Apatow-produced Comedy-drama series "Girls," which premiered on HBO on April 15, 2012.
In 2012, during an interview with The Hollywood Reporter, Allison revealed that she felt embarrassed when she first screened the series for her family in their home. The raunchy HBO series included sex scenes that involved Allison's character, Marnie Michaels.
The 32-year-old actress recalled that it felt a little awkward watching some of those scenes with her family, but her dad, NBC Nightly News anchor Brian Williams didn't seem to be too bothered. Allison claimed he had always seen it coming and that he understands that most of the scenes are not real.
Allison's performance in the HBO series paved the way for more significant opportunities, and in 2014, she landed a lead role as Peter Pan in the NBC musical Peter Pan Live! She starred alongside Christopher Walken, who portrayed Captain Hook.
In what can be described as a genuinely unique father-daughter moment, Allison's proud father, TV anchor Brian Williams reported his daughter's casting as Peter Pan in the NBC musical.
Fans of the effortlessly beautiful actress who thought they had seen her best performance got served with something better when she starred in the 2017 hit horror movie, "Get Out." Allison received critical acclaim for her performance and was nominated for the best villain at the MTV Movie & TV Awards.
In recent years, the actress has been cast in a string of horror flicks, and she has always delivered outstanding performances. Notably among them is Netflix's "The Perfection," where she portrays the character Charlotte.
During an appearance on "The View," Allison talked about her role on the Netflix horror movie. Also, she revealed that she loves acting in psychological thrillers because of the "freedom" those roles give her as an actress.
ALLISON WILLIAMS' PERSONAL LIFE
In 2011, Allison Williams met Ricky Van Veen at a "Bachelor" viewing party. The two struck it off from there and dated for about three years before Allison's rep confirmed her engagement to Van Veen in February 2014.
After delaying their wedding due to what Allison termed "a very fully year," the pair finally tied the knot in September 2015 at a classy ceremony at the Brush Creek Ranch in Saratoga, Wyoming.
Legendary actor Tom Hanks officiated the wedding and celebrity guests included Katy Perry, Seth Meyers, John Mayer, Barry Diller, and many more.
In 2019, Allison and Van Veen decided to split, and the duo released a joint statement to announce their divorce. A source close to the former couple revealed that the two were "distinctly different," which made it impossible for them to be together.
Throughout the planning of her wedding, Allison had the help of her dad, Brian Williams, who was on six months unpaid suspension from his job as NBC news anchor.
Brian Williams' MSNBC career came under threat when the renowned journalist was found giving false accounts of certain news stories he had covered.
In 2015, during a Q&A with Seth Meyers at the 92nd Street Y in New York City, Allison came out in strong support of her dad and revealed that she still had trust in him. She said:
"I know you can trust him because, as any good daughter does, I have tested him on that. I can't wait until he's back on TV, and I know many of you guys feel that way."
A LITTLE FATHER-SON COMPETITION
Brian Williams' wife of over three decades is Jane Gillian Stoddard. The couple shares two children, daughter Allison, 32, and son Doug Williams, 29.
Doug Williams has followed in his famous father's footsteps with a journalism career and is currently working with SNY, a local sports cable channel, where he hosts "Geico SportsNite." The nightly highlight show airs from 10.30 pm and extends to a little after 11 pm.
The show's timing usually goes head-to-head with MSNBC's "The 11th Hour," which is the hottest news show at 11 pm and is anchored by Doug's father, Brian Williams.
Doug is relatively new on the scene and is relishing the chance to compete with his dad for ratings and views. During an interview, Doug jokingly said:
"I'll make jokes and say to him, 'Sorry about your rating tonight; everyone is going to be watching 'Geico SportsNite' on SNY'."
The Williams family is undoubtedly leaving their mark in American Television history, and with all family members pulling in the same direction, there is no stopping them.
Please fill in your e-mail so we can share with you our top stories!