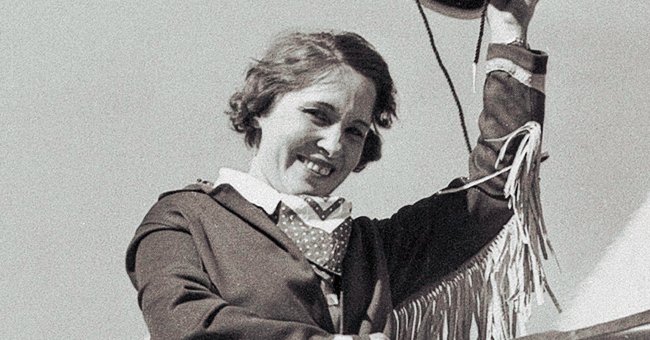 Getty Images
Tad Lucas' Life and Legacy as Rodeo's First Lady

Tad Lucas set the precedent for women who love Rodeo and want to enjoy the thrills that come from it. Here is a look into the life and legacy of Rodeo's first lady.
Tad Lucas
was born
Barbara Inez Barnes in 1902 on a ranch in Cody, Nebraska, and right from a young age, she had known what she wanted and went for it with all her heart.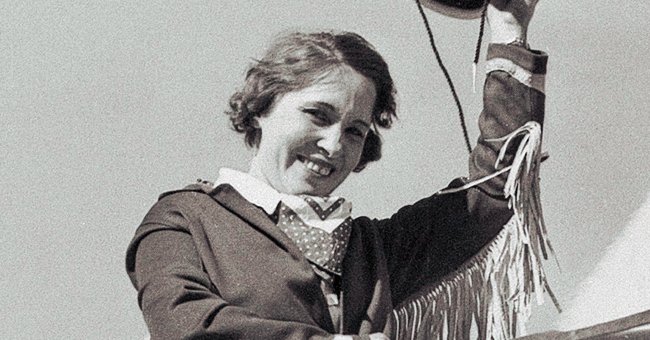 Tad Lucas salutes New York from the back of her white mustang at the annual World Championship Rodeo | Photo: Getty Images
The youngest of 24 children, Tad, was the smallest and fastest of the bunch, always darting in and out of places at incredible speed. Her family nicknamed her "Tadpole," which she later adopted and shortened to Tad due to this unique trait.
From a young age, Lucas enjoyed riding and knew she wanted to go into the Rodeo business. At age fourteen, she won her first career riding contest.
Known for her unique riding style, Lucas helped raise money for the Red Cross during World War I by riding through the streets of her hometown.
By the time she was sixteen, Lucas had left home and joined Frank Hafley's Wild West Show, where she befriended a group of Cossack riders who trained her and helped her hone her skills better.
She had to take a break at some point.
At the age of twenty, Lucas was a renowned name in the Rodeo circles and was famous for her trick riding style, which saw her doing stunts like standing on a galloping horse, hanging downwards from a strap, among other things. At this time, she was a professional cowgirl.
Not long after she started her career fully, Tad met James Edward "Buck" Lucas, and the two developed a friendship. The two got married in 1924, and shortly after that; Tad went to London to perform in Austin's British Empire Exposition rodeo.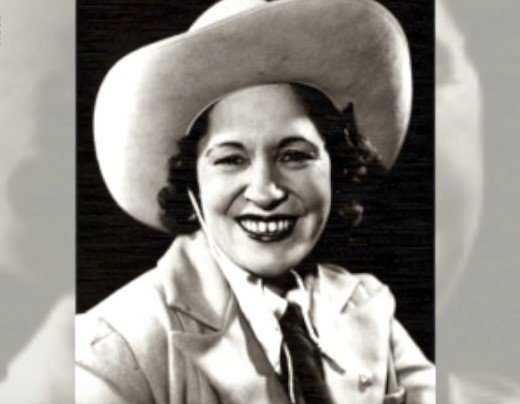 Picture potrait of Tad Lucas | Photo: Youtube / Good Life Western Sports
This was her first international competition, and she won the first prize thanks to her daunting and cleverly practiced stunts.
From 1924 to 1948, Lucas would go on to perform in various tournaments, often coming first, although she had to take a break at some point when she broke her hand and had it in a cast for almost three years.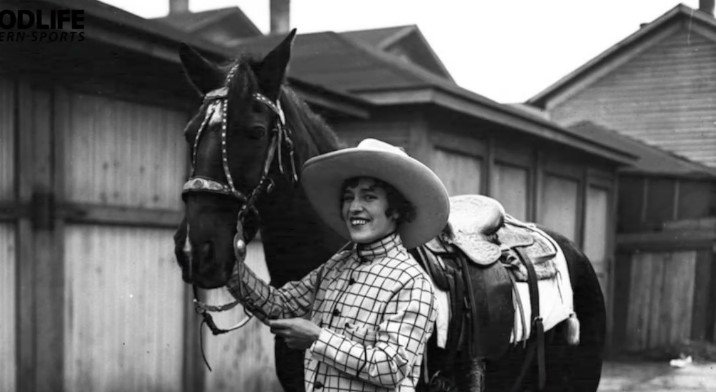 Photo of Tad Lucas standing by a horse | Photo: Youtube / Good Life Western Sports
She had a unique style of vaulting into the saddle from a standing position, hanging upside down for her drags and finishing with the Hippodrome stand, her galloping away while standing on the horse and her arms extended with an arched back.
While she enjoyed a long career and even won the MGM $10,000 silver trophy, cowgirl events began to reduce, and there were only a handful of cowgirl events.
By 1948, Lucas became a charter member of the Girls Rodeo Association, which continued cowgirl events through the 1950s.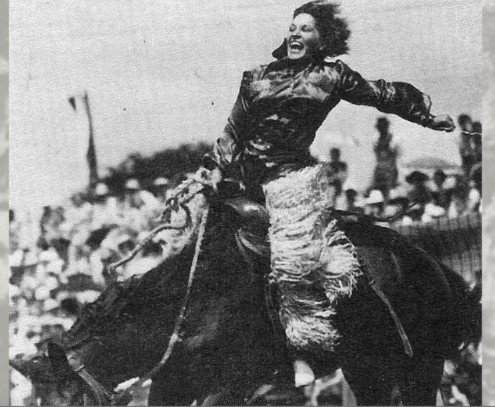 Photo of Tad Lucas during a Rodeo performance | Photo: Youtube / Good Life Western Sports
Lucas retired from exhibition riding after making an appearance at the 1958 World's fair but continued to serve on the board of various cowgirl associations. In 1962, she rode her last bucking horse and focused on helping other girls achieve their dreams.
Before she died in 1990 at the age of 88, Lucas was inducted into the Cowgirl Hall of Fame in 1979 and the pro-Rodeo Hall of Fame in 1979. And interestingly, one of her daughters, Mitzi Lucas Riley, took after her mother and continued the Lucas Cowgirl legacy.
Please fill in your e-mail so we can share with you our top stories!