See Dwyane Wade's Baby Daughter Kaavia Being All Cute and Mischievous in New Photos
Dwayne Wade's daughter, Kaavia James, was seen pictured sporting a mischievous look while she sweetly waved in a new photo. The one-year-old looked adorable as she rocked a cute dress and a ponytail.
Kaavia James might be only one year old, but the toddler has gained popularity for her unbothered and hilarious facial expressions in pictures.
James was captured sporting some of her famous expressions in a recently shared post on her personal Instagram page. A first picture saw the toddler sitting on the grass while she mischievously stared at the camera.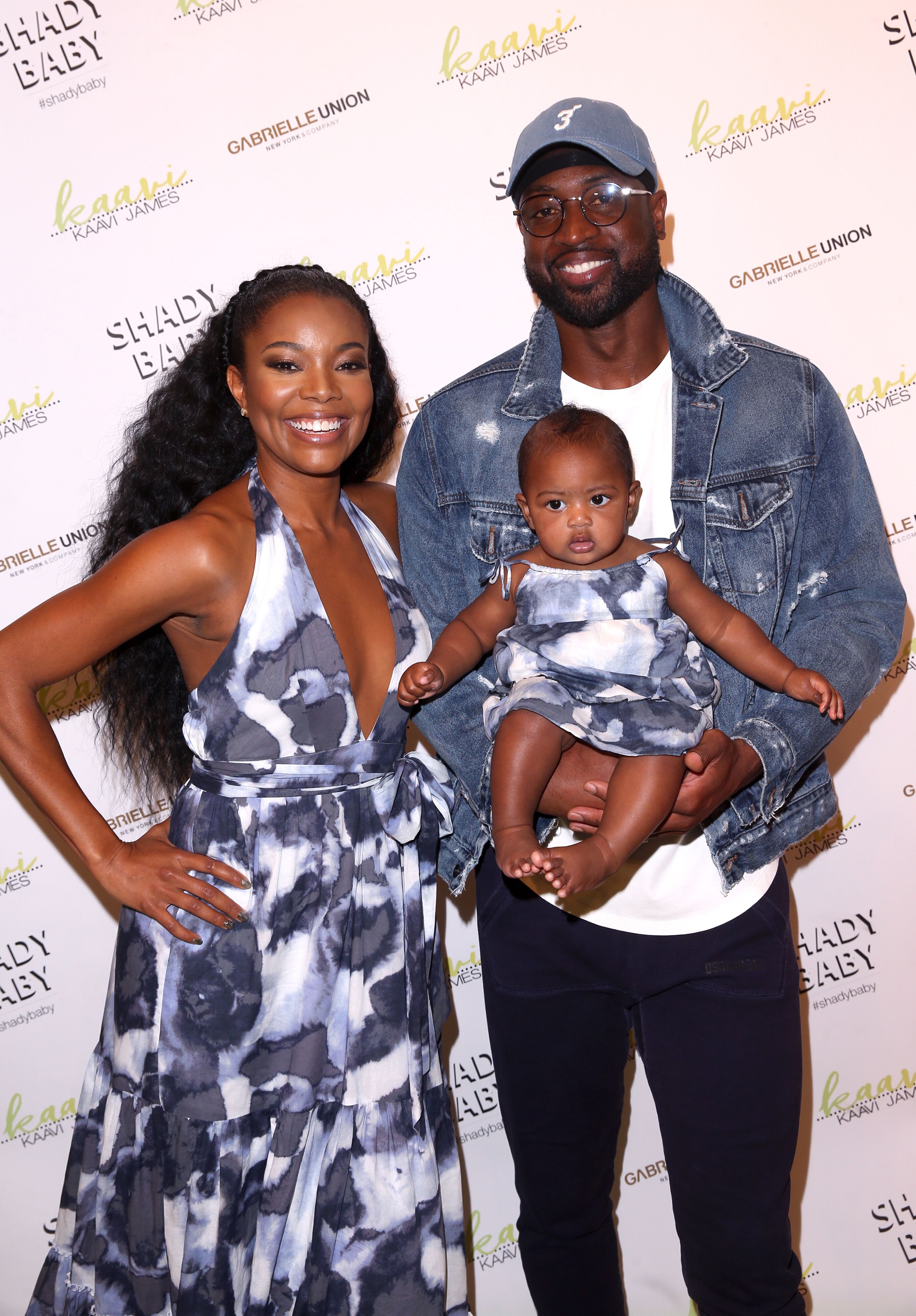 Rocking a cute white dress and a mini ponytail, James gave a wave as she posed for the gorgeous photo. In another picture, the toddler was captured with an angry look while the last slide saw James posing in front of a black jeep as she rocked a shirt that read. "Han-gry."
James' adorable photos were shared alongside a witty caption, which was probably written by one of her parents. The caption read:
"She really tried to get that other sock on me. She underestimated me. ???"
Shortly after the pictures were posted, fans and followers took to the comment section where they left some funny responses to the post.
One user wrote, "Hahaha love her facial expressions..so much personality," while another added, "The expression on her face and word on her shirt are alike." Several other followers also gushed about how cute James looked.
Born on October 29, 1972, in Nebraska, Union has made a name for herself as one of Hollywood's finest actresses.
James is the daughter of Hollywood actress, Gabrielle Union, and former NBA star, Dwayne Wade. The couple welcomed their baby girl, who is also their first child together in 2018.
Taking to Instagram, Union announced the birth by sharing a sweet photo of herself and her husband with their newborn. In her caption, she wrote:
"We are sleepless and delirious, but so excited to share that our miracle baby arrived last night via surrogate and 11/7."
Although James is Wade's first child with Union, he is father to three children, Zaire, Zaya, and Xavier, whom he had from previous relationships.
Back in May, Union revealed that she and Wade were learning to love and accept all of their children exactly how they are. This came after critics stirred up controversy about the couple's parenting approach about Zaya, who came out as transgender earlier in the year.
Born on October 29, 1972, in Nebraska, Union has made a name for herself as one of Hollywood's finest actresses.