Gabrielle Union's Sassy Daughter Kaavia Is a Whole Mood – Watch Her Cute New Video
Gabrielle Union's only child, Kaavia Union-Wade, is such a charmer. In a recent post, her mother showed the toddler's mood as she rested in a soft grey pouf.
Kaavia is getting as famous as her actress mother and retired basketball player father, Dwyane Wade. She's popular for making adorable and serious-looking faces, which cuts across as a type of sternness from the little princess.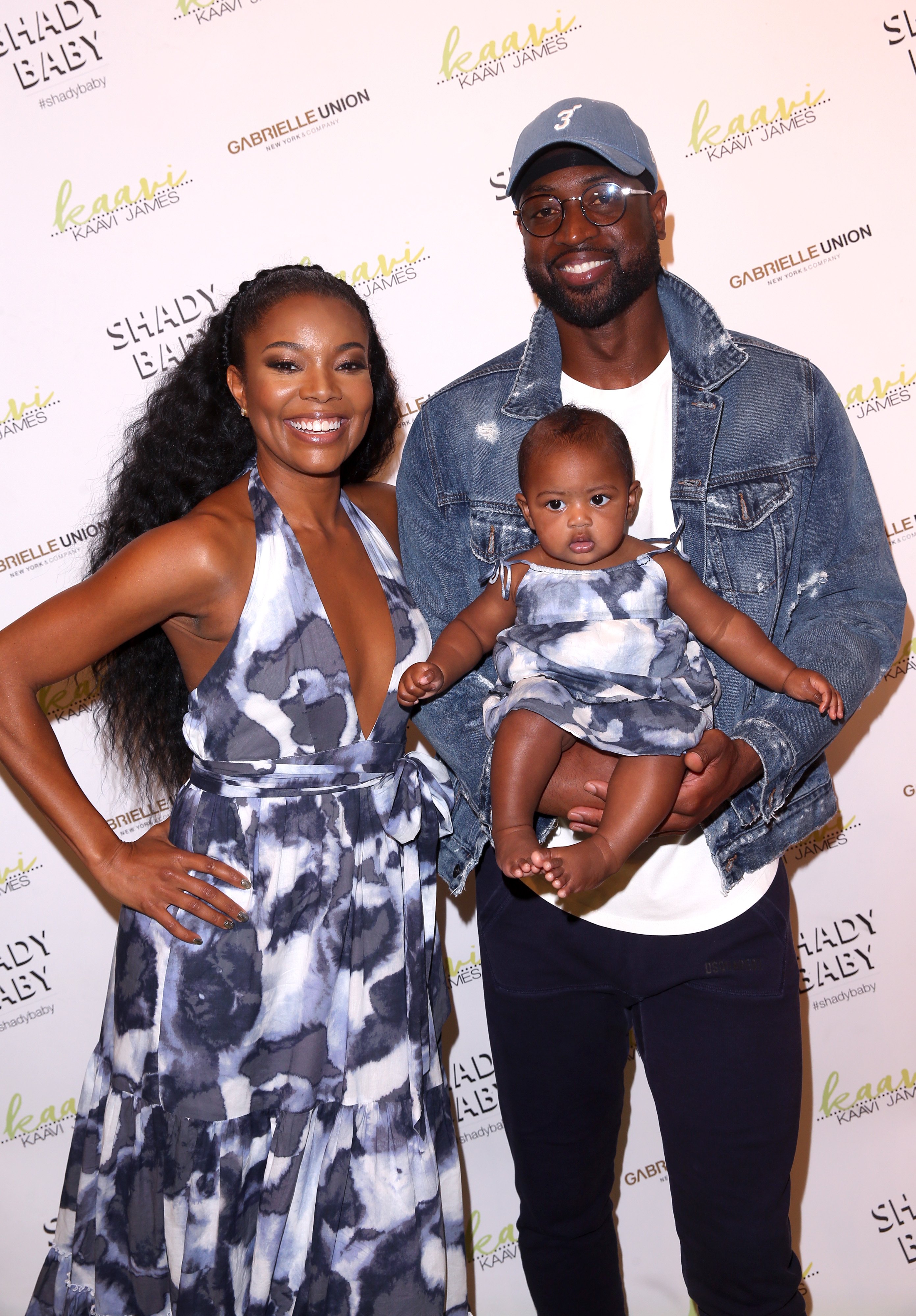 In a recent post on Instagram, Kaavia can be seen relaxing in a comfortable luxurious grey pouf, as she tried churning a few words and staring into the camera. 
Union then offered a proper explanation for her daughter's action. According to the mother of one, the young lady seemed somewhat displeased at being taunted, and she opted to dish out a warning. The post was captioned:
"Oh, you think that's wise??? Okkkkk keep playin with me. Try to turn my show off again."
Fans found it hilarious and cute at the same time. They commended Kaavia using pleasant words and heart-melting emojis.
This isn't the first time she'd be getting the attention of her mom's fans. Union's daughter has even gained the attention of media mogul, Ellen DeGeneres.
One thing that beats the toddler's interest in staring at images in the book is her undying love for candies.
Early last month, Gabrielle Union and her husband, Dwyane, chit-chatted with the 62-year-old talk show host. As the parents gushed about their toddler's effortless acts of making serious faces, Ellen stated that she's an adorable tot.
For the actress, Kaavia is her only child, but her husband's fourth child. During the interview, the 47-year-old diverted to the parenting mechanism employed when it comes to her husband's other kids.
Union explained that she's happy and feels obliged to support her stepchild, Zaya Wade, who took on a new gender earlier in the year.
Posting Kaavia and talking extensively about her baby girl is one of the few ways to display motherhood's joys. However, the onscreen star has chosen to author a book for her daughter. The title of the book is "Welcome to the Party."
While speaking to a news source, she revealed that the book shows her mini-me how much excitement she feels as a mother, especially since Union and Wade welcomed their daughter via a surrogate.
It was indeed a miracle for the "Welcome Party" author who has battled fertility issues in the past. The children's book is already being enjoyed by Kaavia, who often flips through pages and seems interested in the pictures.
One thing that beats the toddler's interest in staring at images in the book is her undying love for candies. Following the lockdown, celebrity moms decided to participate in a candy challenge where their kid's patience was tested after leaving them with a bowl of candy for a few minutes.
Union's post showed that Kaavia wasn't patient- righteous as she jumped at the bowl of Bitsy Brain Food.