Gabrielle Union's Daughter Kaavia Poses like Model with Coronet of Flowers in a Cute Photo
Gabrielle Union's daughter, Kaavia James, has a fierce model behavior, which she showed in her mom's recent post. The 1-year-old looked adorable, posing with a coronet of flowers around her head.
Since birth, Kaavia has always appeared on her mom's Instagram as the actress hasn't been shy to document her experience as a mother.
Both Gabrielle and her former basketball star husband, Dwyane Wade welcomed their first and only child via surrogate last year.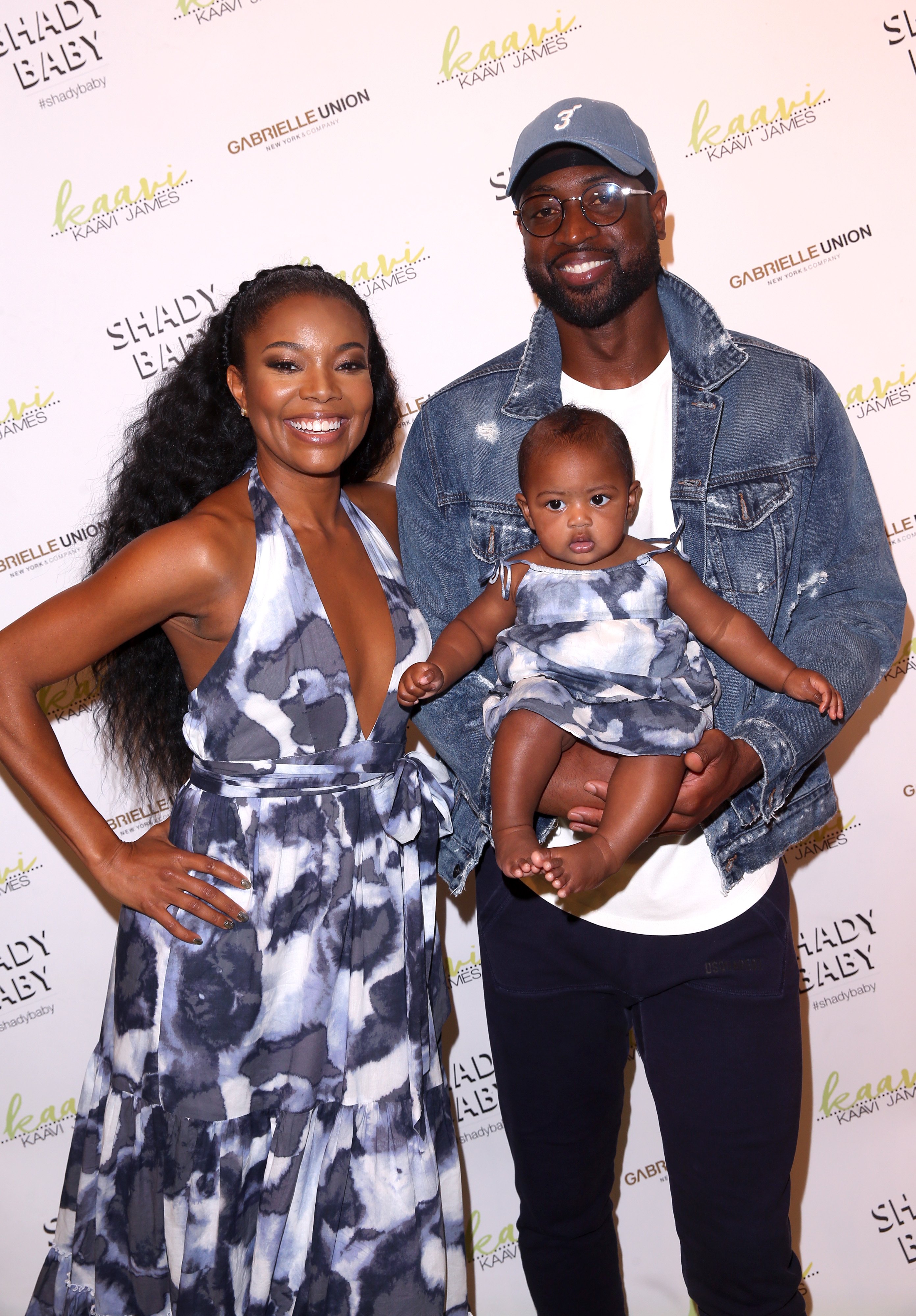 Their little princess seems to be growing fast and might just have a career in the spotlight like her two famous parents.
In a recent post, she donned a white dress and coronet of flowers. One noticeable thing about the image was her pose. She had one hand on her head while looking away from the camera. Mommy sweetly captioned the post,
"They told me we were going to Coachella. Sir, this is the backyard."
Lovers of Gabrielle were quick to admire the baby model who effortlessly struck the impressive model pose.
The "Being Mary Jane" actress doubles as an author and a TV star. She recently wrote a children's book titled, "Welcome to the Party."
The 1-year-old couldn't help herself and hurriedly delved into the bowl of snack.
While speaking to a news outlet about the publication, she mentioned that her daughter is one of her biggest fans of the family story.
According to the mother of one, the 1-year-old tirelessly stares at the back page, which shows a picture of herself. She said:
"She loves looking at the back of it, which is actually her!...she's already very Hollywood..."
During the same interview, the 47-year-old talked about Zaya, one of her husband's kids from a previous relationship.
Both Gabrielle and the 12-year-old have a great relationship, but she doesn't subscribe to the homeschooling lessons of her dad and stepmother.
This hasn't stopped the continuous affection shown by the "Being Mary Jane" star. Other members of her blended family include Dwyane's other kids, Zaire and Xavier.
When it comes to mommy duties, Gabrielle happens to tick all the boxes. She spends time outdoors and indoors with her mini-me in an incredible way.
The actress recently joined the group of celebrity moms on the patient snacking challenge. She placed a bowl of Kaavia's favorite snacks in front of the toddler and asked her to exercise patience until mommy gets back.
The 1-year-old couldn't help herself and hurriedly delved into the bowl of snack when mommy was out of sight. Gabrielle's daughter may not possess patience as a character, but she indeed has a great personality that her mom loves.