Gabrielle Union and Daughter Kaavia James Launch Adorable Mommy and Baby Workout Videos on FitOn App
Actress Gabrielle Union and her mini-me have debuted a personalized mommy and me workout routine videos on a fitness app.
Gabrielle Union and her one-year-old daughter are an adorable bunch. The fitness enthusiast has carried her daughter along in her love for exercising. The pair just launched a workout video to suit fitness moms with babies. On her inspiration for doing this, the actress had this to say:
"After becoming a mom, it has been much harder to find the time to work out."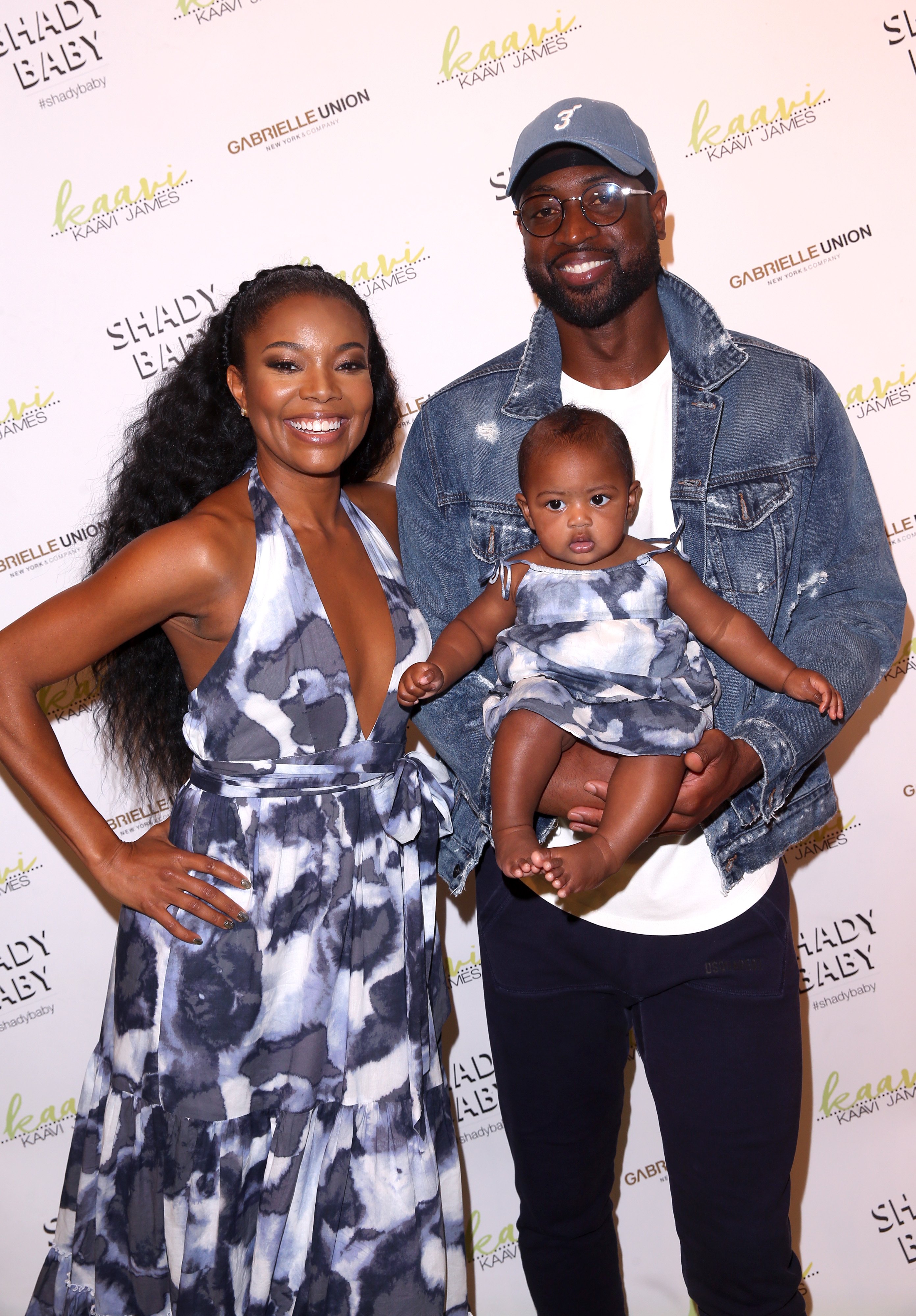 The new mom saw the opportunity in the problem. She decided to include her daughter in her workout routines, thereby keeping fit and spending quality bonding time with the toddler.
She said
,
"So, I thought, why not combine the two and workout with Kaavia James?"
The "Bring It On" actress revealed that fitness moms understand how difficult it is to decide to work out when caring for a toddler. The actress encouraged moms struggling with their fitness routines to continue pushing until they get it right.
With the cute videos of the TV star and her mini-me, mothers can quickly get back to the swing of things for free. Asides from the mommy and me videos, the platform provides a collection of HIIT, cardio, yoga, and strength training routines to keep users fit. 
The toddler who donned a pink swimsuit, kicked and paddled through the water with grace. 
In a recent interview with Parade, Union, who had just bagged a partnership deal with FitOn, told the publication that she discovered the app organically. while she was going about her day.
The actress fell in love with the app at an instant because it had unique features at no extra cost.  The TV star revealed to Parade that things slowed down in the fitness aspect of her life since she welcomed her daughter, coupled with the fact that she had to be faithful to work engagements.
She shared that she used to beat herself up for it until recently. She said,
"The biggest thing that I've learned as I've gotten older is, you know what? Life is what happens when you're making plans."
Union and her husband Wade run a blended family with four children in the mix. In November 2018, the couple welcomed a daughter Kaavia James together, making it the NBA player's fourth child and Union's first.
The actress never ceases to share the gleeful moments she spends with her mini-me. Her social media pages are filled with adorable pictures and cute videos of her little person. 
In one such post, the actress shared a cute video of Kaavia as she took her swimming lessons. The toddler wore a pink swimsuit as she kicked and paddled through the water with grace. 
In another adorable photo, the toddler is seen spending quality time with her mom. In it, the little girl could be seen seated on her mom's legs while her mom read her a bedtime story about herself from the "It's fancy to be Kaavia James" book.