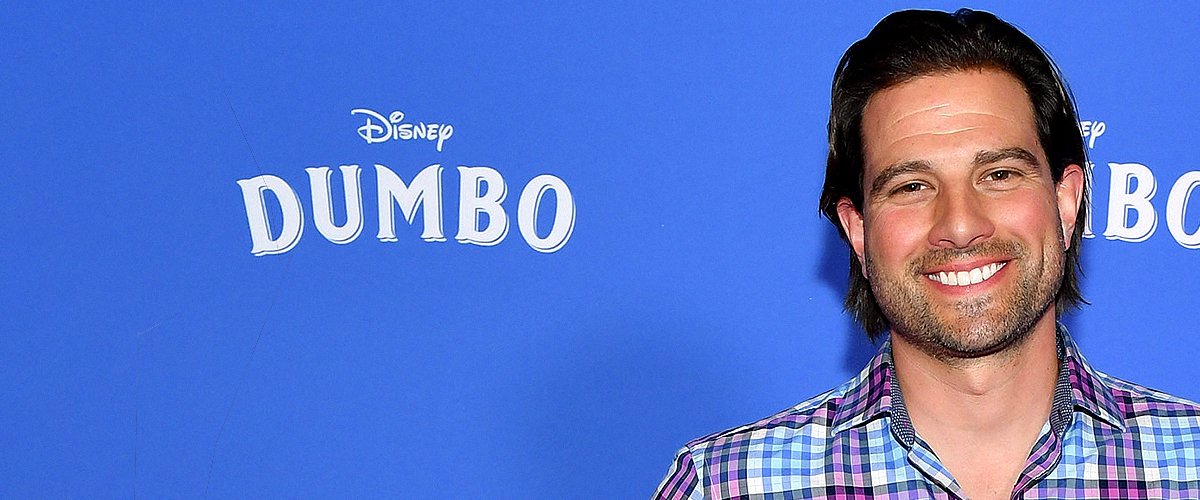 Getty Images
Scott McGillivray Has Two Sweet Daughters — Meet the 'Income Property' Star's Family

He has always been known for his talent of turning houses into their better versions and helping people lead the lives they have always dreamed of. He has also put this into practice in his own life.
42-year-old Canadian real estate investor and TV personality Scott McGillivray became famous thanks to his HGTV series "Income Property," which went on for 11 seasons between 2008 and 2016.
Following the end of his successful breakthrough show, Scott turned the focus of his next TV series onto himself and his growing family-of-four for the reality show "Moving the McGillivrays" (2016).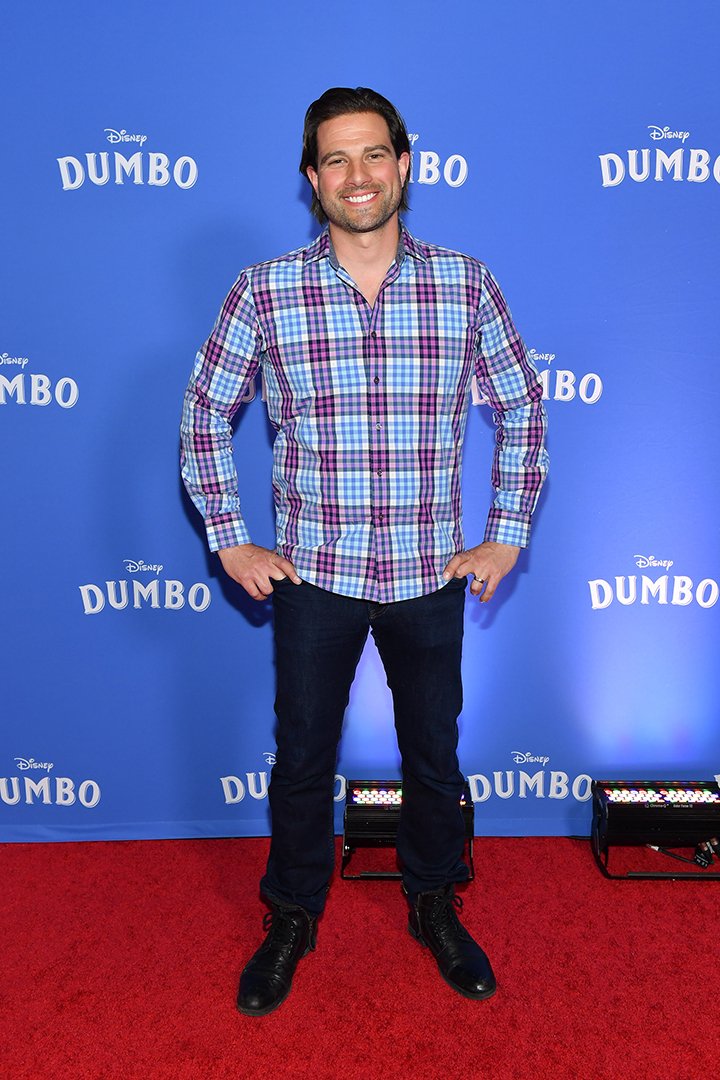 Scott McGillivray attends the 'Dumbo' Canadian Premiere held at Scotiabank Theatre on March 18, 2019 in Toronto, Canada. I Image: Getty Images.
But as much as he likes to keep himself busy and as many talents as he obviously has, Scott has always made clear that he is first and foremost a family man, and every decision he makes revolves around his wife and children.
"Thank you for being such an incredible mom and role model to our girls. Even in the toughest of times, you keep us all on course. You never cease to amaze me!" Scott captioned an image of the three most important women in his life on the last Mother's Day.
A MEMORABLE WEDDING
Scott and Sabrina McGillivray became a married couple in 2009. As Scott became a familiar face on television, an interest grew around the two's first dance as husband and wife, which eventually went viral on YouTube, where it can still be watched.
As Scott admitted in an HGTV profile, he considers himself a terrible dancer. Still, since, according to him, Sabrina is actually good at it, Scott surprised her with dance lessons on their last Valentine's before exchanging vows.
"She didn't need them, but I did, and she really appreciated how hard I worked to try and master the dance," Scott added.
VALENTINE'S DAY
Scott is proud of being a very romantic man, and after a decade of being married to Sabrina, he hasn't stopped surprising her with loving gestures, and he wouldn't miss the opportunity to show her how much he loves her on Valentine's Day.
Revisiting some of his favorite Valentine's Day memories with his wife, Scott recalled a romantic getaway that he surprised her with, which, according to him, makes him deserve the title of "Husband of the Year."
"She woke up one morning, and I told her to pack her bags and grab her passport. She didn't even know where we were going until she got on the plane," Scott said. "It took a lot of organizing, but it was totally worth it," he concluded.
Becoming parents might make Valentine's Day different. Still, instead of losing interest in the romantic date, Scott and Sabrina have adapted it to be a special night to celebrate the love they all feel for each other as a family.
As Scott has shared, every February 14th, he and his "girls" all dress up and go to have dinner at some fancy place on a family date. "As my daughters grow up, I hope they'll remember that this is how they deserve to be treated," Scott added.
HARDWORKING WIFE
Scott might be the most famous face of the couple, but he seems to be more proud of all his beloved wife Sabrina manages to do, and he has made sure to let his fans know about it.
Not only is she a full-time mother of two little daughters -- which includes being a teacher (her actual profession) and caretaker -- but she also actively supported Scott professionally throughout his career.
There was just one thing that Sabrina had opted not to do when collaborating with her husband: joining him in front of the cameras. But she finally acceded to share the screen with Scott in "Moving the McGillivrays" in 2016.
HOME SWEET HOME
"Moving the McGillivrays" followed Scott and Sabrina as they set out to build and decorate their home to share with their daughters, putting Scott's experience in investing and fixing property to his family's use.
The result, apart from an entertaining TV series, was a house that anybody would dream of owning and inhabiting, especially when one can share it with such a beautiful family.
Scott was born and raised in Toronto, Ontario, Canada, and when choosing to build a home from scratch for his growing family, he and Sabrina chose a place to be closer to their respective parents and extended families.
And now that they had become familiar faces, they wanted to make sure that their privacy wasn't going to be affected, at least while at home with their daughters.
While the exact location of their custom-built home is not known, Scott has lots of pictures to share with fans and anybody curious about it on his website.
THEIR TWO DAUGHTERS
Scott and Sabrina share two daughters: 8-year-old Myah McGillivray and 6-year-old Layla Chloe McGillivray. While he is very private about his immediate family, Scott has always made it clear that they are his top priority.
"We go to the zoo, go apple-picking, you name it. Sabrina and my two daughters always come first," Scott told People in 2014.
Scott has also been open about the activities he enjoys the most while spending time with Myah and Layla. They include fishing, gardening, and all kinds of sports. Also, by now, he is probably an expert at painting nails.
Scott and Sabrina are not the kind of parents to impose gender roles on their daughters, as they are all about letting their girls explore their interests freely and supporting them to become whatever they want to grow up to be.
"If the girls want to take dance, they can take dance. If they want to build houses, we're gonna help build houses," Scott once said on this matter.
As a successful investor that started with not much in his early 20's and later built an empire, Scott stresses the importance of teaching financial education to his children from an early age, which, luckily for him, his own mother did.
Please fill in your e-mail so we can share with you our top stories!