Vanessa Bell Calloway of 'Coming to America' Looks like a Queen in Black Pearl-Embroidered Gown
Lady Ella from "Saints and sinners" has come a long way with a successful career as an actress, plenty of movie, stage, and television roles. Besides her professional achievements, she has become an ageless icon, as any woman would dream of.
It seems that time does not go by Vanessa Bell Calloway. You can just take a look at any of her current photos to immediately notice how stunning she is. And when you realize she turned 63 years old, you just cannot believe it.
On a recent post, she made to raise her voice over the "Black Lives Matter" global movement, Bell appears radiant in a  photo wearing a black pearl-embroidered gown that makes her look like a queen.
She has deep feelings regarding this global movement, as she wrote next to the image some moving words encouraging black women to empower themselves. She also captioned:
"We have felt the pain of NOT BEING HEARD and we have decided we will be deliberate about living in our purpose and helping other women do so, also!"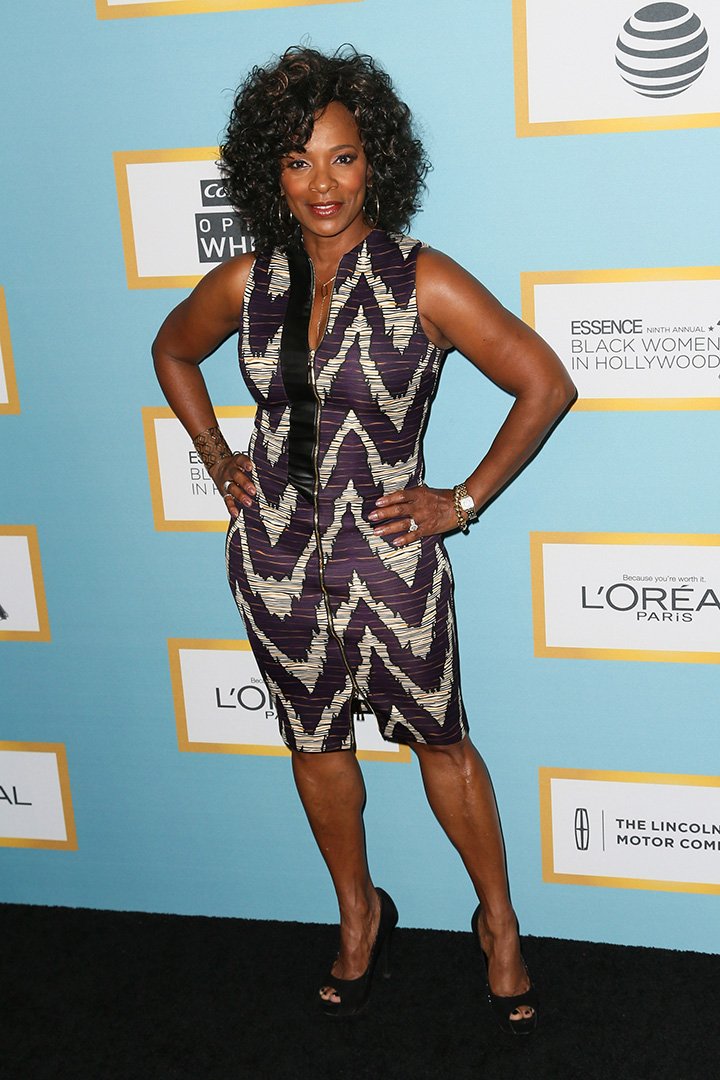 60 AND BRIGHT
Three years ago, the "Coming to America" star turned 60 years old. To celebrate, she posted an amazing video in which she and both her daughters, Ashley and Ally Calloway, are dancing to a well-rounded choreography.
She also posted some photos on her social media while looking beautiful at her birthday celebration, next to her daughters, and husband of 32 years, anesthesiologist, Tony Calloway. Bell is one of those women who became an ageless icon in entertainment and she is very proud to show it.
THE ACTRESS
Though she started out as a professional dancer, Vanessa Bell Calloway is a stage and television actress and director, who was born in 1957 in Cleveland, Ohio. Her critically acclaimed role as Zora Neale Hurston in the play "Letters From Zora", earned her an NAACP Theater Award for Best Actress.
Some of the films and TV shows she has been known for include Lady Ella in "Saints and sinners", "Biker Boyz", "Love Don't Cost A Thing", "Daylight", "Shameless", "Dragged Across Concrete" starring Mel Gibson, and the unforgettable "Coming to America", which she starred next to Eddie Murphy.
Last year, it was announced that "Coming 2 America", the sequel from the original movie, was going to be produced. Directed by Craig Brewer, many of the original cast members are returning to be on the film, as well as Bell, who is set to reprise as Imani Izzi, Prince Akeem´s (Eddie Murphy) wife-to-be in an arranged marriage.