Marion Jones Was Sentenced to 6 Months in Prison — Life and Career of the Disgraced Olympian
Disgraced former athlete Marion Jones was once considered a track and field star after winning five medals at the 2000 Olympics. However, her life took a turn for the worst when she admitted to taking performance-enhancing drugs before competing.
Marion Jones was once considered the fastest woman in the world after winning three gold medals and two bronze for running at the 2000 summer Olympics in Sydney, Australia.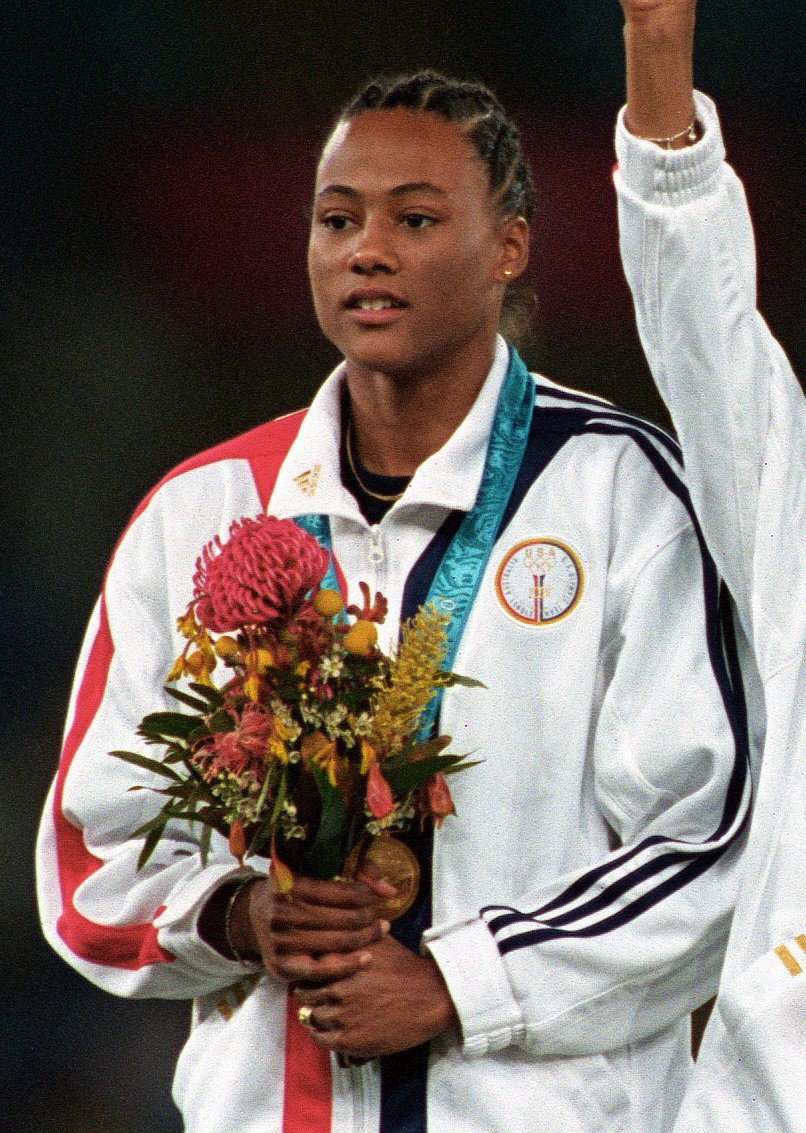 The sportswoman spent almost seven years vehemently denying she had cheated by taking prohibited substances before her stint in the competition.
She went as far as filing a defamation suit against the president of the company that provided her with the steroids, only to retract her words one sunny afternoon in 2007 while she shed tears and apologized for her lies.
MARION JONES' TRACK & FIELD START
Jones started running track, playing basketball, and practicing other sports during high school after her half-brother passed away unexpectedly.
Jones surprised her fans and the media when she admitted to a judge that she had lied to federal agents.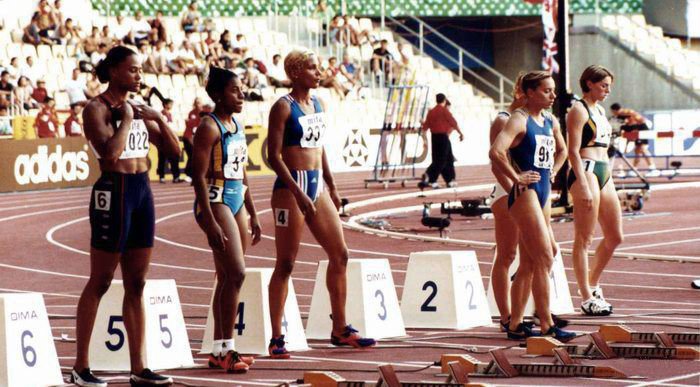 It didn't take her long to start dominating almost every sports category at the school level in California. Following her success, she received a scholarship offer from the University of North Carolina to play basketball.
She helped the team win the NCAA championship in her freshman year and then hit pause on basketball during the 1996 season to focus on track and field. Although she had been invited to participate in the 1996 Olympics, she lost her spot in the team because of an injury. 
However, as she prepared for the 2000 Olympics alongside her then-husband and track coach, C.J Hunter, Jones displayed her talent in the 1997 and 1999 World Championships.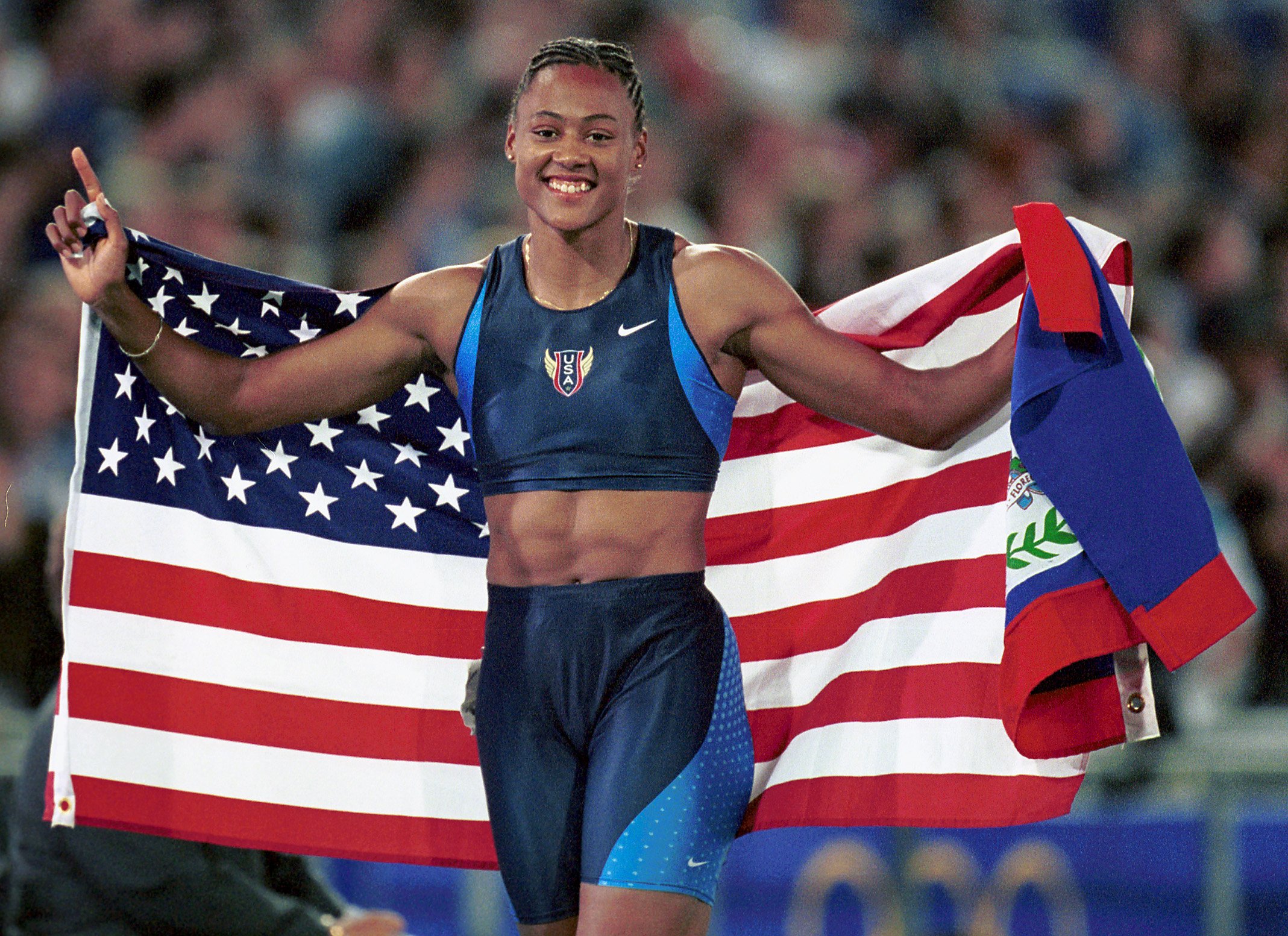 At the Olympics, Jones won three gold medals, in the 100 and 200-meter sprint and the 4x400m relay, and two bronze medals, in the long jump and the 4x100m relay. 
However, her victory was tainted when, just hours before she won her first medal, Hunter, who was also a shot putter, was stripped of his Olympic credentials after testing positive in four pre-Olympic drug tests.
Although Hunter denied the accusations, Jones would later reveal that the situation put a strain on their marriage because her reputation was on the line as well. They divorced in 2002.
"@nickcavuoto: "@tfhny: Thanks Nick for all your help! pic.twitter.com/Newr7c0Th0""

— Marion Jones (@marionjones) December 15, 2013
THE BALCO SCANDAL
Jones took part in the 2004 Olympics in Athens but didn't win any significant medal. Disappointed with her performance, she swore she would work hard to win a gold medal in the following Olympics, set to take place in 2008.
However, Jones' career came to a halt in December 2004 when Victor Conte, the founder of Bay Area Laboratory Co-operative, exposed her use of illegal performance-enhancing drugs during an interview on ABC's "20/20."
The BALCO scandal, as it was named at the time, was an investigative work of two journalists who uncovered the lab's work providing anabolic steroids to professional athletes, Jones, and her ex-husband Hunter among them.
Jones denied the accusations, claiming that she had never tested positive in any drug test. She also filed a $25 million defamation suit against Conte, blaming him for trying to destroy her career. 
Jones's ex-husband also testified against her, telling federal investigators that he had seen her inject steroids in her stomach during the 2000 Olympics.
Another athlete implicated in the scandal was Tim Montgomery, a world-class track sprinter who had a child with Jones in 2003.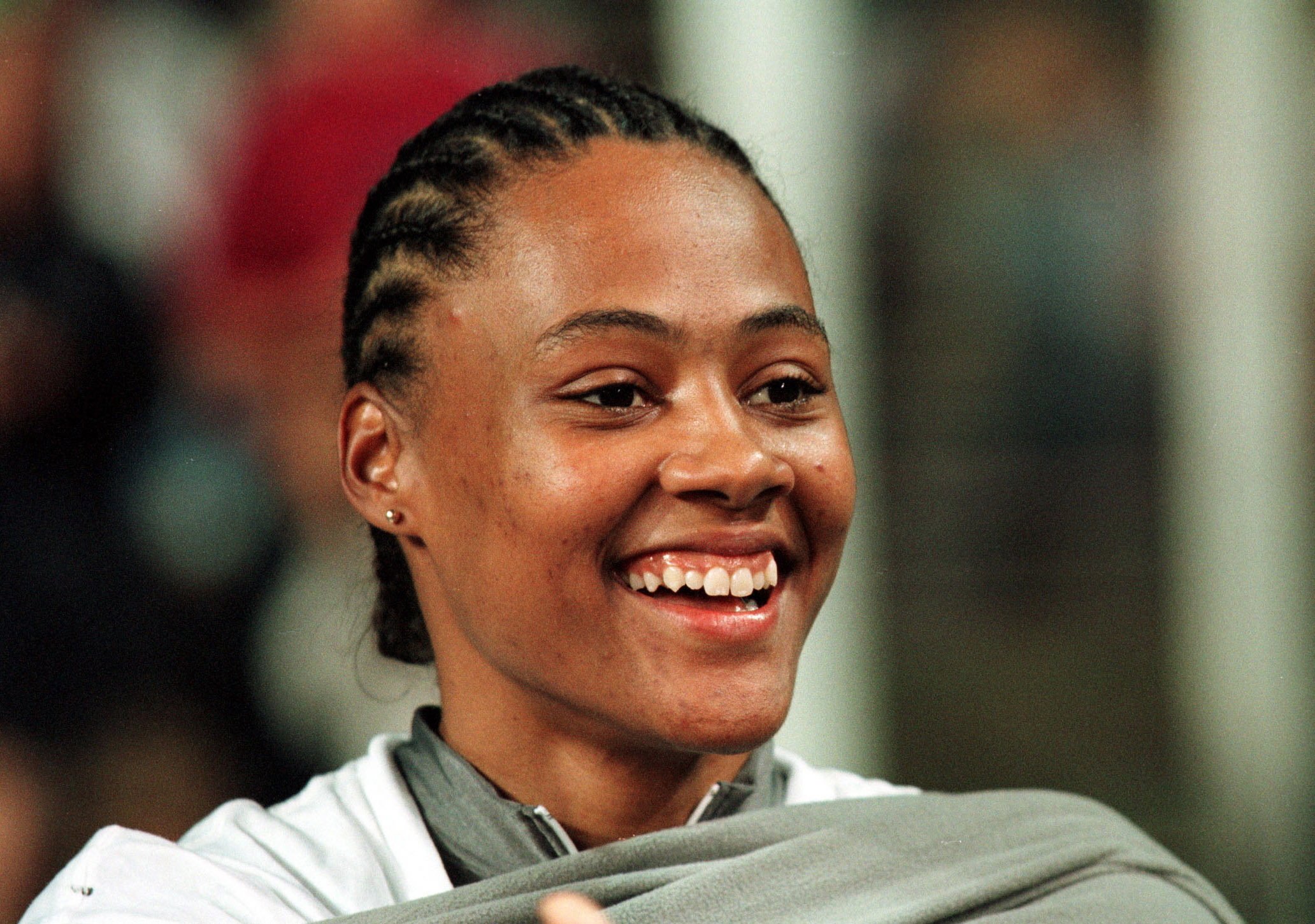 ADMITTING TO HER FAULTS
In 2006, a report from the Washington Post revealed that Jones had tested positive for a test on Erythropoietin, a banned performance-enhancer, ahead of the U.S Track & Field Championship.
Jones' lawyers managed to overthrow the allegations by proving that a B sample had tested negative, successfully clearing Jones' name from the doping allegations.
However, a year later, Jones surprised her fans and the media when she admitted to a judge that she had lied to federal agents about her use of steroids in the past years.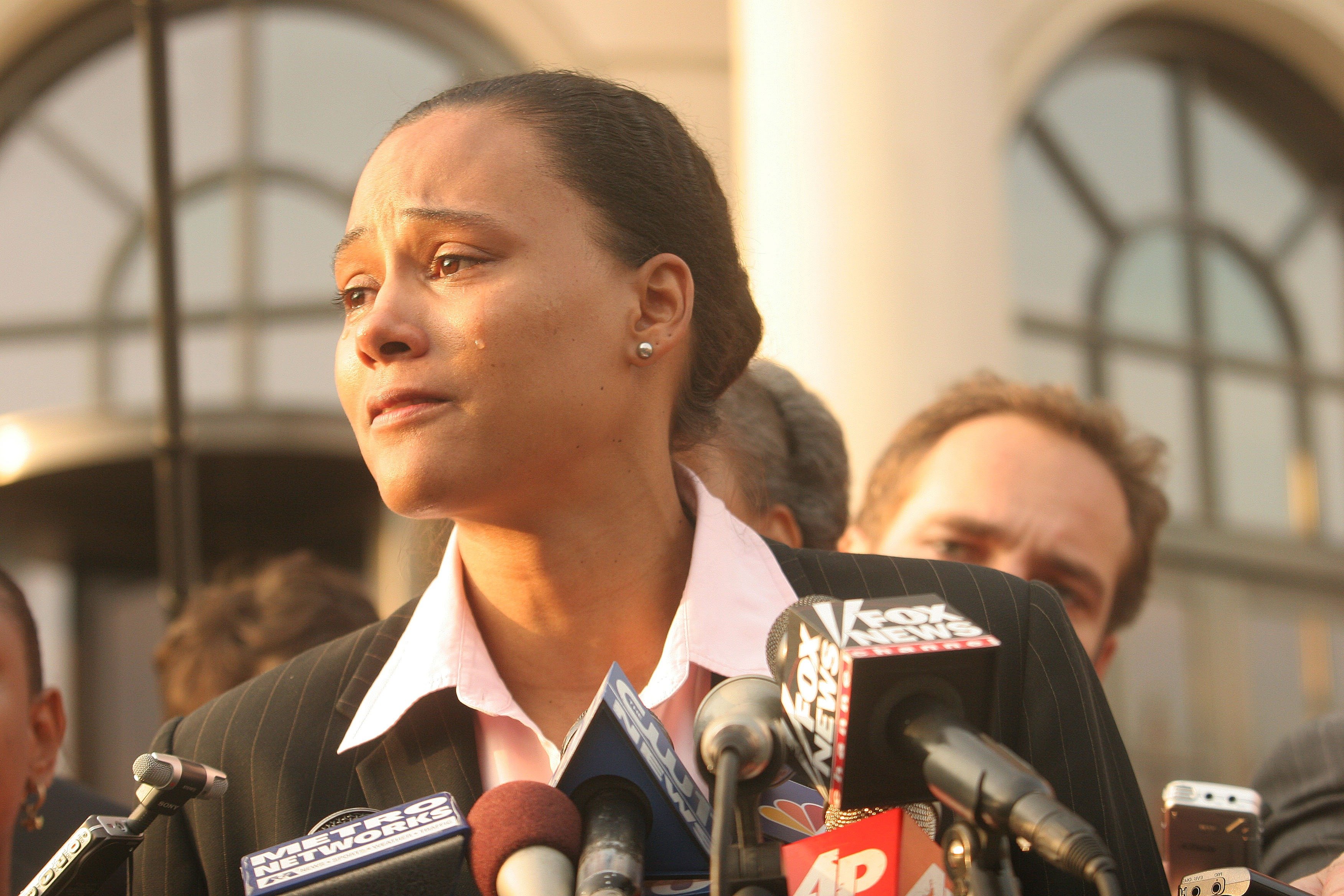 Jones testified that she had taken the enhancing drug known as "the clear" for the first time when her coach Trevor Graham gave it to her in 1999. Still, she claimed Graham told her it was flaxseed oil. 
Jones kept taking the drug through 2001, which meant she had violated the rules and cheated during the 2000 Olympics. She pleaded guilty to charges for ingesting performance-enhancing steroids and for lying to federal investigators.
Outside of the courthouse, a tearful Jones addressed her supporters, saying she had betrayed their trust and had let herself and the country down.
"Making these false statements to federal agents was an incredibly stupid thing for me to do, and I am responsible fully for my actions," she said before asking for forgiveness and announcing she would be retiring from the sport of track and field.
SENTENCING
In early 2008, after reviewing the case and Jones' guilty plea, federal judge Kenneth M. Karas sentenced the disgraced athlete to six months in jail and two years of supervised release.
Karas explained of his decision that Jones was aware of her wrongdoings for quite some time, and yet, she had spent nearly seven years lying adamantly about the use of steroids.
He said that Jones had made two choices that determined her destiny: "The choice not to play by the rules was compounded by the choice to break the law."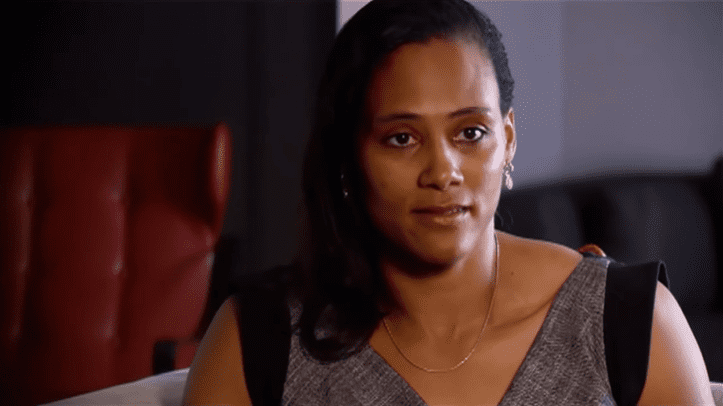 On top of her sentence, Jones was stripped of all her medals and records in the 2000 Olympics by the International Association of Athletics Federation and the International Olympic Committee. She returned all of the medals in October 2007.
Jones reported to jail on March 7, 2008. She served her six-month sentence at the Federal Medical Center, Carswell prison in Fort Worth. 
"@alishataylor_1: I about died when I found out I worked out in the same room as one of my idols @marionjones pic.twitter.com/ja2NlfVrbE" lol

— Marion Jones (@marionjones) March 28, 2014
LIFE AFTER THE SCANDAL
After completing her sentence, Jones settled with her husband, Obadele Thompson, and three kids, Eva Marie, Monty, and Amir, in Austin, Texas.
By the end of 2009, she was back in the spotlight, this time playing basketball with the San Antonio Silver Stars of the WNBA. She later played for the Tulsa Shock but was waived in mid-2011.
For Jones, it was important to teach her kids a lesson about accepting mistakes, facing the consequences, and moving forward to be a better person.
She also delivered speeches in schools as part of her community service. Jones would share her story as part of a program called "Take a Break."
Through the program, she encouraged students to do the right thing whenever they needed to avoid making bad decisions that could affect the rest of their lives.