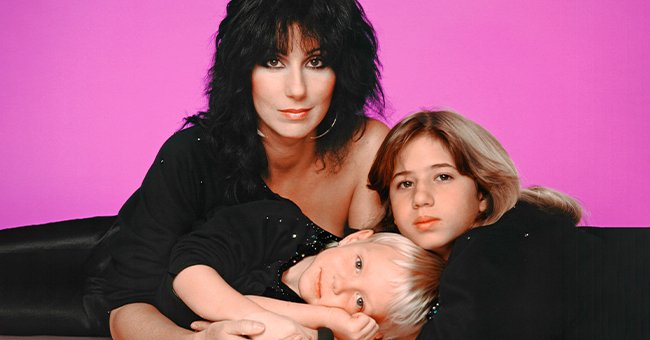 Getty Images
Cher's Two Children Struggled to Maintain Relationship as Each Fought Their Own Battles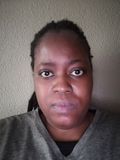 Cher only has two children, sons Chaz Bono and Elijah Allman. The half-siblings had complex backgrounds and their own individual battles to face; below, we learn more about them.
Chaz Salvatore Bono was initially born as a female named Chastity Sun Bono on March 4, 1969, in Los Angeles, California. He was the only child of musical legends Cher and Sonny Bono.
His half-brother, on the other hand, Elijah Blue Allman, was welcomed by Cher and Gregg Allman on July 10, 1976, in Beverly Hills, California. One similarity the brothers have now is that they've both worked as actors.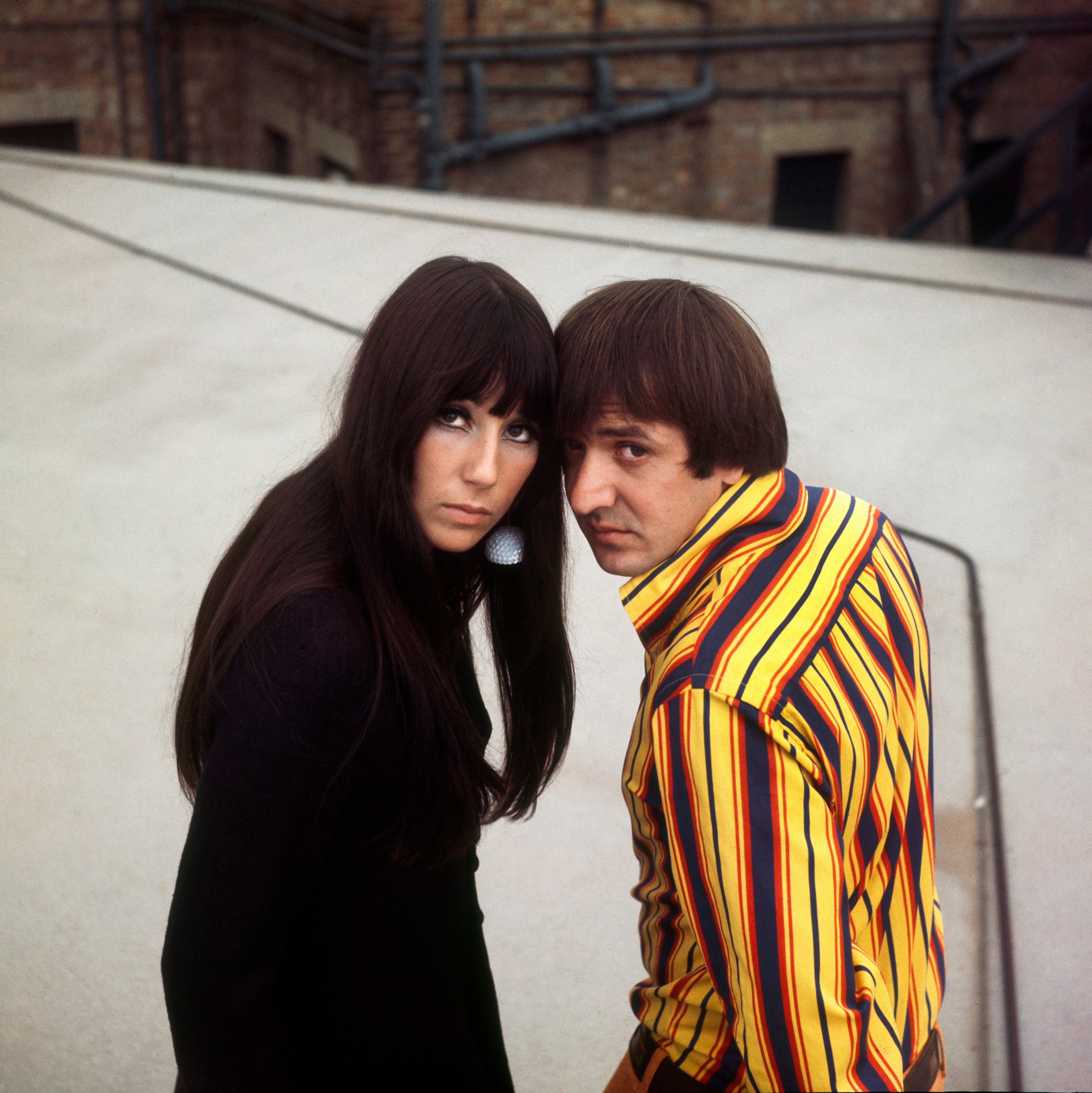 Cher and Sonny Bono in London on January 1, 1973 | Photo: George Wilkes/Hulton Archive/Getty Images
GROWING UP CLOSE
Chaz and Elijah grew up quite close as children, but they ended up drifting apart as they got older. Having a seven-year age difference didn't prevent the pair from bonding when they were younger.
Their personal life struggles and battles pushed the duo apart. Chaz initially came out as a lesbian when he was 18 and eventually realized that he was transgender before transitioning; Elijah battled with drugs.
DIFFERENT LIFE PATHS
Chaz battled with his identity from a young age but was afraid to come out. Then the tabloids outed him as a lesbian, and his mother struggled with accepting that.
Cher battled with her son's identity despite being an advocate for the LGBTIQ+ community. She took a year to accept Chaz was lesbian, and it was even more challenging for him to come out about being transgender.
In 2008, he finally started transitioning into his true self. He's now a staunch advocate for LGBTIQ+ rights and leads as a voice for all transgender people worldwide.
On the other hand, Elijah grew up with issues with authority, and when he was eight, Cher sent him to a boarding school to keep him away from his father. The late star was a heavy user of drugs.
Speaking to Entertainment Tonight (ET) in 2014, Elijah explained how he and Chaz separated because of school. Elijah said being in different schools and not around each other geographically kept them apart.
FEELING SHUNNED
While Chaz appeared on his parents' variety show, Elijah was rarely seen in public. In his 2014 ET interview, Elijah said being sent off to boarding school at 7 made it hard for him not to feel like he was being "shunned."
ELIJAH GETS INTO TROUBLE
Daily Mail revealed the musician attended different boarding schools over a 10-year period. Cher once "punished" him for getting into trouble at school by sending him to a military academy for a year.
When he came home to New York to visit his parents on weekends, he and his friends would get into trouble while in Harlem. Elijah even shocked himself about how he would buy drugs at age 11 and how normal it felt.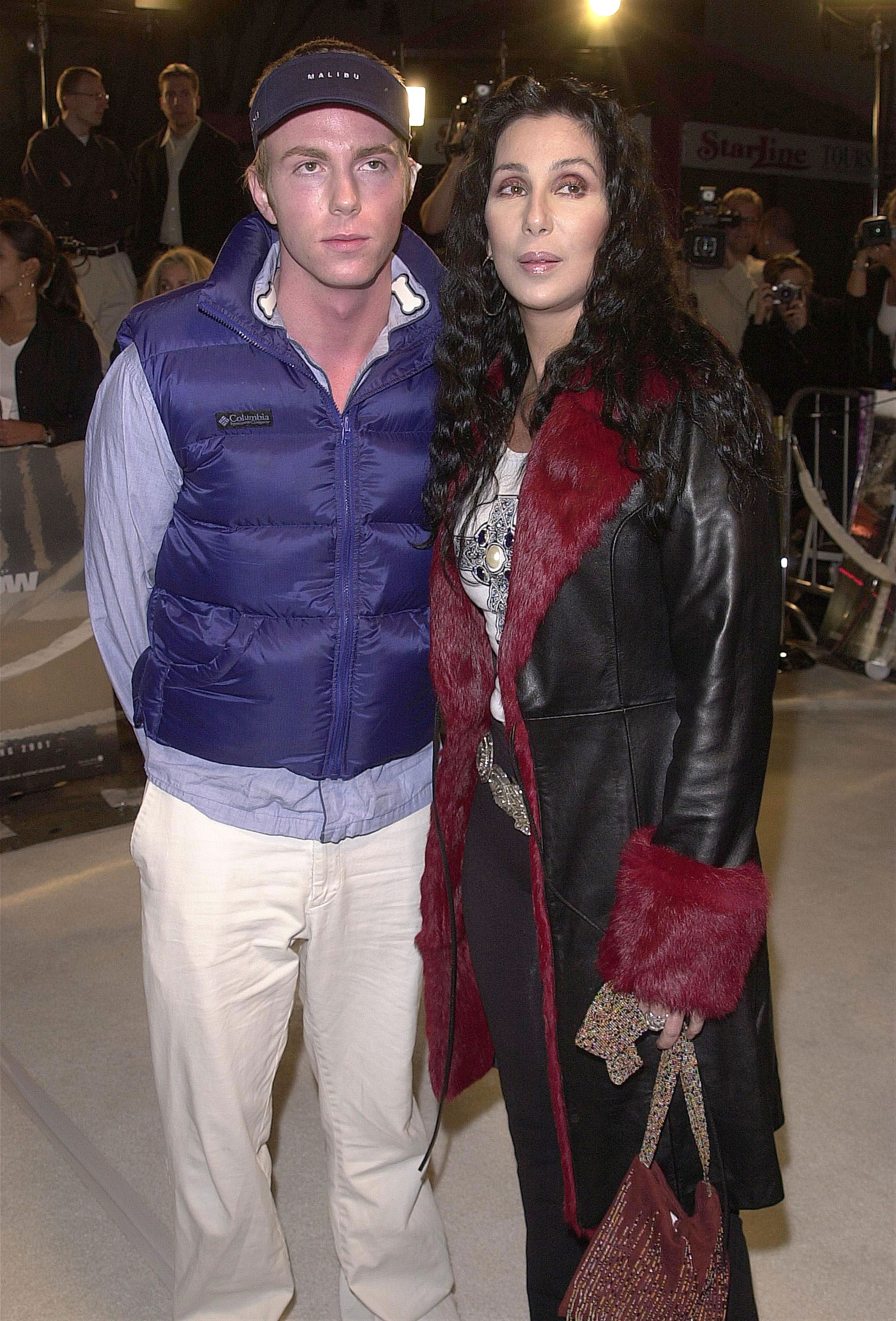 Elijah Blue Allman and Cher at the premiere of the film "Blow" on March 29, 2001, at the Mann's Chinese Theatre in Hollywood, California | Photo: Vince Bucci/Newsmakers/Getty Images
ELOPING
Elijah further complicated his relationship with his mother when he decided to elope to marry the love of his life. Despite Cher's disapproval, he and Marie Angela "Queenie" King tied the knot on December 1, 2013.
They got married in a private ceremony in front of their fireplace. King is well-known for being Jazzy and Ruby King's sister from the British pop duo Blonde Electra and a member of the band KING.
ELIJAH & CHER ESTRANGED
Cher and Elijah's relationship was so strained that they became estranged for some time. However, during his ET interview, Elijah said they'd worked through most of their issues.
He explained that as an adult, he had no choice but to heal from his troubled past so he could be a balanced person. However, he confessed that they still had unresolved issues to tackle.
CHAZ AND ELIJAH AS ADULTS
Despite the growing pains, Chaz and Elijah have created decent lives for themselves outside of their famous parents' fame. The former is an actor who's had roles on shows like "American Horror Story."
He's an active advocate for the LGBTIQ+ community and even addressed being transgender in his documentary "Becoming Chaz." Elijah has worked as an actor and producer and starred in 2001's "Life as a House."
However, his most significant focus is music, and he's a guitarist who is a member of the Goth rock band, Deadsy. He's also had the pleasure of working with several different music bands over the years.
CHER ON MOTHERHOOD
According to 2017's Closer Weekly, Cher brought her sons along when she worked as a nightclub performer after Sonny & Cher ended. In 1979, she confessed to not realizing bringing them up on the road wasn't normal.
The iconic singer thought it was best to have Chaz and Elijah with her instead of leaving them at home. Between performances, she'd spend time roller skating, bathing, and taking bicycle rides with them.
Even though her marriages didn't work out, Cher once confessed that she liked being a mother. Speaking about her sons, she described them as "absolutely the best thing in the world."
MENDING THEIR RELATIONSHIP
Cher admitted that she and her children had several misunderstandings over the years but confessed that they were trying to work on their relationships so they could come together as a family.
The singer acknowledged how they'd made mistakes in the past but that her sons were getting along now. Chaz and Elijah's relationship has, indeed, improved over the years too.
Please fill in your e-mail so we can share with you our top stories!