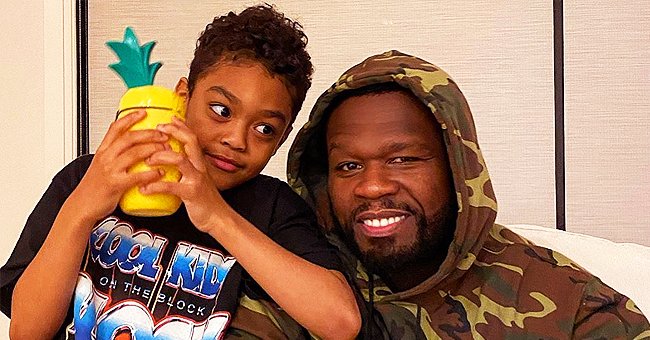 Instagram/50cent
50 Cent's Son Sire Looks like His Dad's Copy in New Photos

American rapper Curtis Jackson, popularly known as 50 Cent, shared a series of photos showing himself and his 7-year-old son, Sire, who resembles him a great deal.
50 Cent enjoyed some adorable father-son moments with his son, Sire, and shared those moments with his fans on Instagram through a trio of posts.
One of the posts showed the rapper seated on a sofa, wearing a camo hoodie and smiling, while Sire stood beside him, leaning on his father's shoulder while holding a yellow cup.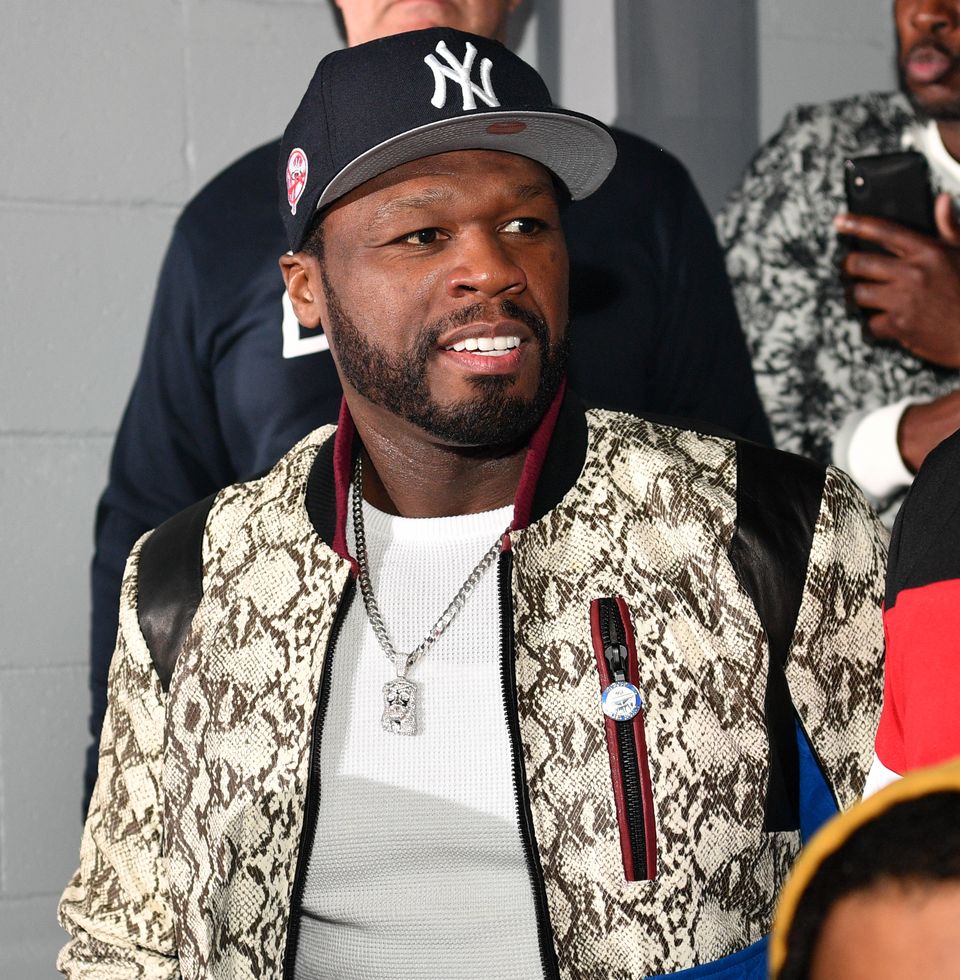 50 Cent attends the grand opening of Kiss Ultra Lounge on March 8, 2019. | Photo: Getty Images
The 7-year-old wore a black t-shirt and camo shorts and looked as though he was whispering something in his father's ears. In the caption to the post, 50 Cent wrote, "he said I got an idea let's go spend your money."
He also added, "I said where did you get that from your mom. LOL." A second post by the rapper showed his son still leaning on him, but drinking from the cup this time, while 50 Cent stared at him with a serious face. He captioned the post thus:
"My little Big Man, I told him he can't be crying when I have to go do something."
In 50 Cent's third post, Sire was still drinking from his yellow cup and leaned on his father, who looked as though he was talking to his son while holding his phone and glass cup in his right hand.
The caption to the post was inspirational, with the rapper greeting his followers good morning, and adding, "If you read this, may God bless you with the things your heart desire stay focused and stay positive."
The rapper is currently in a relationship with Jamira Haines, who he introduced to the world in the final season premiere of "Power."
50 Cent shares Sire with actress Daphne Joy, who has starred in movies like "Pirates of the Caribbean: On Stranger Tides," and "Frankenhood." Joy also spends time with her adorable son.
Last year, cameras spotted her and Sire enjoying some sizzling time at a beach in Miami. The actress, who also owns a fashion line, showed off her amazing curves in a black two-piece swimsuit.
Sire may only be seven years old, but already has a bit of fame added to his name after he landed a $700,000 modeling contract when he was two years old.
50 Cent revealed the deal when he appeared on Power 105.1 FM, telling radio anchor, Angie Martinez, that his son bagged the modeling deal with "Kidz Safe," an audio company.
Sire is not the only child 50 Cent has; the rapper is also father to an older son, Marquise Jackson. Marquise and 50 Cent have a strained relationship, with the pair often trading barbs and criticisms.
The famous rapper shares Marquis with his ex-girlfriend, Shaniqua Tompkins, who he dated several years before their son's birth in 1997. Things, however, weren't always bad between father and son, and 50 Cent even has a tattoo of Marquis on his arm.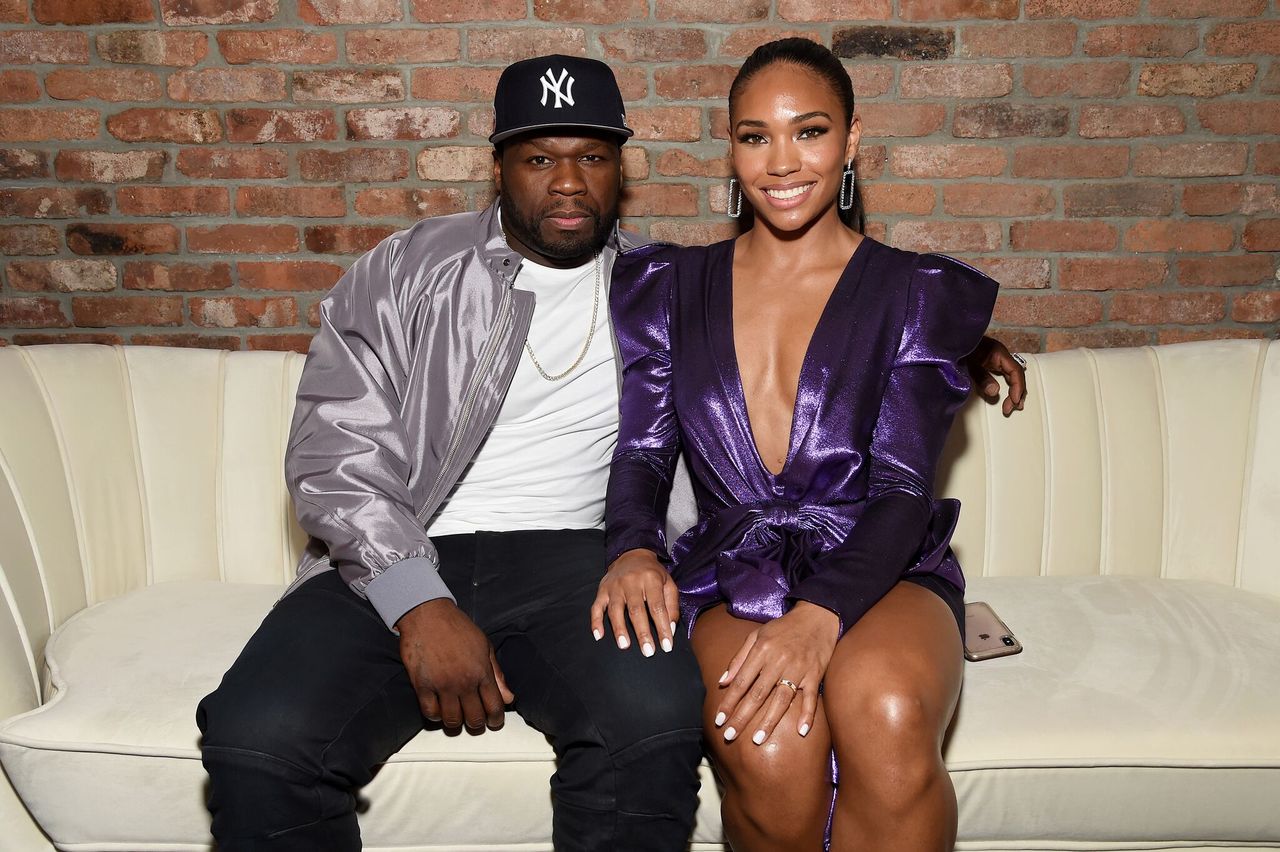 Curtis "50 Cent" Jackson and Jamira at STARZ Madison Square Garden "Power" Season 6 Red Carpet Premiere on August 20, 2019. | Photo: Getty Images
However, their relationship went awry in 2008 after 50 Cent and Tompkins disagreed over a $4 million home in New York that later got burnt. 50 Cent then blamed his ex for the state of his relationship with Marquise.
The rapper is currently in a relationship with Jamira Haines, who he introduced to the world in the final season premiere of "Power." Haines is a 24-year-old trainer and fitness influencer, and an aspiring corporate lawyer.
Please fill in your e-mail so we can share with you our top stories!