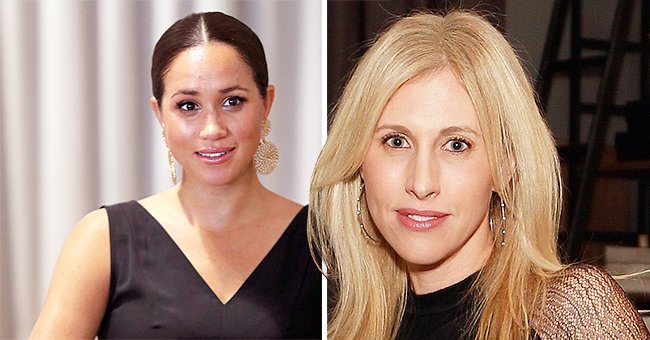 Twitter/enews Twitter/nypost
Judge Sets Unconditional $1.25M Bail for Derek Chauvin Who Was Charged over George Floyd's Death

The officer involved in the death of George Floyd, Derek Chauvin, has his court appearance, and the judge set an unconditional bail of $1.25 million and a conditional bail of $1 million.
Derek Chauvin had his first appearance in court, and a judge has set the bail conditions at $1.25 million for unconditional bail and a conditional bail of $1 million.
The terms of the conditional bail include that Chauvin has to be present for all future court appearances, must not work in a security capacity, possess any firearms or firearm permits.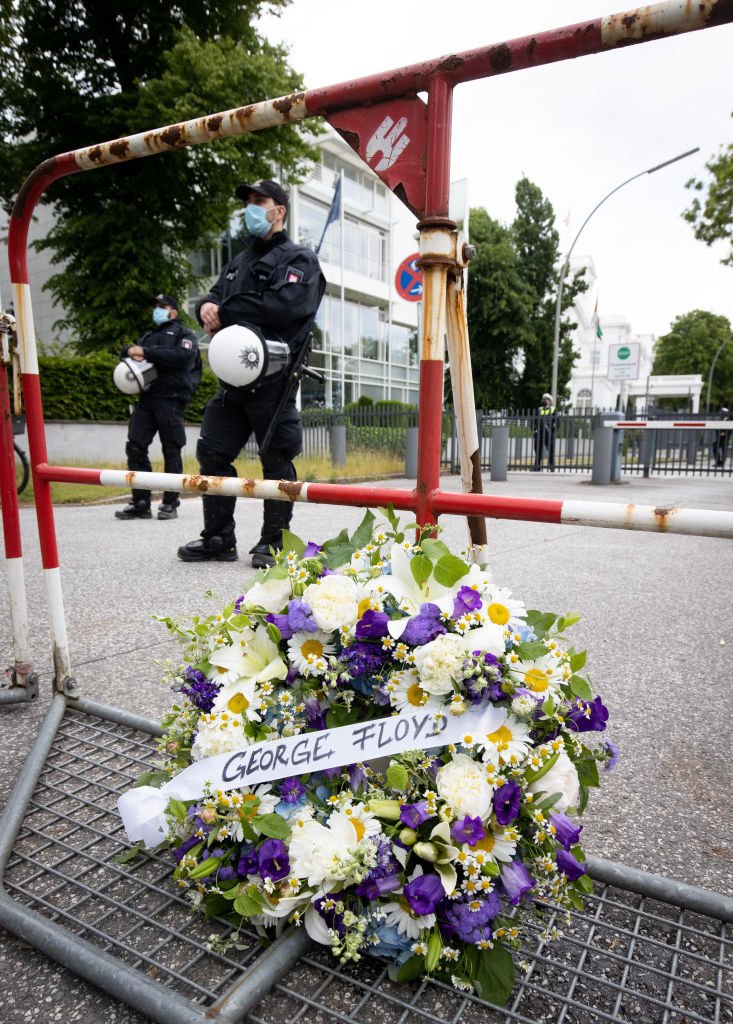 A wreath of flowers with the name "George Floyd" is leaning against a barrier at a demonstration against racism and police violence in front of the US Consulate | Photo: Getty Images
The conditional bail also posits that Chauvin must not leave the state at any time, and he cannot contact the family of George Floyd.
Chauvin is being charged with second-degree murder, third-degree murder, and second-degree manslaughter after a video of him kneeling on George Floyd's neck for almost nine minutes surfaced.
Chauvin appeared in court via a video feed from Minnesota's state maximum-security prison in Oak Park Heights wearing an orange jumpsuit, face masks, and his hands handcuffed.
A Minnesota attorney general, Matthew Frank, had asked that the bail amount be significant as the charges leveled against Chauvin was severe, and the community was actively monitoring and following the case.
Eric Nelson, who served as Chauvin's attorney, did not contest the bail and asked to address the bail issues at another time, and June 29thh was set as the next court hearing.
With the support of the community, the family of George Floyd has vowed to seek justice for George.
The three other ex-officers involved: Alexander Kueng, Thomas Land, and Tou Thao were charged with aiding and abetting second-degree murder and have been held on a $750,000 bond.
The four officers who have now been dismissed face charges that may result in them spending between 10 to 40 years in prison if they are found guilty.
George's death, which was caught on camera, has sparked various protests in different parts of the country with protesters advocating the "Black Live Matters" movement.
Derek Chauvin and the other three with him had been called after a complaint was made that George had spent a fake $20 bill. The video which circulated online showed Chauvin pinning Floyd down with a knee in the neck for almost nine minutes.
Despite the protests from passers-by and Floyd's repeated cry of "I can't breathe," Derek did not let up, which ultimately led to Floyd's death with two autopsies showing that Floyd died by homicide.
A week-long memorial service was held in honor of George Floyd, and his body was laid to rest at a cemetery in Pearland, Texas, next to that of his mother, whom he repeatedly called for before his death.
The family of George Floyd, with the support of the community, has vowed to seek justice for George and better advocate for people of color to be treated better.
Please fill in your e-mail so we can share with you our top stories!