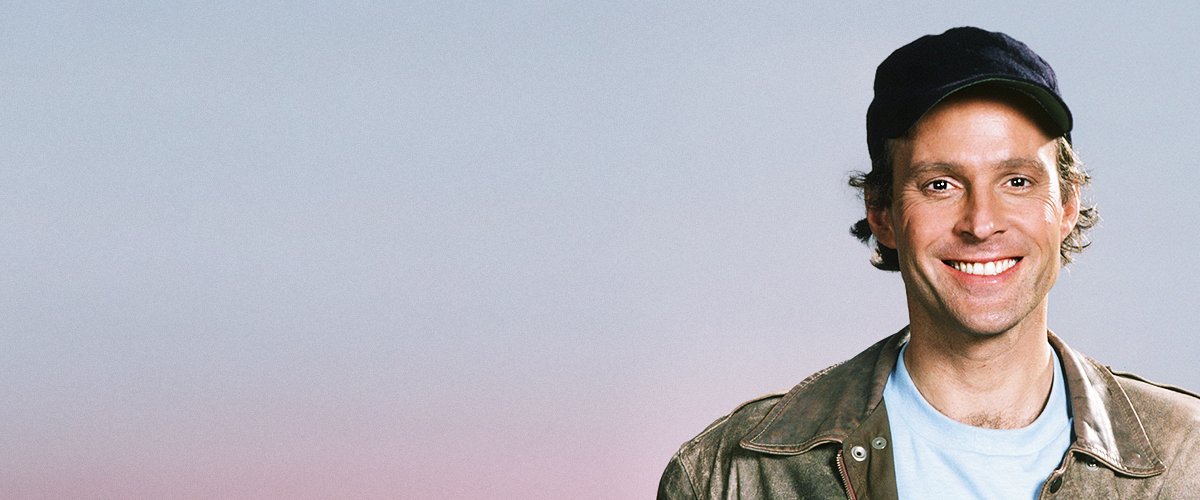 Getty Images
Dwight Schultz' Life & Career — What the 'A-Team' Star Is Known For

Actor and voice actor Dwight Schultz, best known as Reginald Barclay in "Star Trek," once admitted that he was almost fired from "The A-Team" because of his personality.
Born in Baltimore in November 1947, Schultz has been involved in the entertainment industry for nearly five decades.
For the showrunners, he was simply too much to take.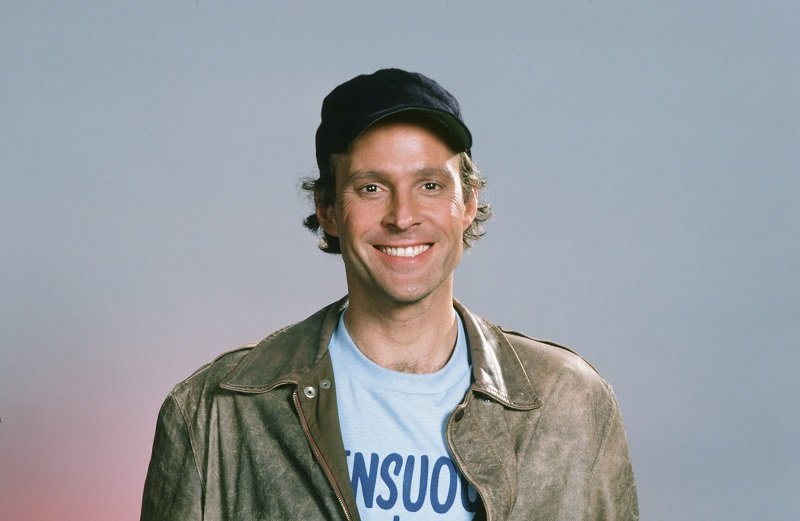 Dwight Schultz as 'Howling Mad' Murdock from "The A-Team" circa 1986 | Photo: Getty Images
DWIGHT SCHULTZ' CAREER
Shortly after graduating from Towson University in Maryland, he launched his theatrical career in New York. Fortunately, it turned out to be a very successful one, as he landed several starring parts in Broadway productions.
One of Dwight Schultz' most memorable roles in theaters was that of Charles Lang, the protagonist in David Mamet's play "The Water Engine." In total, they performed over 60 times.
Apart from that, the actor portrayed Major Alistair Ross in Paul Giovanni's Broadway production "The Crucifer of Blood," which ran for 236 performances and received four Tony Award nominations.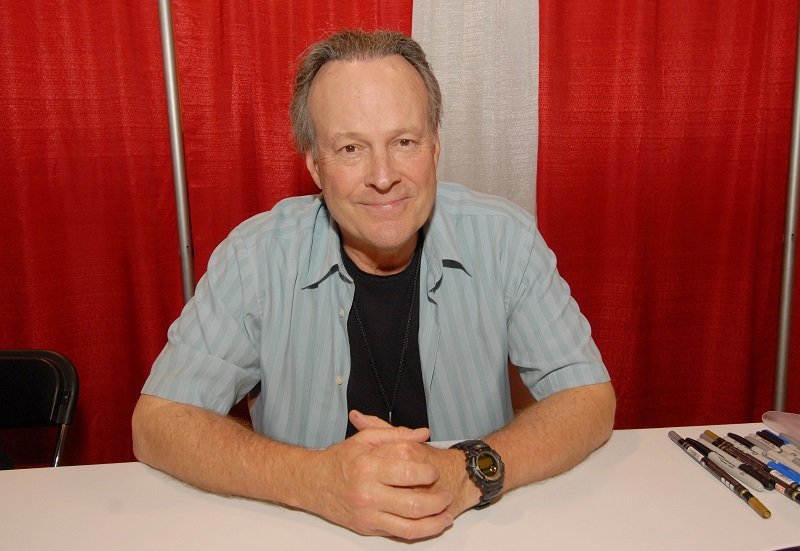 Dwight Schultz on May 18, 2012 in Novi, Michigan | Photo: Getty Images
In late 1980, the play and some of the actors (Schultz included) moved to Los Angeles. Once there, he decided to stay in California and pursue a career in TV and films on the West Coast.
For a man as talented and experienced as Dwight Schultz, finding acting gigs in LA was fairly easy. However, the role that earned him his celebrity status was that of Captain Howling Mad Murdock in "The A-Team."
In that project, he got the chance to work with different stars, including Mr. T, Dirk Benedict, and George Peppard.
GEORGE PEPPARD THROUGH SCHULTZ' EYES
About Peppard, who passed away in May 1994, Schultz once said that he was a movie star in the "best and worst sense," explaining that he would always want to be the most noticed person.
After saying that Hollywood was a place of egos and that Peppard was an example of it, Schultz pointed out that it was probably the reason why the late actor and Mr. T didn't get along.
Dwight Schultz went as far as saying that Peppard couldn't accept the fact that Mr. T, who was not as experienced as him in the entertainment industry, was seen as the main star of "The A-Team."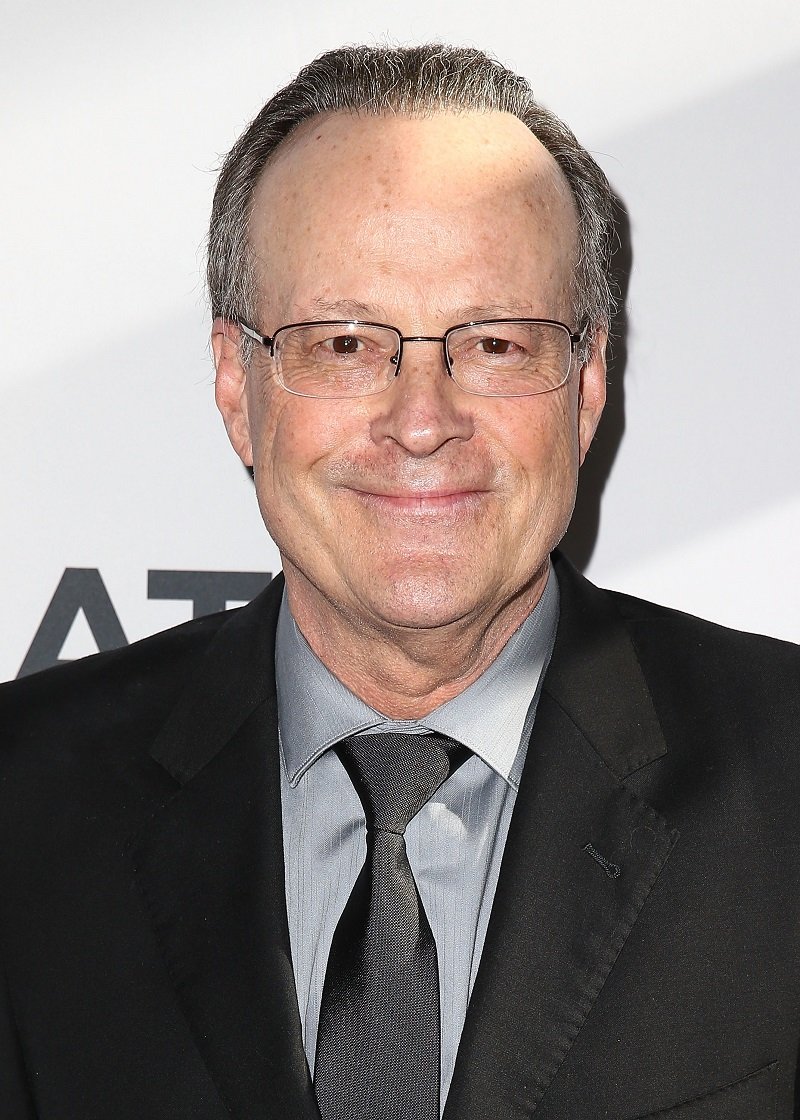 Dwight Schultz on June 30, 2014 in Los Angeles, California | Photo: Getty Images
Apart from that, Schultz also revealed that the producers of the show were about to fire him because they considered he was too "over the top," something that he accepted and embraced by labeling himself as an "over actor."
For the showrunners, he was simply too much to take, so they considered getting rid of him. Fortunately for Schultz, they changed their minds.
He explained that Brandon Tartikoff, the late TV executive and former president of NBC, called Schultz' agent to tell them that the actor's dials were very good.
THE AUDIENCE SAVED DWIGHT SCHULTZ FROM BEING FIRED
By dials, Tartikoff referred to how the audience used to rate the characters of a show. If they liked an actor, they'd turn the dial to the right. If they didn't, they'd turn it to the left.
Given the fact that Dwight Schultz was broadly loved and accepted for his role in "The A-Team," showrunners decided to keep him involved in the project.
In 1990, three years after "The A-Team" ended, Schultz started portraying Barclay in "Star Trek: New Generation." He would later reprise that role in "Voyager" and "First Contact," both of which are part of the "Star Trek" universe.
Most recently, the TV star has been mainly focused on his career as a voice actor, working not only in animated shows but also videogames. He once admitted that, since he has to sign NDAs before working on those projects, he couldn't brag or even talk much about them.
However, Dwight Schultz has never stopped being involved in the business, working on famous titles like "Splinter Cell: Double Agent," "God of War: Chains of Olympus," and "Lego: Dimensions."
Please fill in your e-mail so we can share with you our top stories!