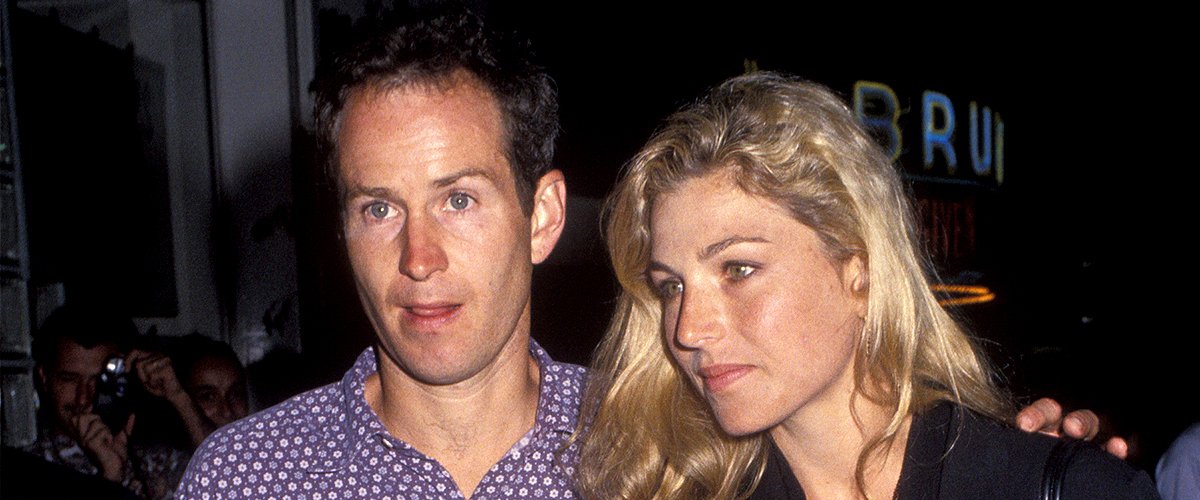 GettyImages
John McEnroe Was Tatum O'Neal's Only Husband — A Look Back at the Tennis Star's Marriage
Former tennis star John McEnroe was once married to Academy-Award winner actress Tatum O'Neal. Their relationship was filled with drugs and quarrels, but even after that, O'Neal has claimed she regrets getting a divorce.
Back in the '80s, John McEnroe was the number one tennis player in the world. He set numerous records on the court, but his achievements were often overshadowed by his temper tantrums and bad attitude against the umpires.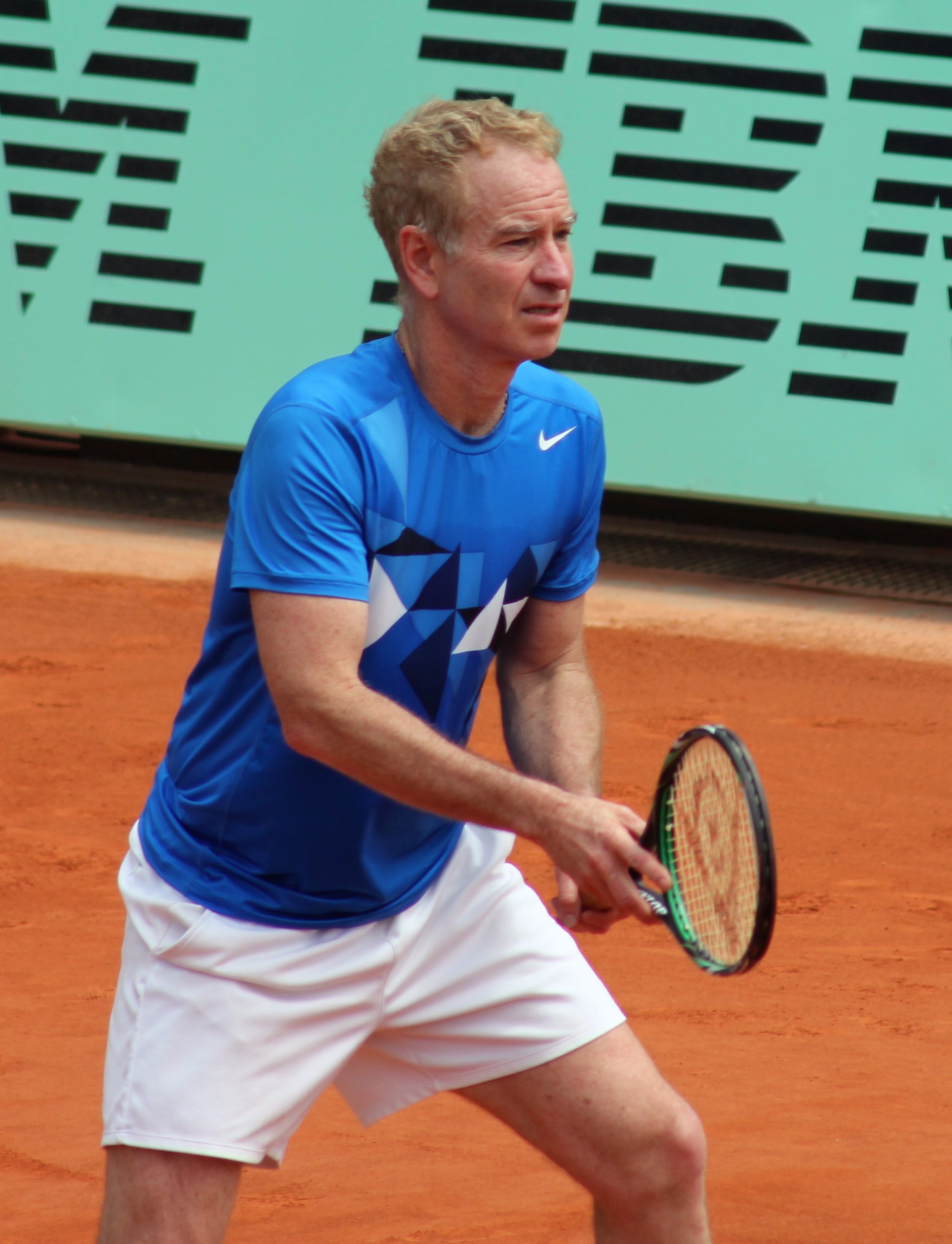 John McEnroe at the 2012 French Open – Legends Over 45 Doubles | Photo By Pruneau - Own work, CC BY-SA 3.0, Wikimedia Commons Images
Tatum O'Neal, on the other hand, was Hollywood's golden child star. She made her debut on film at ten years old in "Paper Moon," where she shared the screen with her father, the iconic actor Ryan O'Neal.
By the time they met, O'Neal and McEnroe had a lot in common. The initial attraction opened the doors for love, and soon after, they had formed a family. Sadly, they didn't get a happily ever after.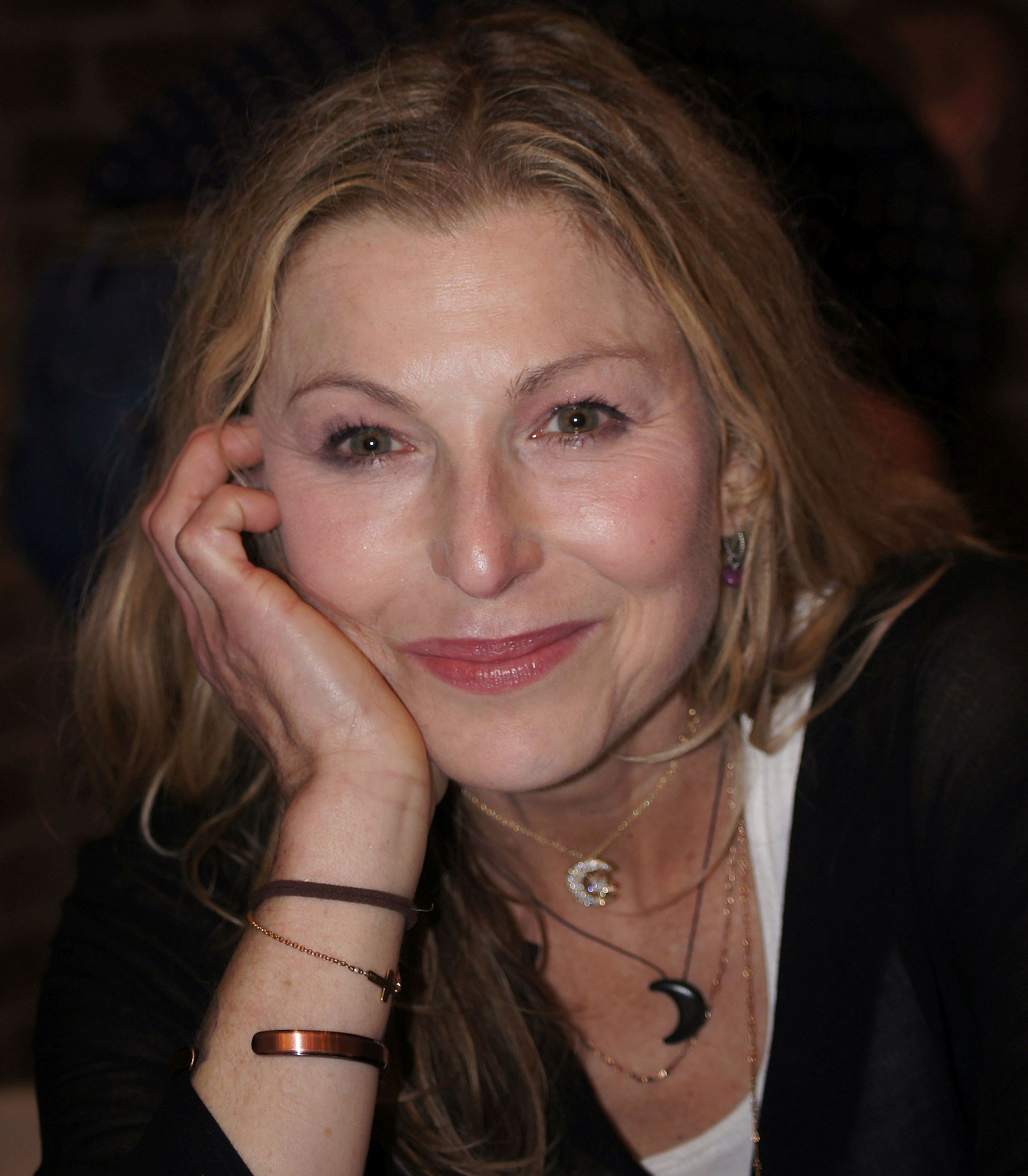 Tatum O'Neal iMid Atlantic Nostalgia conv Hunt Valley M.D. Sept 2019 | Photo By John Mathew Smith & www.celebrity-photos.com from Laurel Maryland, USA - Tatum O Neil, CC BY-SA 2.0
HOW TATUM O'NEAL MET JOHN MCENROE
O'Neal won her first—and only—Academy Award for her performance on "Paper Moon" in 1974, becoming the youngest actress to claim the statue for Best Supporting Actress.
By 1994, O'Neal had checked herself into a rehab facility, but she relapsed again three years later.
Following her win, O'Neal's life took a turn. She kept appearing in films through her childhood and teenage years, and by the time she was 16, she was hanging out with some of the biggest names in the industry.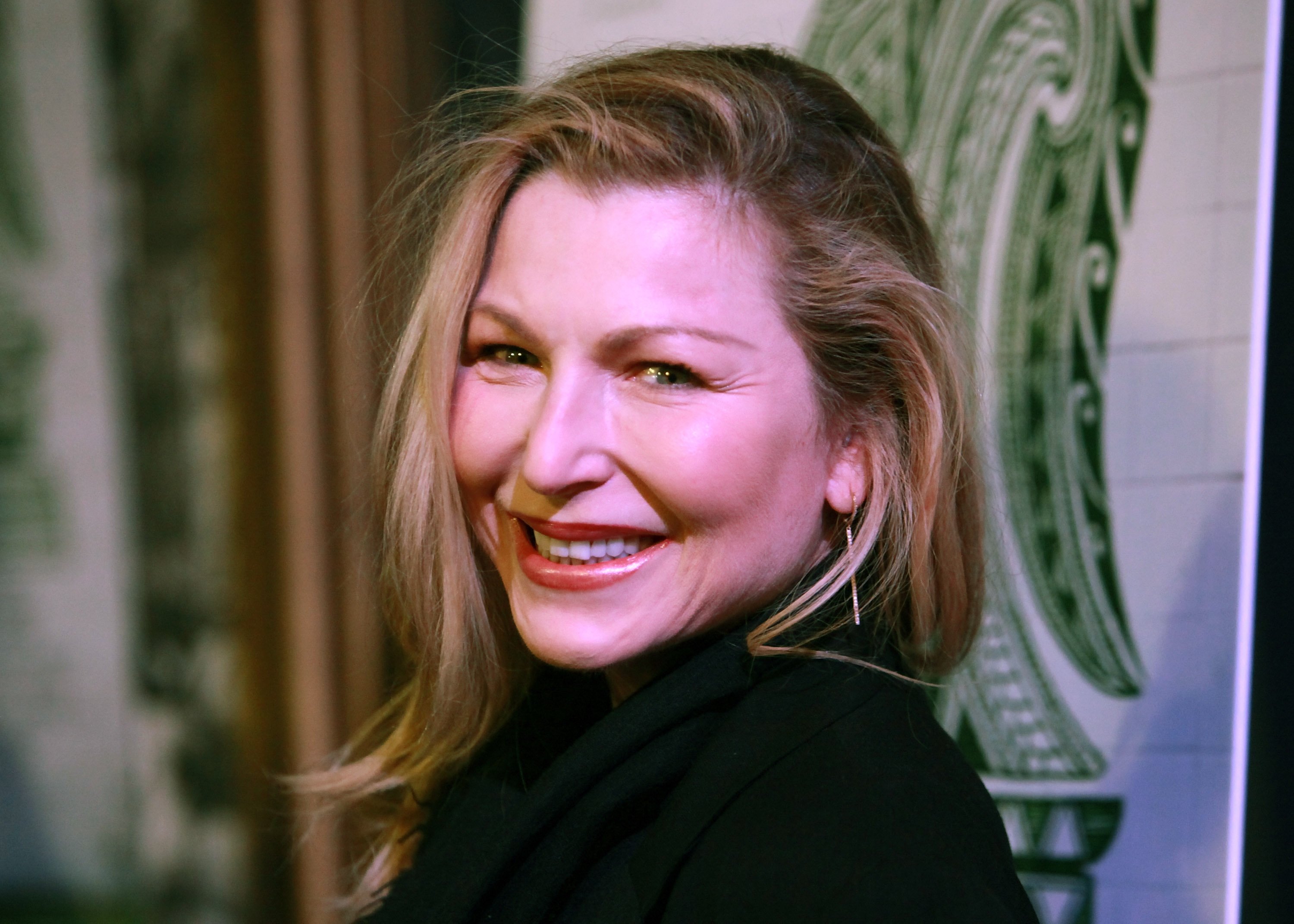 Tatum O'Neal attends the premiere of Broad Green Pictures' "The Dark Horse" at The Theatre at Ace Hotel on March 30, 2016 in Los Angeles, California. | Photo: GettyImages
She dated Michael Jackson, who referred to her as his first love, danced with Hollywood stars at Studio 54, and became Cher's protégé. For all accounts, O'Neal said she was an adult.
It was at one of those celebrity gatherings that O'Neal met her future husband, John McEnroe, who had just won his third championship.
In his memoir book, "You Cannot Be Serious," McEnroe recalled how the night went: Upon entering the party, he immediately set eyes on a girl with dyed red hair across the room, and when she stared back, he approached.
He knew very well who O'Neal was, and she was a fan of him, but they both played it cool. As the night went on, the pair stayed back on a corner talking, and O'Neal would often whisper into McEnroe's ear some gossip about any of the guests.
"At a certain point, it felt natural to kiss her. She smiled. I kissed her again," McEnroe wrote. That was just the start of their blossoming romance.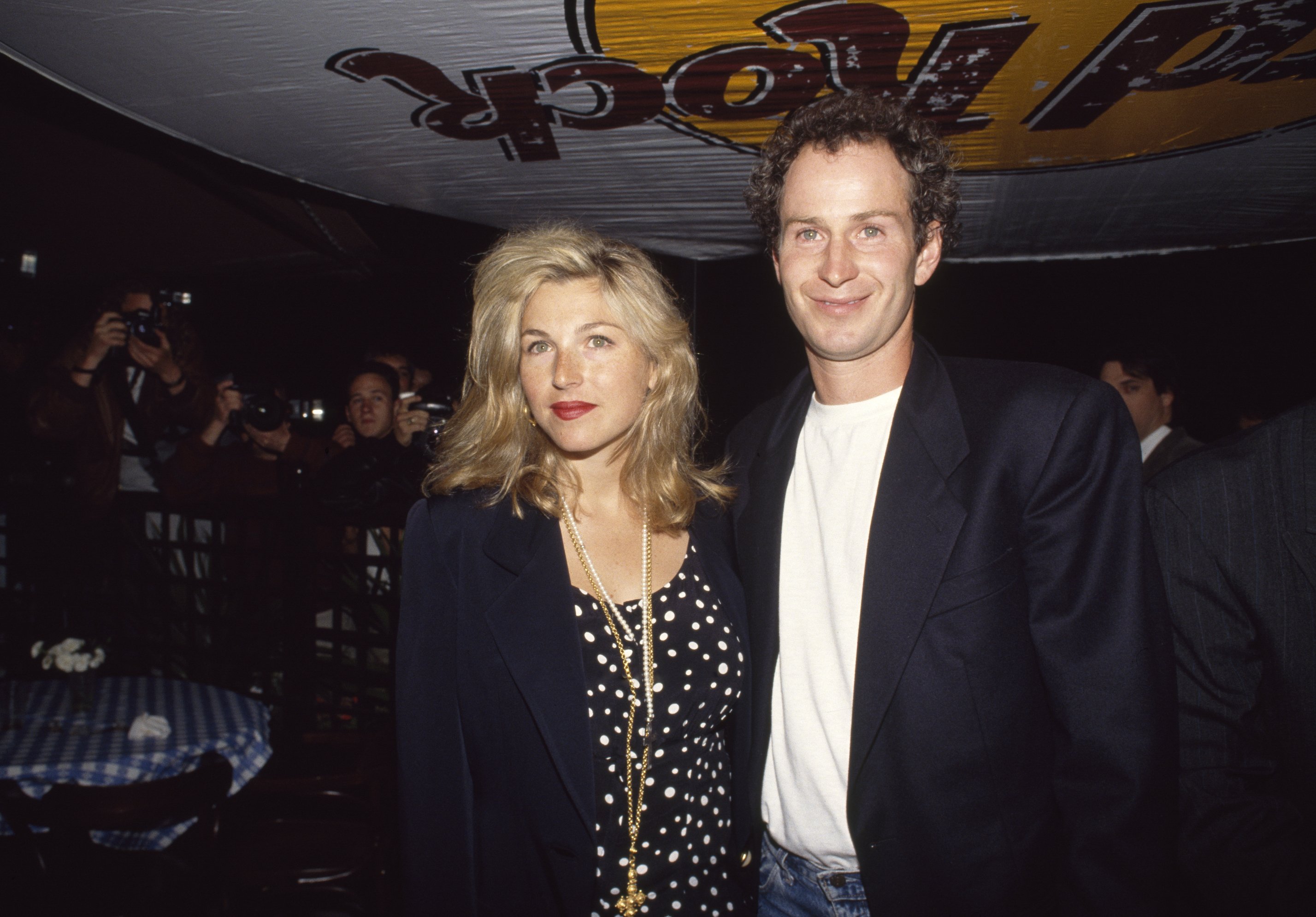 John McEnroe and Tatum O'Neal during the US Open Players' Party at the Hard Rock Cafe in New York, USA circa September 1990. | Photo by Professional Sport/Popperfoto via Getty Images
DATING AMID THE CHAOS
Although McEnroe had a hectic schedule, he often traveled back to Los Angeles between tournaments and practices to see O'Neal.
The problematic tennis star, who used to have trouble getting into Studio 54, was suddenly on Hollywood's A-list, and he and O'Neal drew attention wherever they went, as he explained in his book:
"It felt like open season on me, on her, and especially on the two of us together. Suddenly, wherever I went, it felt like a spectacle."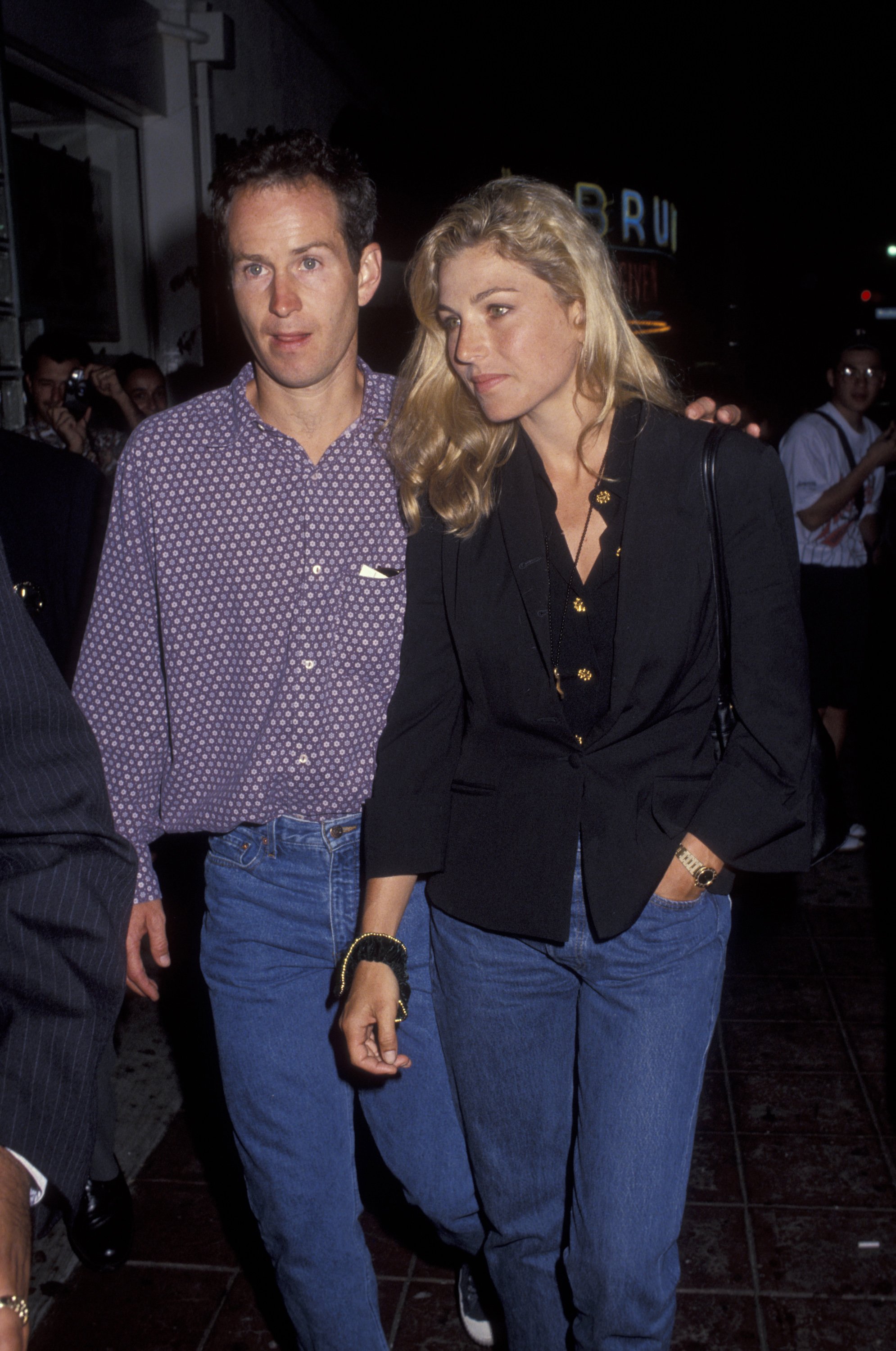 John McEnroe and Tatum O'Neal | Photo by Ron Galella, Ltd./Ron Galella Collection via Getty Images
Behind closed doors, their relationship soon became a rollercoaster with drugs involved. McEnroe used for entertainment purposes, but O'Neal was developing an addiction.
Things got heated when O'Neal used all of the drugs McEnroe had in safe in his New York complex while he was away. He thought they could help each other: O'Neal needed to control her addiction, and McEnroe needed to control his temperament.
The apparent solution for McEnroe, according to what O'Neal said in an interview with NBC News, was to have children.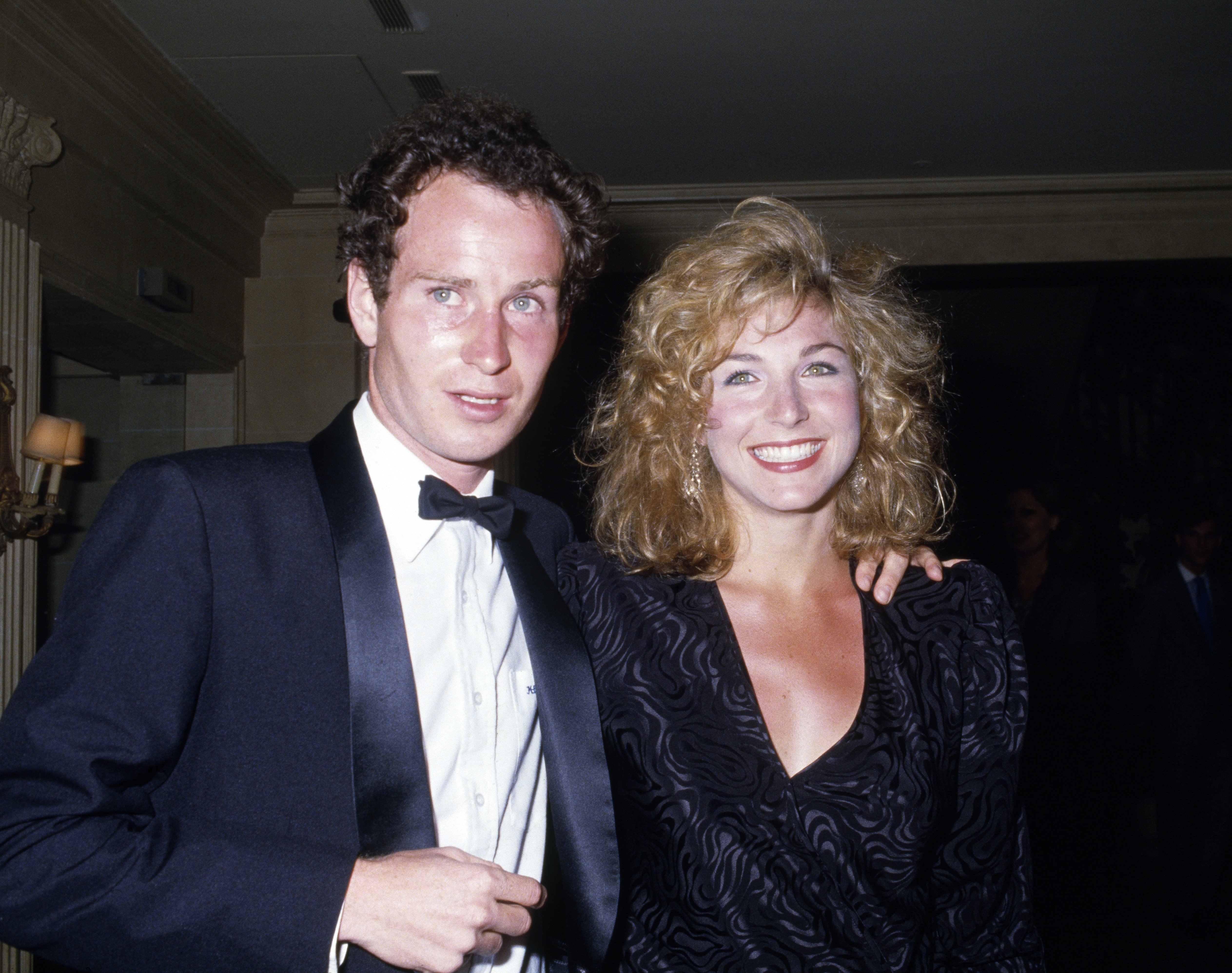 John McEnroe and Tatum O'Neal at the Players' Evening event during the French Open Tennis Championships on May 4, 1985 in Paris, France | Photo: GettyImages
FIRST COME KIDS, THEN MARRIAGE
The couple welcomed their first child, son Kevin, in May 1986. They married three months later in Oyster Bay, New York, and no one from O'Neal's family attended the ceremony.
"All I did at my own wedding was show up as if I were a gate-crasher instead of the bride," O'Neal claimed.
Although the marriage had its ups and downs—with McEnroe revealing in his book that when they weren't involved in long silences, there were screaming matches—the couple welcomed a second child, Sean, in 1988.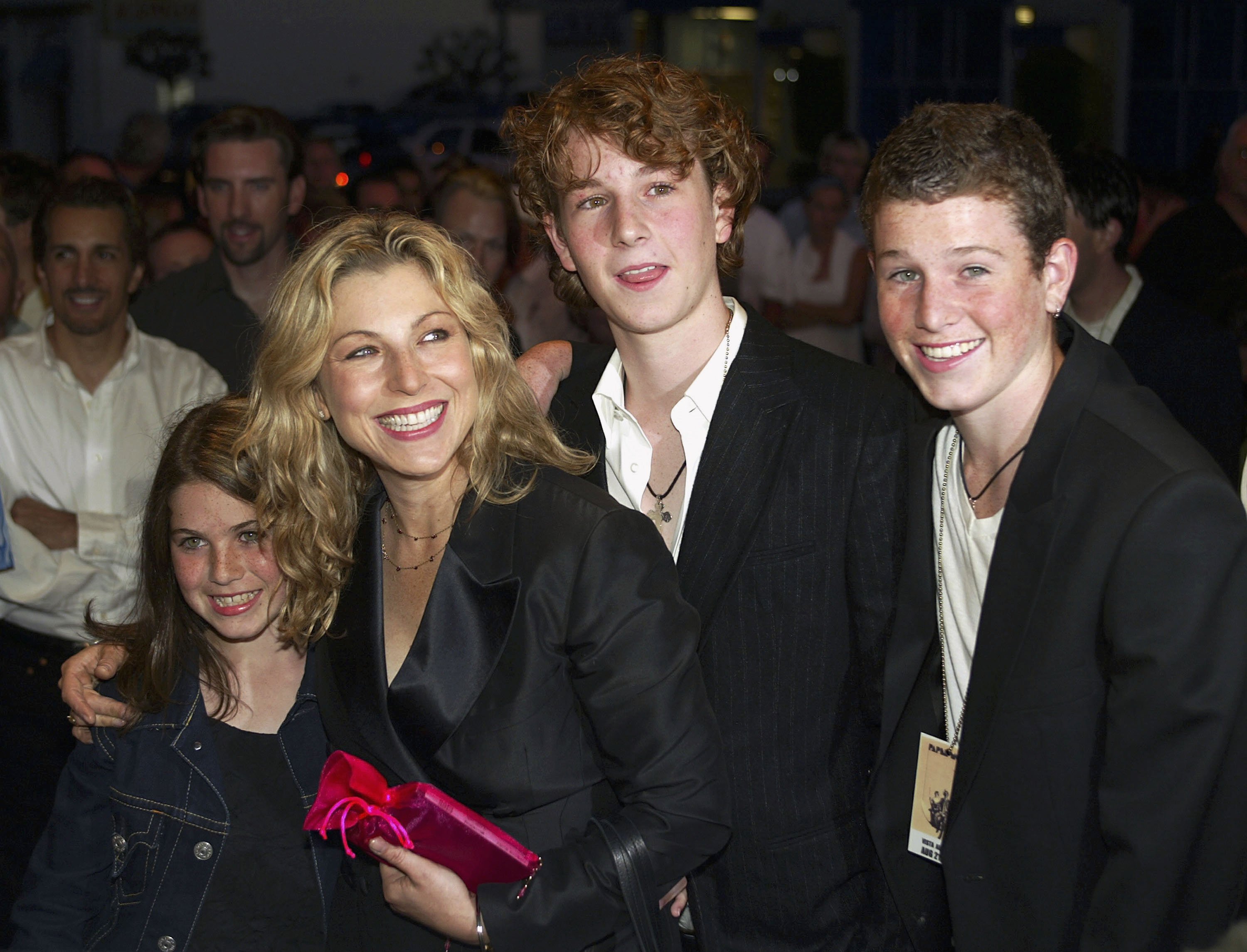 Tatum O'Neal and her children Emily, Kevin and Sean McEnroe arrive at the 30th anniversary screening of "Paper Moon" at the Vista Theater August 21, 2003 in Los Angeles, California. | Photo: GettyImages
By the time their daughter Emily was born in 1991, O'Neal and McEnroe's relationship had almost hit rock bottom.
DIVORCE & CUSTODY BATTLE
Although O'Neal had stopped taking drugs to take care of the kids, McEnroe believed she was bitter about having to stay at home while he had a career.
O'Neal, on the other hand, accused him of bringing his outburst from the tennis court to their home, sometimes exhibiting abusive behavior and "being a bully."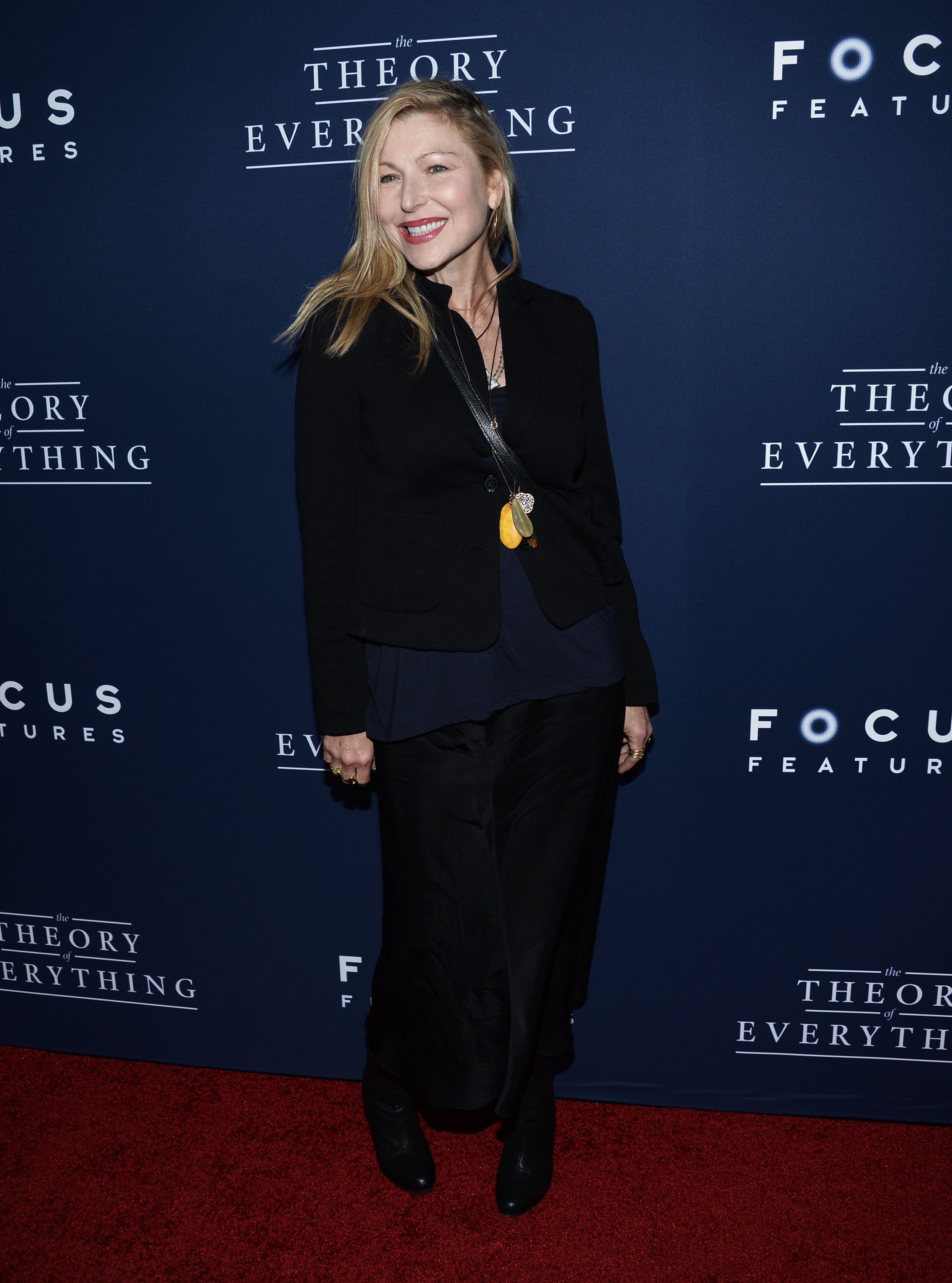 Tatum O'Neal arrives at the Los Angeles premiere of "The Theory Of Everything" at the AMPAS Samuel Goldwyn Theater on October 28, 2014 | Photo: GettyImages
They separated in 1992 and divorced two years later. Initially, the ex-couple shared the custody of the three kids, but having to spend alternate weeks alone and away from the children led O'Neal back to old habits.
She started using cocaine and heroin, explaining in her memoir book, "A Paper Life," that she "had started craving it psychologically, longing to sink into oblivion."
By 1994, O'Neal had checked herself into a rehab facility, but she relapsed again three years later, and things got to a halt when Emily, then 7 years old, found a syringe in her mom's apartment.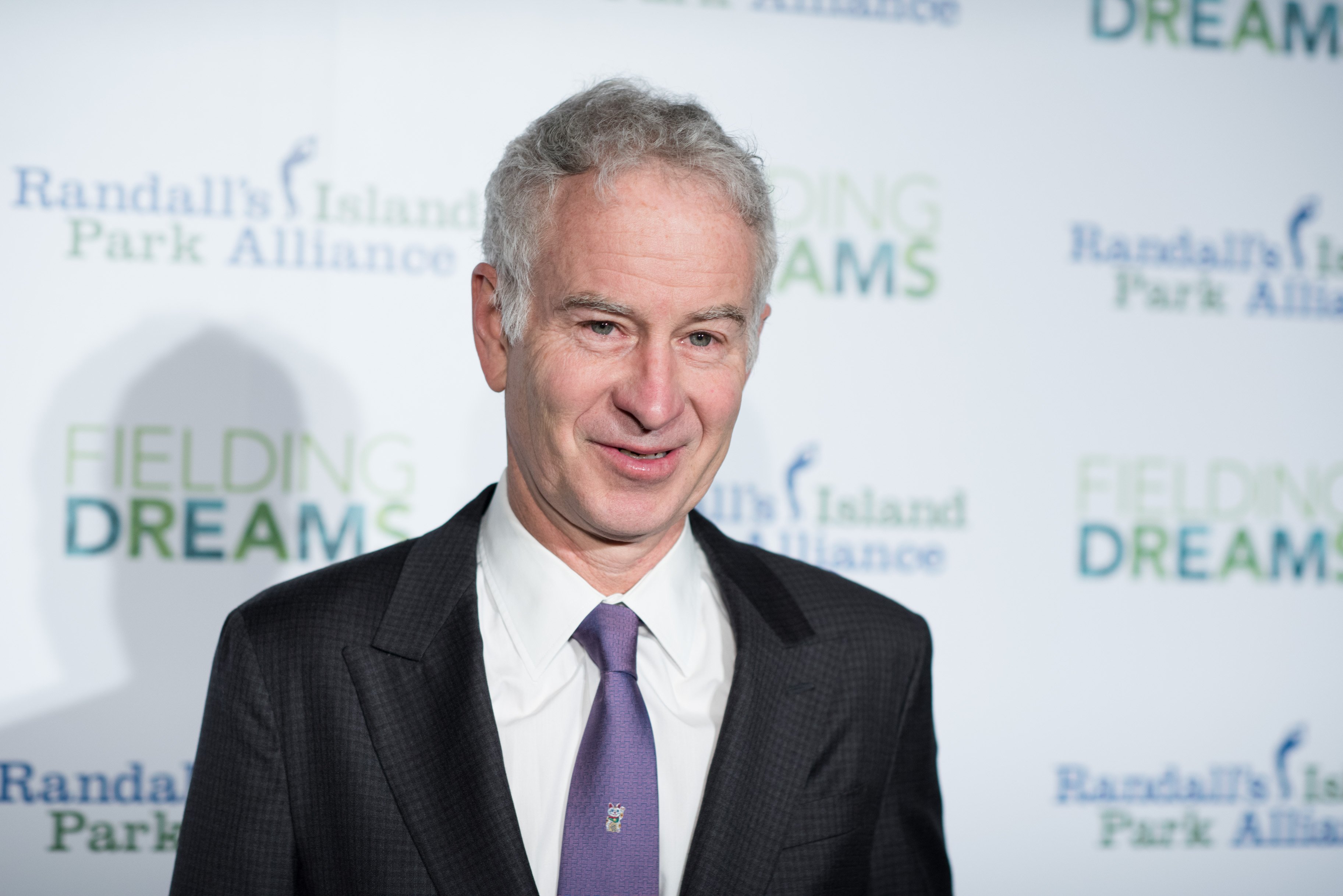 John McEnroe attends the 2016 Randall's Island Park Alliance Fielding Dreams Gala on March 8, 2016 in New York City. | Photo: Getty Images
McEnroe successfully filed for the sole custody of the kids following the incident, and O'Neal was awarded supervised visitations and had to submit to drug tests before seeing the kids.
O'NEAL'S BIGGEST REGRET
McEnroe soon moved on with his life. He married singer Patty Smyth in 1997 and welcomed two daughters, Anna and Ava.
O'Neal, on the other hand, never remarried. However, she managed to stay clean and has a beautiful relationship with her kids, especially with her daughter Emily, who's now an actress as well.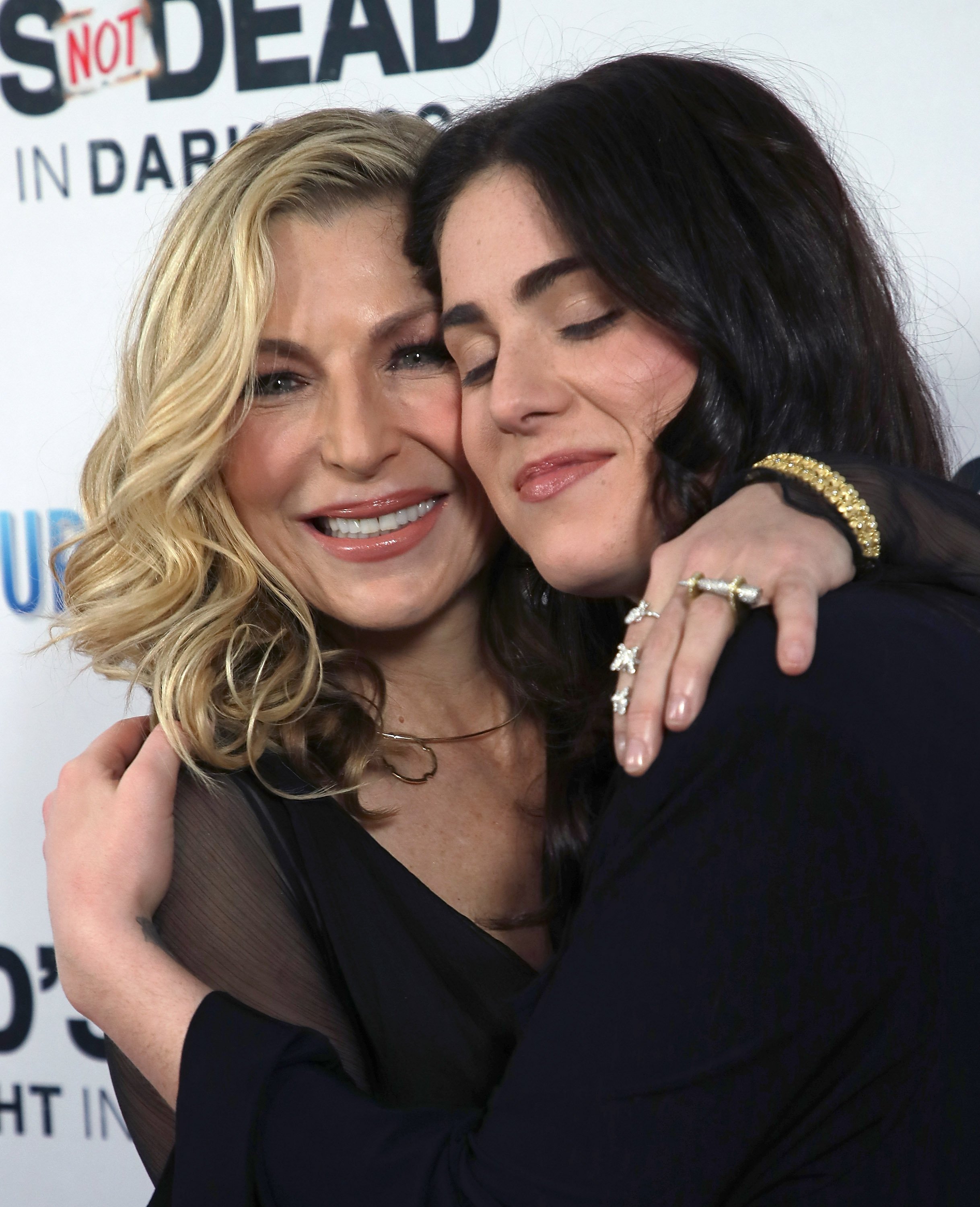 Tatum O'Neal and daughter Emily McEnroe attend the "God's Not Dead: A Light in Darkness" premiere at Egyptian Theatre on March 20, 2018 in Hollywood, California. | Photo: GettyImages
Surprisingly, the "Wicked Wicked Games" star referred to her married days as the happiest time in her life during an interview with CBS's "Sunday Morning."
"Sometimes we think we're making the right decision and maybe we aren't. And I have to live with that, too," O'Neal stated. When the interviewer asked what she meant by that, O'Neal replied,
"Well, to leave my marriage."
O'Neal confessed she questions whether divorcing was the right decision. After, she said she was loved and cared for, and said she has never met anyone that comes close to her ex-husband.
Still, O'Neal is aware McEnroe is doing fine. And they have a cordial relationship. "He's happier, and I'm happy for him. And that makes me happy," she concluded.
Please fill in your e-mail so we can share with you our top stories!