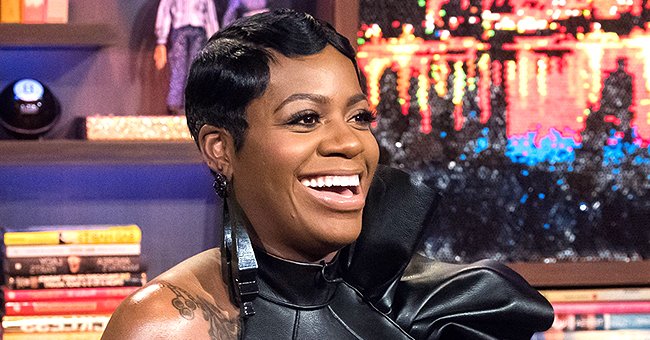 Getty Images
Fantasia Barrino Stuns in Black and Orange Maxi Dress With Deep Neck in a Video With Husband

The American Idol winner has been through a lot in her life and now that she is in a better place, she wants to help others use their talents to improve themselves and their communities. And she has never looked better!
35-year-old singer and actress Fantasia Barrino has been especially active in social media since the COVID-19 outbreak forced everyone to change their ways radically in order to prevent the further spreading of the disease.
Not only she has been using all that unplanned free time to flaunt her style and loving family, but she has also remained active with her music and has tried to do what she can to help during this unprecedented health crisis.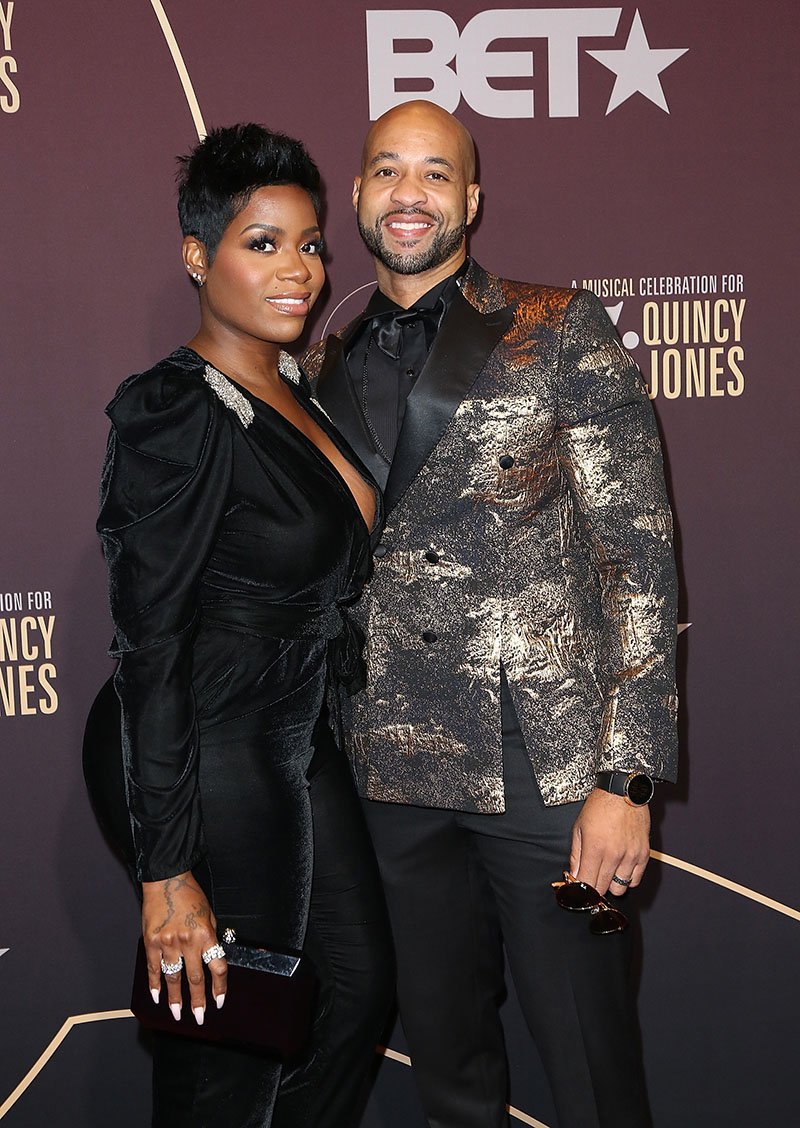 Fantasia Barrino and her husban Kendall Taylor arrive at "Q 85: A Musical Celebration for Quincy Jones" presented by BET Networks at Microsoft Theater on September 25, 2018 in Los Angeles, California. I Image: Getty Images.
CARING BUT IN STYLE
In a joint effort with her 39-year-old husband Kendall Taylor, Barrino has been hosting a series of Instagram Live talks titled "Bringing Your Gifts To The Table" on which the couple vows to help people find out what they can offer during these times.
Barrino and Taylor have been doing this every Tuesday, the latest being on June 9, 2020, when more than 100.000 people tuned in to benefit from their positive and uplifting message.
"Let's continue to Rise and Thrive in Love!" Barrino invited her audience in her post's caption.
But as much attention as their fans paid to what they had to say, Barrino's choice of an outfit for the session its impossible to ignore, proving that she really cares about appearing in front of her audience with the best of looks.
Barrino wore a black and orange maxi dress as she sat besides Taylor, all dressed in black, by the fire at home to lead a one-hour conversation.
The dress, with long sleeves and reaching the feet, had a deep neckline that her dresser had trouble fixing by the beginning of the clip.
During the talk, the couple addressed the issue of disparities in healthcare, and they considered different things that we all can do as individuals to lend a hand.
"That was amazing! Please continue because you guys can reach so many people," a grateful fan wrote in the comment's section of the post.
YOUNG GRANDMOTHER
Barrino was only 32 years old when Taylor's son Treyshaun and his girlfriend Kayla gave to a baby in 2016, and being Treyshaun's stepmother for a year, the singer assumed the role of grandmother happily.
Early in 2020, Barrino and Taylor were blessed with the birth of a second grandchild, a boy named Kyan Jeremiah, as Barrino was proud to share in her Instagram feed.
A QUEST FOR PEACE
Barrino was a 19-year-old singer mother to daughter Zion in 2004 when she became the winner of "American Idol" Season 3, and while the victory gave her a chance at a career, she still struggled in her personal life.
Bad decisions and a difficult background made Barrino lose her north and it ultimately led her to try to take her own life. While she recovered, the event reached the media and added to the rumors about her.
But now, Barrino seems to be finally getting back on her feet and she is ready to take the entertainment world by storm once again.
Married to a man that has helped her make peace with herself and her relationship with God since 2015, Barrino can look back and understand her past problems as ways for her to learn how to make the most out of life.
"I've been through a lot and I've learned a lot. I believe that that was necessary and on purpose for me to be able to be the woman I am today and run a business," Barrino told CNN in May 2019.
The singer released her seventh album, titled Sketchbook, around that time, and most recently she has announced her return to the stage for a Live Virtual Concert at the Fillmore Charlotte, which shows that she is as active and creative as ever.
The National Suicide Prevention Lifeline is 1-800-273-8255. Other international suicide helplines can be found at befrienders.org
Please fill in your e-mail so we can share with you our top stories!