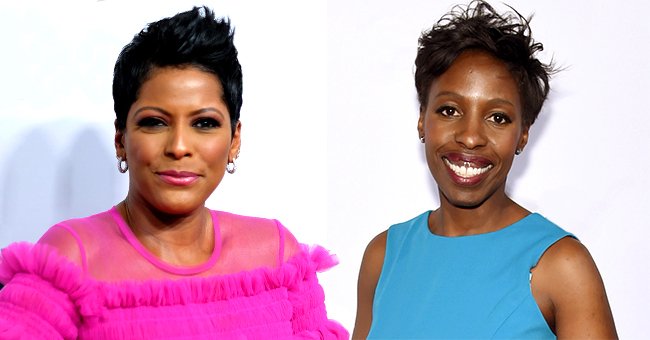 Getty Images
How 'Tamron Hall Show' Executive Producer Candi Carter Made History as a Black Woman

Tamron Hall gives a special shoutout to her show's Executive Producer who is making history in the entertainment industry.
Tamron Hall is one of the few members of the Black community to be given the opportunity to host her own talk show. While she is a trailblazer in her own right, there is another woman making history behind the scenes.
In March, Hall tapped Candi Carter as her showrunner and Executive Producer. According to Tamron, regardless of how good you are at your job, you will always need a coach.
THEIR SHOW'S HIDDEN GEM
Carter previously worked at "The View," where she was the first-ever Black woman to become an Executive Producer. Now, Tamron credits her for being her mentor and for making sure the show is always of good quality.
"She is my Phil Jackson. I know this show is in great hands and I know the quality of what we're seeing right now in this makeshift studio is because of her. Point blank, period."
CANDI'S WORK BACKGROUND
According to Candi, she's always loved storytelling. While she was on "The View," which is known for its political nature, she is happy to be back in the daytime talk show set up, this time with Tamron.
Prior to working with the view, she worked on "The Oprah Winfrey Show" as senior producer for fifteen years before they went off-air in 2011. Now, being able to do what she loves to do on Tamron's show is something exciting for her.
A DIVERSE SHOW
Aside from Carter, Tamron has made it clear that she appreciates staff members very much. As in May, she allowed an Essence staff member to get married virtually through her show.
"The Tamron Hall" show has been off to a great start, and it provides a fresh perspective on different topics due to the diverse guests they bring into the show. Aside from having surprise weddings like what happened last month, she also opens up about personal topics.
HER SON MOSES
Recently, Hall spoke to actor and comedian Anthony Anderson about the title "Black Moses." During their talk, she revealed that she did not name her son Moses after the bible figure.
It turns out, she named him after "Black Moses," Isaac Hayes. Hayes became known as such after releasing his fifth studio album, which was named "Black Moses." Since then, fans have called him that, and the name influenced Tamron Hall entirely.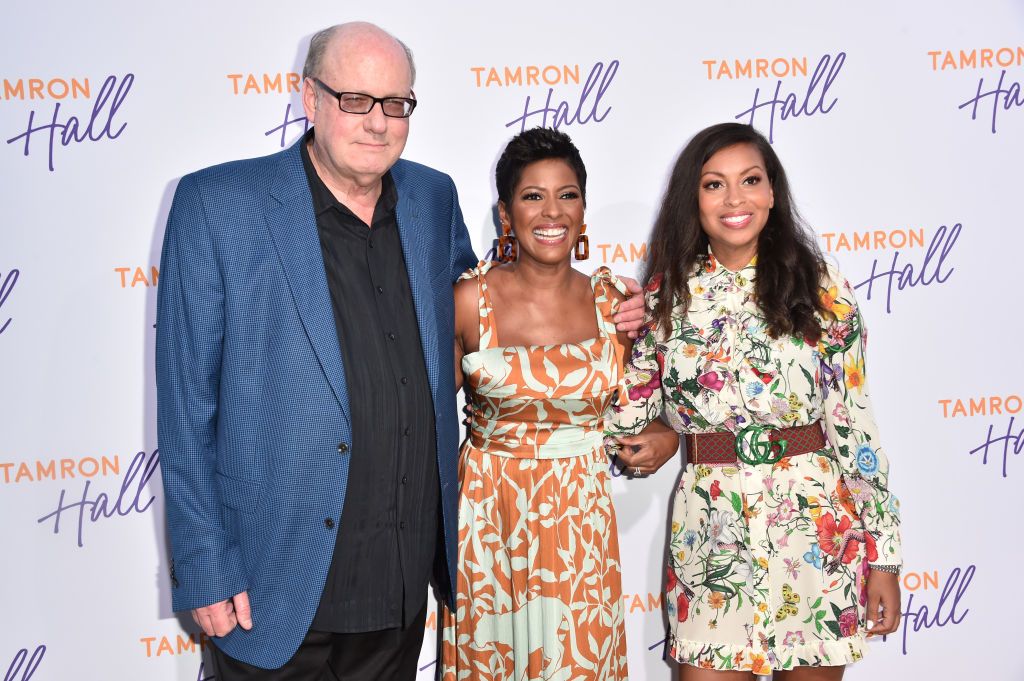 Tamron Hall launching her new namesake TV show | Source: Getty Images
Tamron Hall welcomed her son Moses with husband Steve Greener on April 25, 2019. Now, the happy family makes the most out of their time together, following her adjustment to motherhood.
Please fill in your e-mail so we can share with you our top stories!