Angela Simmons Kisses Her Son Sutton at Beach in a Touching Photo
Reality star Angela Simmons's shared an adorable photo of herself kissing her son on the beach, and the resemblance is apparent. 
Angela Simmons and her son look precisely alike, and it's even more evident in the latest photo that she has shared. 
The adorable snap showed the mother and son sharing a kiss while spending time at the beach with Simmons captioning it, "So filled with love."
The "Growing Up Hip Hop" star shares her three-year-old son Sutton Jr. with her ex Sutton Tennyson who was gunned down during a dispute in 2018.
Simmons opened up about the moment she had to tell her son that his father had been killed during the reality show. She broke down saying, 
"This is the first time I'm having to explain it to him, which is like, super sad because he's three. How do you explain to a three-year-old that they're never going to see them again?"
Michael Williams was charged with the murder, with authorities saying that Tennyson was shot 13 times in his driveway because of a dispute over money.
Williams was identified as the culprit by his license plate and eventually turned himself in. He has denied the allegations.
He would have to have certain qualities to become a part of her life.
Recently, Simmons opened up about wanting to date again, as soon as quarantine was over and as long as they did not bring any drama.
She added that while she was open to dating, he would have to have certain qualities to become a part of her life. She said, 
"He has to definitely be a family man, God-fearing, funny, established, it's a long list. My son will definitely have to give his approval."
In March, Simmons had been tied to Bow Wow. However, there seemed to be a love triangle forming that included Romeo Miller. 
Miller and Simmons have been on the show since the beginning and also work as co-executive producers; however, Romeo has always wanted to take their friendship further.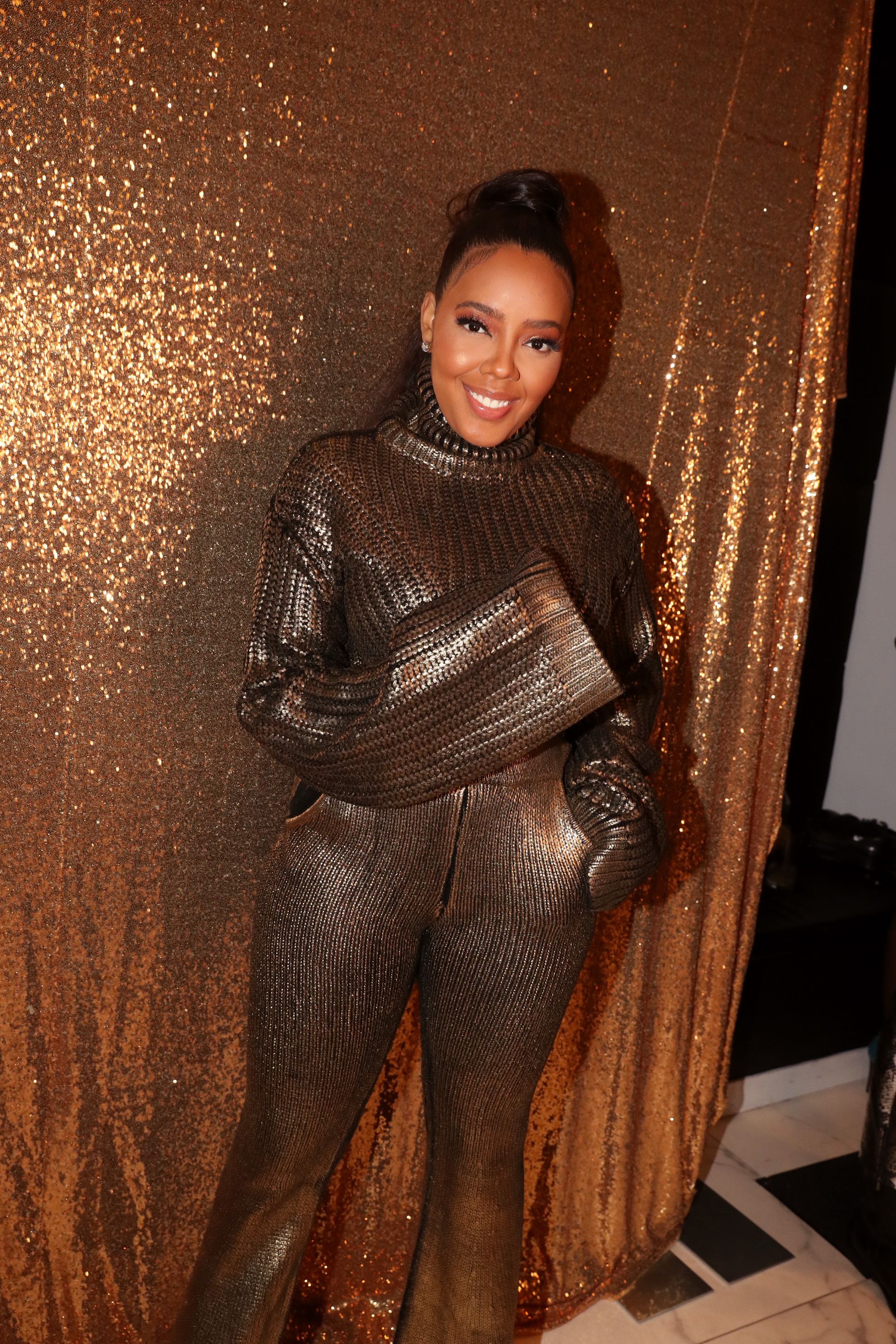 Angela has been staying indoors with her son during the COVID-19 pandemic and sharing the struggle of looking after her child as a single mother. 
She recently shared a photo of herself with her son with the caption "mom is tired," calling her fans to pray for single parents.