Gabrielle Union's Daughter Kaavia Wears Oversized Yellow Jacket in a Cute Photo
The cold was too much to handle for Gabrielle Union's daughter, Kaavia James, in a recent picture posted on her Instagram page that showed her clad in an oversize jacket. 
Kaavia James, the adorable daughter of Dwyane Wade and Gabrielle Union, is an internet star and is popularly known as "The Shady Baby" due to her famous facial expressions. 
The 18-month-old owns an Instagram account that is managed by her parents, and a recent post made on the page showed the adorable baby clad in an oversized yellow jacket, protecting herself from the cold.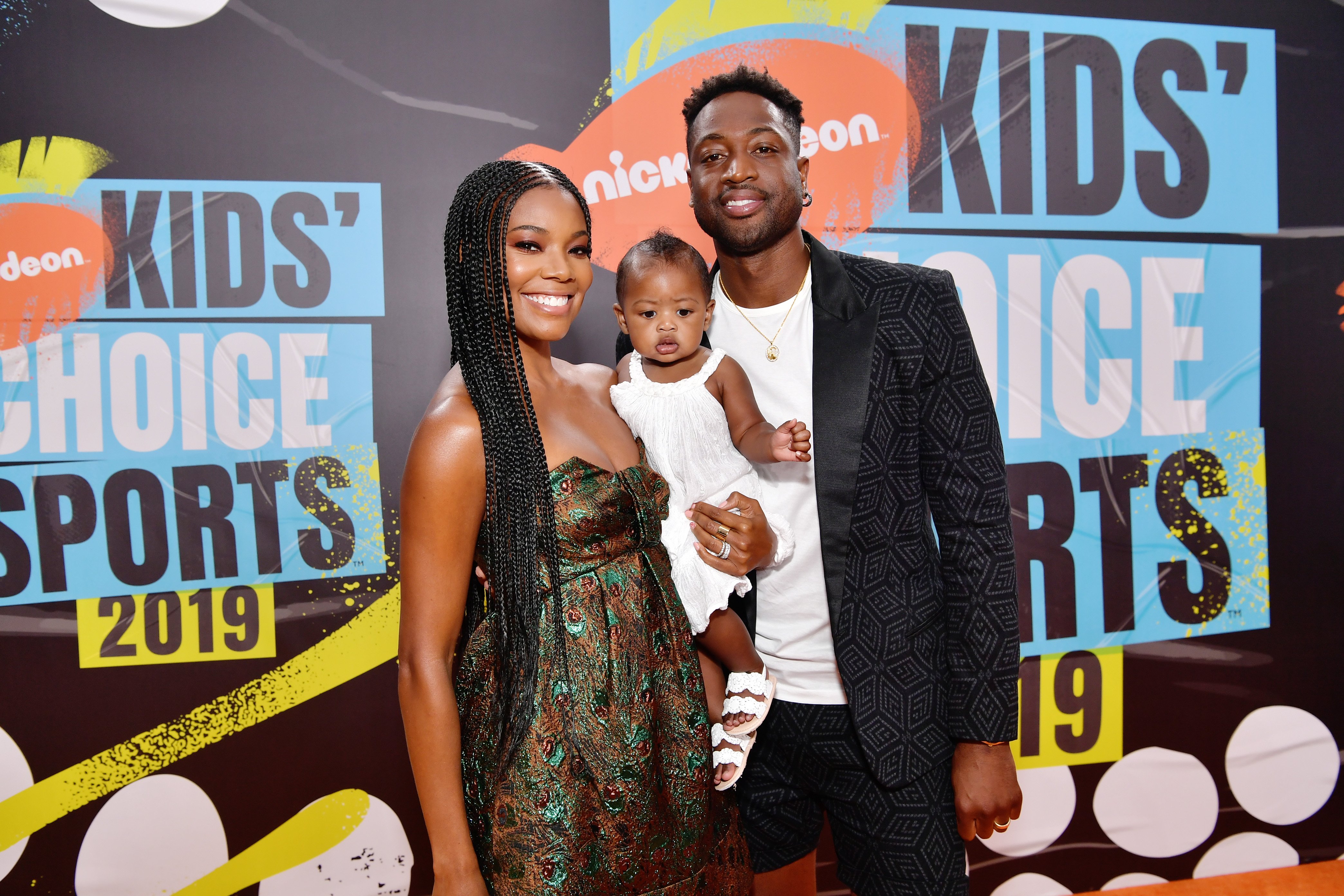 Three pictures accompanied the post, with the first of the lot showing Kaavia, looking as though she was trying to call someone's attention, but wrapping herself well with the jacket. 
In the second photo, the shady baby gave a glimpse of her facial expressions, making a face at the person behind the camera, with the third photo not so different.
Kaavia has about 1.2 million people following her on Instagram, and a number of them commented on her post, with many of them agreeing that she was indeed a cute baby. 
One of her followers said that Kaavia was the cutest and brought a smile to people daily, while another person described the shady baby as a walking meme, wondering how she does it every time. 
As soon as her mother set her on the chair and left, Kaavia couldn't help herself and went over to the Bitsy's taking a bite out of them.
Kaavia's burgeoning reputation grew to greater heights during quarantine, with so many memes centered around her facial expressions hitting the internet. The toddler also partook in an online challenge.
The challenge, which happened in May, was the viral TikTok Patient Snack Challenge, where moms tested their children's patience to see how long they could hold on without gobbling tasty treats placed in front of them. 
Kylie Jenner's daughter, Stormi Webster, passed the challenge in flying colors, but when Gabriella Union tested Kaavia, the adorable tot failed at it. Gabrielle Union tested Kaavia with a cup of Bitsy's Brain Food. 
The actress brought her daughter to the living room, asking if she was ready for a snack. Union then urged Kaavia to wait till she came back before having the snack. 
However, as soon as her mother set her on the chair and left, Kaavia couldn't help herself and went over to the Bitsy's, taking a bite out of them. Union returned, telling her daughter that she thought they were going to wait, before asking her to continue eating. 
Gabrielle Union was live on Ellen a month ago, where she talked about her daughter's famous expressions and rising fame, describing the little tot as the "George Calin of babies." 
The "L.A's Finest" star also spoke about the new children's book, "Welcome to the Party," which she wrote to celebrate Kaavia's birth via surrogacy and also to let her daughter know that she is loved and wanted, despite her arrival via non-traditional means.