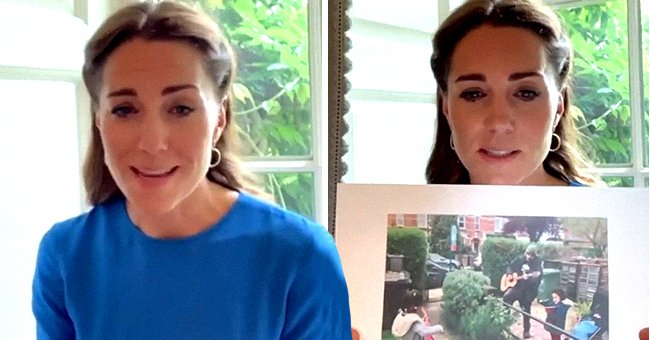 Instagram/kensingtonroyal
Kate Middleton Shows Touching Images from Her Community Photography Project – See the Video

Kate Middleton, the Duchess of Cambridge, is getting ready to share a new passion project with the world. Now, she's encouraging people to join her as well.
Earlier today, Kensington Palace shared a video on Instagram where the Duchess shared pictures from the #HoldStill project. She had started the project to capture British citizens and how they have been coping with the lockdown.
In the clip, the Duchess thanked the people who had shared their pictures. She went on to share some of the submissions that have caught her attention.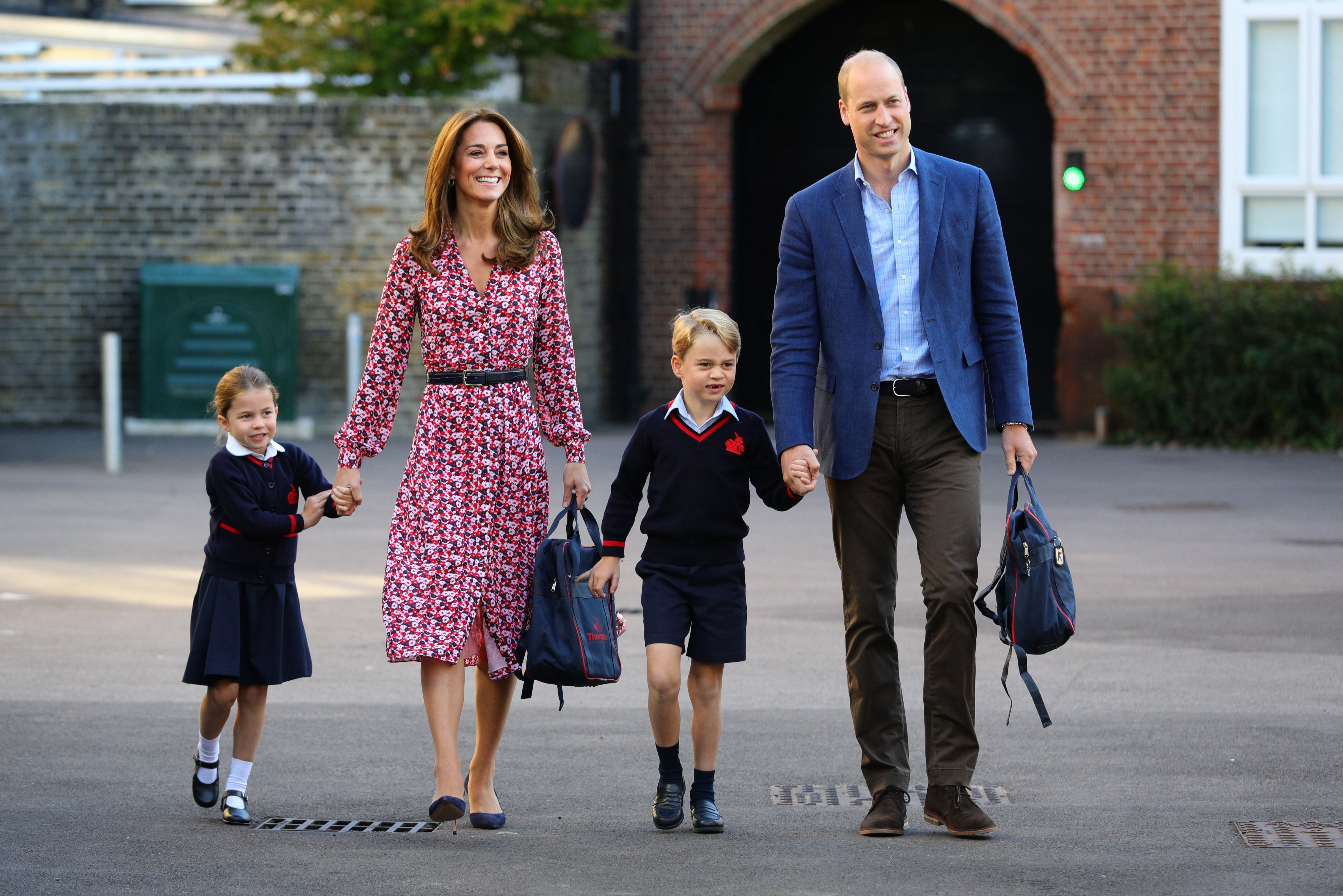 Prince William and Kate Middleton take Prince George and Princess Charlotte to school in London on September 5, 2019. | Photo: Getty Images.
A lot of the pictures showed everyday Brits in their daily life. With lockdowns forcing people to stay at home, many have had to find new ways to cope with work and family.
Kensington Palace also encouraged people to keep sending in pictures. As a part of the captions, the Palace explained:
"You can submit an image through the link in our bio, and have the chance to be one of 100 photographs on display..."
The entire point is to allow citizens to tell their stories. Pictures capture quite a lot, and people have a lot to tell about their life at home. Many have sent submissions already, with the hopes of being one of the shortlisted.
Duchess Kate kicked off the #HoldStill campaign last month. At the time, she encouraged people to send their portraits through three themes: Helpers and Heroes, Your New Normal, and Acts of Kindness.
The campaign will assess the images based on the emotion that they convey.
She and the campaign will select some shortlisted images to feature in what she calls a "gallery without walls." Encouraging people to participate, she said in the video:
"...together, I hope that we can build a lasting illustration of just how our country pulled together..."
The campaign will assess the images based on the emotion that they convey. So, it doesn't quite matter if the pictures are of the best quality or not.
Some of the pictures that Middleton showcased did just that. In one, two healthcare workers slept on a couch, as they appeared to have been drained from work.
Another showed a set of neighbors jamming it out as they maintained social distance. Led by a guitar-wielding adult, everyone displays an instrument as they play along.
A separate picture showed two relatives playing a game of tic-tac-toe. The picture showed them using markers across a window, essentially maintaining social distancing.
Please fill in your e-mail so we can share with you our top stories!