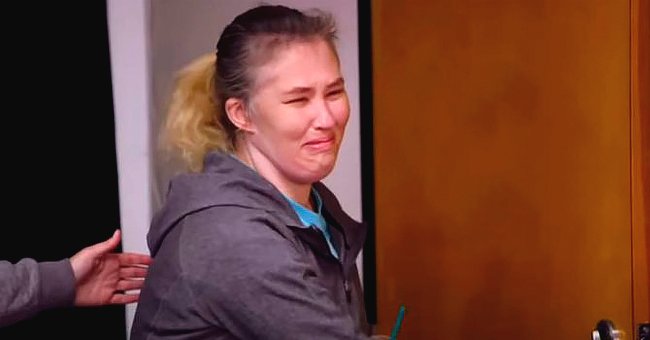 twitter.com/TooFab
See Mama June's Emotional Reunion with Daughter Pumpkin

Mama June and her daughter Pumpkin had an emotional reunion after six months of being apart.
Fans would reckon that Mama June and her daughter, Pumpkin, had a strained relationship that separated them for six months! The teaser for the new episode of "Family Crisis: Face Off With Mama," showed Mama June and her estranged daughter meeting again.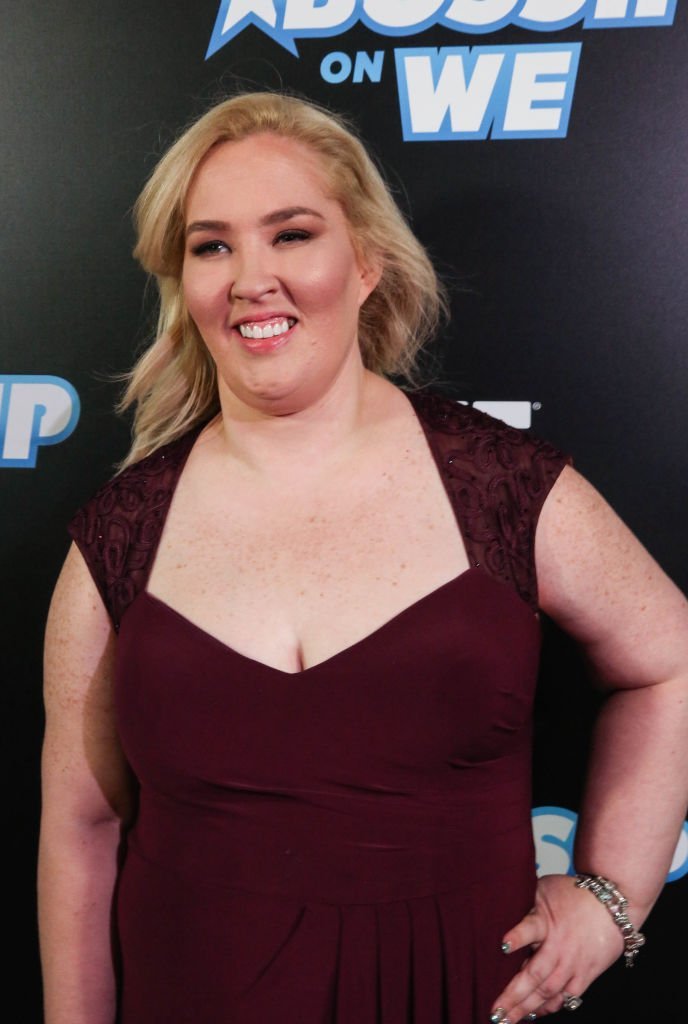 June Shannon "Mama June" attends the 2nd Annual Bossip "Best Dressed List" event at Avenue on July 31, 2018. | Photo: Getty Images
MAMA JUNE GOT TEARY EYED
The short clip began with Mama June walking towards a production office where Lauryn "Pumpkin" Shannon was. Upon seeing her daughter, the Shannon family matriarch teared up and admitted that she looked like "a hot mess." She wore a grey hoodie over a blue t-shirt, a pair of camo pants, and white footies. Mama June said:
"I just like threw some clothes on and walked out the door…"
In her confessional, Pumpkin admitted that her mom looked different and unlike her glamorous self. The young adult said: "It's really strange to see my mother like this. We're talking about the lady who got her hair done every two weeks…" Lauryn added that she felt she made the "right" decision by not taking Alana with her.
THE CAUSE OF THE RIFT
Last year in March, Mama June got entangled in with the law on the alleged possession of crack cocaine and a crack pipe. The 40-year-old was charged with the possession of a controlled substance and drug paraphernalia.
These days, Mama June is working towards fixing her rocky relationship with her kids.
Mama June's boyfriend Eugene "Geno" Edward was also incarcerated and charged with the same crime and third-degree domestic violence. The two reality personalities were also charged with felonies. The couple pleaded not guilty in an Alabama court.
MAMA KEEPS FIT
Updates on the Mama June "From Not to Hot" personality show that she has been working towards keeping fit. In may, Mama June took to Florida beach, where she dedicated some time to practice yoga. It seems she is determined to get in her feet after her lawsuit issues.
On her Instagram page, Mama June shared a photo of her and musician Adam Barta taking different positions for their yoga session. She sported blue floral print fitting pants and a black t-shirt with her hair slicked into a ponytail. On her Instagram story, she had a message of social distancing for fans.
LIFE AFTER JUNE'S ARREST
Speaking exclusively to Hollywood Life in March, Lauryn "Pumpkin" admitted that she had no idea of her star mom's whereabouts following her arrest.
The last season of "From Not to Hot" saw the Shannon family strive to help their mom get into rehab. The highlights of 2019 showed that Mama June was incarcerated.
Pumpkin took over the care of her 14-year-old sister, Alana "Honey Boo Boo," Shannon. These days, Mama June is working towards fixing her rocky relationship with her kids.
Please fill in your e-mail so we can share with you our top stories!