Michael Jordan's Daughter Jasmine Honors Mom Juanita Vanoy Calling Her a Black Queen
Micheal Jordan's daughter Jasmine has honored her mother Juanita Vanoy in a touching Instagram post. 
Micheal Jordan's daughter Jasmine has paid tribute to her mother calling her a "Black Queen" in a touching Instagram post. 
In the sweet throwback, Jasmine pays tribute to the Juanita Vanoy, thanking her for giving birth to her and her two brothers, with the picture showing them as young children posing with their mother.
Recently, Jasmine has been responding to questions from fans asking where her mother was in ESPN's latest docuseries, "The Last Dance."
Fans had noticed Juanita's absence from the show, and her daughter acknowledged the speculation in an interview with Essence saying, 
"There's no need to go down memory lane and bring up everything that has already happened when the proof is in the pudding. I don't think there was a need to really rehash and go through it all."
Just finished thr final episode of The Last Dance. I can't believe Juanita Jordan was completely ignored. It was as if she didn't exist at all. That's bizarre. Maybe there is a reason. But that's pretty unusual. pic.twitter.com/GYY7KgVYcb

— Aaron J. Fentress (@AaronJFentress) May 19, 2020
The ten-part documentary featured the basketball legends past controversies as well as insights into his life growing up and included interviews from family members, former teammates, and friends. 
His daughter spoke to the Associated Press, saying that she was surprised by her father's openness during the series, particularly as he is very private. 
The split between the couple shocked many.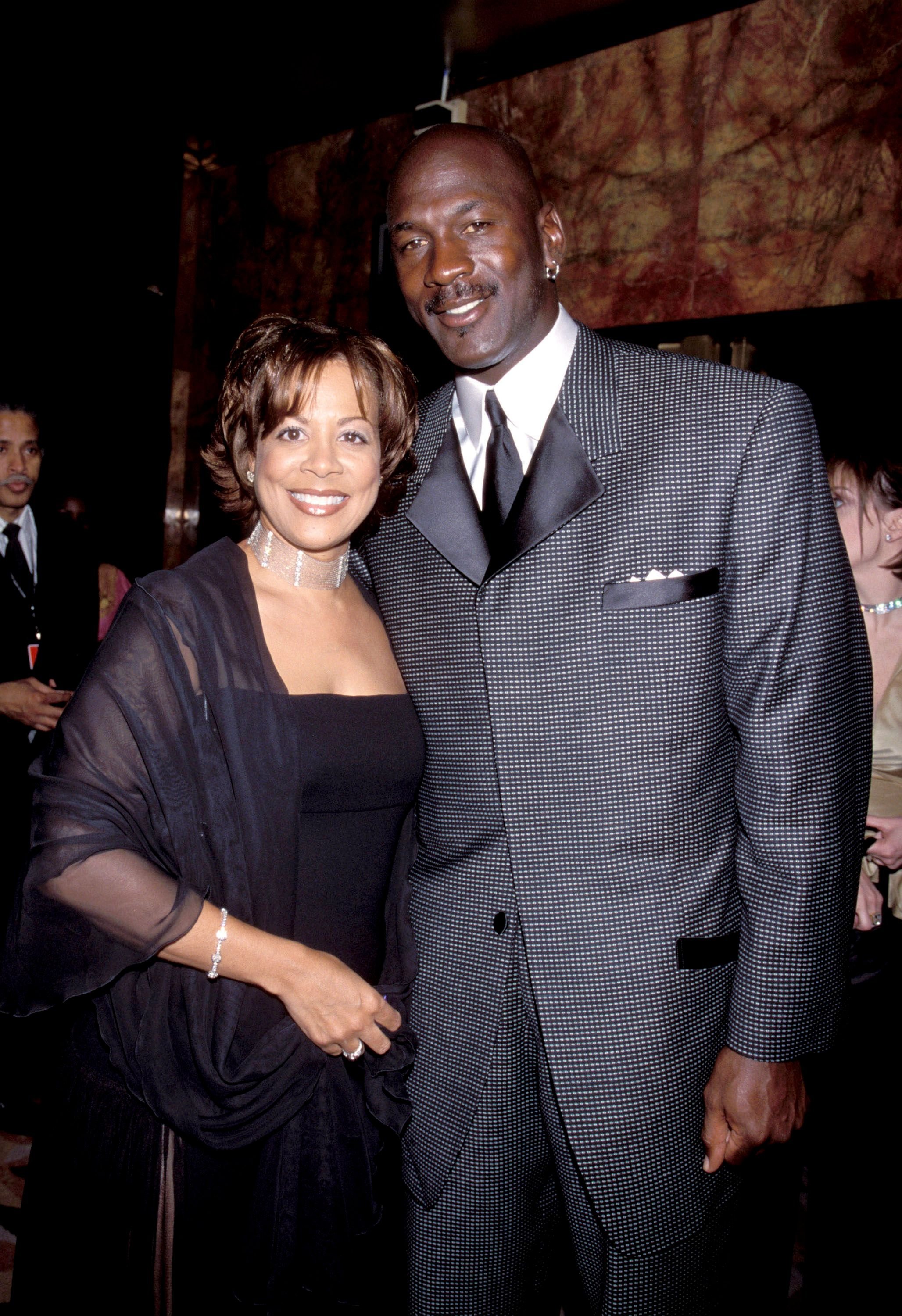 Juanita and Jordan, who were married in 1989, had a relatively scandal-free marriage, aside from a woman who attempted to sue the basketball star for the paternity of her child. 
The split between the couple shocked many as no one could understand why they had divorced. Family friend Les Coney was stunned at the news saying, 
"I'm shocked and disappointed that their marriage didn't work. They clearly communicate. When Juanita couldn't get the stereo to work, he's the first person she called. And Michael was right there."
In 2006, after attempting to reconcile, the pair announced their divorce, which was finalized a year later. Juanita received a settlement of $168 million.
The couple shared three children, Jeffrey Jordan, born in 1988, Jasmine Jordan, and Marcus Jordan. After his firstborn, Jordan did not believe he was the father at first. However, he later admitted paternity. 
Last year, Jordan welcomed his first grandchild after his daughter Jasmine had a son with Syracuse basketball star Rakeem Christmas.
In 2013, Michael married his wife Yvette Prieto, and the couple share twin daughters, Victoria and Ysabel. Their wedding was also not featured in the docuseries.