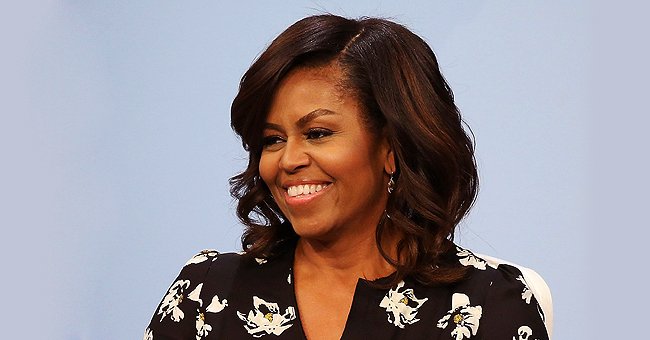 Getty images
Michelle Obama Shows off Her Cute Black and White Pet Dogs BO and Sunny

Michelle Obama is showing off her adorable black and white dogs Bo and Sunny in honor of National Dog day.
She may be out of the White House, but Michelle Obama's adorable dogs Bo and Sunny are still firmly in the public hearts.
The former first lady shared a cute picture of her two black and white pooches in honor of National Dog day, much to the delight of her followers.
The Obamas welcomed their first dog Bo in 2009 after the former president was inaugurated as a gift to their daughters, Sacha and Malia.
Their second dog Sunny, joined the family in 2013. Michelle posted the photo to her Instagram and Twitter, showing the Portuguese Waterdogs playing outside in a field. She wrote,
"Whether they're cuddling up with me on the couch or rolling around in the backyard, I love these two balls of fire. Happy #NationalDogDay to Bo and Sunny!"
When the former first family got Bo, Michelle admitted to children visiting the White House that the 6-month old puppy was a handful and enjoyed chewing on people's feet.
She added that she was spending time training and walking the energetic dog who often kept the president awake late.
When the family adopted the second dog, they chose her name based on her disposition.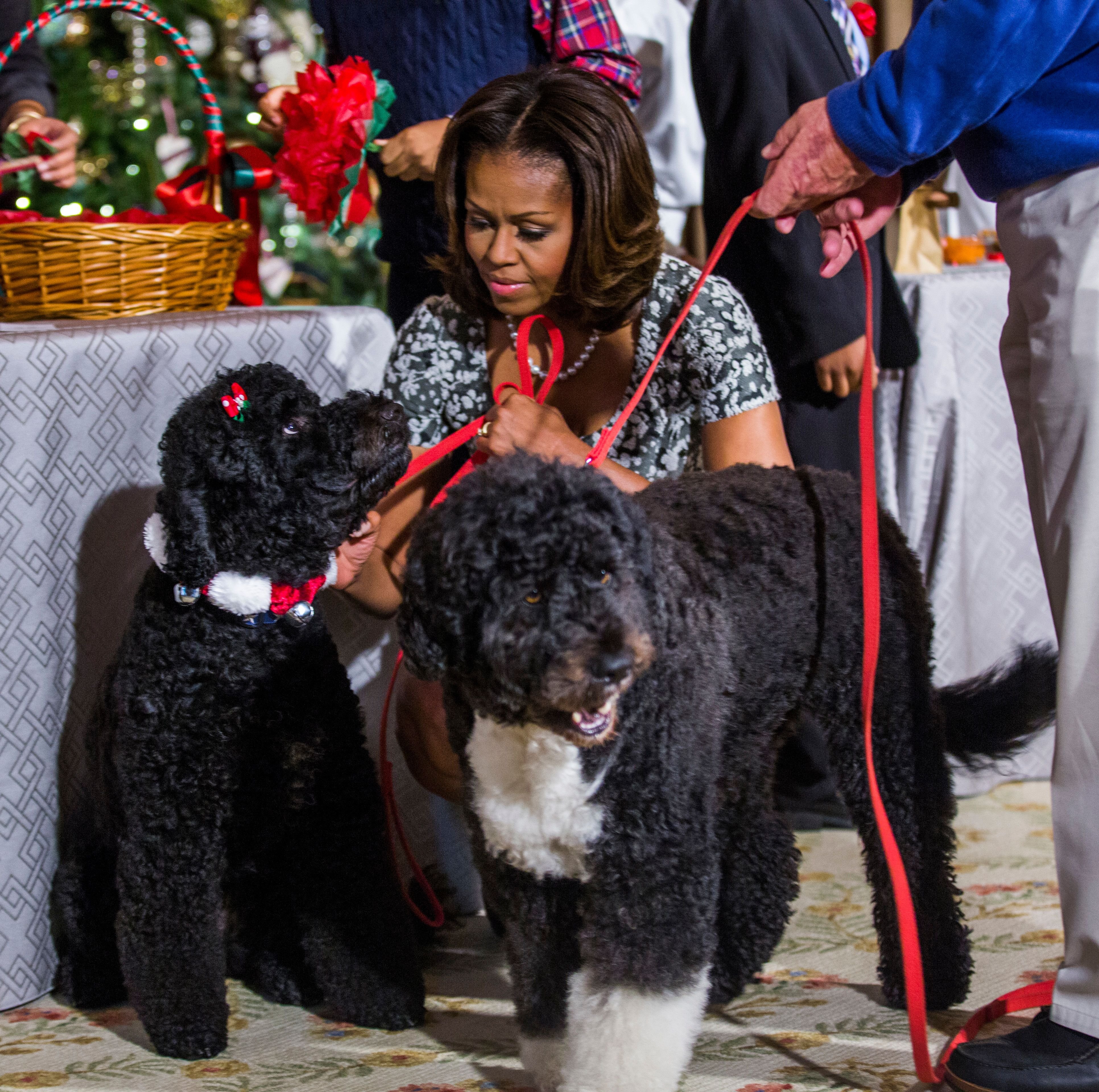 US First Lady Michelle Obama with the family dogs Sunny (L) and Bo (R) during an event to preview the holiday decorations at the White House in Washington, DC. (Photo by Brooks Kraft LLC/Corbis via Getty Images)
Both dogs had to adjust to living in an ordinary home, with Michelle telling Sarah Jessica Parker during her book tour for "Becoming," that the biggest surprise being doorbells.
When the family adopted the second dog, they chose her name based on her disposition, revealing that she was a perfect addition to their home. At the time of her adoption, The White House released a statement saying,
"Sunny is the perfect little sister for Bo — full of energy and very affectionate — and the First Family picked her name because it fit her cheerful personality."
Bo, it was revealed, was named after rocker Bo Diddle as well as the former first lady's father who's nickname was "Diddley."
The adorable pooch and his sister Sunny were also present in 2013 when the family welcomed the White House Christmas tree.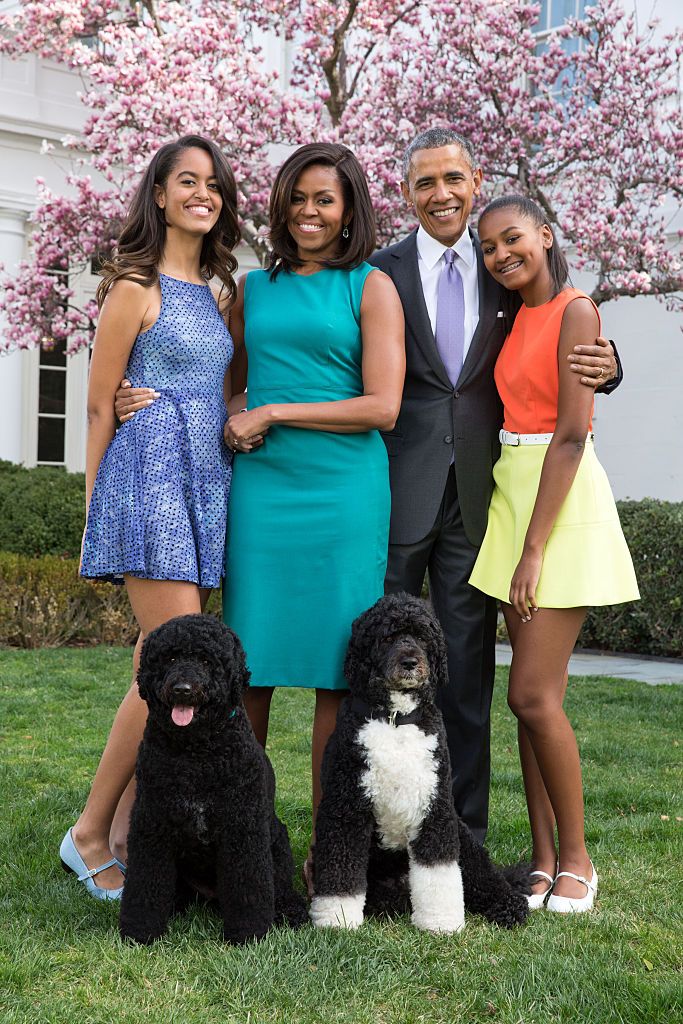 Malia Ann Obama, Michelle Obama, Former President Barack Obama and Sasha Obama with their dogs Bo and Sunny,2015| Photo: Getty Images
The two dogs quickly became popular, even meeting members of the media and White House visitors who got
one-on-one time
with the pups in 2015.
The beloved pets even accompanied the family on their holidays and were pictured boarding the US Marine Osprey helicopter to meet their owners in Martha's Vineyard.
Please fill in your e-mail so we can share with you our top stories!