Michelle Obama on How She and Barack Embarrassed Daughter Malia Obama on Prom Night
Even though the parents of Sasha and Malia Obama are two of the most influential people in the world, they are only humans, and they also embarrass their daughters regularly.
According to the Washington Post, Michelle Obama's "Becoming" is one of the best-selling memoirs ever. It was released in November 2018, and by late-March 2019, more than 10 million copies had been sold.
"By my reckoning, we did manage to play it cool."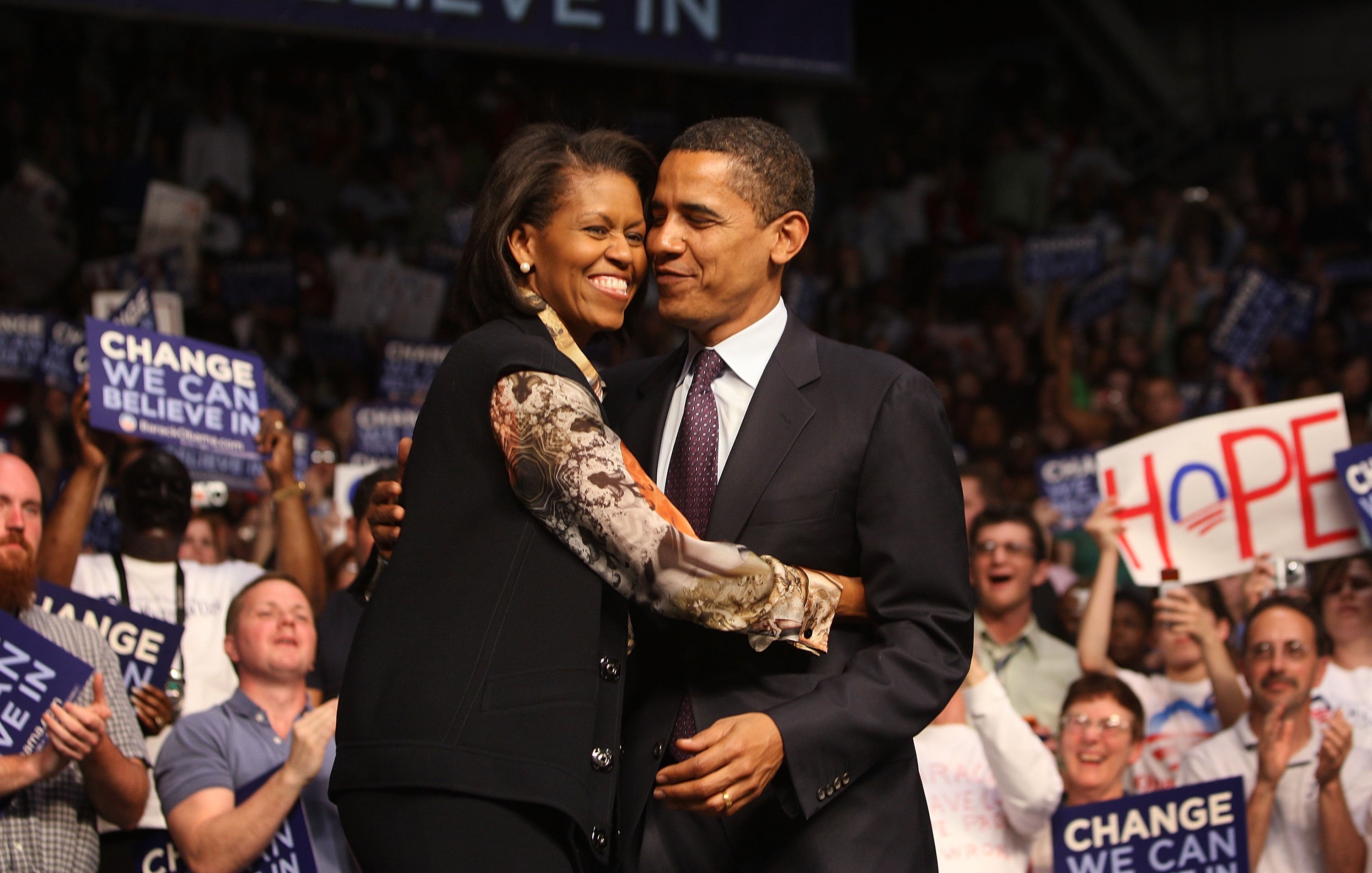 MICHELLE OBAMA'S MEMOIR
Only on its first day, around 725,000 books were sold! In the memoir, the former First Lady revealed several details of her life before and during her relationship with Barack Obama and, of course, their time at the White House.
While reading, people realized just how "normal" the life of the Obamas was. Putting aside the strict and obligatory security measures, Michelle and Barack did their best to give Malia and Sasha Obama a normal life.
One of the aspects of that "normality" that the former FLOTUS wrote in her memoir was Malia Obama's prom. She revealed, however, that her daughter felt embarrassed by her and Barack.
In the spring of 2015, Malia told her parents that she wanted to go to prom with a guy "she kind of liked." Anticipating whatever issue that might arise in the process, she asked her parents to please "be cool."
MALIA OBAMA'S PARENTS WERE TOO COOL
The day came, and Malia's date got into the White House driving a car. Michelle pointed out that he drove through the driveway that heads of state and other "dignitaries" use during their visits.
After that, the young and brave man got into the Dip Room wearing a black suit and waited there for his date.
Following the tradition, both Michelle and Barack accompanied Malia to meet her date. Once they were in the elevator, the now-Harvard student noticed that her mother was barefoot, and her father was wearing flip-flops.
During the book's promotional tour, Michelle dug into that situation on the "Ellen DeGeneres Show."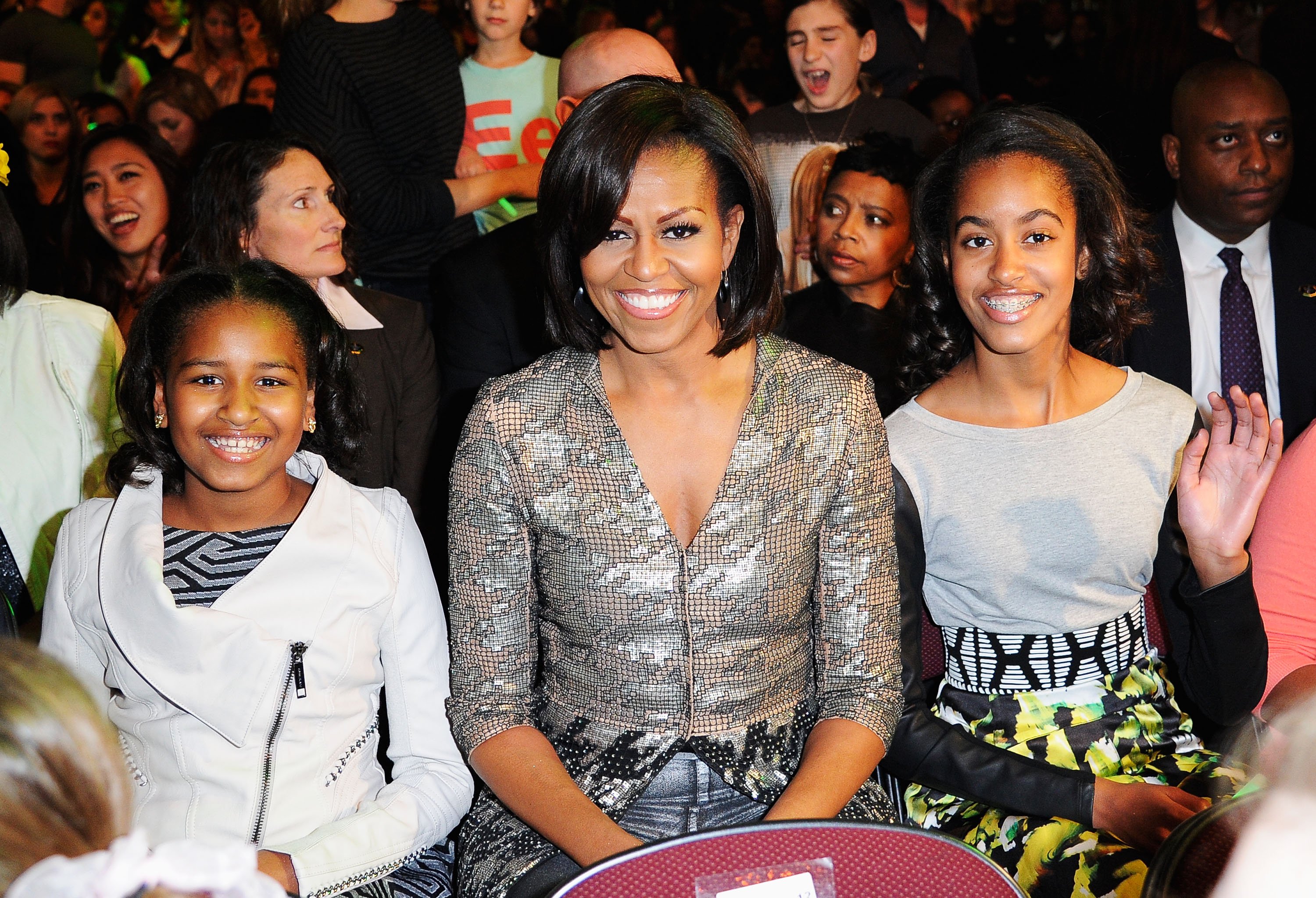 SHE WENT TO PROM (ALMOST)ALONE
With the comedienne, Michelle admitted that she told Malia to tell her date to get into the White House with a "clean" car because the security personnel had dogs that could sniff any suspicious substance in it.
After the guy, whose name was never mentioned, shook the hands of Malia Obama's parents and took a picture with them, they left.
The former FLOTUS pointed out that they made a security exception that day and let Malia go in her date's car. They were not entirely alone, though, as three cars filled with armed men from the Secret Service followed them. Michelle finally wrote:
"By my reckoning, we did manage to play it cool, though Malia still laughs, remembering it all as a bit excruciating."
MORE EMBARRASSING MOMENTS FOR THE OBAMA DAUGHTERS
It was not the first time that the Obama daughters felt embarrassed by something their parents did or said. In fact, Barack's speeches for the Thanksgiving turkey pardon ceremonies had some dad jokes that are worth hearing, except you're Sasha or Malia.
The most memorable one happened in 2015, during Barack's seventh year pardoning a turkey. There, he said that "time flies, even if turkeys don't."
Both Sasha and Malia Obama laughed, and even admitted that their father's joke was "good." The following year, however, Barack's girls were not by his side during the ceremony.
Initially, he said that they were not present due to conflicts with their schedules. However, the former POTUS later admitted that they just "couldn't take" his jokes anymore.
It's been three years since Barack left the White House, and a lot has changed. Sasha, for example, is studying at the University of Michigan.
On the other hand, Malia Obama's boyfriend is a British man named Rory Farquharson, the son of the chief executive of a London investment firm. Michelle and Barack are empty-nesters now, and they seem to enjoy it.