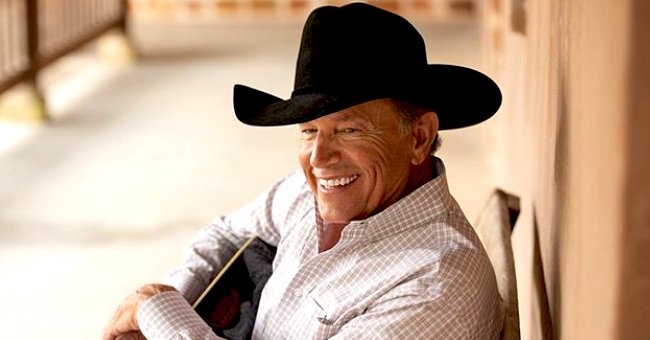 Instagram.com/georgestrait
George Strait Just Proved He Looks Handsome at Any Age – See the Throwback Photos from His Youth
At 68 years old, George Strait is still as handsome as ever. He reminds fans of this by sharing a throwback picture of himself when he was younger.
Old age is sometimes complementary to the beauty of people. Just as some wine taste better when they are older, so do some people look gorgeous as they get older.
Although aging is a process every person must go through, one cannot help but think back on the good old days. Country Singer and award-winning musician George Strait reminds fans of how handsome he was in a throwback picture.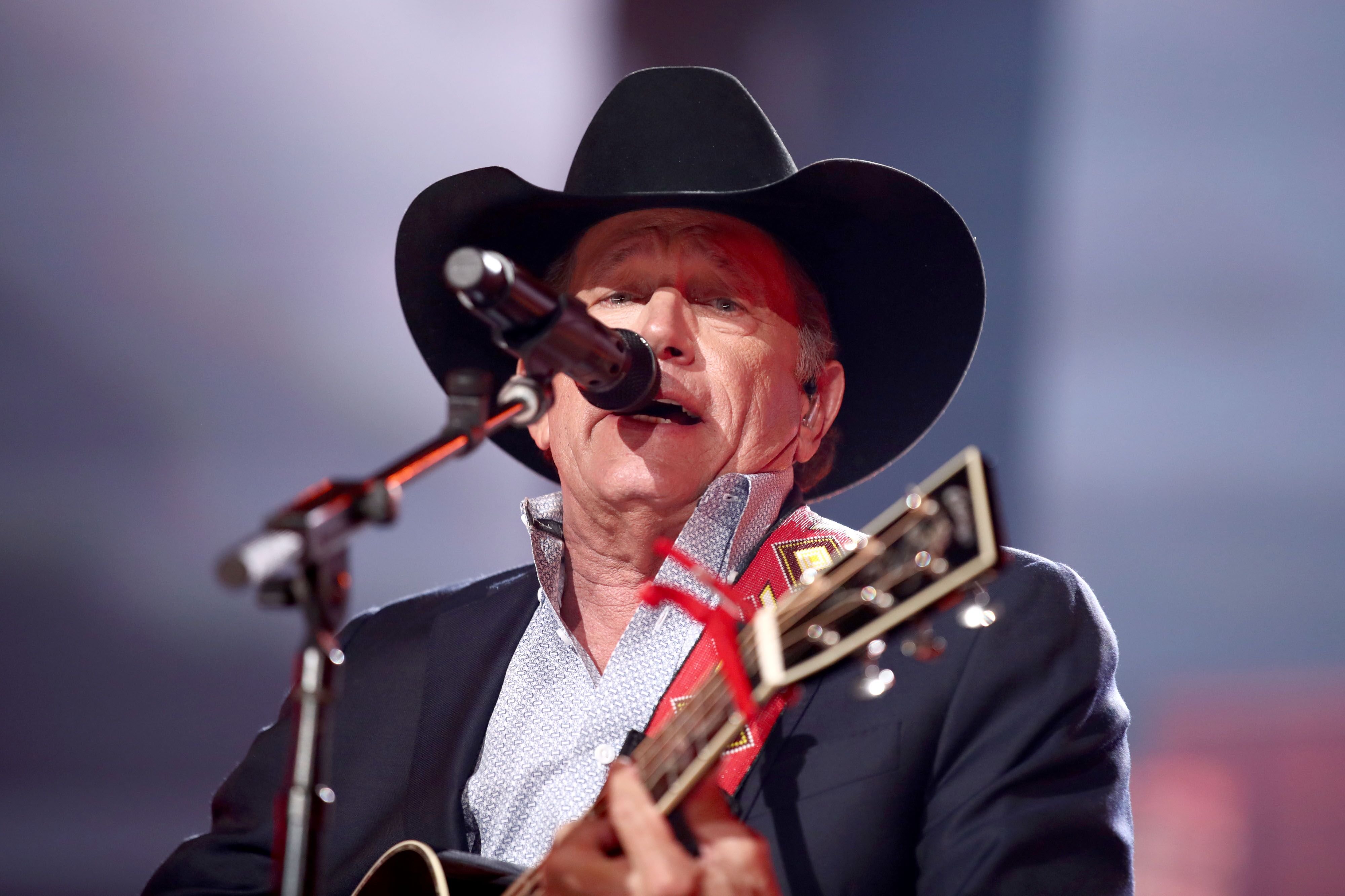 George Strait performs onstage during the 54th Academy Of Country Music Awards on April 08, 2019. | Photo: Getty Images
Strait shared a throwback picture of himself straddling a chair while wearing a gray button-up shirt, a white cowboy hat, and a silver ring.
He had a clean-shaven look that highlighted his gorgeousness as he turned sideways and smiled at the camera. Strait shared the picture to announce that:
"In honor of the Strait From The Heart album anniversary this month, we are throwing a contest in the Honky Tonk Hangout!"
He concluded the caption by telling followers to follow a link on his bio in order for them to have access to the competition. George Strait shot to limelight in the early 80s but has been in the music scene since the 70s and ever since he has endeared himself to the heart of lovers and fans with his charming voice and equally handsome face.
Strait was spotting an unusual look.
After the post was made, fans of Strait took to the comments section to express how wonderful it was that there was going to be a "Honk Tonky" contest as it was one of his songs they enjoyed the most.
Some people could not help but compliment Strait on how handsome he looked when he was younger and how he still maintained that roguish handsomeness. Someone said:
"I have loved George Straight from the first time I heard him immediately loved his music ever since... plus he is beautiful too -- definitely a plus."
Although the picture was a throwback, in recent times, Strait still maintains that handsomeness alongside his captivating voice, and despite the changes, women still swoon over him.
In a recent video, Strait was spotting an unusual look when he made a public service announcement as regards maintaining physical distancing. In the video, the usual clean shaved Strait was seen with a scruffy beard and mustache.
Strait, who had to cancel all his tours this year due to the pandemic, revealed that he was sad about the cancellation, but plans were underway to ensure that the concerts and appearances hold in 2021.
George has cemented his voice among the country's best country musicians while maintaining his good looks with many top-charting singles and numerous awards.
Please fill in your e-mail so we can share with you our top stories!