Kelly Rutherford Lost Custody of Her Kids in 2015 — Inside Her Bitter Divorce, Legal Battle, and Current Life
She is known for her roles in several top TV series, most recently including "Pretty Little Liars" and "Dynasty," but her acting work was once overshadowed by the controversial custody battle she underwent for her children.
51-year-old actress Kelly Rutherford, of "Melrose Place" and "Gossip Girl" fame, lost a long and very publicized custody case over the two children she shares with her second husband, and she has since been living in a different continent than her son and daughter.
Nearly five years since Rutherford was given the worst news of her life when she learned that she was forbidden to bring her children to the US, let's look back at how it all started for the popular actress.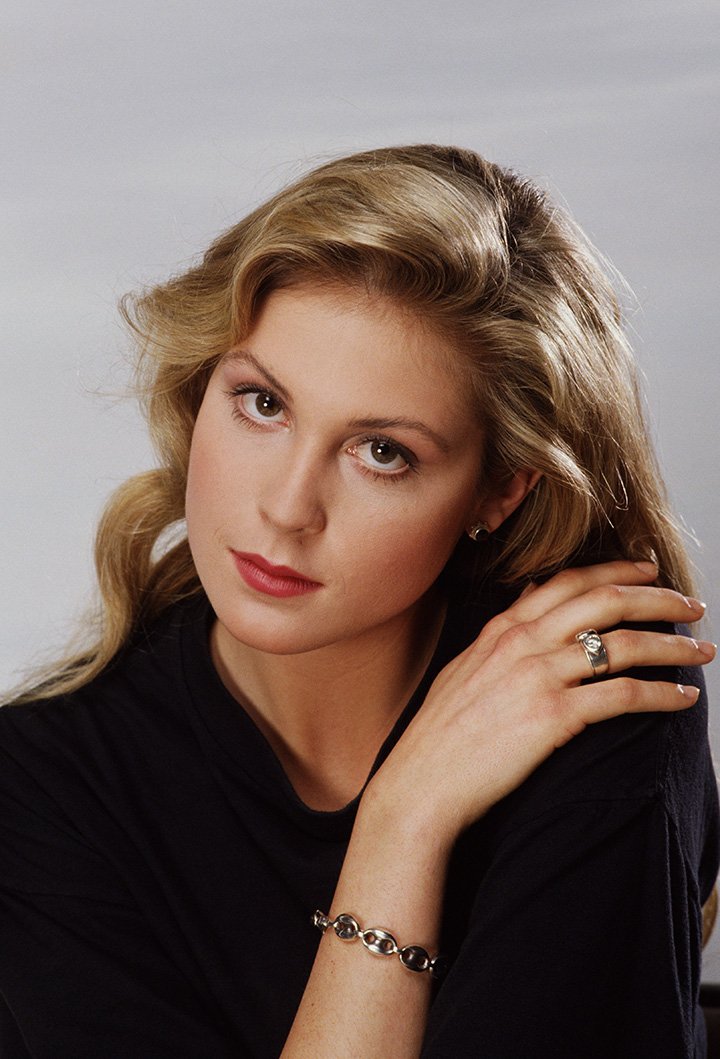 HER SECOND MARRIAGE
German entrepreneur Daniel Giersch was Rutherford's second husband. Rutherford, who married Giersch in August 2006, was previously married to Venezuelan banker Carlos Tarajano in 2001 (it only lasted for six months).
Following two years of marriage, Rutherford filed for divorce on December 30, 2009, citing irreconcilable differences. The actress was three months pregnant at the time, and hers and Giersch' firstborn Hermes was 2 years old then.
MEETING GIERSCH
Rutherford met her second husband under uncommon circumstances. In 2005, Rutherford was approached by a waitress at her favorite café that told her about a young German businessman that hoped for her to contact him by e-mail.
Three years after her first divorce and after a couple of uninspired romances, Rutherford felt like she had nothing to lose and started to exchange e-mails with Giersch.
According to the actress, after a month or two of this, they had become a couple. "I thought he was cute, incredibly charming, a little bit of a playboy," Rutherford recalled in a Vanity Fair interview in 2015.
Rutherford had only known Giersch for two months when she became pregnant with Hermes, and they rushed to marry in August 2006, two months before their first child was delivered.
WHAT WENT WRONG
As Rutherford opened up in the above-mentioned Vanity Fair interview, two years into the marriage Giersch became increasingly controlling of his wife's life, not only verbally abusing her but also trying to alienate her from her family.
When the divorce process was started by the mother-of-two, she says to have never worried about money issues but focused on finding the best scenario for her children, seeking 50-50 legal custody.
Busy as she was shooting "Gossip Girl," Rutherford worked on a limited schedule to be allowed to spend as much time as possible with Hermes, while Helena was still on her way.
Rutherford took time off from work to give birth to her daughter, but being in an advanced state of pregnancy with his child didn't prevent Giersch from making her go through a custody evaluation.
"He served me custody papers right up until I went into labor," Rutherford complained once.
The custody trial went on for six years, and since Helena was just born, Rutherford started to fear that Giersch was going to take her children with him to Europe, separating her from them.
The fight continues between Kelly Rutherford and her ex-husband, Daniel Giersch: http://t.co/dgmkZkdiNF pic.twitter.com/BuctYKAreL

— Us Weekly (@usweekly) August 10, 2015
FOCUSED ON MOTHERHOOD
Four months into her divorce process, a pregnant Rutherford said to be "trying to handle everything as gracefully as possible" and drawing strength from other women in her family that went through divorce and became single mothers.
Sitting with Pregnancy, Rutherford talked about how having children totally changed her priorities, making it easier for her, so far, to deal with the demise of her second marriage.
"Work and sometimes relationships are challenging, but once you have kids it puts everything in perspective and you just want what's best for them," Rutherford told the magazine in April 2009. "That's really where my focus is," she added.
LEGAL DISPUTE
The custody battle over Giersch and Rutherford's two children started even before the younger, daughter Helena, had been born, and by the time it ended, the little girl was 5 and her older brother Hermes was 8.
Rutherford's domestic bliss with her children lasted little after Helena was born, and in 2012, she saw her worst nightmare come true when her children were ruled by a court to live with their father in France and Monaco and only see her on vacation in New York City, where the actress lives.
To make things worse, after Rutherford failed to return her children to their father in Monaco in June of that year, Giersch denounced her as a child abductor, which resulted in the children returning to Monaco under orders from a New York judge.
Kelly Rutherford's ex-husband Daniel Giersch is suing Vanity Fair for defamation https://t.co/2rlvjHRvY0 pic.twitter.com/kDpGK4gBSR

— Jezebel (@Jezebel) December 28, 2015
Soon, the children started to be emotionally affected by their parents' dispute, and Rutherford and Giersch started to accuse each other of putting the children in danger.
Rutherford's legal team tried to prove that Giersch had violated the terms of his American visa. But keeping Giersch out of the US also backfired for her, since he was now determined to have the children permanently move with him to Monaco.
Finally, in 2015, a Monaco judge gave Giersch full custody of the children. Helena and Hermes were forbidden to travel to the US with their mother, and Rutherford was granted visitation in Monaco and France only.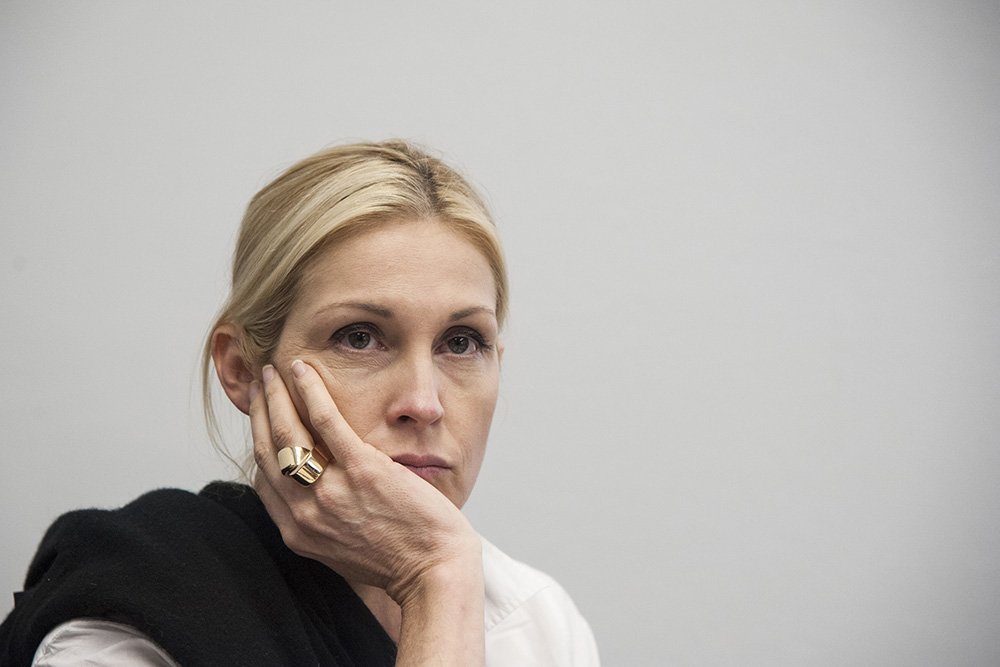 HOW SHE REACTED
When a New York court refused to take jurisdiction over Rutherford vs. Giersch's custody case in August 2015, she was forced to turn over her children to their paternal grandmother to be taken back to Europe.
Meeting members of the press outside of court, Rutherford could not articulate her feelings about what had just happened and started to cry.
But the next day, Rutherford sent a long statement about the case to ABC News, accusing Judge Ellen Gesmer of violating her children's rights as US citizens, and she said to be asking help from the US State Department, to no avail.
"It was the most cruel act against a child I have ever witnessed in my entire life and the fact that it happened to American children at the hands of an American judge, in a United States courtroom is just inconceivable," Rutherford wrote.
On December 2015, when she returned from holidays with Hermes and Helena in Europe, and knowing that she was not going to be able to bring them to the US with her for a long time, Rutherford took to Instagram to share:
"I've learned that you can get through bad times and keep looking for better ones, as long as you have people who love you."
LONG-DISTANCE MOTHER
By September 2016, Rutherford seemed to have accepted her fate and was in an apparently good mood when addressing the subject of her children in an interview with Page Six.
"My kids are great; they are doing really well. I see them all the time. I was there eight weeks this … It was amazing," the actress shared.
More recently, in May 2019, Rutherford gave People an update about Hermes and Helena, assuring her son and her daughter were doing really well and that she had managed to be close to then as they grew up, even in the distance.
"They're really open with me. We're just really bonding, which is nice," Rutherford shared at the time.
Helena and Hermes continue to live in Monaco with Giersch, and Rutherford regularly travels back and forth to Europe to be with them, but in these months of travel restrictions and quarantine amid the COVID-19 outbreak, she hasn't been able to do so.
ⓘ We at AmoMama do our best to give you the most updated news regarding the COVID-19 pandemic, but the situation is constantly changing. We encourage readers to refer to the online updates from CDС, WHO, or Local Health Departments to stay updated. Take care!