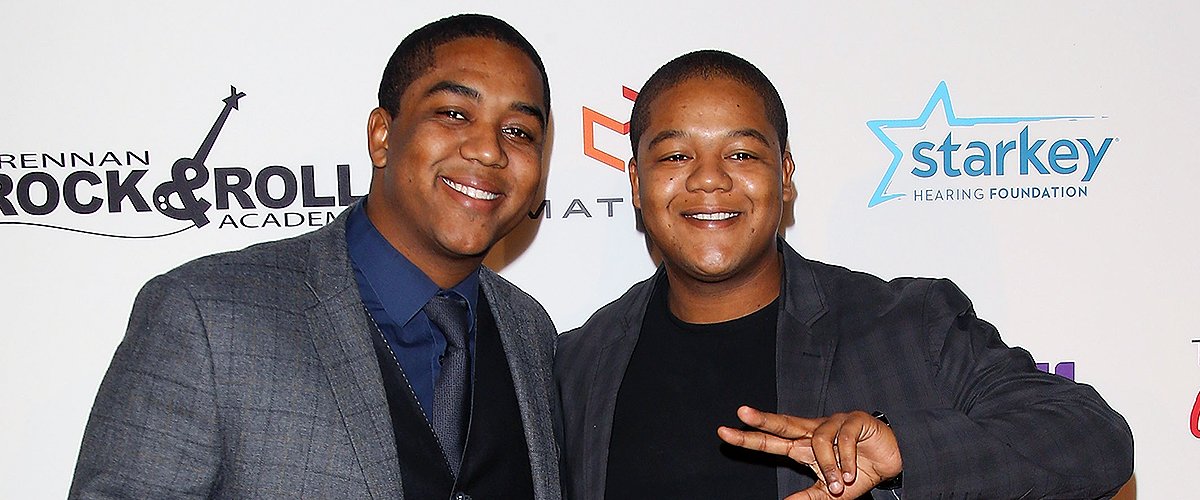 Getty Images
Christopher and Kyle Massey Were Child Stars — A Glimpse into the Famous Brothers' Life Now
Christopher and Kyle Massey became the first African-American siblings to be nominated for an Emmy Award under the same category, simultaneously. Here's a look at their rise to fame and lives today.
Christopher and Kyle Massey were both child stars in opposing childrens' networks, who were successful actors in their time on-screen.
While Christopher was busy taking the role of Michael Barrett on Nickelodeon's "Zoey 101," Kyle was playing Cory Baxter on Disney Channel's "That's So Raven."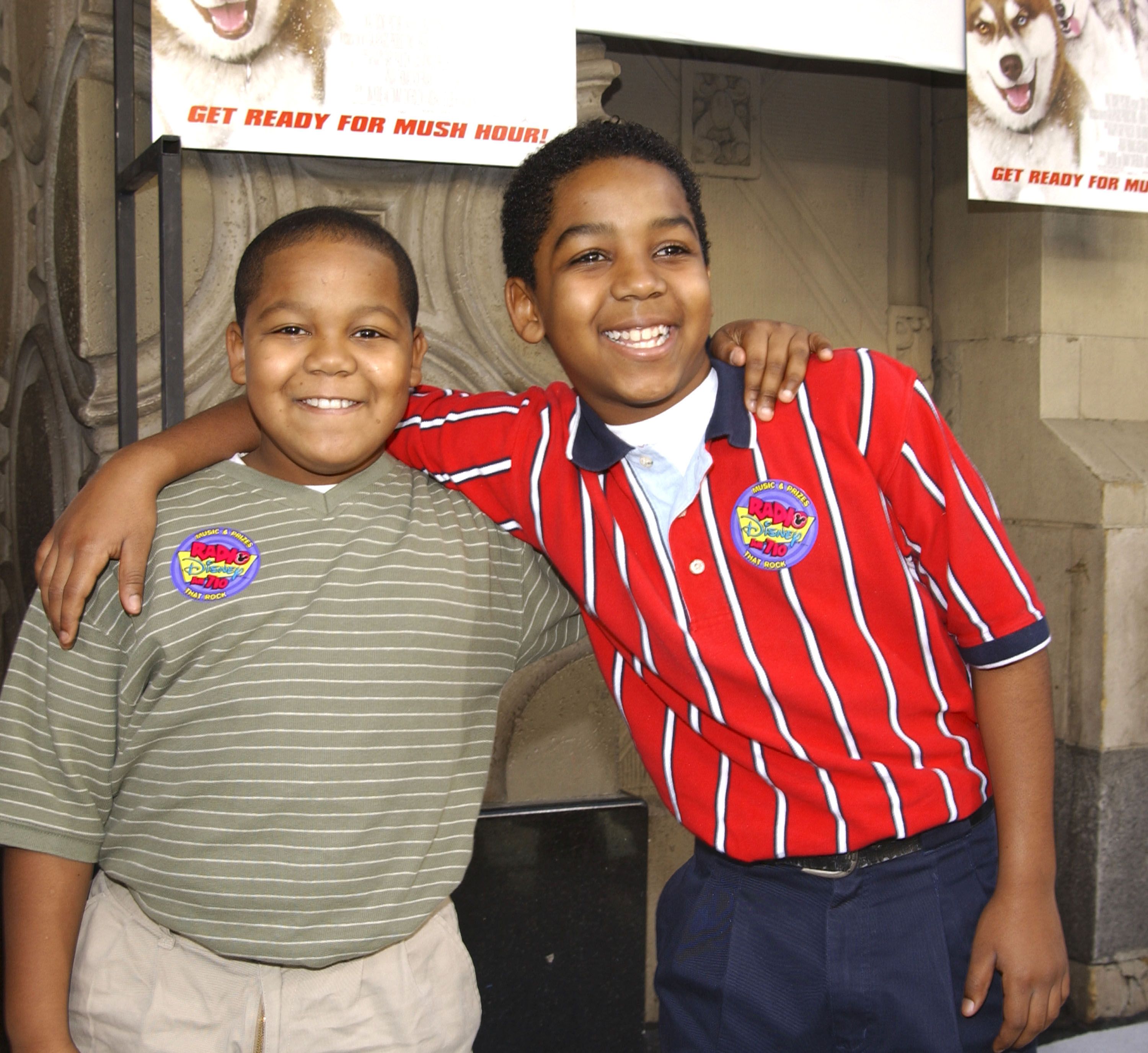 Kyle Massey & Christopher Massey at the El Capitan Theatre in Los Angeles, California. | Source: Getty Images
Both brother's earned Emmy Award nominations for their characters, making them the first siblings and African-American's to be nominated under the same category of Outstanding Children's Programming at the same time.
According to Kyle, being a part of such a colossal show was an amazing experience. He remains proud of being part of a show that had a full African-American cast and live audience.
Several years have gone by since their television fame and both actors are now grown up. Here's a look at how they've been in recent years.
WORK IN THE INDUSTRY
After being with Disney Channel for 16 years in 2014, opportunities have been knocking on Kyle's door, starting with a slot as a competitor on "Dancing With the Stars."
Growing up a popular child must have gained confidence for the actor as he danced his way to a runner up, beating "Dirty Dancing" actress, Jennifer Grey.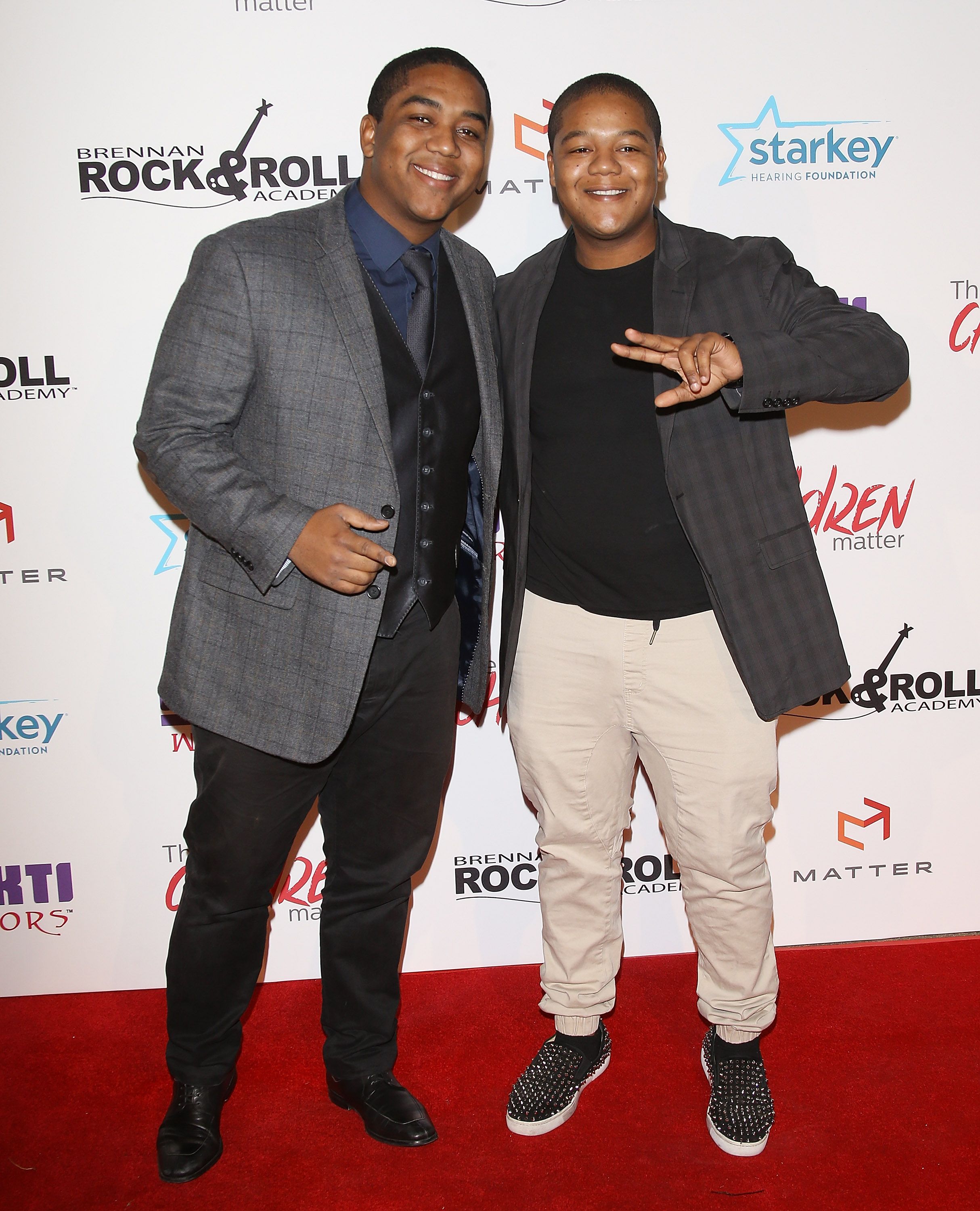 Christopher Massey and Kyle Massey arrive at The Children Matter.NGO 1st Annual Gala held on November 7, 2015 in Beverly Hills, California. | Source: Getty Images
In previous years, Kyle also landed a recurring role on "Being Mary Jane's" second season and "Gotham," where he plays Mackey.
Growing up, Kyle was an avid comic book reader and watcher, which made him thrilled to take part in the "Batman" series.
On the other hand, Christopher shifted to the other side of the camera as a director of Nickelodeon's "Game Shakers."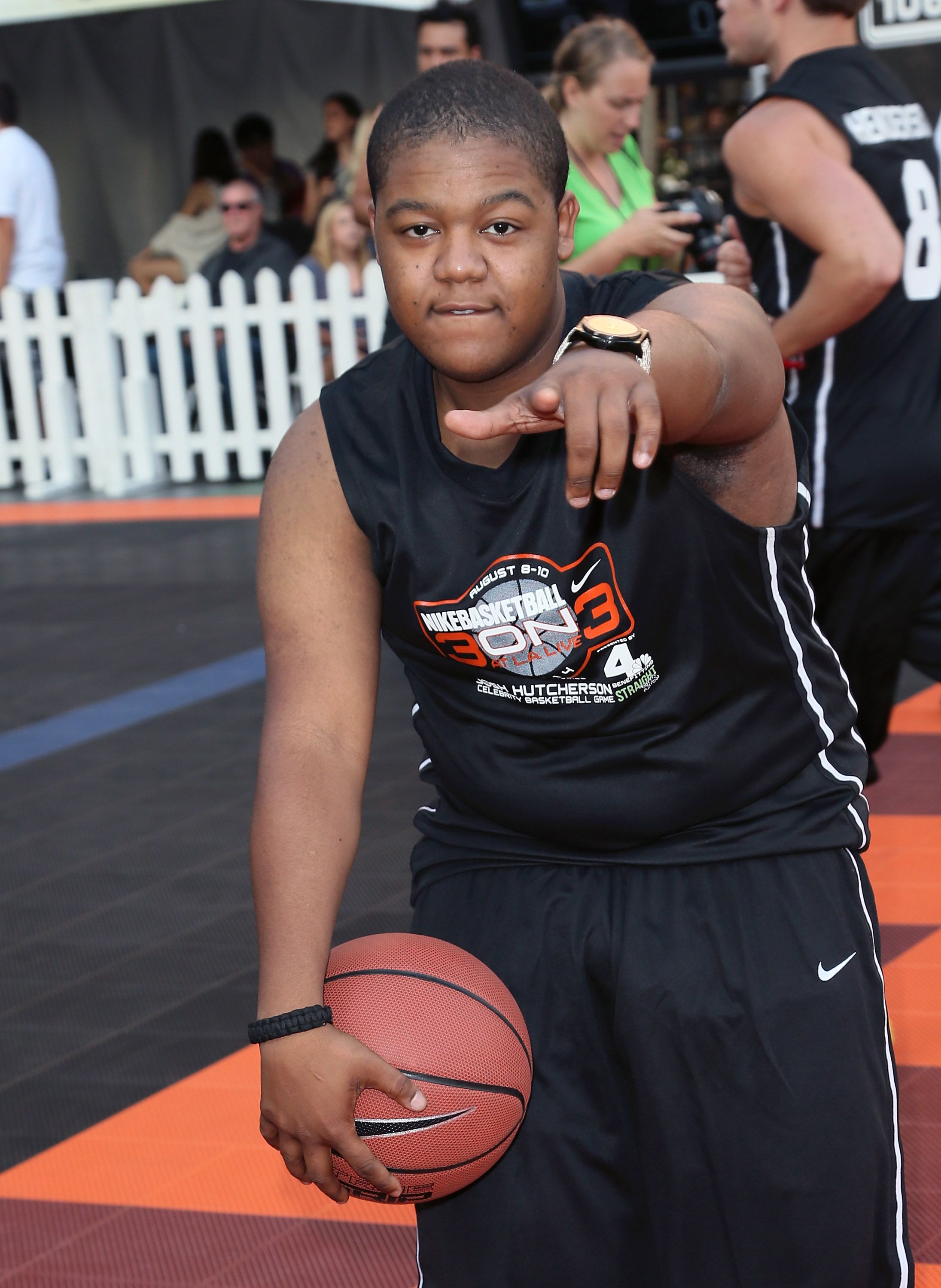 Kyle Massey attends the 3rd Annual Josh Hutcherson Celebrity Basketball Game at Nokia Plaza L.A. LIVE on August 8, 2014 in Los Angeles, California. | Source: Getty Images
In 2017, he again appeared on screen with Kyle and participated in an episode of "Celebrity Family Feud." Christopher then became involved in music and released a few R&B tracks, including "Get a Bag." Two years later, he came out with two albums, "King Drippin" and "Centralia.
PHILANTHROPIC WORK
As both brother's grew up blessed in their career, they became active in doing philanthropic work. Christopher often keeps himself busy with charitable work, including being active in Starkey Hearing Foundation.
At that point, he had to take on new and more adult roles. However, the opportunities never came.
The two boys also volunteer as mentor's in the Steve Harvey Foundation and in the Christian Care Foundation.
PERSONAL LIFE
Although both brother's were successful in their career, they weren't spared from controversy. Last year, Kyle faced a lawsuit for alleged sexual misconduct. However, the actor denied the accusations and said:
"No child should ever be exposed to sexually explicit materials and I unequivocally and categorically deny any alleged misconduct."
Kyle also disclosed that the "Plaintiff's attorney demanded $1.5 million threatening to go public to destroy my career if I did not comply."
However, he did not agree to any settlement and believed that the truth was enough to settle the case, given the extortion the other camp was doing.
Meanwhile, Christopher made headlines in 2016 after being arrested for domestic violence. The actor and his then-girlfriend, Cassalei Jackson, got into a heated argument, which led to Christopher allegedly pushing her to the ground.
He countered the accusation by saying Jackson fell by accident and securities at the nightclub mistakenly thought he pushed her.
The "Zoey 101" star is now a family man with three kids, Bella and Carter, whom he shares with his partner, Bria Miller, and Mariah, who he had with Jackson.
CHILD STARS TODAY
Like the Massey brothers, other child stars also grew up with different paths, some staying in the entertainment industry, while others left.
Orlando Brown, Kyle's castmate in "That's So Raven," was among those who lost the path of his career and spiralled down following the show's end.
Orlando Brown poses at Shaquille O'Neal's childrens benefit "Shaqtacular VIII" held at the Santa Monica Airport on September 20, 2003 in Santa Monica, California. | Source: Getty Images
Brown worked hard from 1995 until 2007, when the Disney show was cancelled. At that point, he had to take on new and more adult roles. However, the opportunities never came.
Like some Hollywood stars, the young actor succumbed to vices, including alcohol and substance abuse, which eventually led him to commit crimes.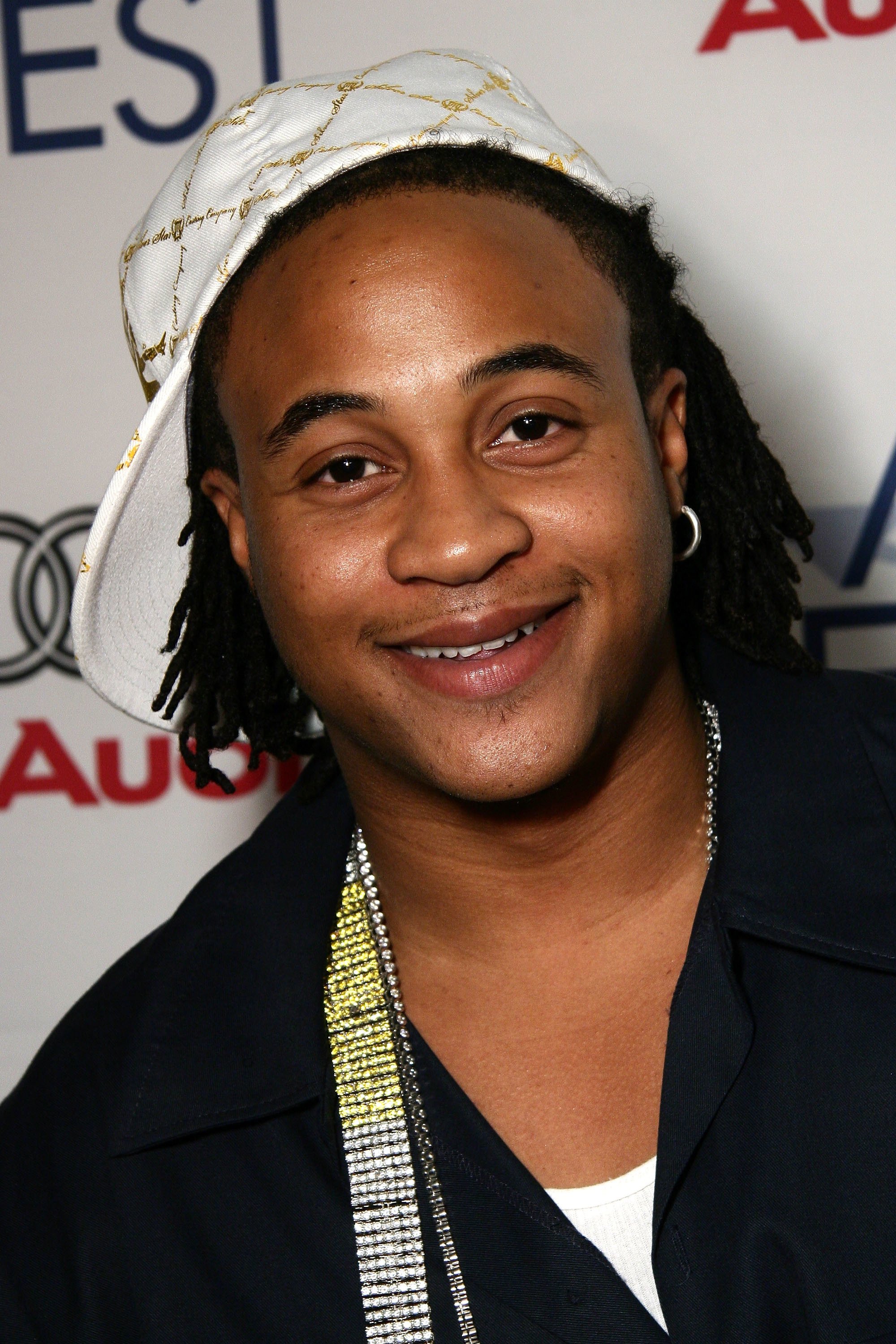 Orlando Brown arrives at the world premiere of "Public Enemy" during AFI FEST 2007 presented by Audi held at Arclight Cinemas on November 7, 2007 in Hollywood, California. | Source: Getty Images
In 2016, Brown was arrested for assault, battery, and drug possession. Two years later, he was again put behind bars for breaking into Legends Restaurant & Venue.
Sadly, Brown's intake of illegal drugs damaged his thinking and confused parts of his memory, displaying delusional thoughts.
Please fill in your e-mail so we can share with you our top stories!