Willie and Korie Robertson Have Been Married for 28 Years — Meet the 'Duck Dynasty' Star's Wife
Korie Robertson is married to "Duck Dynasty" reality star Willie Robertson but there's a lot more to this stong enterprising woman than being a celebrity wife.
Korie Robertson has been married for 28 years to Businessman and "Duck Dynasty" reality star Willie Robertson, with whom she shares 6 children.
Korie, who has become something of a celebrity in her own right, has written a book on child-rearing and collaborated on several more which retell Bible parables for children of various ages.
The shy girl is a far cry from the poised and serene Korie fans of " Duck Dynasty" have grown to know and love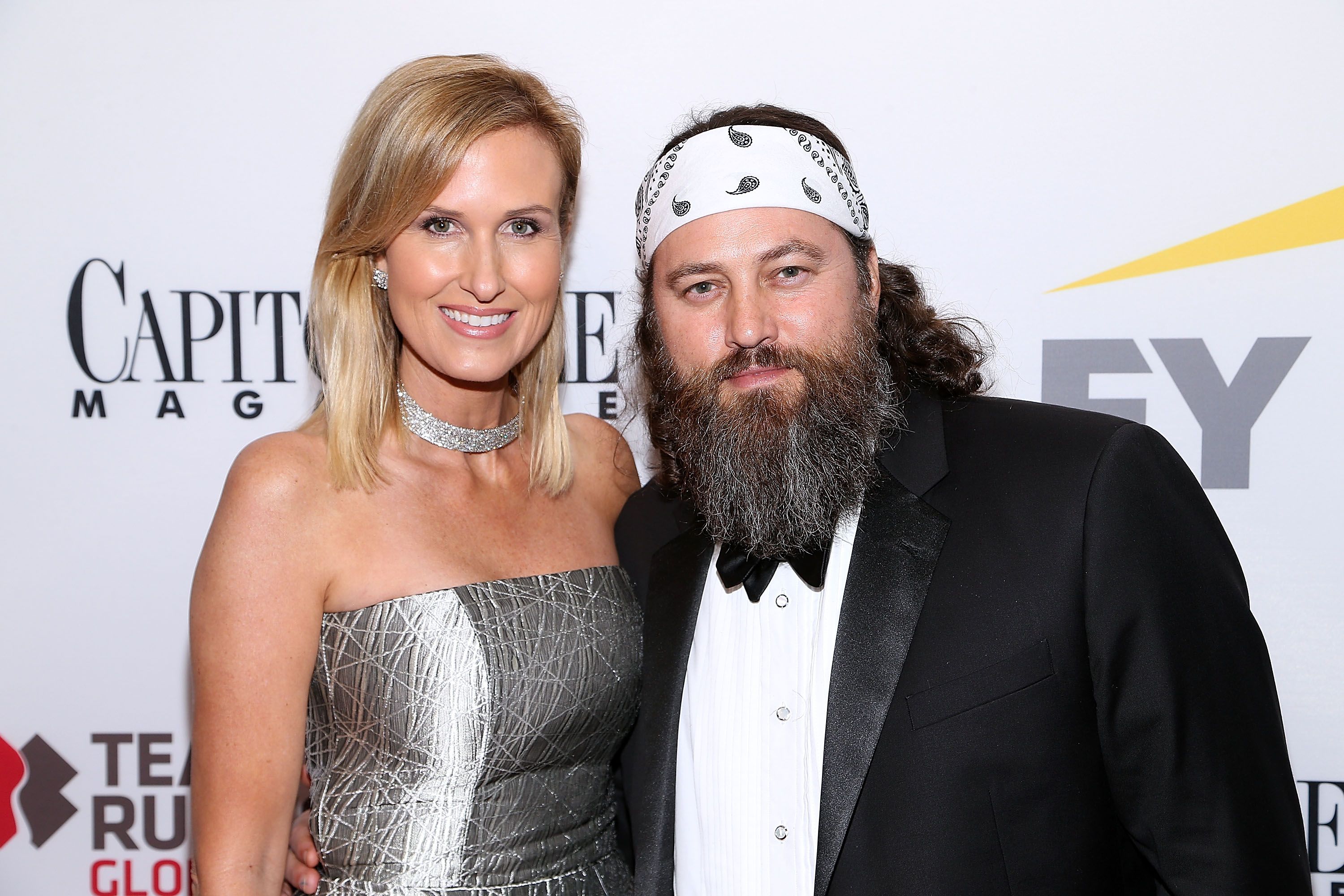 MEETING WILLIE ROBERTSON
Willie was Korie's first, and only love. The two met when they were in third and fourth grade respectively,  and have been inseparable ever since.
Korie attended a private school, and Willie a public one, but they both attended the same Summer Camp. It was at Summer camp that they met and fell in love. Willie recalled:
"We were on a hike and I asked her to hold hands."
SUMMER LOVE
When summer ended and they went back to school, the young sweethearts kept in touch. They both joined the same Christian youth group, and their romance flourished. A few years later, after they both finished high school, the young couple tied the knot. Though they were very young, Willie counts it as an advantage. He said:
"That way you don't have all the baggage. All our memories are together. Everything we have, we built together."
The marriage didn't stop the couple from attending college, and they both went to Harding University, a private Christian university in Searcy, Arkansas, where Korie graduated with a degree, as an art education major. 
Not long after, they welcomed their first child, John Luke in 1995. Being parents became the focus of their lives, and today, Willie and Korie share 6 children, 3 biological and 3 adopted:   Sadie, John, Bella, Rebecca, Willie, and Rowdy.
THE BOOK ABOUT THE KIDS
Korie is devoted mom, and drawing on her experience as the mother of 6, she wrote a bestseller, "Strong and Kind: And Other Important Character Traits Your Child Needs to Succeed."  The book was published in 2016 and expresses the values which the Robertsons hope to instill in their offspring, kindness, honesty, generosity, and strength.
THE RELUCTANT REALITY STAR
Becoming a star in a reality show wasn't something Korie would have foreseen for herself as a child. She was so diffident that her parents nicknamed her "Shy," and when she was 7, the summer camp director started the Korie Fan Club to help boost her confidence.
The shy girl is a far cry from the poised and serene Korie fans of " Duck Dynasty" have grown to know and love. She is the center of the family and the pillar of strength on which her husband leans. Willie has attributed his success to Korie: 
"In the early days, it was her encouragement that got me to start thinking about how to expand the business. Had I not been married to her, I never would have done anything that I've done today."
END OF "DUCK DYNASTY"
But success, and becoming nation-wide stars hasn't changed the Robertsons. The reality show, which ran for 11 seasons from 2012 to 2017, made them household names, but after the series ended, their lives went on as they always had.
One of the cornerstones of Robertson's lives is undoubtedly their faith. Korie has collaborated with her mother, Chrys Howard, on several books that present some of the Bible's best-loved parables in a fresh light for children and teens.
The same faith is a bond between them, and something they have transmitted to their 6 children and will share with their grandchildren. In October 2019, the Robertsons welcomed their first grandson,  John Shepherd, their oldest son John and his wife's Mary Kate's first child.
28 years after she married her beloved Willie, Korie is now enjoying the pleasures of being a grandmother just as much as she did being a mother.