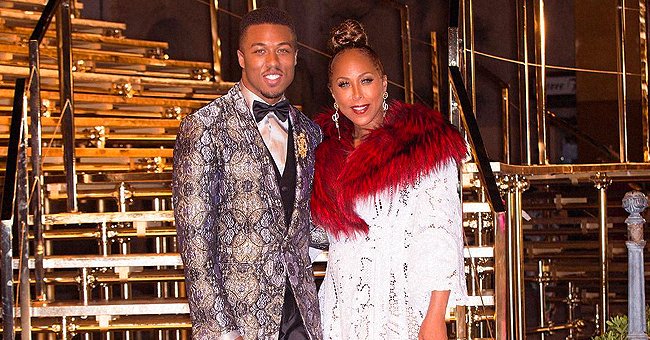 Instagram/marjorie_harvey
Marjorie Harvey's Son Jason Shares Funny Video of His Pregnant Wife Amanda and Their Son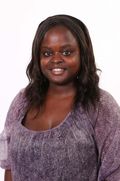 Marjorie Harvey's son posted a hilarious video of his pregnant and their son as the couple prepares to welcome their fourth child.
Steve Harvey and his wife Marjorie Harvey boast a large blended family of seven children and five grandchildren.
The family is expecting another grandchild in the coming weeks with the arrival of Marjorie's son, Jason Harvey's, fourth child with his wife, Amanda.
While they prepare for fourth their child, Jason shared a hilarious video of Amanda on her knees with her pregnancy supporter belt on as she bobbed to the music playing in the background.
As if the moment couldn't get any more comical, the couple's son, Ezra, made an adorable cameo in the video, and he walked past holding a bottle of water.
In his video, Jason hinted at the arrival of their child as Amanda appeared to be trying out techniques to turn her baby in preparation for labor. In his caption, he teased, "yeah, it's about that time, lol."
One fan shared their excitement for Amanda, saying, "she'' in active labor! Good luck! Here's to a speedy, painless birth!" His sister, Lori Harvey, commented on her adorable nephew getting in the way of the shot.

Lori Harvey commented on Jason Harvey's video of his wife Amanda Harvey and their son Ezra Harvey | Source: Instagram.com/whoisjaonharvey
In May, Amanda shared a 3D ultrasound photo on
Instagram
and revealed that they were expecting a girl as she gushed over meeting her.
On Mother's Day, she wrote a heartfelt post about enduring complications throughout all her pregnancies, miscarriage, and depression. Despite her challenges, she admitted that it was all worth it to have her children in the end.
During an interview with Jimmy Kimmel, Steve admitted that he didn't enjoy being a grandparent as much as his wife does, he explained:
"I want to be an empty nester. Now they come back to the house and they got some more people with them. They always bring them over."
Steve and Marjorie are going to have plenty of room to welcome another grandchild to the family. It is reported, Steve has recently purchased a mansion in Atlanta, Georgia.
The $15 million property, which the Harvey's will soon call home used to belong to media mogul, Tyler Perry.
Please fill in your e-mail so we can share with you our top stories!