Lori Harvey Spent NYE with Boyfriend Future in Las Vegas
Lori Harvey reportedly rang in the New Year with her rumored beau, rapper Future. The lovebirds were spotted partying together in a video but are yet to address speculations about their relationship directly.
At this point, probably the only reason Lori and Future are still being called a rumored couple is that none has directly confirmed or denied the dating rumors. Going by all the social media hints, however, fans seem to have reached a conclusion.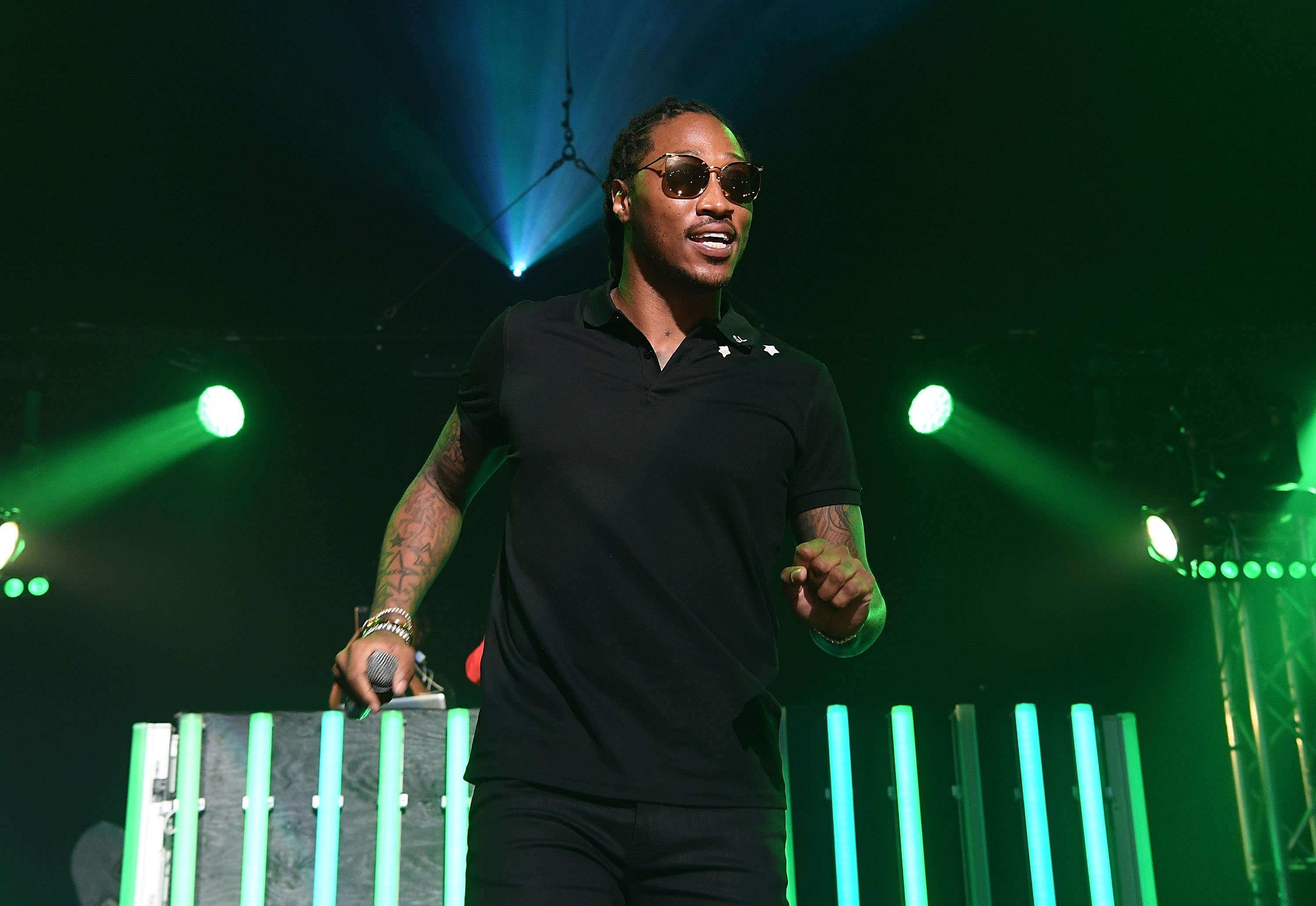 The latest in a long list of sightings happened on New Year's Eve when the pair was spotted at a party in Las Vegas. In a video posted by The Shade Room, Lori and Future stood together while the rapper spoke to another unidentified person.
Fans have always shown interest in celebrity couples, but Lori and Future, 36, seem to be drawing a higher level of scrutiny for several reasons.
"Lori shining right now," read a caption across the clip. A second video showed the 22-year-old model flaunting the same glittering halter-neck dress she was wearing in the clip with Future.
The Shade Room's caption explained that Lori and Future were "celebrating the new year together in Las Vegas," but comments from most Instagram users revealed most folks already believe the two are lovers.
"We know they are together, shade room. That's what couples do… spend holidays together," one social media user wrote while another added: "We clearly see they together."
According to The Blast, while Lori did not show off Future in a video of her stunning look, the "Turn On the Lights" rapper was in town to perform at Drai's Nightclub at The Cromwell in Las Vegas.
The rumors about Lori and Future had been circulating for months. Still, in November, when the Atlanta-born entertainer shared her picture and described her as "flawless," fans pretty much took it as a confirmation.
The talks intensified last month after it appeared Lori and Future were together in Nigeria during his first headline concert in the African nation. The duo never shared a picture together, but eagle-eyed fans picked up on some hints.
First, Lori shared an Instagram photo of herself geo-tagged with Lagos, Nigeria. The model also posted a mirror selfie on her Instagram Story in which fans noticed a pair of sneakers that looked very much like the same one Future wore during an outing in the country.
Fans have always shown interest in celebrity couples, but Lori and Future, 36, seem to be drawing a higher level of scrutiny for several reasons.
For one, Lori is the stepdaughter of Steve Harvey, a comedian and talk show host known for doling out relationship advice to young ladies. He even famously gave dating tips to Keke Palmer in 2019.
Now, Lori, the youngest daughter of Steve's wife, Marjorie, has quite a colorful dating profile. After parting ways with her soccer player fiancé Memphis Depay in 2017, Lori was linked to Diddy, Trey Songz, and Diddy's son Justin Combs, in 2018 alone.
The man she's reportedly with now, Future, is a dad to five kids from five confirmed women. Per The Blast, the rapper is also currently facing two paternity lawsuits accusing him of fathering two new children.