Getty Images
Chris Brown and Nia Guzman's Daughter Royalty and Her Sister Sinatra LA Drive a Red Toy Car
Chris Brown's daughter Royalty and her sister Sinatra, are having fun spending time together and posing up a storm.
For most people, getting your first car usually happens when you're in late teens, but for Chris Brown's daughters, that day came a little early.
While it may just be a toy car, Royalty and Sinatra had a great day taking it out for a ride and posing for a special photo shoot.
Royalty ,5, is Chris Brown's oldest child, who he shares with Nia Guzman, who often shares cute pictures of the mother and daughter matching.
Earlier this year, she celebrated her sixth birthday, and both her parents reunited to throw her a special birthday party. A source speaking to Hollywood Life said,
"Her dad was there and her grandma and her sisters. It was a big deal for her to have a party start at midnight. They will be celebrating all week and even into the weekend."
The celebrations included a custom made pink cake in the shape of an R with pink icing and he even gifted her two pet birds.
The singer also shared a touching photo of himself holding his daughter, calling her the best part of him.
Guzman posted a stunning collection showing the mother and daughter in matching.
While fans have always said that Royalty is the spitting image of her father, in recent photos shared by her mother, it's very easy to see the resemblance.
Guzman posted a stunning collection showing the mother and daughter in matching with several people commenting on how cute the duo looked. One person wrote,
"My goodness! I can't take the beauty?????? she get it from her momma!!!!!!!!!!"
During quarantine, Royalty has been spending more time with her sister Sinatra as she has been staying at her mother's home.
Her mother has been sharing adorable photos of the pair having fun at home as she tries to keep them entertained.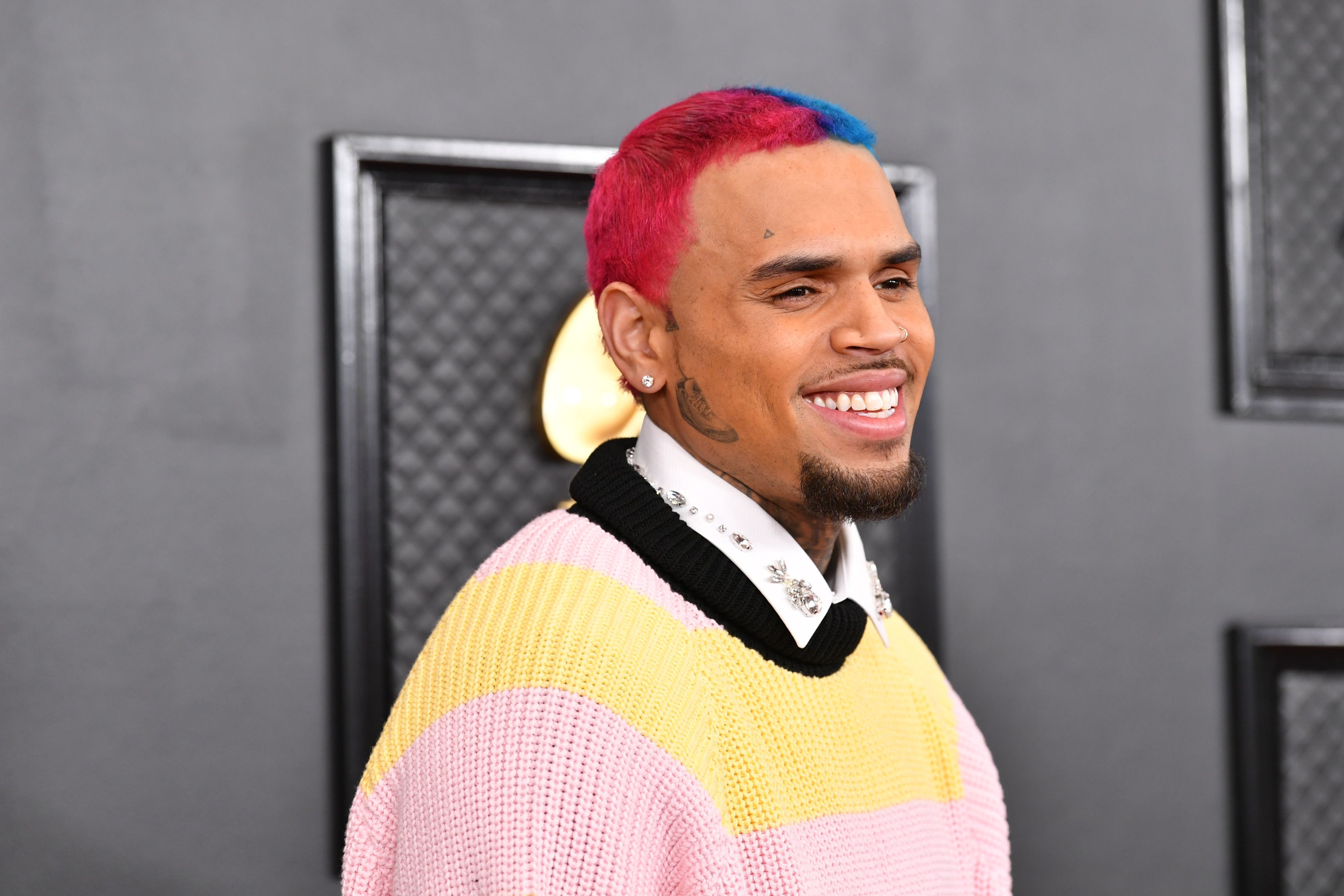 Chris Brown attends the 62nd Annual GRAMMY Awards at Staples Center on January 26, 2020 in Los Angeles, California| Photo:Getty Images)
Despite living apart, Chris and Nia have been co-parenting and are being extra vigilant about their daughter's health.
According to a source, the pair are not allowing their daughter to come into contact with anyone other than family members.
Please fill in your e-mail so we can share with you our top stories!