Tamera Mowry's Husband Adam Housley Teaches Daughter How to Build
The ex-professional baseball player and Emmy winning former National News Correspondent, shares an adorable picture of his daughter, Ariah Talea, holding a piece of wood while she is learning to build with him.  
Adam Housley, 48, is much better known for being the husband of "The Real" co-host, Tamera Mowry, 41. Together they share two children, a son, Aden John, who is 7 years old, and a daughter, the lovely Ariah Talea who is 4 years old.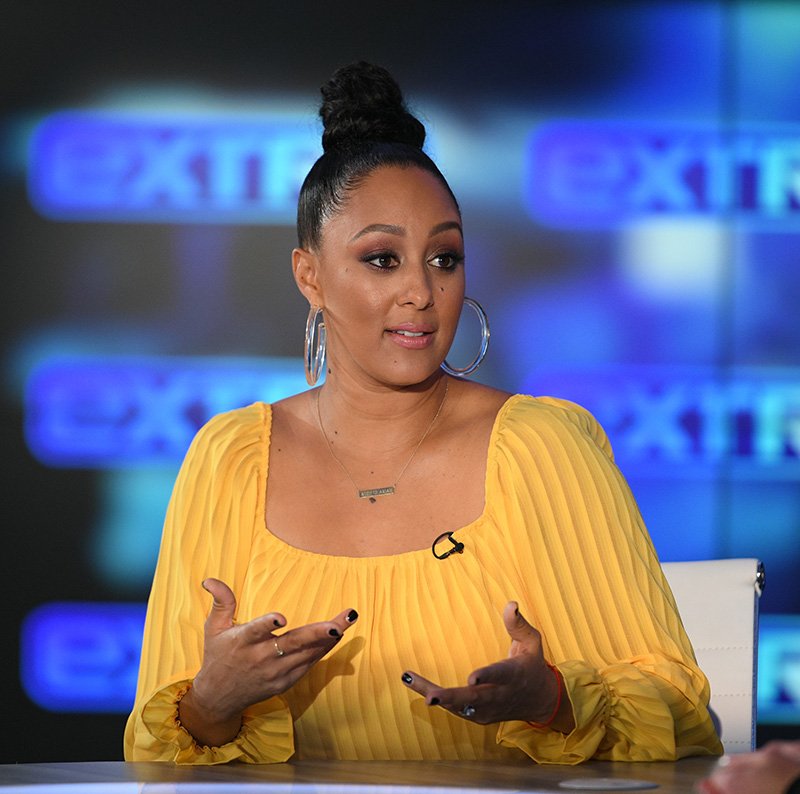 Days ago, Housley shared a video on his Instagram in which father and son are sharing a memorable moment together: the former baseball player is teaching his son, Aden, how to use a hammer. Right after he posted it, many followers reminded him to not forget to teach his little girl as well, so he later shared this photo to show them wrong. Housley wrote:
"And you guys were worried I wasn't teaching my daughter how to build, I was waiting to post this one..."
WEDDING ANNIVERSARY
Last May, the Housley-Mowry couple celebrated their 9th wedding anniversary. Tamera Mowry and Adam Housley got married on May 15, 2011. As for Mowry, she has openly said that she feels happy in her marriage, and for her being married is something amazing.
She has previously shared that she feels safer and more comfortable since she is married to Housley, knowing that he is there for her and their children no matter what happens. That feeling of support, makes her feel stronger.
PARENTHOOD IS HARD
Tamera has also commented that she loves her two children madly, but she is not mistaken, motherhood is something that requires a lot of work. On parenthood issues, she has talked about how really difficult it can be at times, how it demands commitment, sacrifice, and even some wisdom to teach her children a strong sense of responsibility.
No wonder Mowry takes parenting seriously since she is trying to teach them some traits and morals to guide their lives. So for the actress, it is not about gold stars and to-do lists, but about learning to take care of themselves and their surroundings instead.
INTERRACIAL MARRIAGE
According to Mowry, the key to success in her marriage has been having an attitude of being open to learning from each other. Both, she and her husband have this "open-mind" attitude to the situations that arise daily.
On having an interracial marriage, they have been facing many criticisms and negative comments ever since they started dating. However, they have both managed their relationship and strengthened it by learning from each other and sharing the love.
This attitude has been reflected on her family and an example of this is the beautiful house where they live, a mixture of minimalist style that she likes with touches of collectibles, as he prefers.