Vera Farmiga Shares 2 Kids with Her Musician Husband — Meet the 'Bates Motel' Star's Family
Actress and director Vera Farmiga has had a successful career in Hollywood and now has a happy family with her husband Renn Hawkey and their two children.
Vera Farmiga, an actress, a producer, and a director, has proved her worth and carved a place for herself in the world of Hollywood. Over the years, she has conquered several milestones in the industry while keeping her personal life mostly out of the prying eyes of the public.
Farmiga first got married in 1997 to actor Sebastian Roche, before they parted ways in 2004. Now, she has moved on after so many years and has two beautiful children with Renn Hawkey, a musician, and songwriter, who she married in 2008.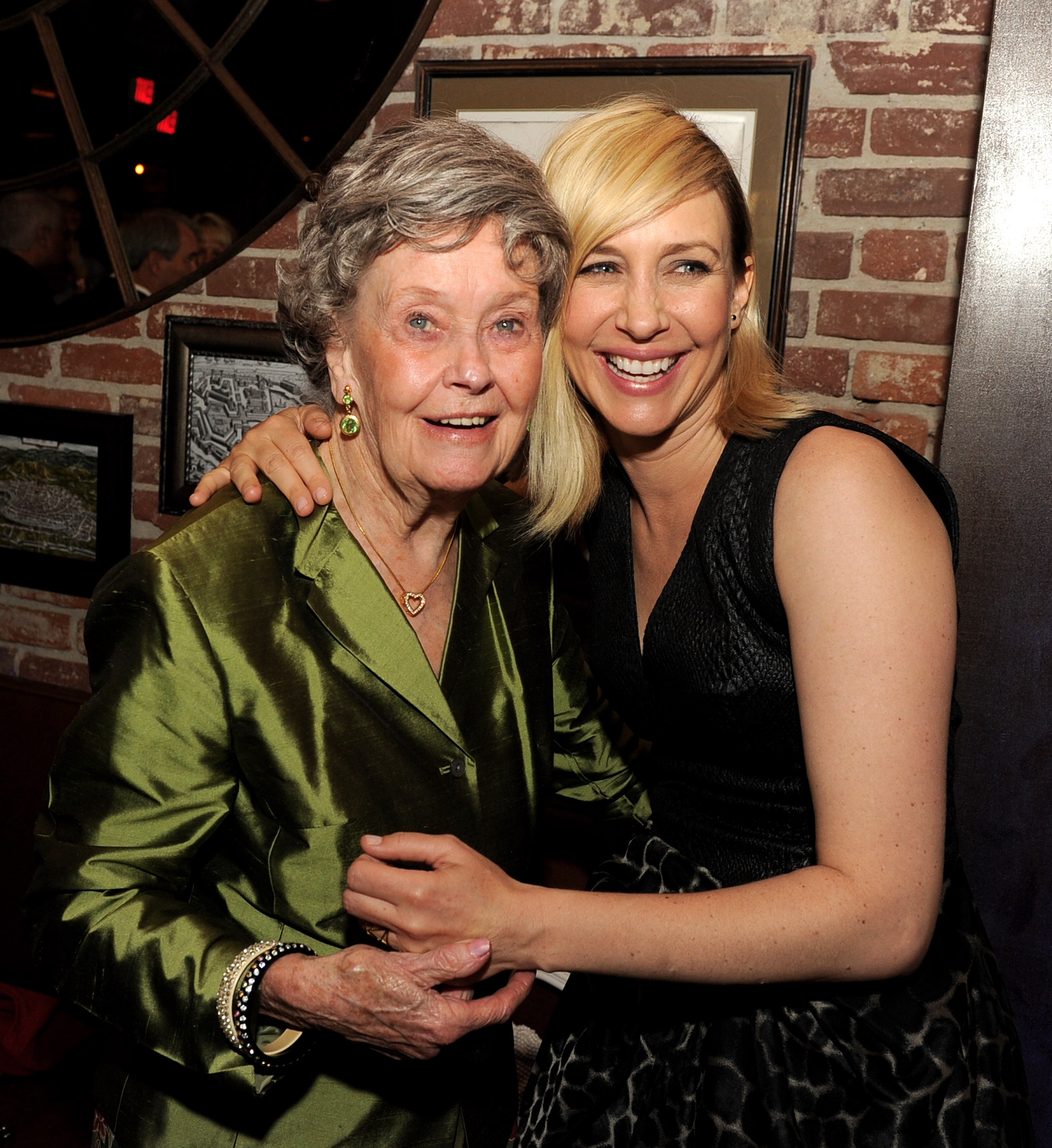 WHO IS RENN HAWKEY?
Born in NYC in 1974, Vera Farmiga's husband Hawkey grew up to be a musician and a film producer. He joined the rock metal band, "Deadsy" in 1995, playing piano and synthesizer alongside Alec Puro and Elijah Allman until 2007. 
Hawkey began to dabble into film and started producing films in 2011 when he worked on "Higher Ground," a drama film directed by Farmiga as the film's music director. 
Four years later, he was featured in the supernatural series "The Returned," as a recurring character in the first, seventh, and eighth episodes. In 2017, he served as an executive producer for the 2017 documentary "Unspoken," which aimed at raising awareness about autism.
Hawkey is not the only one in his family that's involved in showbiz. Both of his parents worked in advertising, and his mother, Penny Hawkey, wrote a commercial for Coca-Cola in 1979. He's also the older brother of actress Molly Hawkey, and the younger brother of the colorist and visual effects professional, Adam Hawkey. 
FARMIGA'S FIRST MARRIAGE
Farmiga was first married to Scottish-French actor Sebastian Roche. In 1997, they appeared in the fantasy TV series, "Roar," and fell in love while working together on set. After the series ended in September 1997, the pair eloped to the Bahamas and got hitched.
Roche is best known for his roles in "Odyssey 5" as Kurt Mendel, in both "The Vampire Diaries" and "The Originals" as Mikael, and in "Man in the High Castle."
With both being successful actors in their own rights, they were an easily lovable Hollywood couple. Sadly, the marriage did not last. In 2004, they finalized their divorce and parted ways. 
THE FARMIGA AND HAWKEY LOVE STORY
After her divorce, Farmiga met Hawkey through a mutual friend, Allen Hughes, on the set of "Touching Evil," and not long after, they started dating.
After four years of being together, they finally tied the knot in a small private wedding on September 13, 2008. At the time, the actress was already pregnant with their first child, their son, Fynn Hawkey. The little bundle of joy arrived in January 2010. 
For many actresses, giving birth often takes a chunk of their time. Two weeks after her son was born, the actress zoomed back to work at full speed without skipping a beat. 
Vera Farmiga's daughter, Gytta Lubov Hawkey, joined the family of three in November 2010. The mom of two who was desperate to become a mother had finally achieved that dream, and her joy was immeasurable, even with the fear and worry that came with the job.
She never hesitates to show off her beautiful kids. In March, she shared a sweet photo of Fynn and Gytta on Instagram.
In an interview with Esquire, the actress admitted that playing the paranoid and slightly creepy mother figure in both psychological thrillers "Bates Motel" and "At Middleton" had been nearly effortless for her because she now understood the fears of parenthood. She said:
"No, no, I've had it. I have the same irrational feelings taking them to pre-school. When they're away, you've got a sudden loss of purpose and this ever-present fear about the kid's welfare."
In 2014 when they hit their six-year anniversary mark, the actress took to Twitter with a sweet post and a throwback photo from their wedding in which they shared a kiss with their wedding cake smudged all over their faces. 
@rennhawkey This is why I keep catching your colds... Happy anniversary Angelface d'Amour. pic.twitter.com/PNMrAb3b2k

— Vera Farmiga (@VeraFarmiga) September 14, 2014
FARMIGA'S CAREER
Farmiga's longstanding career in the film industry started in 1996 when she mainly appeared on Broadway productions like "The Tempest," "Good," and "The Seagull." Her big-screen debut did not happen until 1998 when she starred in the drama film "Return to Paradise."
From then on, she started to feature in several productions and soon enough became a big name in Hollywood. Some of her best-known works include "Up In The Air," "The Boy In The Striped Pyjamas," "Bates Motel," "Orphan," "The Conjuring 2," and Joshua."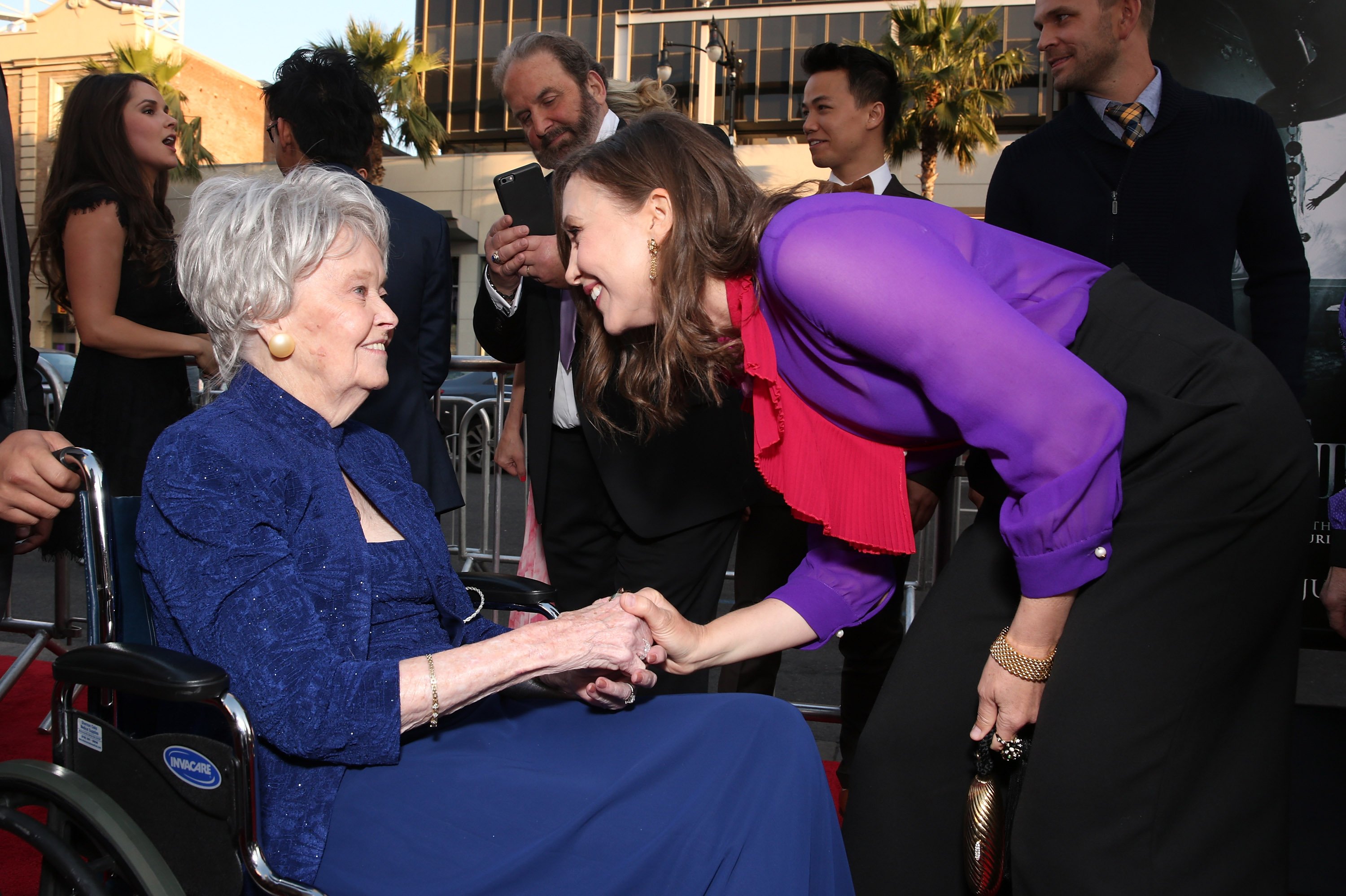 Many of these earned her several nominations and awards, and as her work progressed, she established herself as a Hollywood scream queen, best known for playing a lot of roles in horror films. After "The Conjuring 2" was released, she admitted that she did, in fact, have a penchant for taking roles that had to do with a lot of pain, heartbreak, and maternal angst. She said:
"Thematically you can look at my choices and there's always some kind of heavy-duty maternal issue at hand, even in The Conjuring. I'm constantly exploring maternal angst."
With that particular tendency towards that specific genre, she began to test the directing waters with her 2011 film, "Higher Grounds" and in no time, carved her spot there too. 
Her film producing days began while she was starring in the 2013 physiological thriller series, "Bates Motel." She served as a producer and executive producer for the second season to the final and fifth season, which ended in 2017.
Since then, she has been in quite a number of productions with an impressive list of award nominations and is set to reprise her role as Lorraine Warren, in "The Conjuring: The Devil Made Me Do It," which premieres in September 2020. 
The actress has also been cast in the Alan Taylor-directed film "The Many Saints of Newark," which is set for release in 2021.
In an interview with The Guardian, the "Bates Motel" star confessed to burning bad scripts that she had been offered. She was an actress who didn't take whatever she was given. Her selections were always meticulously done, so she didn't just appear in any and every film. She joked:
They [the discarded scripts] do get thrown in and used for fertilizer, it's recycling. Bonfires need to be fed and scripts, after all, are wood. Especially the wooden ones."
While she might be referred to as being a tad too picky, her eye for good work has made her one of the most sought-after actresses of the decade, and she wouldn't have it any other way.
Just like her husband, the "Orphan" actress is surprisingly not the only person in her family that has found a career in Hollywood. Of all eight of Vera Farmiga's siblings, her younger sister, Taissa Farmiga, is also an actress. 
Together, the Farmiga sisters have done very well for themselves in the industry, with Tassia appearing in her own fair share of film productions. The older sister reportedly considered Tassia as a surrogate child due to the twenty-one years between them.
Farmiga has had a successful career in Hollywood, and the love that runs in her beautiful family is the cherry on the cake that she cherishes with all her heart.