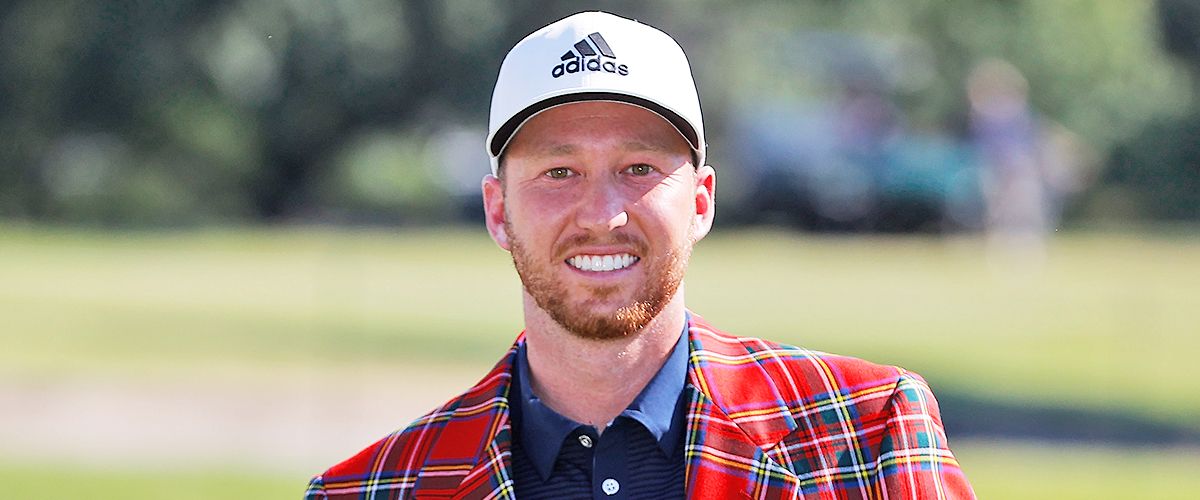 Getty Images
Daniel Berger Just Won PGA Tour's Return Event — Meet His Stunning Girlfriend Tori Slater

Young golf-pro Daniel Berger has been seen accompanied by a striking blond, who has fans speculating about wedding bells.
Golf-pro Daniel Berger won the prestigious Charles Schwab Challenge on June 14, 2020, the first PGA event since the beginning of the COVOD-19 pandemic.
The 27-year-old golfer has been sweeping up the ranks of the world's best, and apparently he also swept stunning Florida girl, Tori Slater, off her feet.
This stunning All-American beauty is also a lover of the outdoors, and a devotee to wellness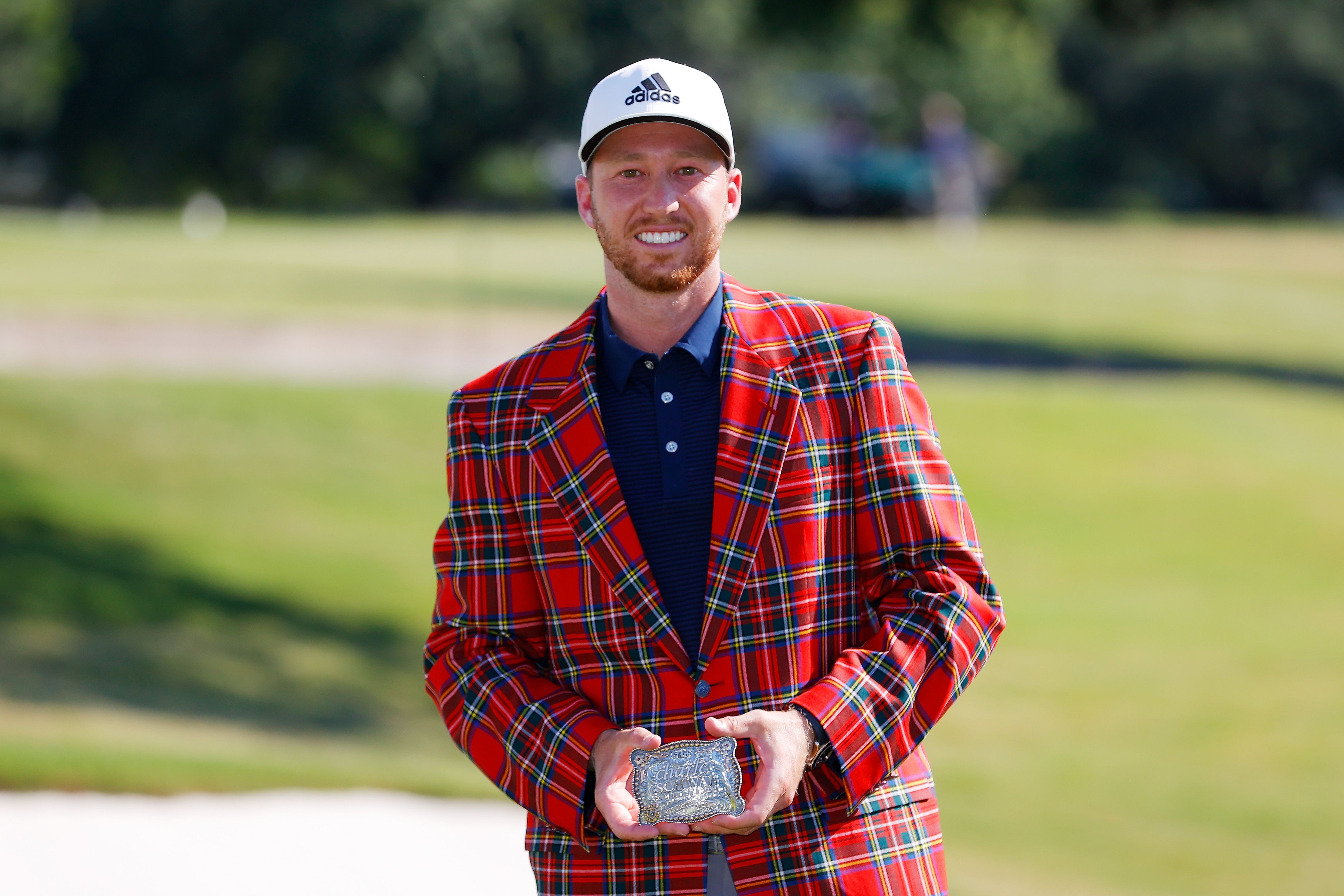 Daniel Berger with the plaid jacket and belt buckle after winning the Charles Schwab Challenge on June 14, 2020 | Source: Getty Images
THE MOST BEAUTIFUL GIRL
Slater, who has been considered one of the most beautiful of the "golf girlfriends" has been dating Berger since 2015.
The two share a love of golf, and Slater drives a mean stick and has been know to caddy for Berger on several occasions, including at the 2018 Masters at Augusta National Golf Club in Georgia.
The stunning blond is originally from Kentucky but attended Florida Atlantic University, while Berger attended Florida State University in Tallahassee, and it was probably at some college function that they met.
As a student, Slater was featured on Total Frat Move Girls' Instagram account which prompted Berger's fellow golfer Justin Thomas to teasingly tag him, writing:
"Dang dude you should hit this girl up."
Slater graduated from FAU with a degree in marketing and business, and now lives in Jupiter, Florida, and has a successful career as a realtor, selling properties in Jupiter, Tequesta, and Palm Beach Gardens.
ALL-AMERICAN GIRL
This stunning All-American beauty is also a lover of the outdoors, and a devotee to wellness. Slater has revealed that she practices hot yoga, and Pilates; and her favorite outdoor activities are cycling and paddleboarding
CHARITY WORK
Slater and Berger also share a passion for philanthropy, and they both volunteer at the Nicklaus Children's Health Care Foundation. The Foundation was created by iconic golfer Jack Nicklaus and his wife Barbara in 2004 in order to help children from all over the world to have access to the best medical treatment available.
Berger is also a generous contributor to the Foundation, and when he won the 12th President's Cup, he allocated a $65,000 check to the hospital. He wrote on social media:
"Humbled and honored to be able to make a difference with @nchcf thanks to the @presidentscup."
TRIUMPHANT RETURN
Berger has just made a triumphant return to golf, following the enforced hiatus due to the COVID-19 pandemic, and won the Charles Schwab Challenge in Fort Worth, Texas. The victory was particularly sweet for Berger, who had been unable to participate in several challenges due to a wrist injury. He said:
"When I won my first couple times, I took it a little bit for granted, thinking that every year it was just going to be easy and you'd have that chance to win, but it's tough out here."
As tough as the pro-golf circuit may be, Berger is doing extremely well, and at just 27 already has an impressive number of wins. He is now seeded at #31 in the world, dropping down from the top 25 due to his inactivity last season.
Berger has made a brilliant start to 2020, but he is definitely not resting on his laurels. He is aware, better than anyone, how tough the apparently tranquil sport of golf can be. He said:
"It's cutthroat, and the best players in the world every week are showing up. I worked my butt off the last year to be in this position, and I'm just glad it all paid off."
THE PANDEMIC CHALLENGE
Playing golf during a pandemic has certainly been a challenge for Berger and the other competitors. Social distancing rules apply, and no audiences are allowed on the course during the game. Berger commented:
"We had the temperature readings before we got on-site every single day. I knew that all of the employees and staff that were here were doing the same thing. I felt completely safe."
Of course, Berger's #1 fan wasn't there to cheer him on, but hopefully, next year she will be there by his side once again -- and who knows? -- she might even be Mrs. Berger...
Please fill in your e-mail so we can share with you our top stories!