Jenna Bush Hager Honors George HW Bush on What Would Have Been His 96th Birthday
Jenna Bush Hager paid a sweet tribute to George H.W. Bush on his 96th birthday. The "Today" co-host gushed about her late grandfather while sharing some adorable family photos.
Former US president George H.W Bush would have been 96 on June 12, 2020, and in celebration of the occasion, his granddaughter, Jenna Bush Hager, paid a sweet tribute to him.
Taking to Instagram, Hager shared a post that featured two childhood photos where she posed alongside her twin sister, Barbara Pierce, and George H.W Bush.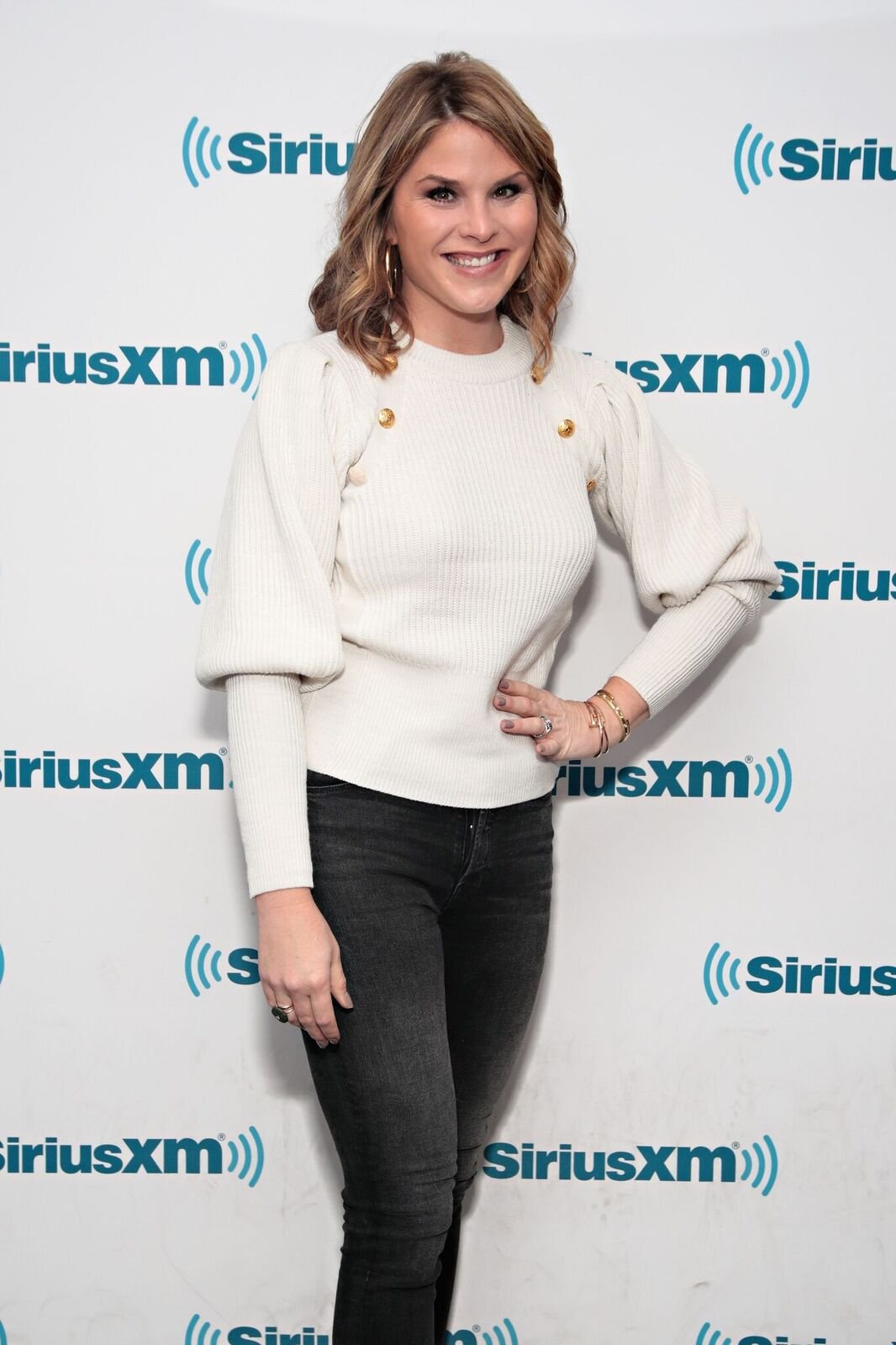 In the first photo, Bush donned a suit and a tie while sitting on a bench. With his arm wrapped around an excited young Hager, he flashed a smile for the camera. On the other hand, Barbara stood next to her sister while she also flashed a charming smile.
The second photo saw Hager sitting next to Bush with an arm resting on his knee while Barbara was seen whispering into her grandmother's ear. Captioning the photos, Hager explained that she sees her grandfather's traits in all of her children. She wrote:
"Dear Gampy, Today would have been your 96th birthday. I miss you every day—and see your gentleness and compassion in Mila, Poppy, and Hal...
Hager's heartwarming post garnered reactions from fans who took to her comment section to pay their tributes shortly after.
One user wrote, "Your grandpa was a man of honor who served his country with distinction," while another added, "He was a hero to me and countless others!" with several others wishing him a happy birthday.
George H.W. Bush served as the 41st president of the United States between 1989 to 1993.
Hager's sweet birthday message came only a few days after she paid tribute to her grandmother, Barbara Bush, on what would have been her 95th birthday.
In an Instagram post, she shared an adorable family photo that featured Barbara, Hager, Pierce, and Hager's two daughters, Mila and Poppy. While adding a caption, she wrote:
"Happy 95th birthday to our Granny. I love the way Mila is looking at you in this picture: full of awe and admiration..."
Hager's bond with her late grandfather is unmatchable, and sometimes she gets overwhelmed with emotions when she speaks about him.
Earlier in June, Hager reportedly revealed some set of life rules Bush had lived by, which he shared with her before his passing in 2018 at the age of 94.
Apart from teaching his granddaughter the rule he lived by, Bush also made sure to continue imparting Hager with valuable advice up until his death.
George H.W. Bush served as the 41st president of the United States between 1989 to 1993. After struggling with vascular Parkinson's disease for a while, Bush died at his home on November 30, 2018.