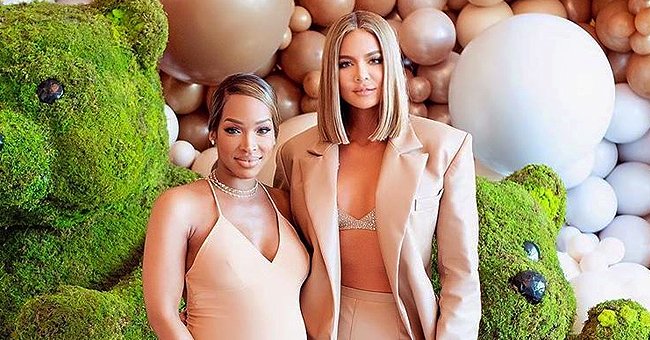 Instagram/malika
Khloé Kardashian's BFF Malika Haqq's Baby Son Ace Looks Super-cute in a New Photo

Khloe Kardashian's BFF Malika Haqq shares an adorable picture of herself and her three-month-old son in a new post on Instagram.
Khloe Kardashian's best friend, Malika Haqq, took to Instagram to share an adorable picture of herself and her three-month-old son Ace Flores.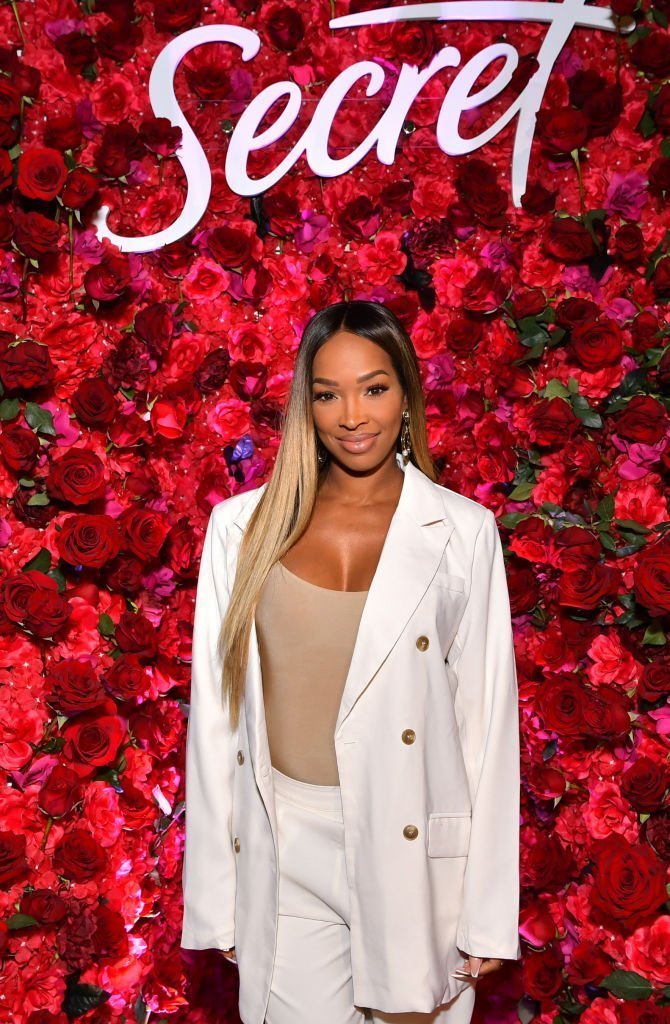 Malika Haqq attends 'Secret with Essential Oils' Launch Party on October 01, 2019. | Photo: Getty Images
The image shows the new mother wearing a sleeveless blue dress that she accessorized with a gold chain. While she gazed down lovingly on her son, Ace, her hair flowed down in light cresses across her lightly made-up face.
Ace, who was cradled in his mother's arms, had on a Versace onesie, and his full hair was on display as he pouted and looked directly at the camera. Malika captioned the image saying:
"You're all I see #3months."
Sometime in September 2019, Haqq announced that she was expecting a baby, and in March 2020, she and her ex-partner, OT Genasis, welcomed their son Ace.
Before Ace's birth, Khloe threw Haqq a lavish baby shower, revealing that OT Genasis was the father of her son. Although the duo is no longer together, Haqq expressed that both of them were going to be the best co-parents for Ace's sake.
Haqq has expressed that she wants to give Ace some siblings.
Following the post, fans had quite a lot to say in the comments section. Some expressed that Ace looked like his father, while some argued that he was his mother's look-alike.
Some expressed that he was a cute boy and was already becoming a pro at taking pictures as he always looked at the camera. Others stated that they were envious of his full hair and someone said:
"So beautiful. He looks like a Porcelain doll."
Although Khloe did not get to be at Ace's delivery, she sent her love and wishes to the mother and son at the time of the delivery stating that she was eager to meet her "nephew" but would restrain from doing so in order not to put Malika and Ace at risk.
Interestingly, earlier this month, Khloe went to visit Malika and Ace. The two BFFs took pictures together and expressed that they were excited to see each other after such a long time.
For Haqq, being a mother was exciting, and although she had always wanted to be a mother, her son's birth was a little surprising but exhilarating.
While Haqq has expressed that she does want to give Ace some siblings, but for now, she was going to concentrate all her love and energy on Ace as she is not ready for another pregnancy anytime soon.
Please fill in your e-mail so we can share with you our top stories!