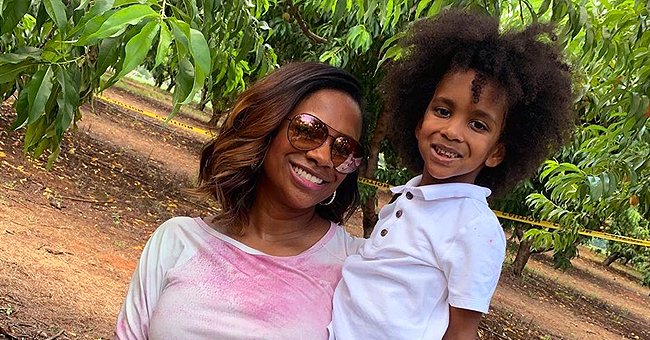 Instagram/kandi
Kandi Burruss and Her Son Ace Go Fruit Picking in Cute Photos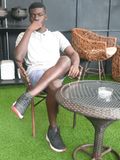 Kandi Burrus and her son Ace dole out some mother-son goals as she shares pictures of herself and her son harvesting fruits.
Having kids and watching them grow is often filled with ups and downs. Some days can be good, and some days are not great, but altogether, the joy of watching a child grow cannot be denied.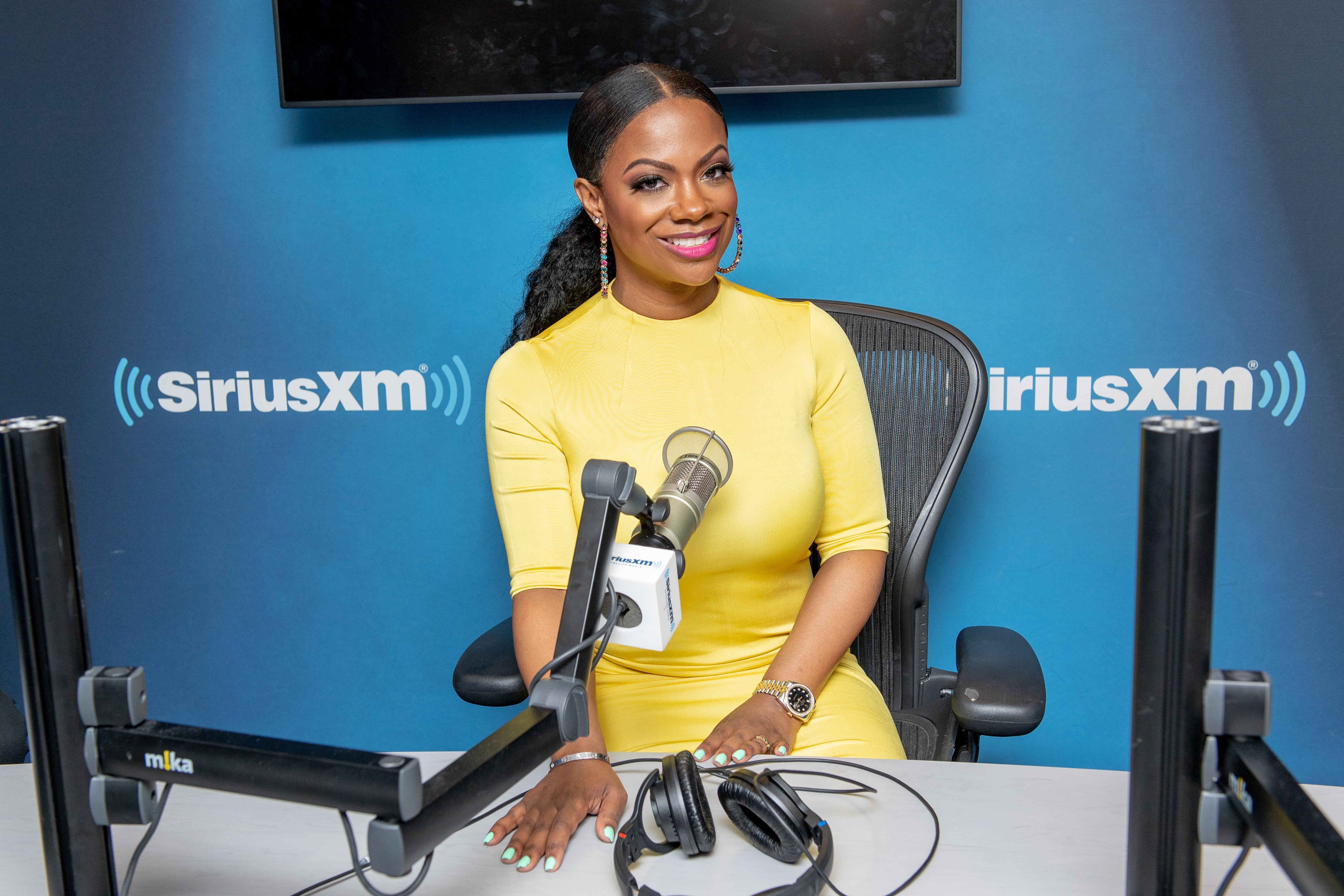 Kandi Burruss visits SiriusXM Studios on March 18, 2019. | Photo: Getty Images
Kandi Burrus and her son Ace give some mother-son goals as they pose in new pictures, which shows them harvesting fruits. The series of pictures posted to Burrus's account highlights their activities for the day. The first image showed Burrus holding Ace in her arms.
Burrus can be seen wearing white top and bottom, which has pink color splattered on it. She had on a pair of brown sun shades and a white waist pouch around her waist.
Ace, on the other hand, wore a white shirt with black shorts. He completed his outfit with striped socks and black sneakers. His full afro hair was on display as he grinned for the camera.
The second image in the series was a back shot of Burrus holding Ace on her shoulders as he reached up in a tree to pluck mangoes.
She had to have the talk on racism and police brutality with four-year-old Ace.
The last shot was of Ace leaning against the pavement with the harvested fruits piled up in a basket close to his feet. Wearing a big grin, Ace smiled for the camera.
Fans took to the comments section of the post to show their love to Ace and Burrus. Some fans expressed that Ace had grown taller and was looking cuter by the day. Although some were amazed at how fast he had grown, others could not help but gush over his full afro. Someone said:
"He looks like such a wonderful spirited boy. Love the way he's morphing into his body and skin."
Burrus, who recently had a chat with Andy Cohen on "Watch What Happens Live with Andy Cohen," expressed that she had to have the talk on racism and police brutality with four-year-old Ace following the death of George Floyd.
Burrus said Ace had gone to school as a police officer on career day, and when the protests began, he had asked if the police were the bad guys. She got emotional, saying that no one should have to go through the emotional turmoil of telling their four-year-old about police brutality.
Although her older daughter, seventeen-year-old Riley, had handled the situation differently by unfollowing friends who were not actively saying anything about the Black Lives Matter movement. Her son Ace is still too young to grasp what is happening entirely.
Burrus, who recently had a surprise mask-on themed birthday organized by her husband Todd Tucker for her 44th birthday, revealed that there was a need to stop talking and for action to be taken if a change is needed as regards black lives.
Please fill in your e-mail so we can share with you our top stories!