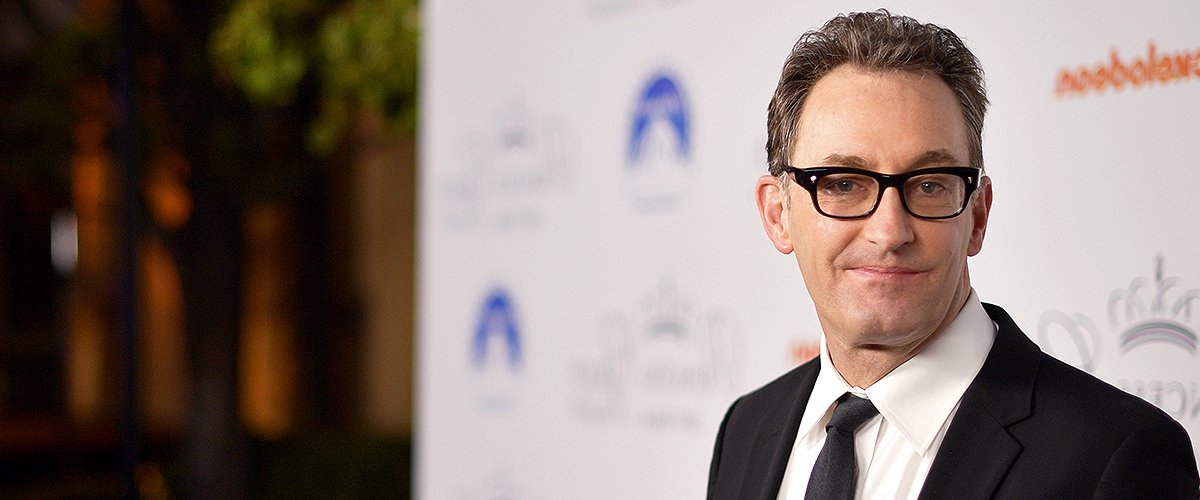 GettyImages
Tom Kenny Is the Voice behind SpongeBob — Meet His Look-Alike Son Mack Who Is a Gifted Animator
Comedian Tom Kenny has been voicing Nickelodeon's beloved character SpongeBob for the past two decades. The funny star is the father of two kids, and his eldest son is a talented animator.
Wherever he goes, Tom Kenny always receives the same request from SpongeBob's superfans: to make the animated character's signature laugh. Luckily, he doesn't get tired of it.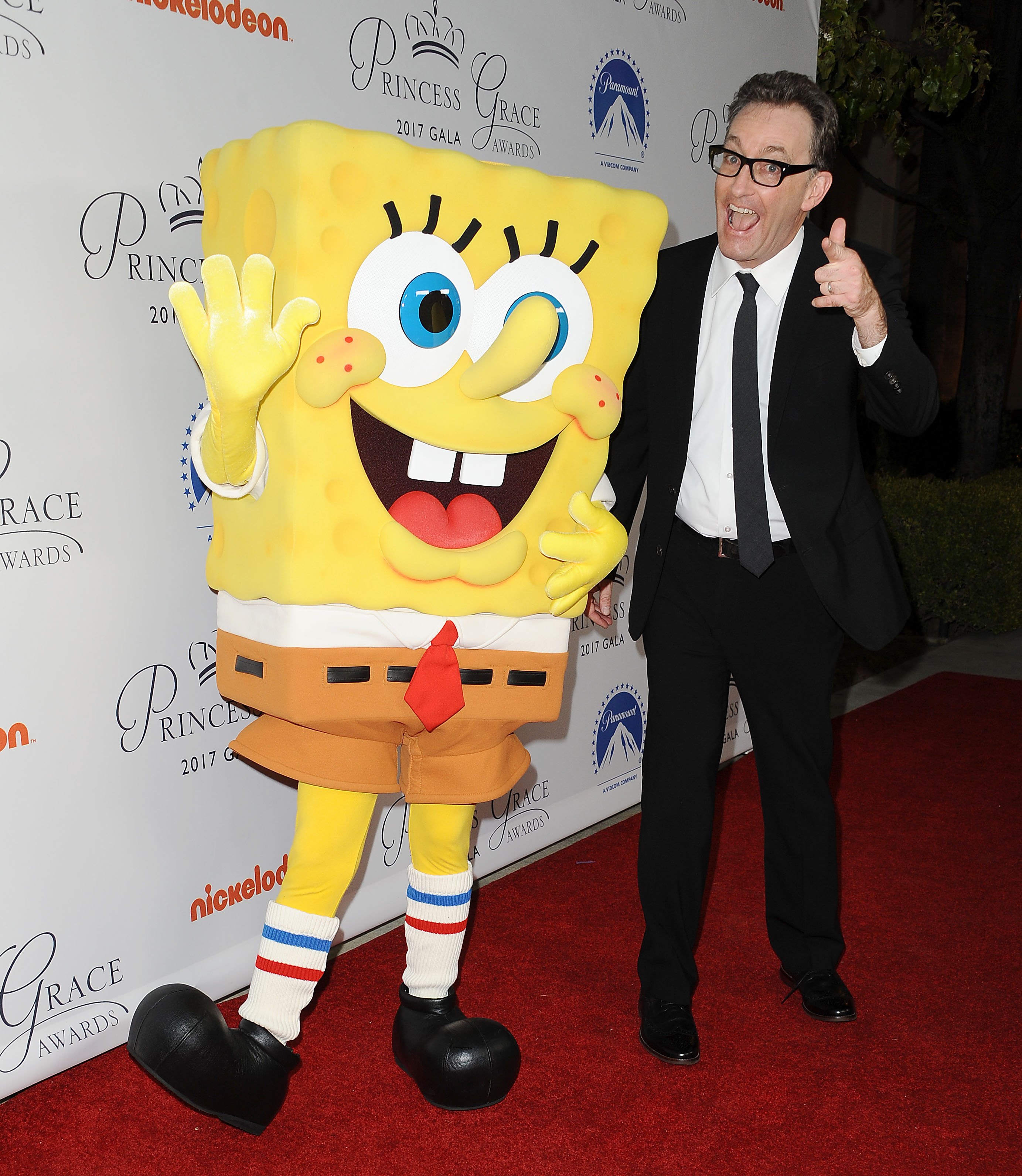 Tom Kenny attends the 2017 Princess Grace Awards gala kick off event at Paramount Pictures on October 24, 2017 in Los Angeles, California | Photo: GettyImages
After 20 years of bringing the sponge who lives in a pineapple under the sea to life, Tom Kenny feels blessed to have such a stable job that doesn't seem to be stopping anytime soon.
TOM KENNY'S VOICES
Before landing the life-changing role in 1999, Tom Kenny, a New York native, had tried his luck in stand-up comedy and acting.
Hillenburg claimed he never intended to make the character gay.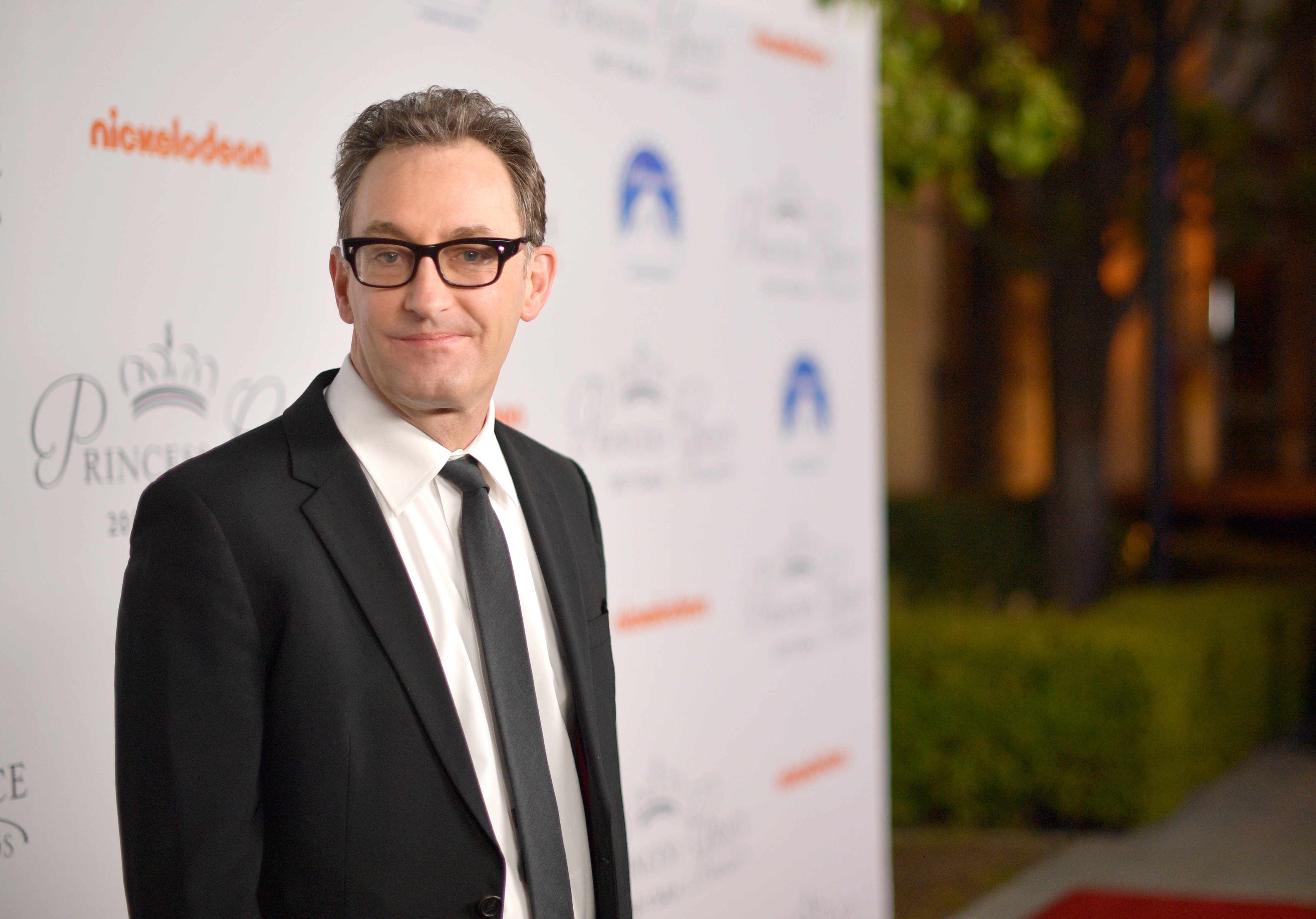 Tom Kenny attends the 2017 Princess Grace Awards Gala Kick Off Event with a special tribute to Stephen Hillenberg at Paramount Studios on October 24, 2017 in Hollywood, California | Photo: GettyImages
A
fan of cartoons
and voice actors from an early age, Kenny started voice acting in 1993 on Nickelodeon's "Rocko's Modern Life," where he gave life to Heffer Wolfe and other minor characters until the series ended in 1996.
During that time, Kenny met several people that would be key to the success of "SpongeBob SquarePants," including its creator, who worked as a creative director on "Rocko's."
Kenny went on to voice Dog on "CatDog," and the Mayor in "Powerpuff Girls," among others, until 1999, when Hillenburg handpicked him to voice SpongeBob.
His work with Nickelodeon hasn't stopped Kenny from doing even more voices. Some of the most iconic include Ice King on "Adventure Time," Doctor Octopus on "Ultimate Spider-Man," and Eduardo on "Foster's Home for Imaginary Kids."
SPONGEBOB'S SUCCESS
Even after Stephen Hillenburg — the series creator — passed away in 2018 from ALS complications, "SpongeBob SquarePants" remains Nickelodeon's highest-rated series and a billion-making franchise.
Last year, the yellow cartoon sponge and his friends made a special appearance at the Super Bowl Half Time Show, and it was all thanks to the devoted fans.
Fans started an online petition in November 2018, asking the NFL to include the animated series' performance of "Sweet Victory" in the celebration to honor its late creator, Hillenburg, for defining an entire generation with his work.
"SpongeBob just gets you; he worms his way into so many aspects of faith. Like, I'm sure Steve Hillenburg never watched the Super Bowl in his life," Kenny said of the unforgettable moment.
For Kenny, "SpongeBob SquarePants" has touched many lives because the characters are very archetypical, from SpongeBob as the naïve but positive guy, to Squidward as the grumpy one who thinks he knows better. Kenny said:
"The characters just are who they are, and I hate how everything in the last bunch of years has to be an origin story."
TOM KENNY'S FAMILY
Tom Kenny's wife, Jill Talley, is also a voice actor, and they met in 1992 while working on FOX's short-lived comedy show "The Edge."
They tied the knot in 1995 and have been happily married since then. They have also worked together on several projects, including a feature in the music video for The Smashing Pumpkins' "Tonight, Tonight" in 1996.
Talley also works on "SpongeBob Squarepants." She voices Karen, a waterproof supercomputer and "wife" to Plankton, the series' main antagonist.
Kenny and Talley are the proud parents of two children, daughter Nora, 16, and son Mack, 21, who's now following his father into the world of animated characters, although not precisely in voice acting.
MEET TOM KENNY'S SON, MACK
Mack Kenny is already making a name for himself in the animation world. He recently graduated from the School of Visual Arts with a BFA in Animation, and also attended the UCLA Summer Animation Program in 2014 and 2015.
On top of that, Kenny did a summer internship at Cartoon Network Studios in 2018 and was an art intern at Titmouse Inc. in 2019.
There, he worked on the animated production company's Netflix series "The Midnight Gospel," and also did character turnarounds and background colorwork for "Deathstroke: Knights and Dragons."
Mack has also given voice acting a shot, often lending his voice to student shorts between 2016 and 2017. His official website states that Mack also has skills in character design, screenwriting, directing, music production, and illustration, among others.
The gifted young man also knows how to play the drums, and he shows off his talent with the band Sandbox Fistfight, with whom he has been playing since 2012.
THE DEBATE OVER SPONGEBOB'S SEXUALITY
In a world where the LGBTQ+ community keeps fighting for their rights, representation has become an essential requirement on most shows.
Nickelodeon recently tweeted in celebration of Pride month and included pictures of some of its queer characters, including Korra from "The Legend of Korra," Michael D. Cohen from "Henry Danger," and SpongeBob.
Although the network didn't specify how SpongeBob identifies, loyal fans of the show expressed their happiness on social media, with many claiming it had been obvious from the start.
However, in an interview with People magazine back in 2005, Hillenburg claimed he never intended to make the character gay, adding:
"I consider them to be almost asexual. We're just trying to be funny and this has got nothing to do with the show."
For LGBTQ+ fans of the show, Nickelodeon's inclusion of the character in their pride tweet clearly implies SpongeBob is part of their community, and that's enough.
Please fill in your e-mail so we can share with you our top stories!